A little bit about the company:
The Tuttle Publishing Company was established in 1948 in Rutland, Vermont and Tokyo, Japan. The main focus of the company is "to discover, create, publish, and deliver best -in-class books & products that bring the World closer together one page turn at a time." The main subjects of the products being Asia culture.
The name of the company comes from the founder Charles Egbert Tuttle, Jr..
After the World War II, he was sent to serve in Japan, where he started working on reviving the Japanese Publishing Industry laying the foundation for the birth of Tuttle Publishing.
The first time I tried the paper from Tuttle was at the beginning of 2019, and my first impression was that the colors are not as vibrant as I was expecting them to be. But they do photograph amazingly.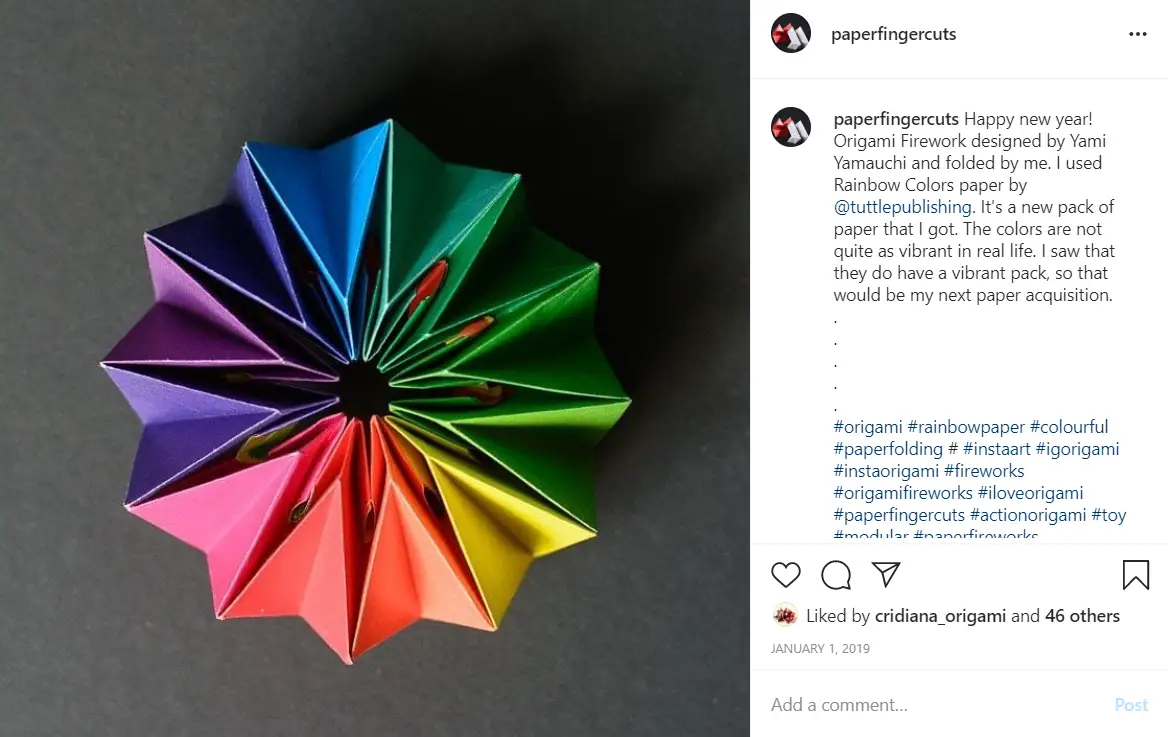 Origami Paper Review – Rainbow Colors by Tuttle Publishing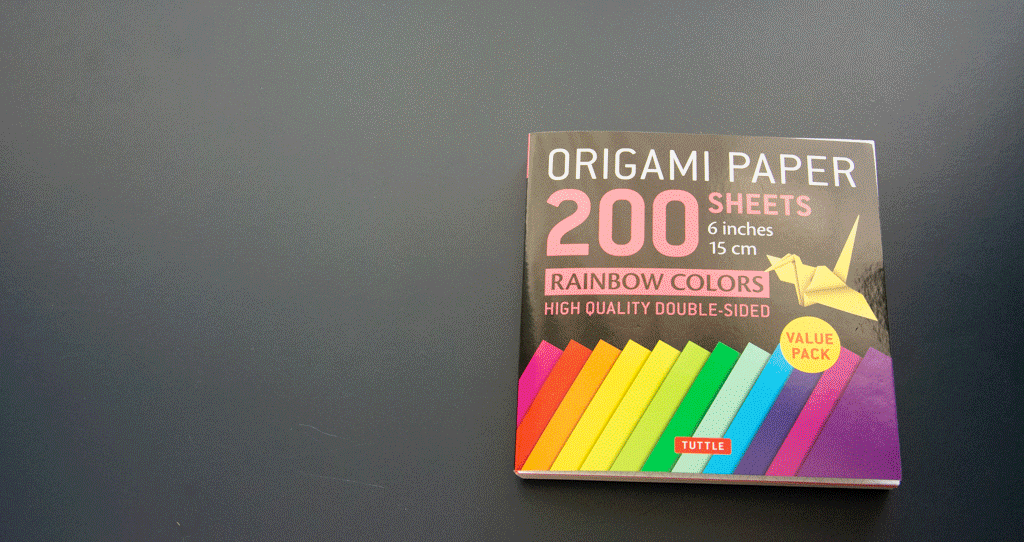 I could not find a straight answer for the thickness of the paper, neither on the package or on their website.
But I did found a formula on how to calculate the grams of the paper. I got a 65 gsm.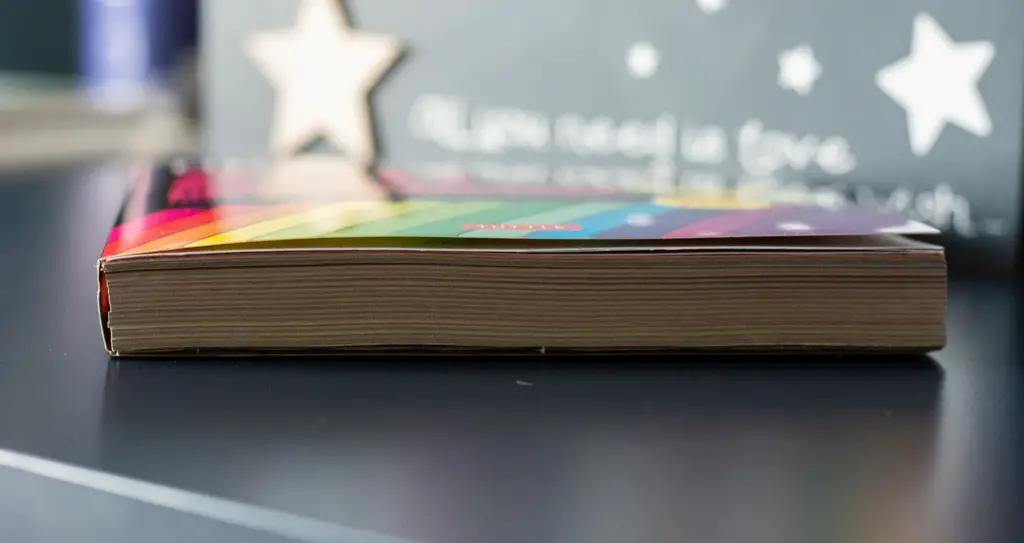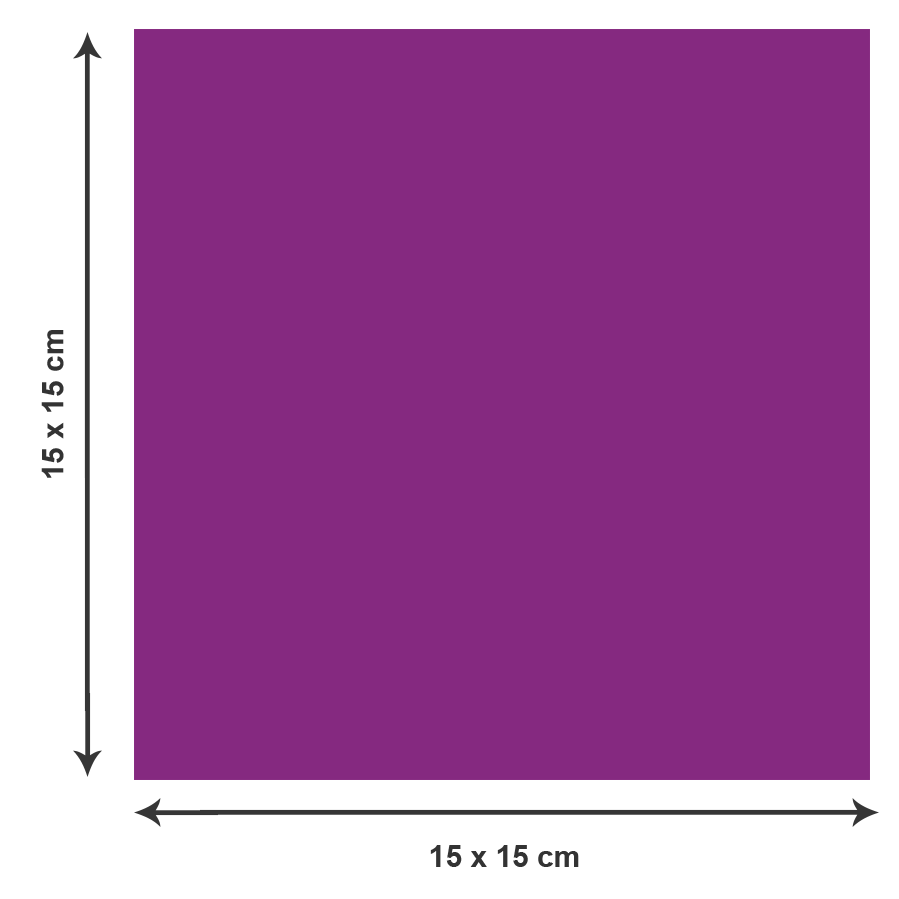 The size of the paper for this pack is of 6 inches x 6 inches or 15 cm x 15 cm.
It's a really common size and it's perfect for kusudamas when you cut it in 4.
For this pack you get 12 wonderful colors. The paper is double-sided so you actually get more than 12 hues.
You will get 2 shade or red,  2 shades of pink, 3 shades purples, 3 shades of yellow, 4 shades of green and 3 shades of blues. Some of them are very similar but I can see a difference between them, and it helps to have more shades you can play with.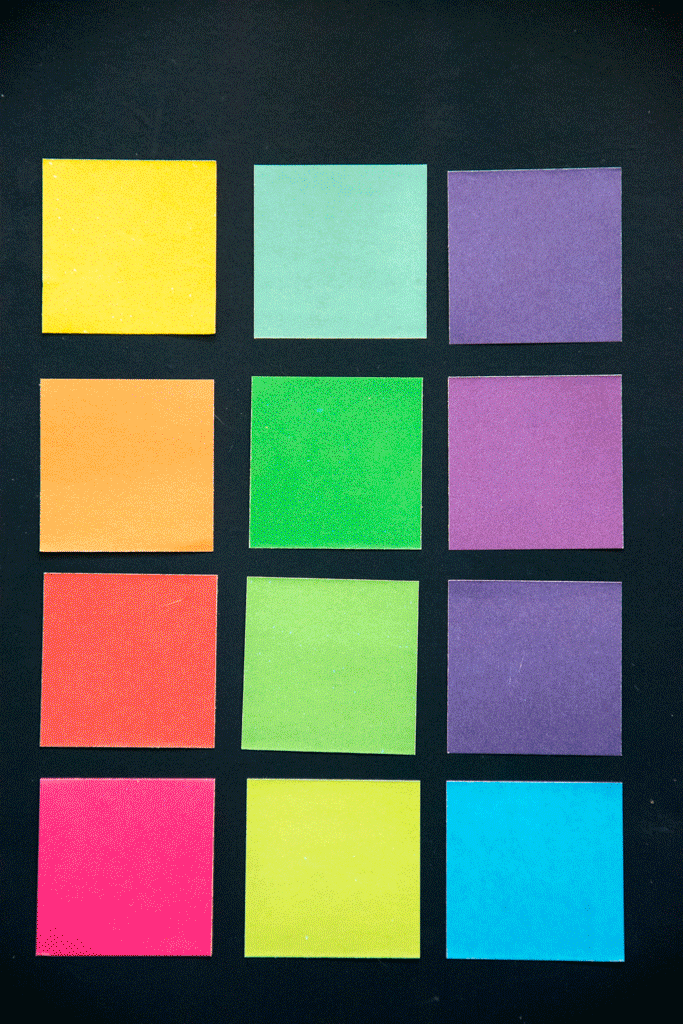 All papers are smooth to the touch. You can see some texture especially if you look at the paper against the light. 
I don't know how to describe the texture that you see, I would say it's like seeing the fibers? Like some subtle watercolor marks, I don't know how to describe it.
I honestly like this subtle texture, it gives a more natural look to it.
The paper has a little shine to it.
With a beautiful range of string colors and a subtle interesting texture, this paper is great for photography.
The colors really "shine" in the photos making the model even more interesting. 
I don't think I need to use words for this propriety, you can just check the photos below to see how beautiful this paper looks: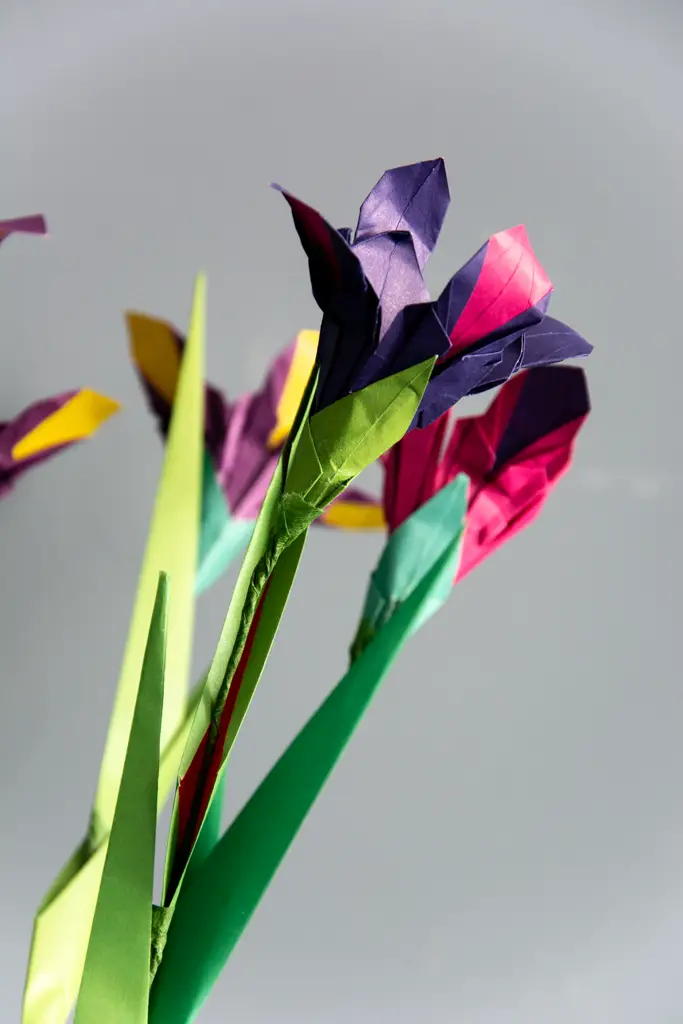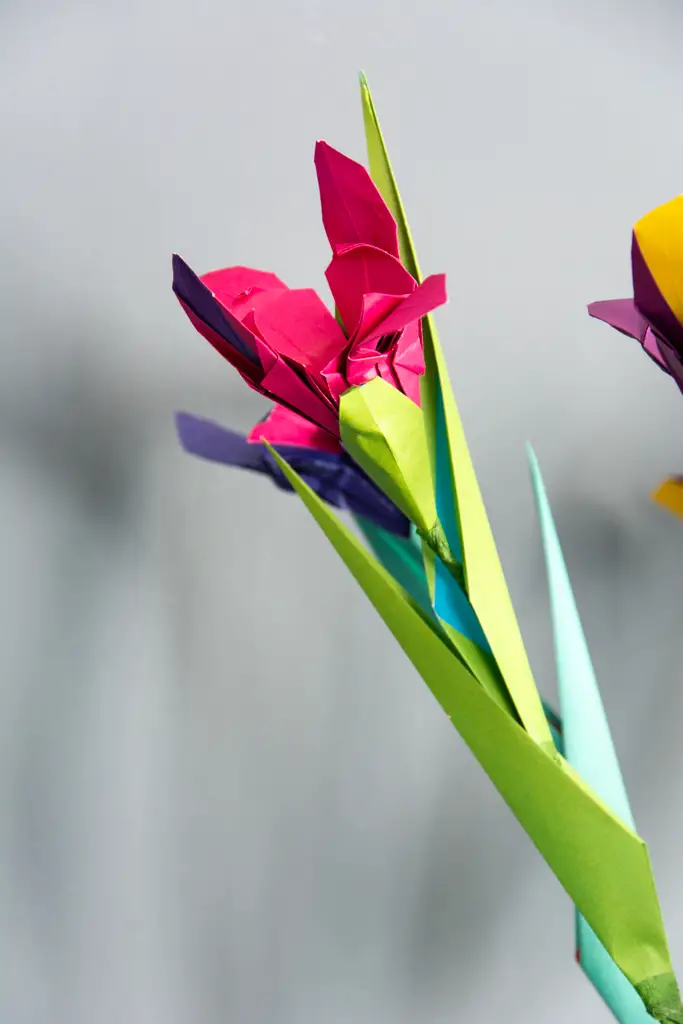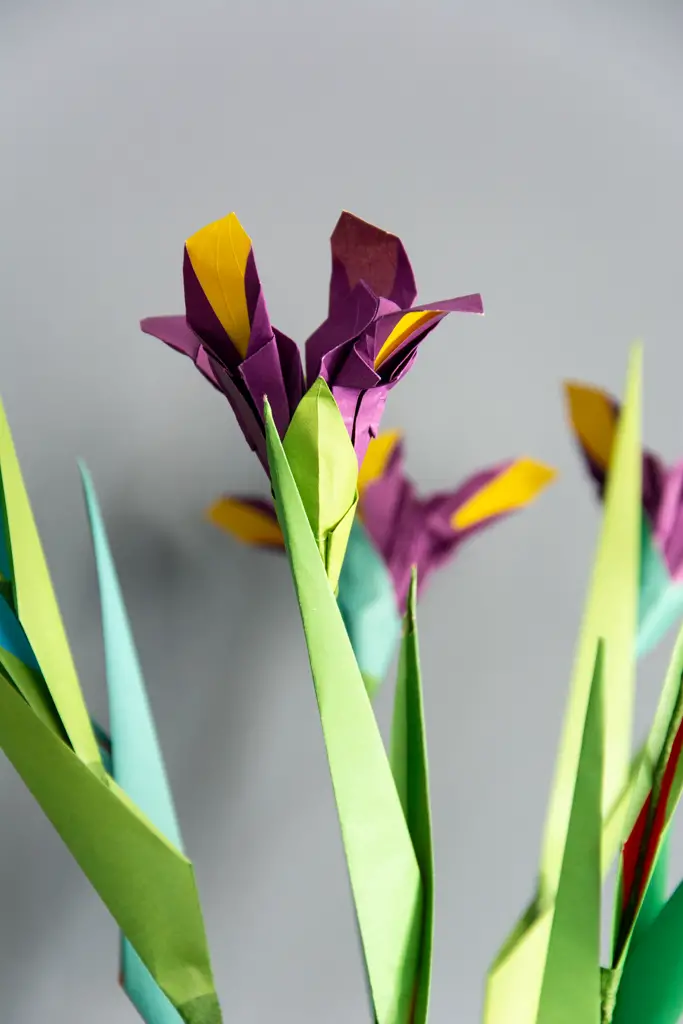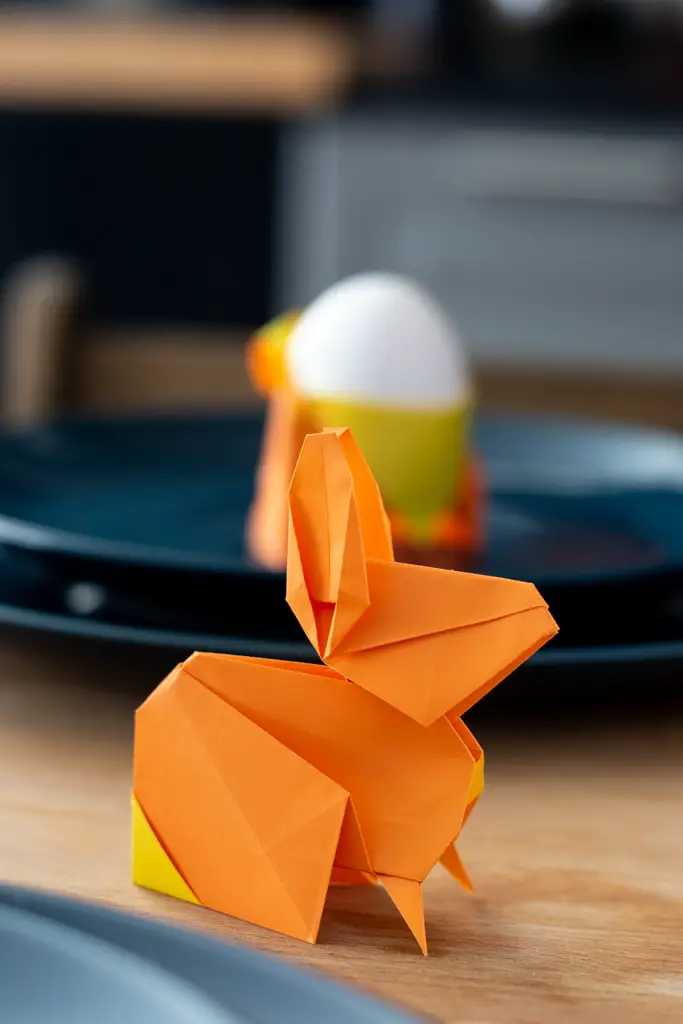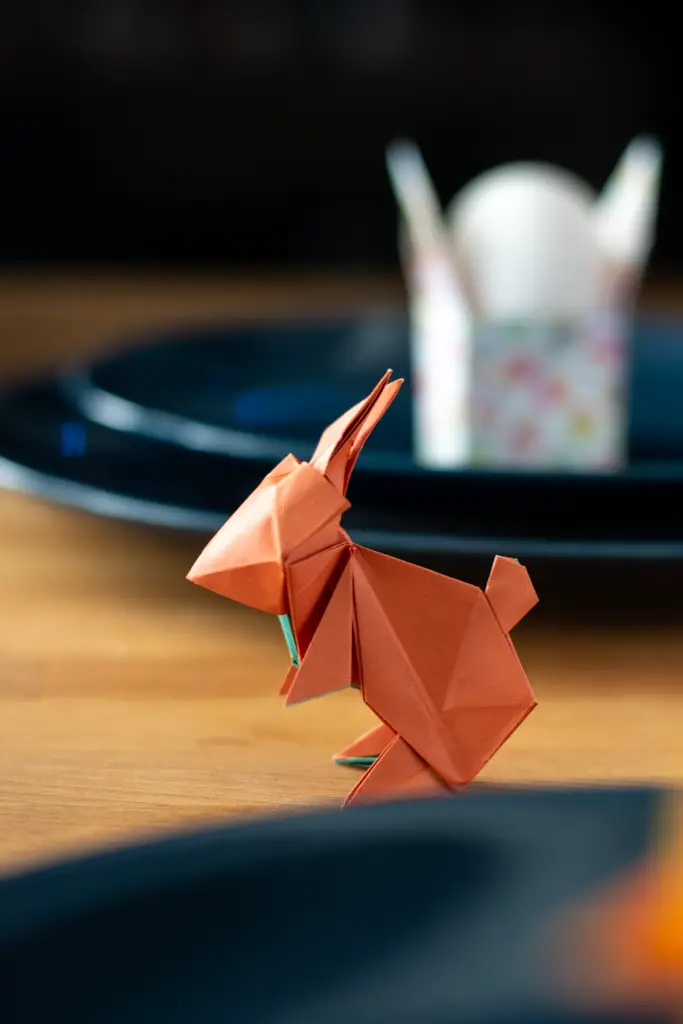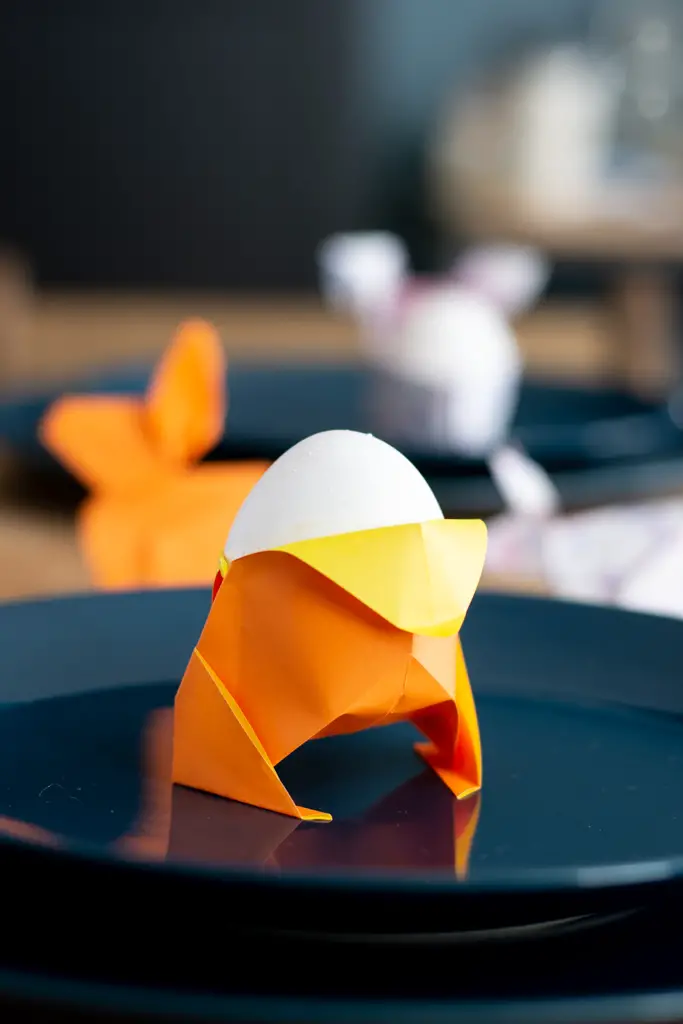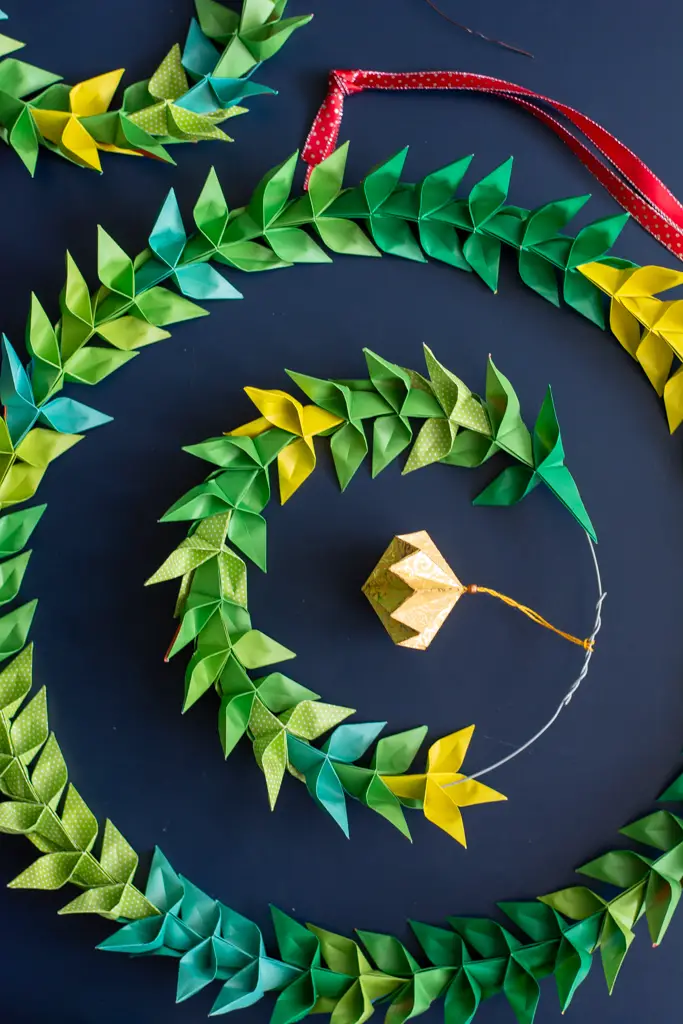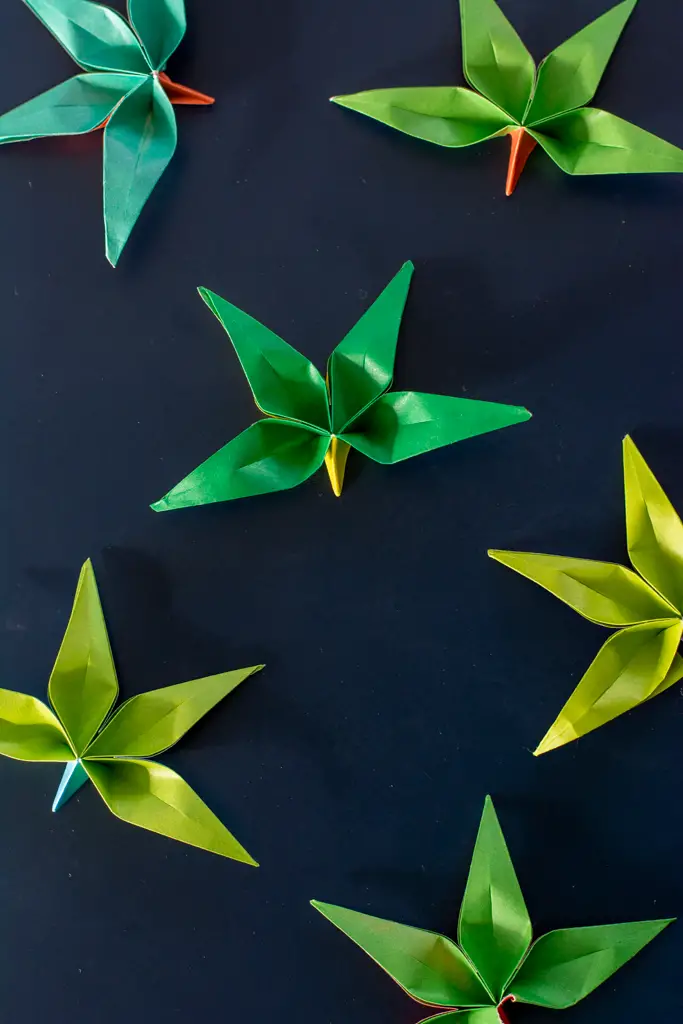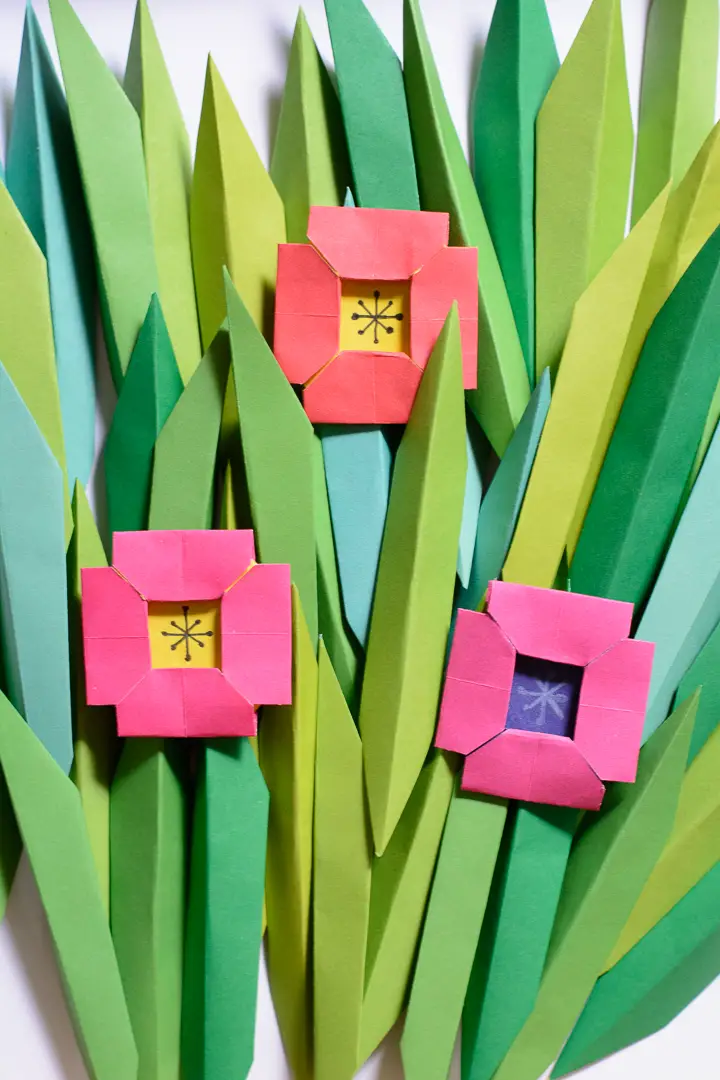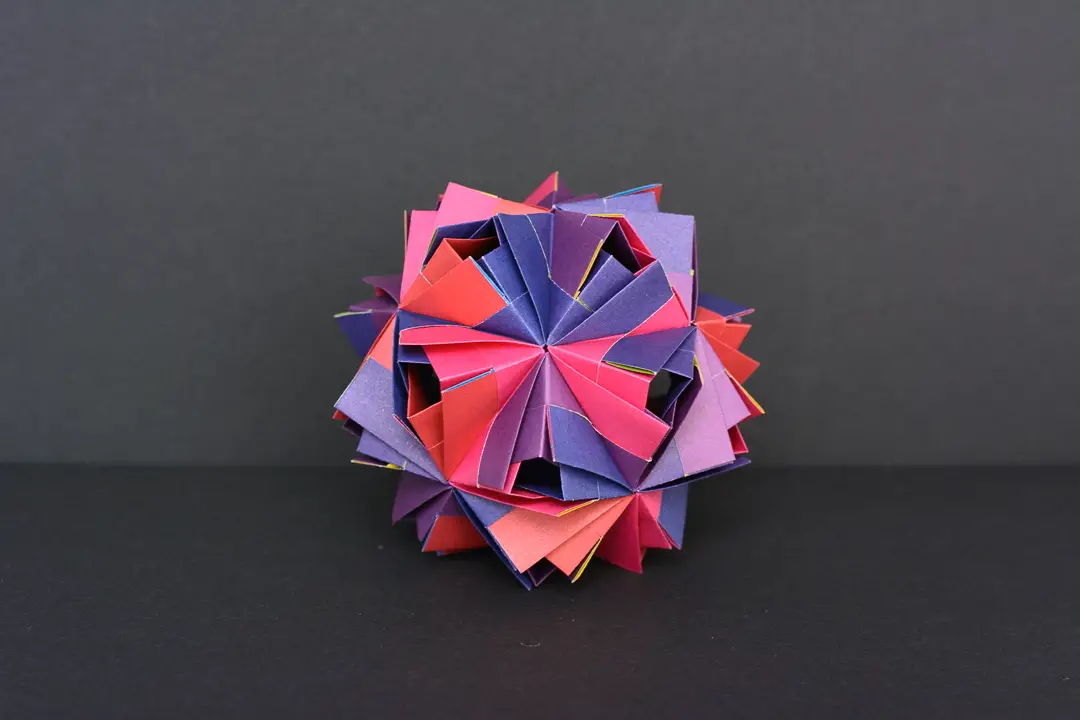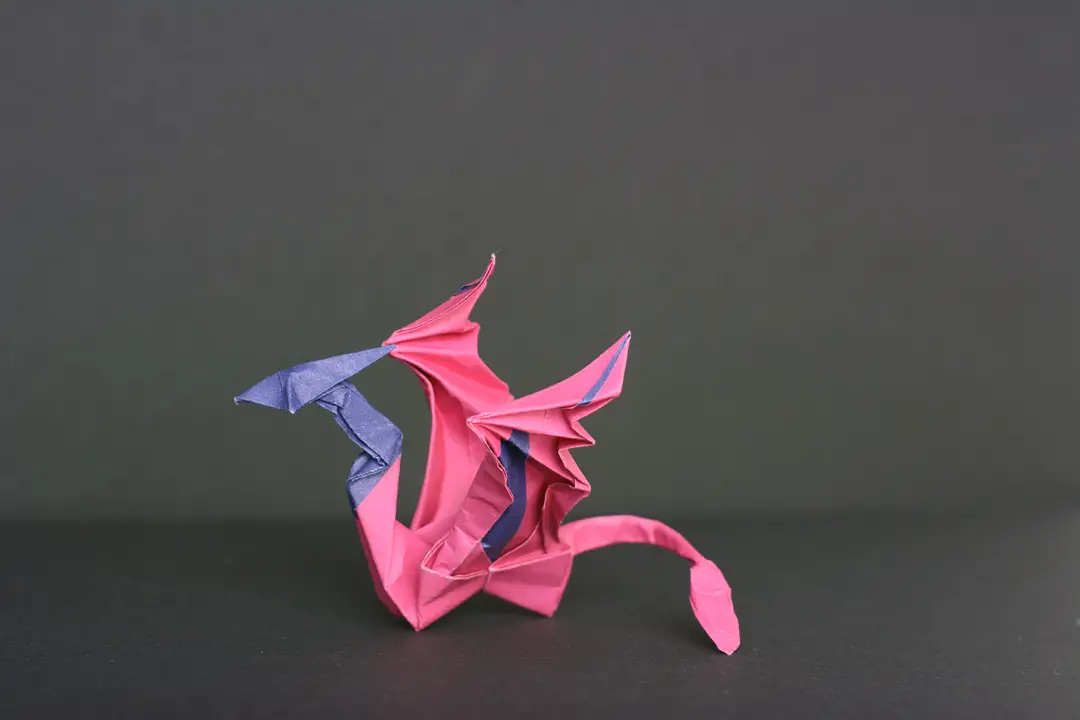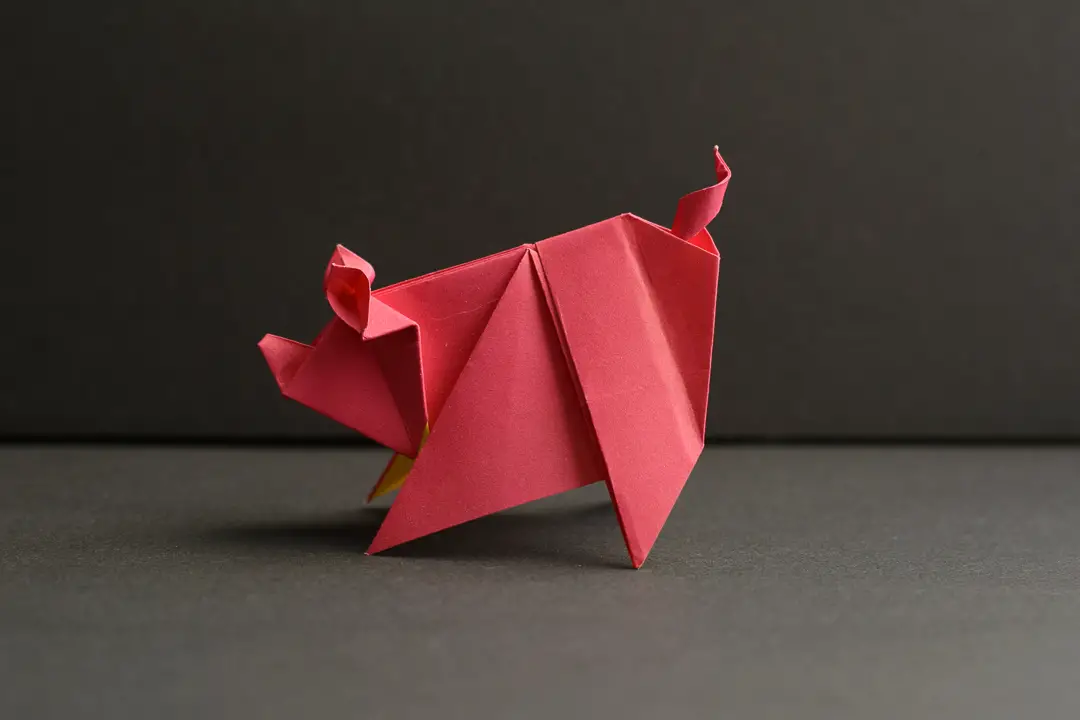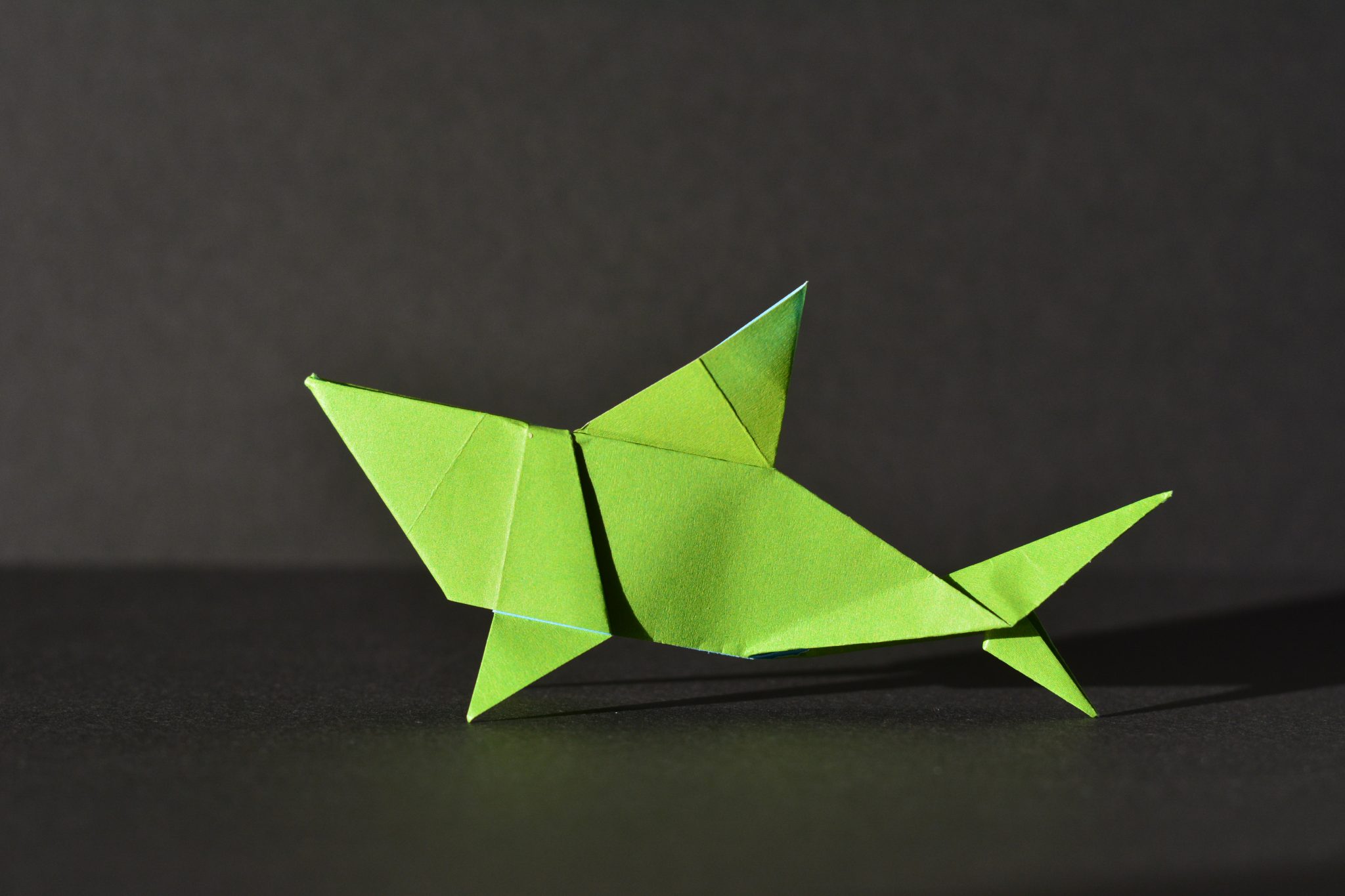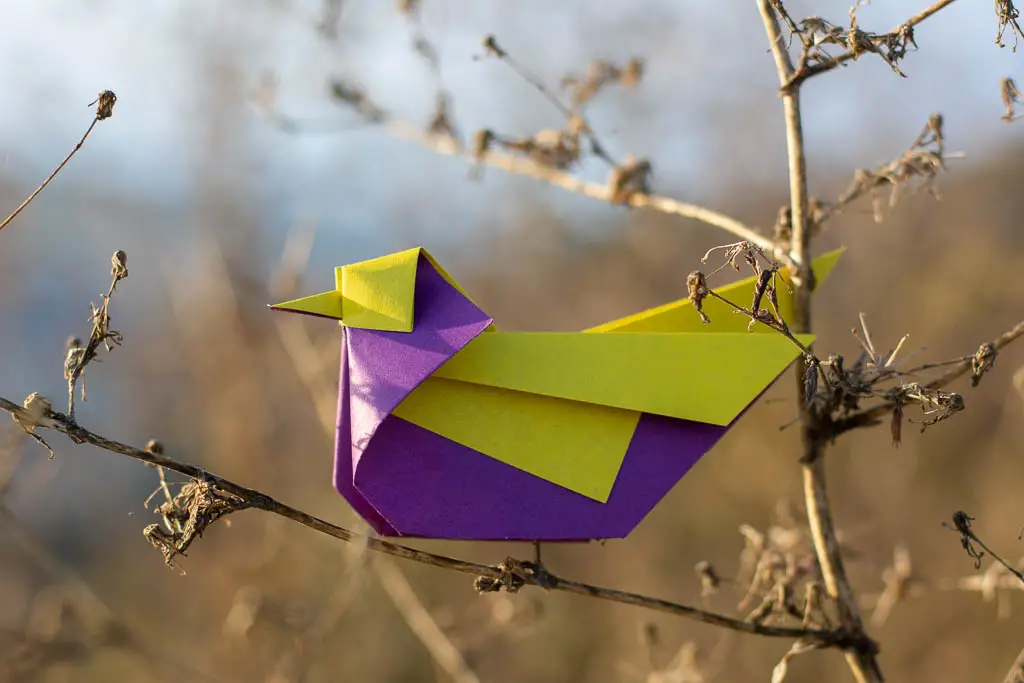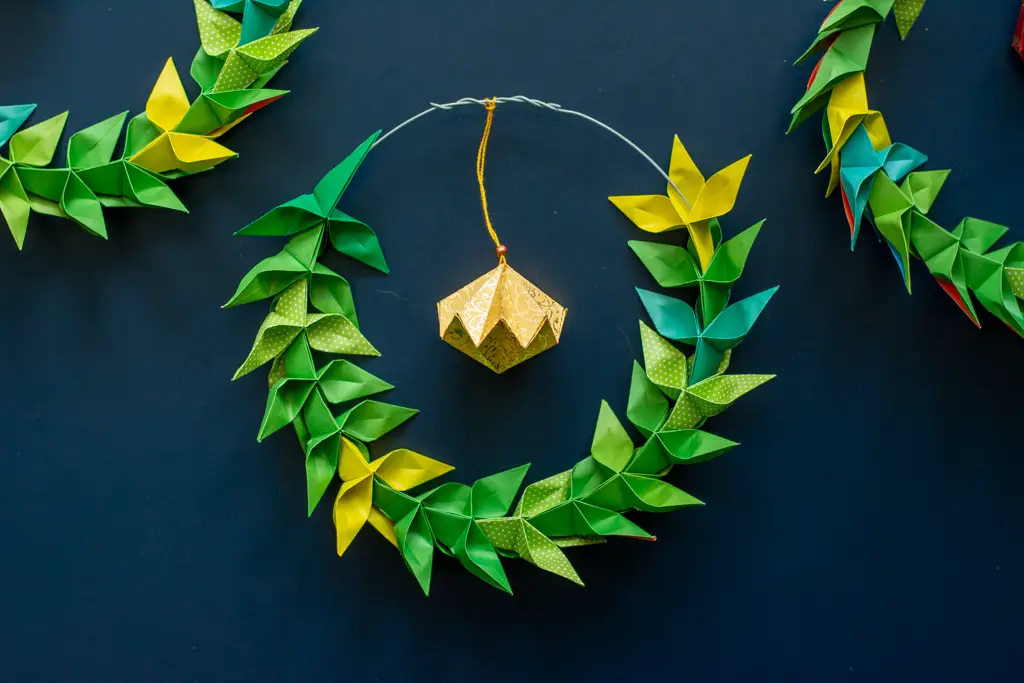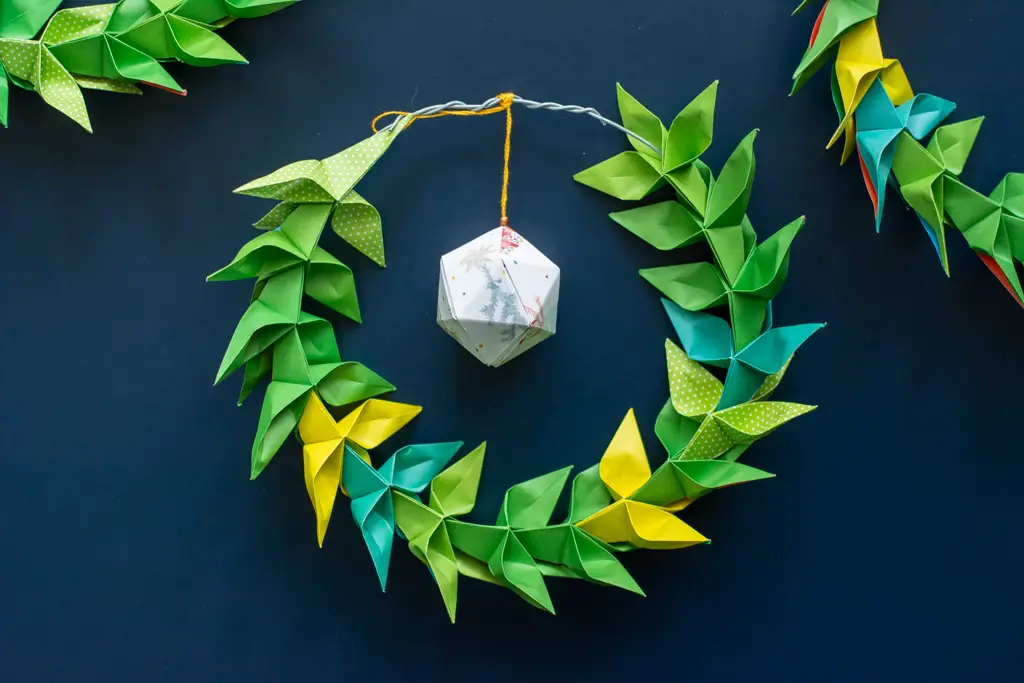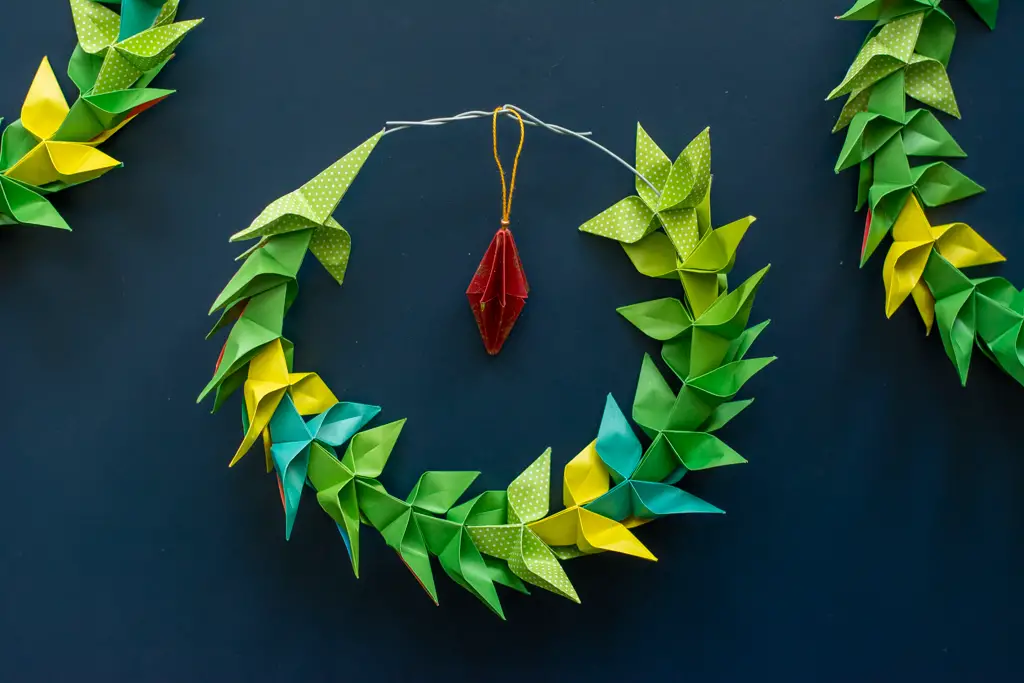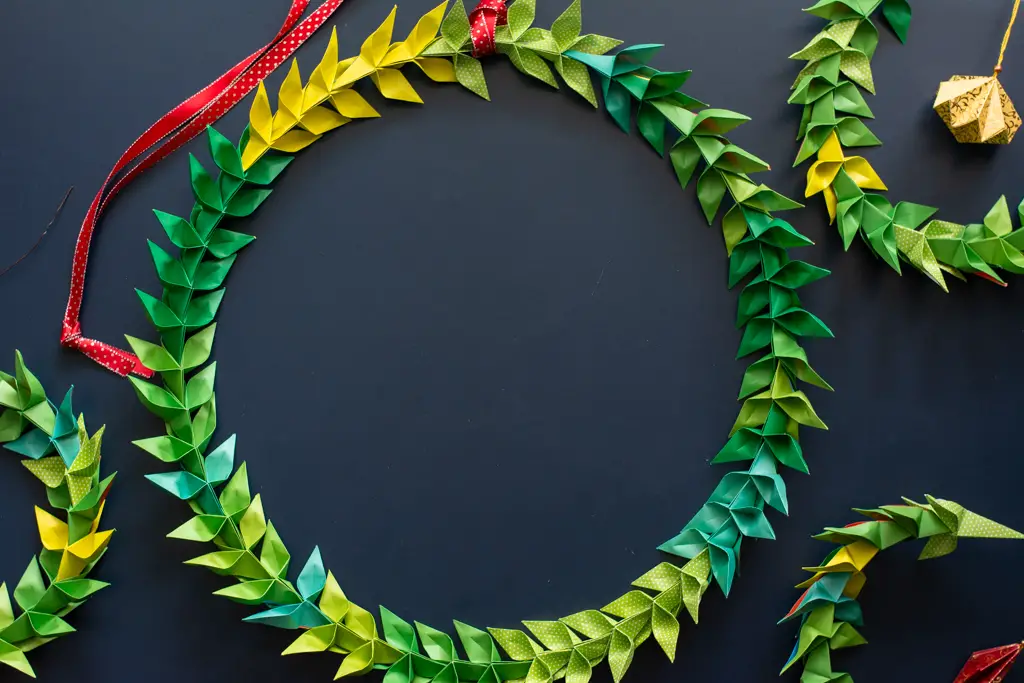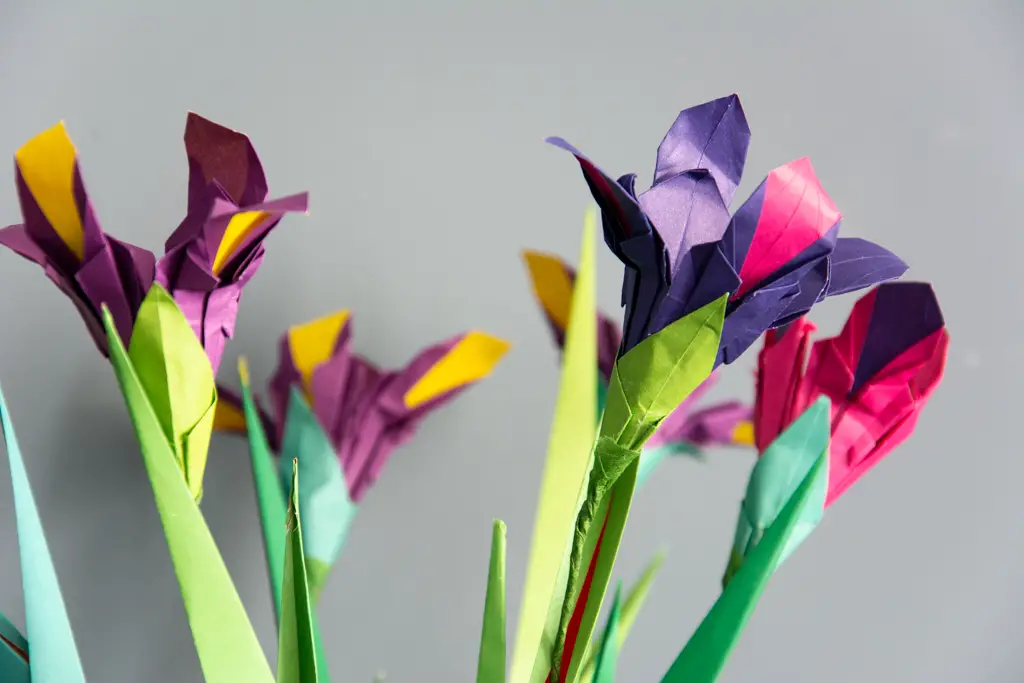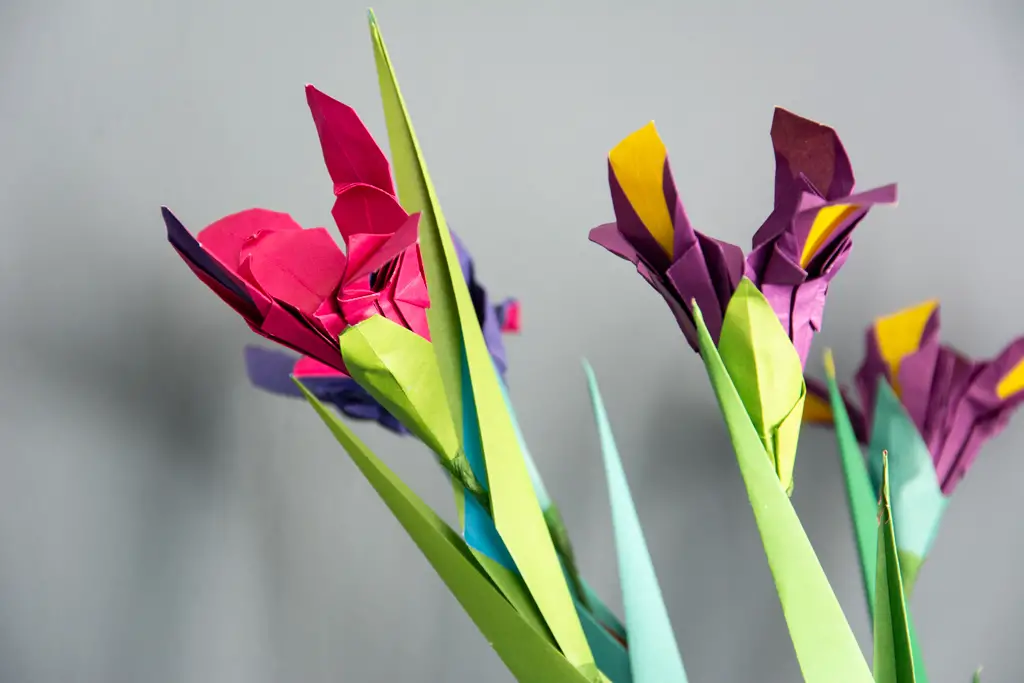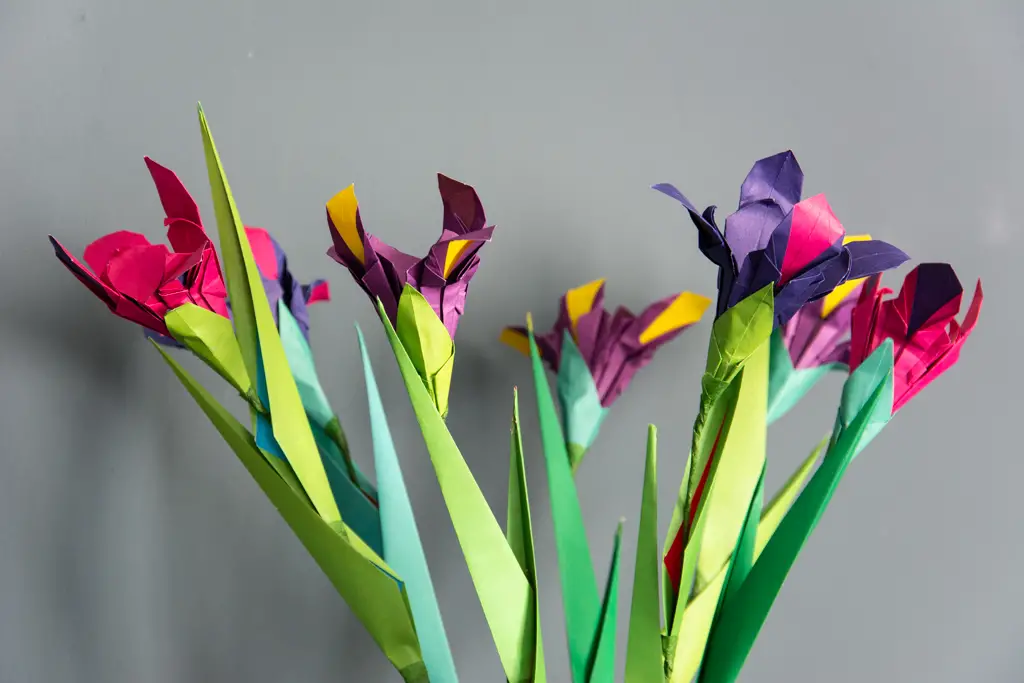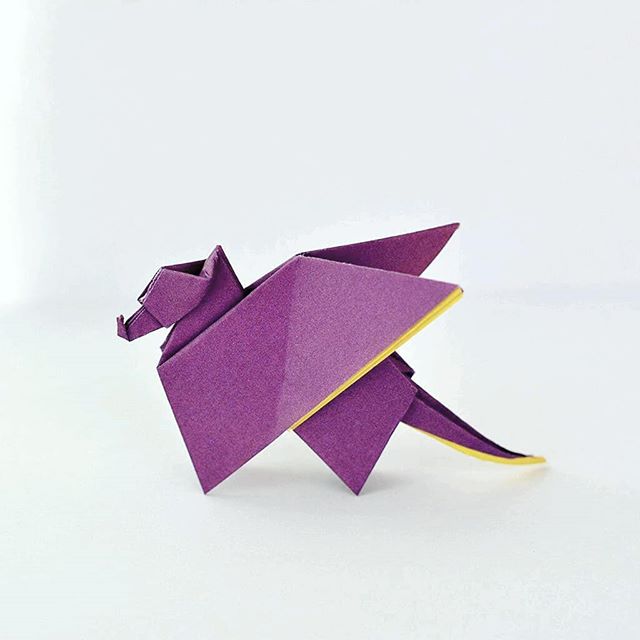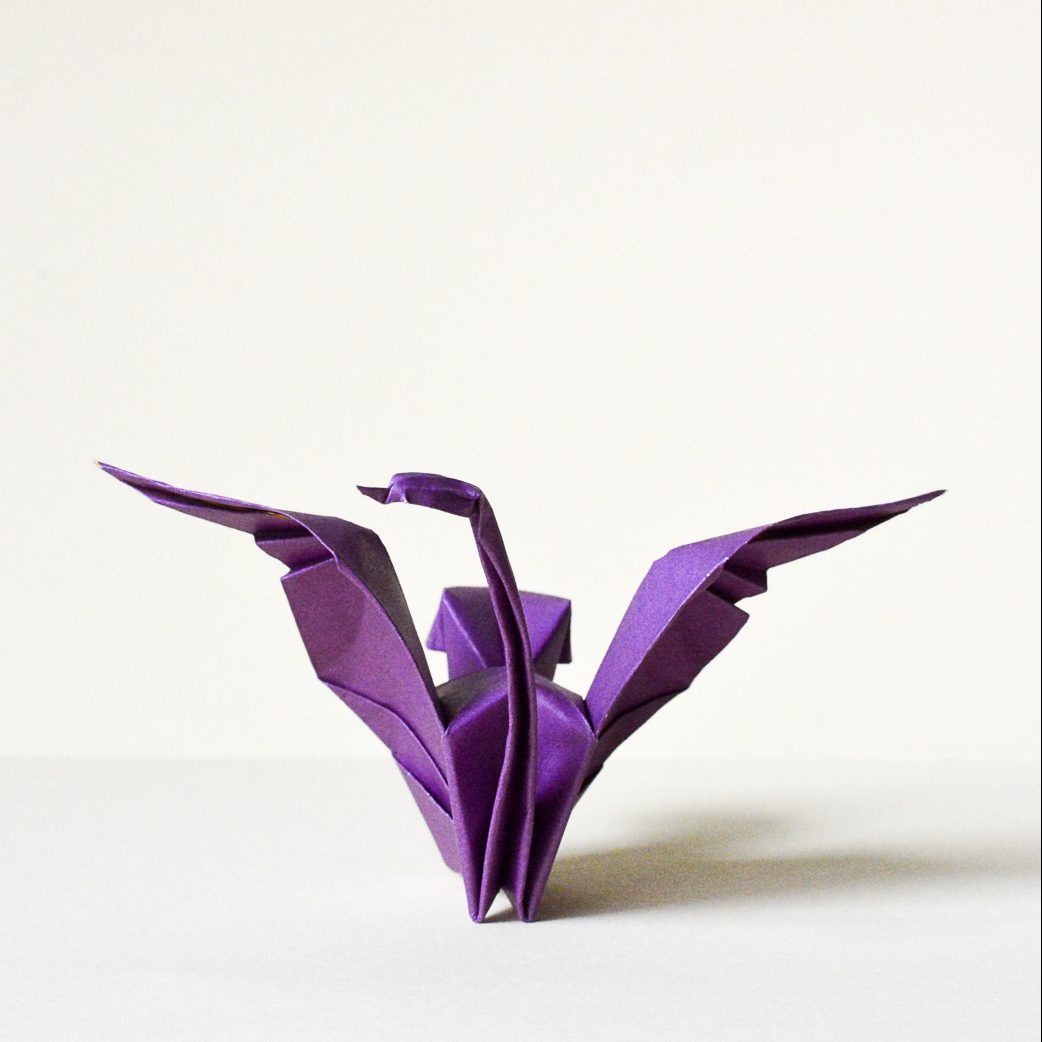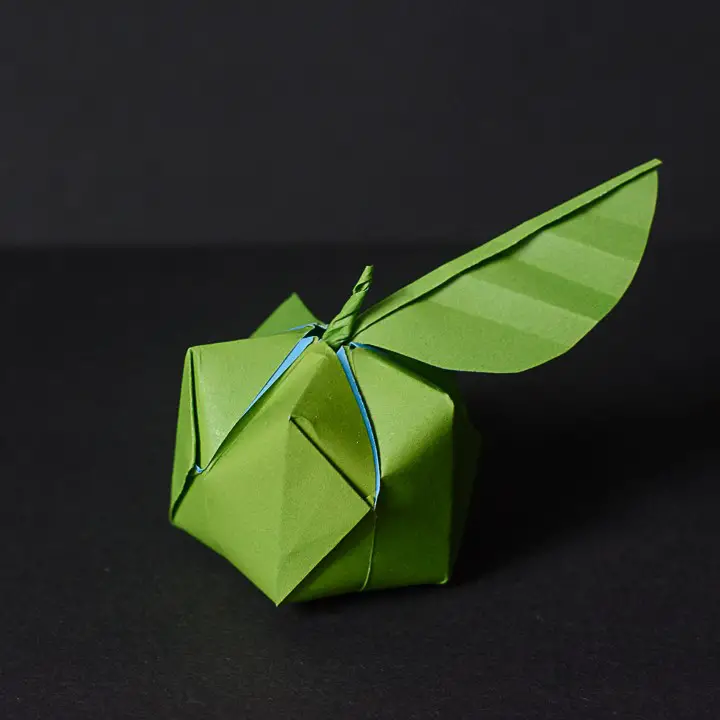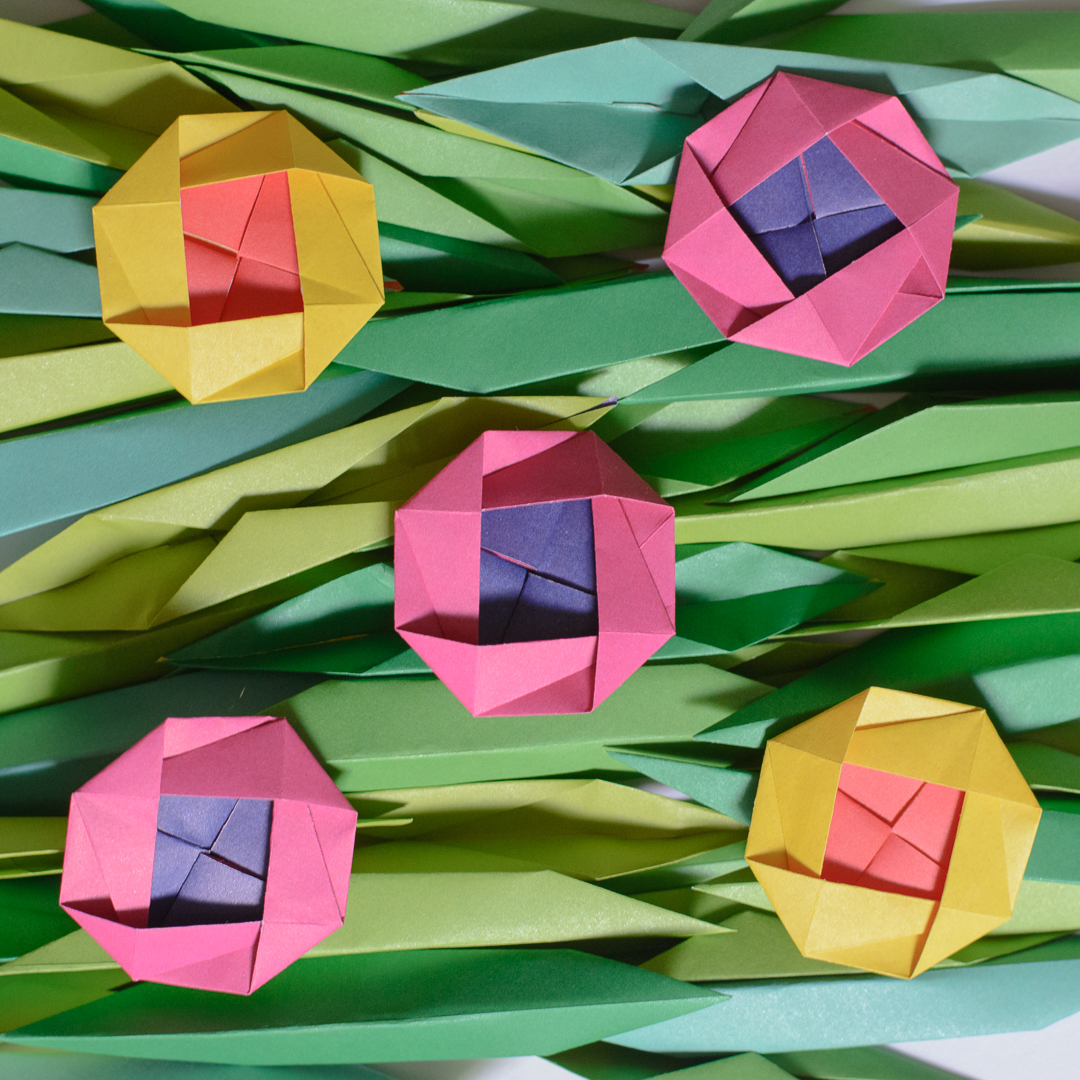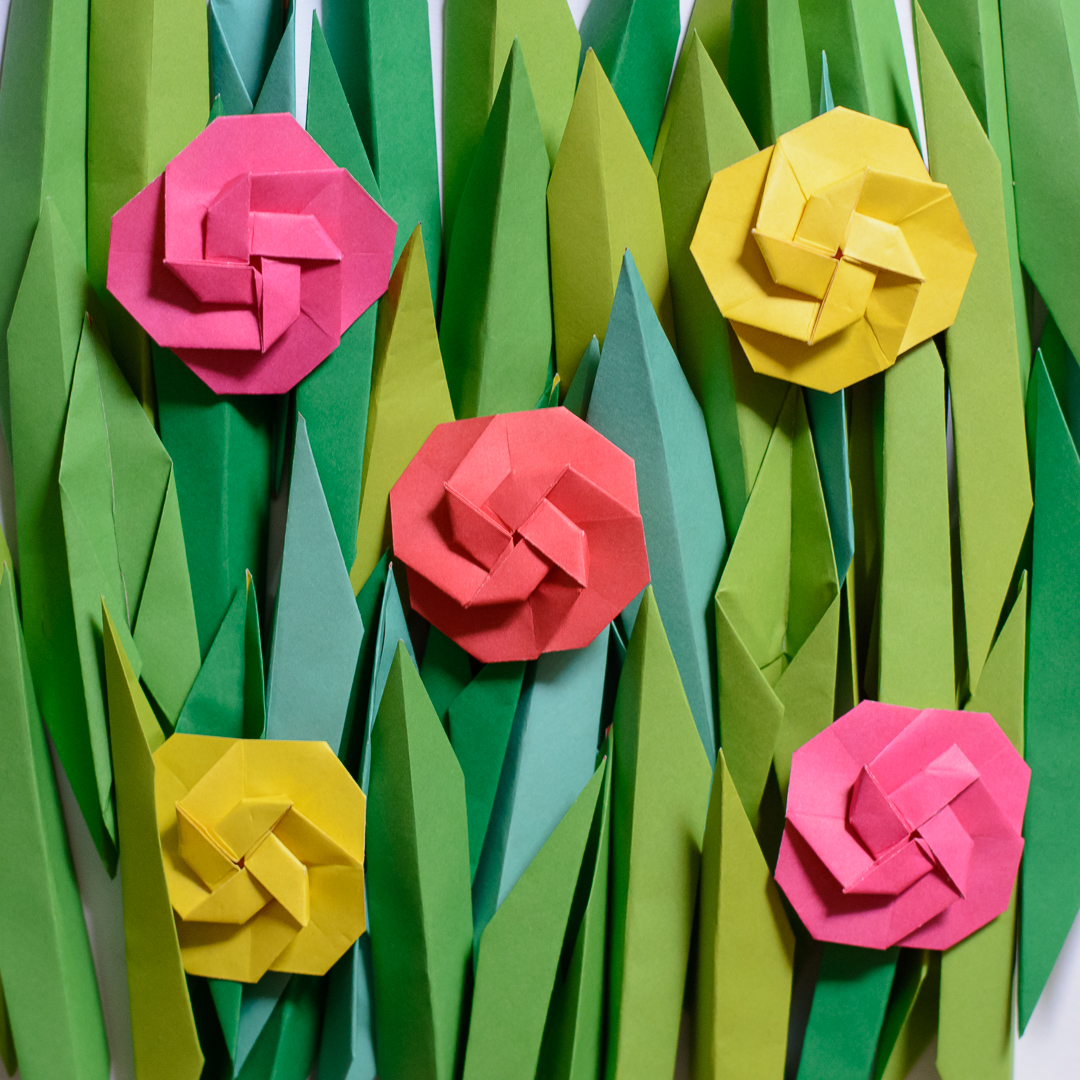 As my oldest models are only a bit more than one year old I can say that the color will be the same for at least on year. I think they will last a long time as I see no difference between them. 
The models are also in a very good shape. They are holding their folds really well.
As for tear, when I folded a complex model and did the wet folding part, yes, the paper did tear. But for simple to medium models the paper never teared (traditional or modular models).
It has a great memory. Once you did a fold you can feel the sharpness of it with your finger.
I also reopened a folded crane and then refolded and it snap into position in no time.
If I understood it well the notion of forgiveness, then yes. It's doing very good here as well.
You can reverse a fold with no problems at all.
I also made a bit of a mistake at one model, and then made another fold very close to the original one and I could continue folding as it stayed in the new fold and did not went back to the old one.
This section rates the amount of force you need to bend the paper. I only tried the crane form Eric Joisel that has the wings shaped and curved and I had no problem in doing so.
You can buy the paper from their official website here.
Origami Paper Review – Rainbow Colors by Tuttle Publishing
This paper it's perfect for simple to medium complexity models.
Folding traditional models like cranes will be a piece of cake. There it's no struggle at all. The creases are sharp and very easy to reverse. The paper just snaps into positions.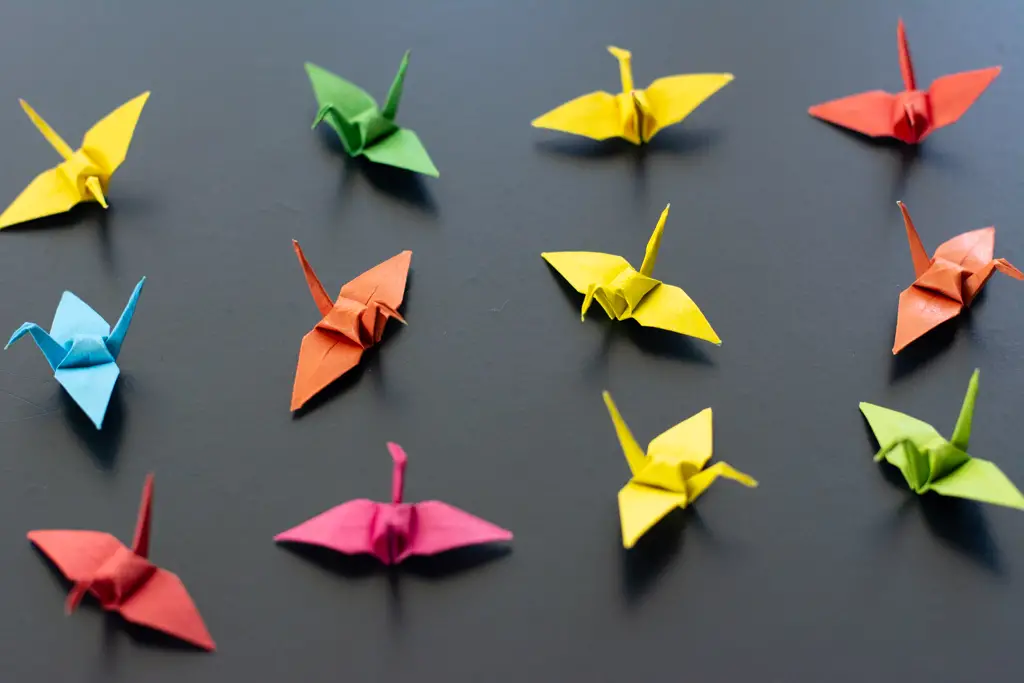 Complex model combined with wet folding
I am so impressed by this paper.
For the complex category I chose a little mouse by Eric Joisel and decided to combined it with wet folding as well.
I have to tell you that I am extremely impressed at how well the paper did.
Being a small size paper for this kind of model, it did really well. For the simple folding I had only one little tear at the head. I thought I will have at the back and the tail as well. I did not arrange the tail only when I did the wet folding part so that might be why the tail turn out with no tear.
At the wet folding stage I got the tears that I was expecting at the back and the tail. But still overall the paper did amazingly well.
The mouse also stand on it's own.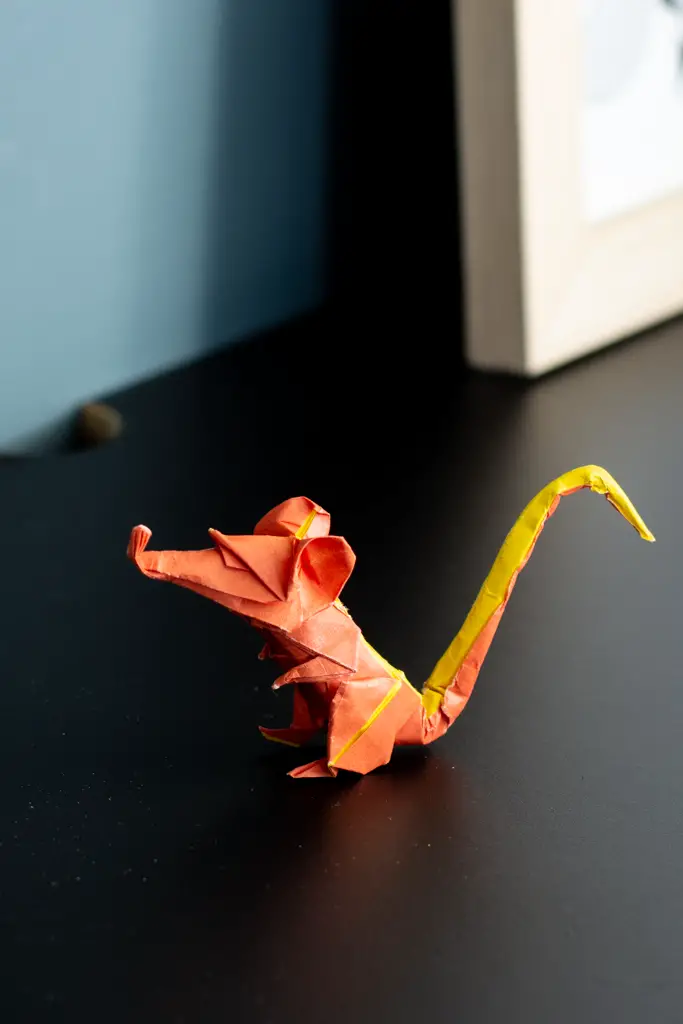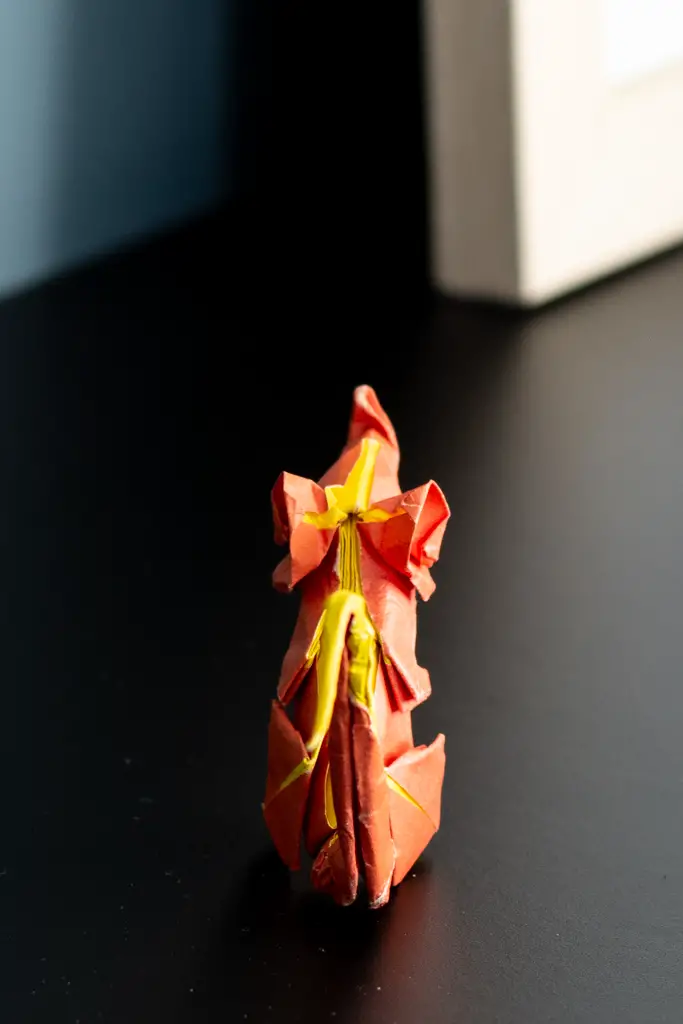 I had so much fun with this one. 
I made the classic jumping frog and a talking frog.
At one time one of the frogs jumped 1 m. And they are so funny when they jump. The creases are strong and holding their position even on the small frogs that were made from 7.5 by 7.5 cm. 
The paper worked great as expected and gave me and my husband some good minutes of fun and laughter. 
We played a lot with the frogs and they are still in perfect condition. Still have a lot of jumps left in them.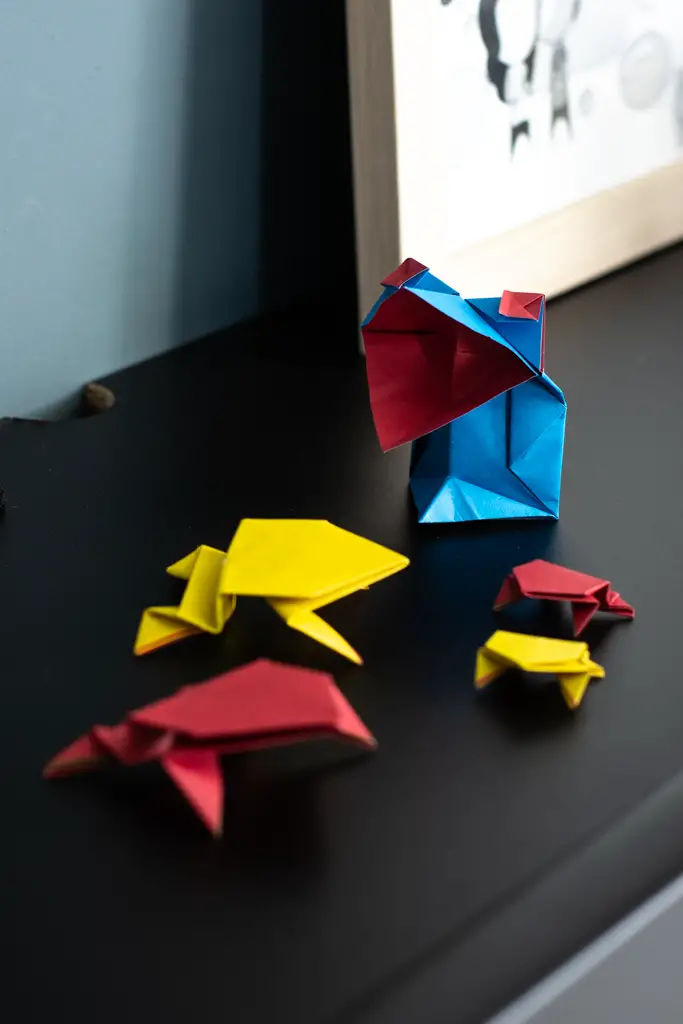 Because of the great selection of colors and of how amazingly it photographs this paper it's the perfect choice for kusudamas and modular origami.
You can make great combination and have some great effects when you have to use both sides of the paper.
It's very easy to fold, you can have sharp edges or soft ones and the final result is stable and easily holds its own weight.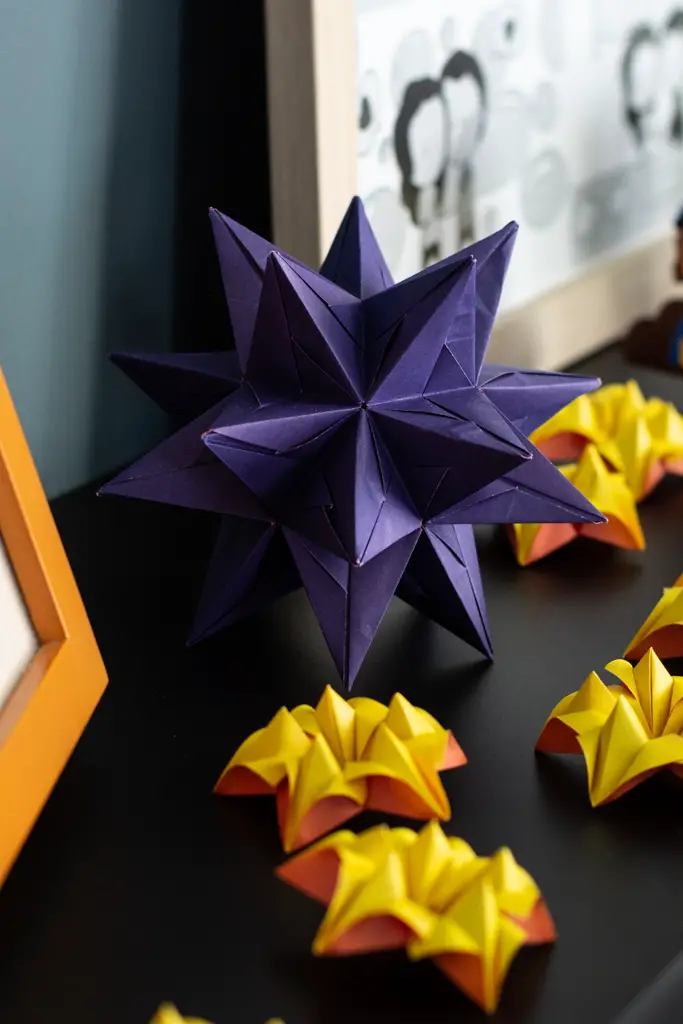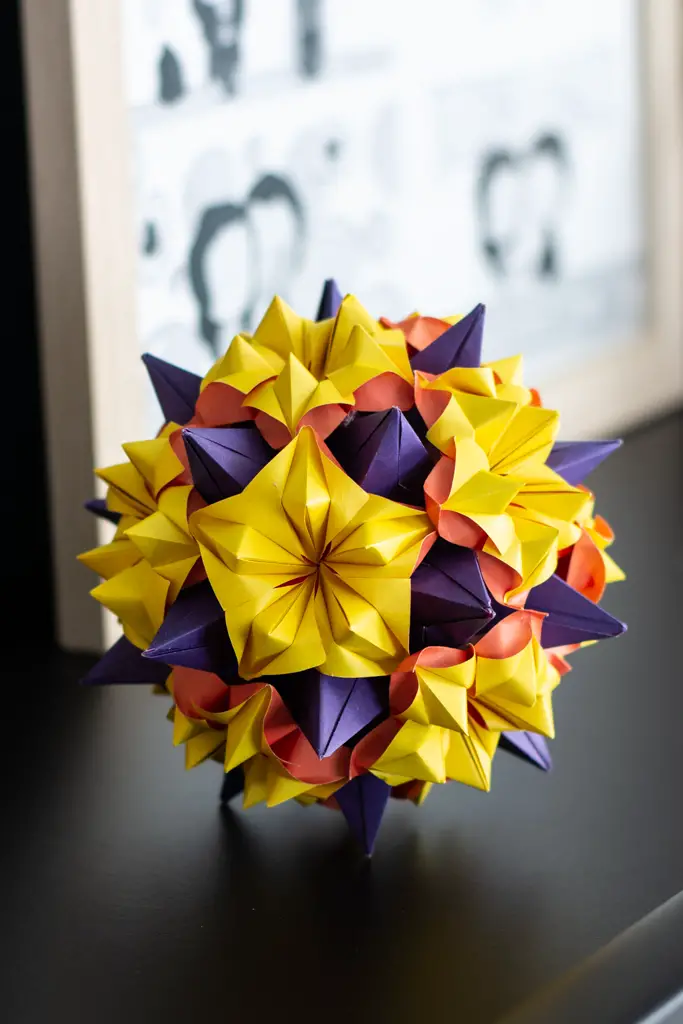 I was again surprised by how well the paper it's doing.
When I used to do tessellations I used big papers over 30 cm, and using a 15 by 15 cm for one was an interesting experience.
The paper did really good. Beside the little white corners that you can hardly see if you are not looking for them, the tessellation looks really sharp.
It is easy to fold a very accurate grid, making sharp creases with no problem at all. Reversing the folds, the pyramid part was not that hard as I was expecting it to be. The paper wants to go to the right place and it snaps into position easily.
There are a few folds that are a bit too visible, but I think the final result still look clean and nice.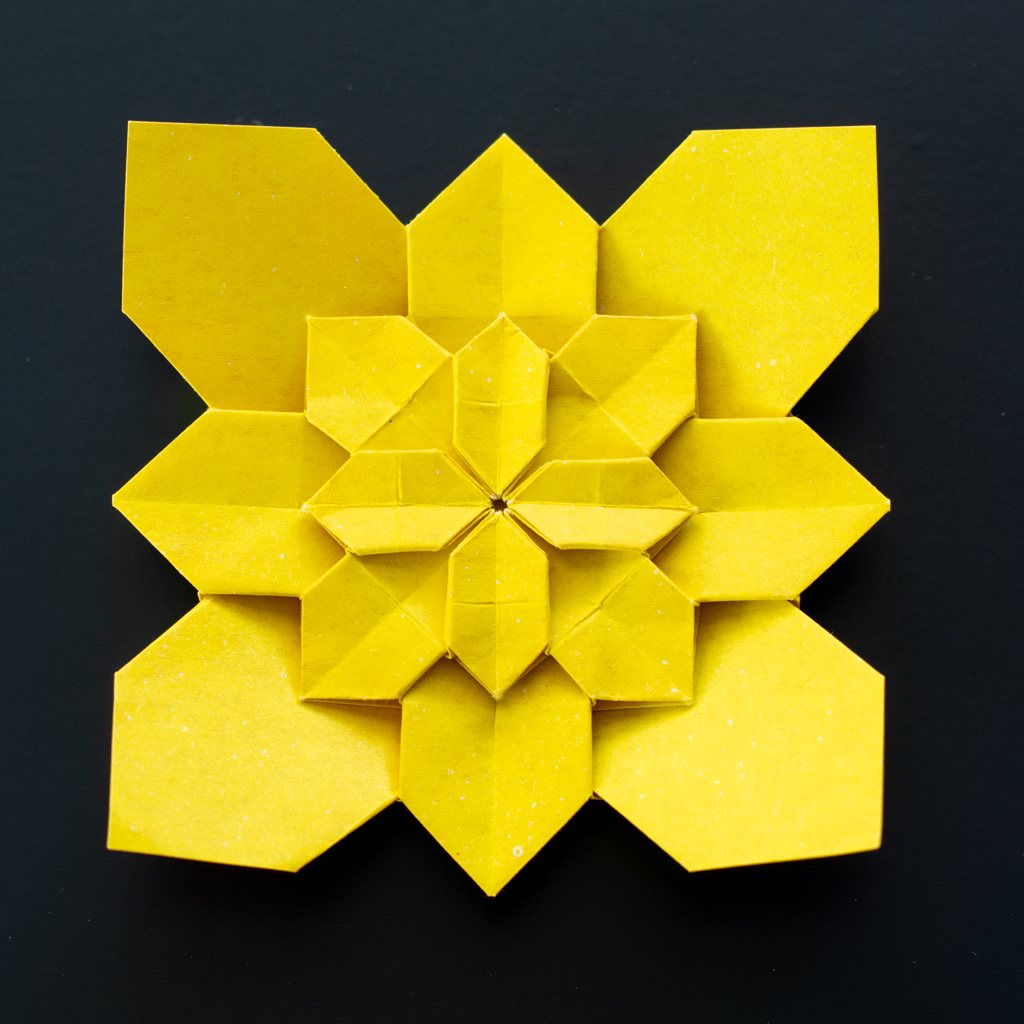 Origami Paper Review – Rainbow Colors by Tuttle Publishing
This paper did amazingly good. 
The paper it's an amazing fit for simple to medium complexity models.
When it comes to modular/kusudamas, well here I believe it really shines, because of the large range of colors it has and the fact that it's double sided, making possible all kind of combinations.
As I discovered it's not bad for complex models as well. I would not fold a Satoshi Kamiya dragon with it, but I would like to play a bit more in this spectrum and find out how much I can get out of the paper. I believe that as long as it's in the low end of the complex models it will do just fine.
When it comes to tessellations, as long as they are not very complex ones it will do good as well. It's not the best paper for this, but I like how my hydrangea tessellation turned out and I will definitely like to try out some more simple ones.
But what I really love the most about this paper, it's how well it looks in photographs. I don't always keep the models I fold, I either give them away or just recycle them after a time, but the photos I will always have them and cherish them. So it's really nice to have a paper that photographs well.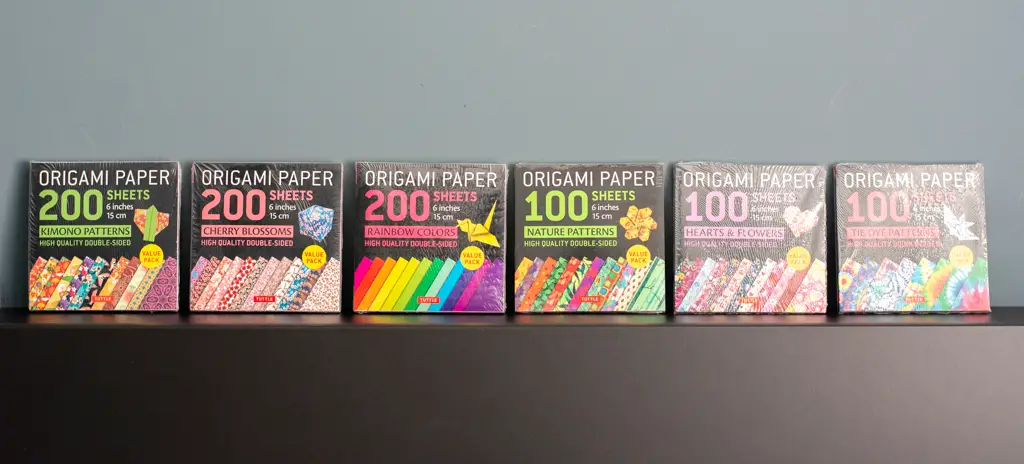 This origami paper review it's the first one of a series of articles. I received 6 packs of origami paper to review from Tuttle Publishing. This for me it's a big honor and a big achievement as well. 
I started with the Rainbow colors because I purchased one of those packs myself at the end of 2018 and so I already play with it and had a good idea of how nice the paper is. I usually do simple to medium models, mostly animals and flowers, but I do like to fold a nice looking kusudama from time to time.
My pack was almost gone so I was pleasantly surprised to see it in the box.