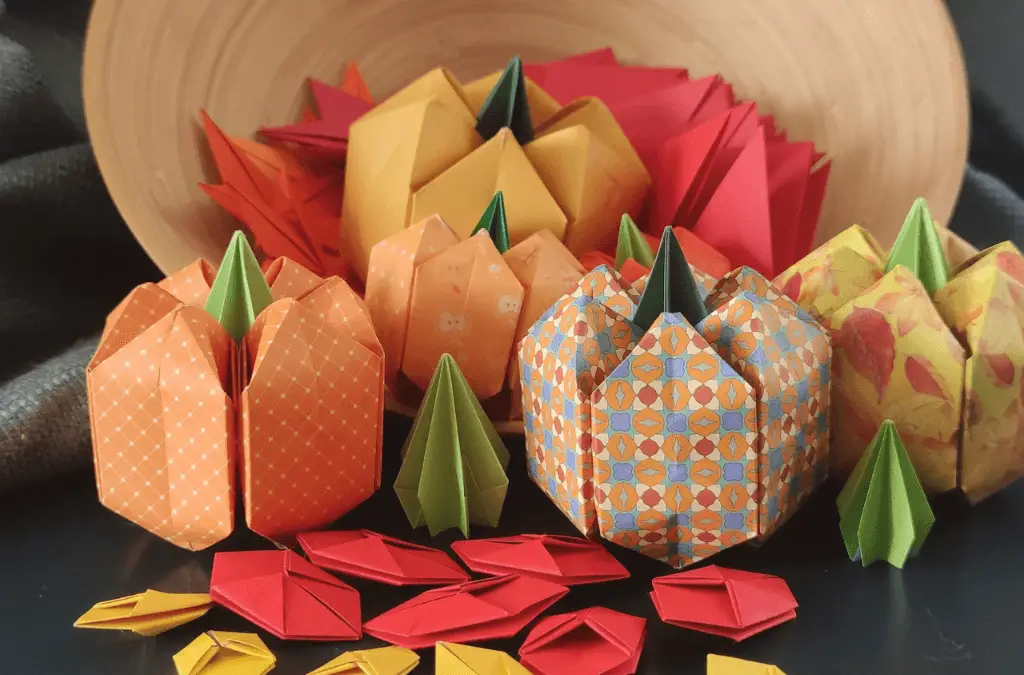 I have seen those pumpkins on my Instagram feed as Halloween Jack O' Lanterns and I thought they are so cute.
I could not find out who designed the model, and there are multiple YouTube videos on how to fold them out there. Each making the little tail a bit different. 
How to Fold This Easy Modular Origami Pumpkin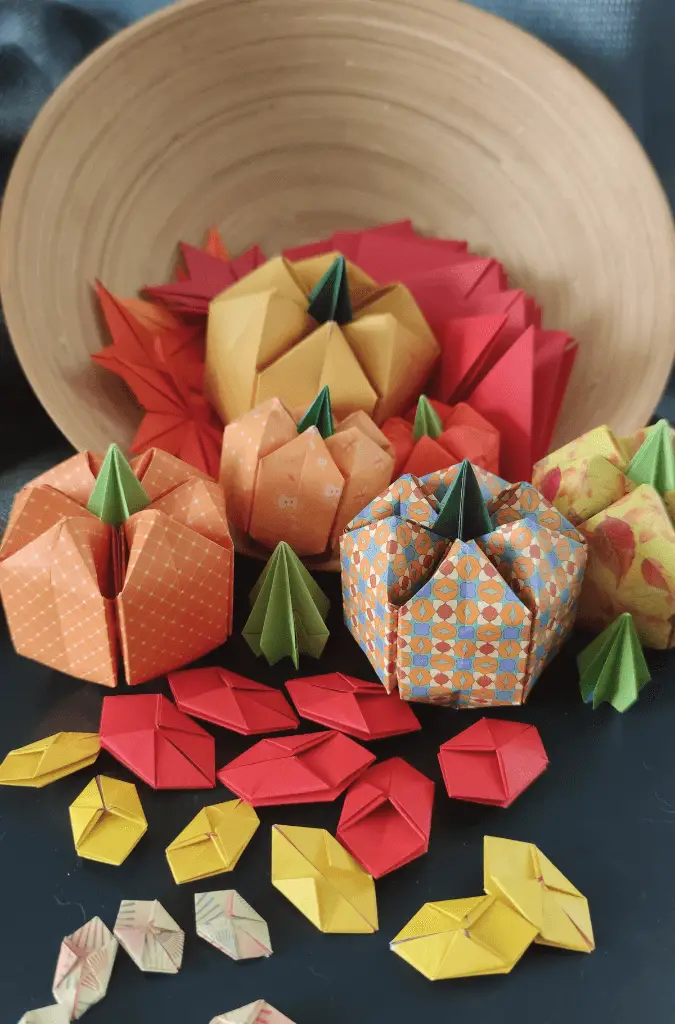 In order to fold those cure paper pumpkins we need a few materials:
The body of the pumpkin is made out of 6 square pieces of paper.
I used 20 x 20 cm, 15 x 15 cm, 12 x 12 cm, 10 x 10 cm, 7.5 x 7.5 cm and 2.5 x 2.5 cm.
As for the tails, you will need only one square of paper. I used 10 x 10 cm, 7.5 x 7.5 cm, 2.5 x 2.5 cm.
The base of the body is actually composed of 6 traditional origami balloons.  
After folding all 6 of them, you will glue them together and then inflate them.
After all of them are inflated, you will press on one side, so it will be inflated only of 3 sides. 
Then you will just have to glue the ends together. Here is where I used hair pins to hold it in place.
I did seen some tutorials that had 7 pieces instead of 6, and most of them will hold the model in hand until it dries.
My glue is not drying that fast, so I had no patience for that. 
After everything is glued you just have to insert the tail and it's all done.
If you want to make some cute faces to your pumpkins you could do that as well.
How to Fold This Easy Modular Origami Pumpkin - Video
I did record the vide in portrait again. I have to start record them in landscape as I think I will continue to upload them to YouTube as it will help with the page load speed.

I'm a proud Hufflepuff who loves to fold origami models and share them with the world.