Origami is a fascinating and intricate art form that requires precision, patience, and creativity.
For many enthusiasts, the idea of folding a piece of paper into a beautiful, three-dimensional shape is both challenging and rewarding.
I am taking on this ambitious challenge to fold a different origami creation every day for a year, for the second time. See the first try here, and the first month of this second try, here.
In this article, we'll be taking a closer look at the progress throughout the second month of the challenge – February.
We'll explore the variety of designs I chose to fold this month. As always, I will let you know the name of the model, who designed it, and of course where you can find the diagram so you could fold it too.
So sit back, grab some paper, and join us on this origami-filled journey through the month of February!
February: from 32 to 59 days of origami progress
As I reflect on my progress in the origami 365 days challenge, I'm thrilled to showcase the models I folded this month.
It's my hope that by sharing these creations with you, you'll be inspired to embark on your own origami journey.
So without further ado, please enjoy this presentation of the models I folded during the second month of the challenge!
Let's delve into the details of each model, including the name of the model, its designer, the paper I used, its size, and where you can find the diagram or tutorial.
Additionally, I would like to mention that I have a Scribd subscription to access origami books, and if I mention any books, I will share my Scribd invite link.
This means that if you decide to sign up for a Scribd subscription, you will receive 60 days of free reading time when you join, and for every person who joins, I will receive 30 days of free reading time.
I want to be transparent about this, but please note that you are not obligated to join or do anything you don't want to.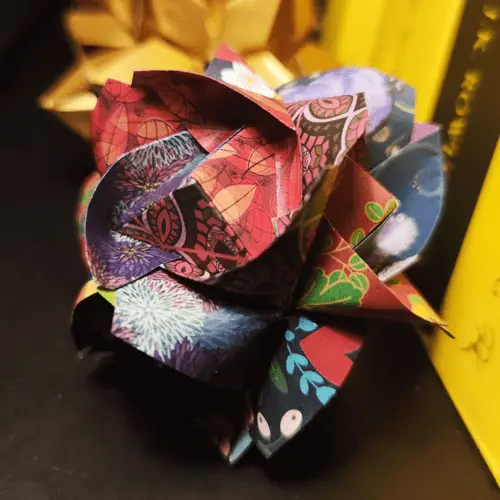 Day 32 - Imperial Rose Sonobe Kusudama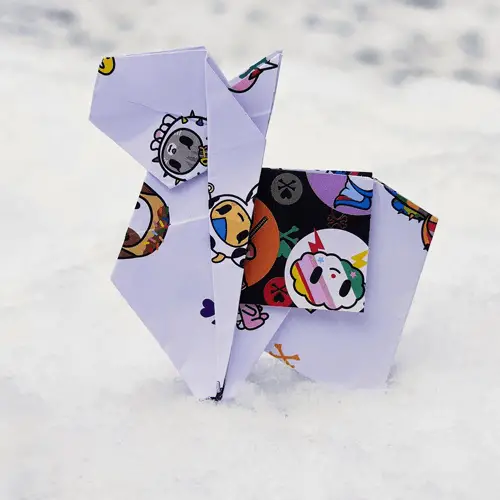 Day 35 - Miharugoma (wooden horse which is a folk toy in Fukushima prefecture)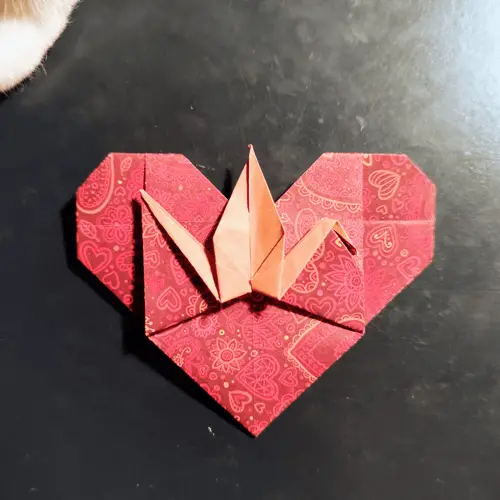 Day 38 - Origami Crane in Heart
Ever since I once saw an origami flower wreath, that looks like tulips, I wanted to try one myself…I did try to do the flower before… but never tried to really finish the wreath.

The flower, which is a bit bulkier is made after a YouTube tutorial for paper tulips made by Crafts with paper.

For the one which is a bit thinner, I changed the last steps from the tutorial…I'm not sure which I like more.

The thinner one I would say looks closer to the wreath I saw on Pinterest.

As for the leaves, they are made after: "Narrow Leaf Selection: © B. Domangue 2020 Leaf Piece Origami | leafpiece.wordpress.com".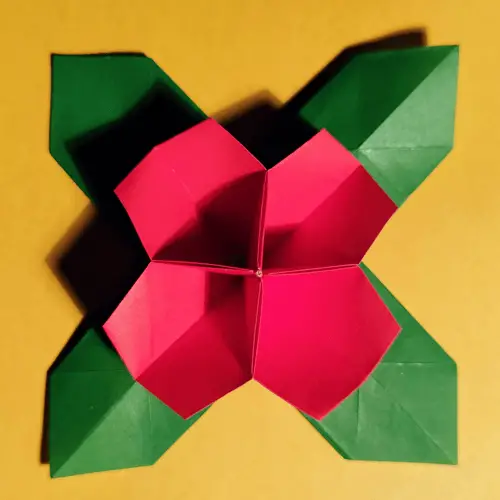 Day 44 -Flower with leaves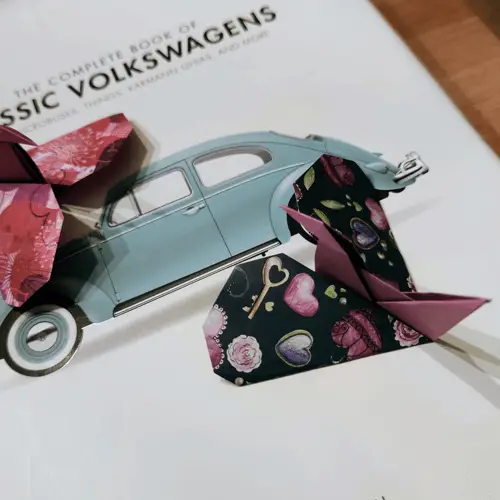 Day 45 -Hearts and cranes centerpiece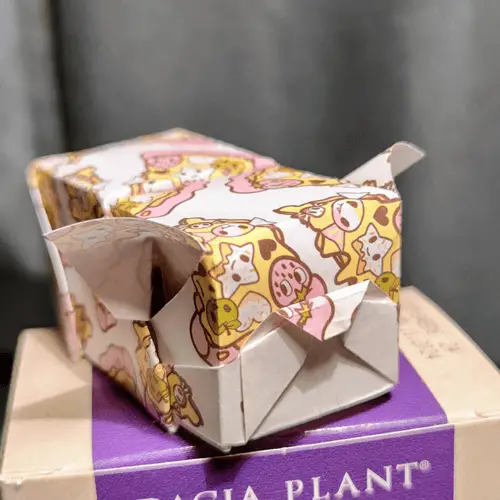 Day 47 -French bulldog box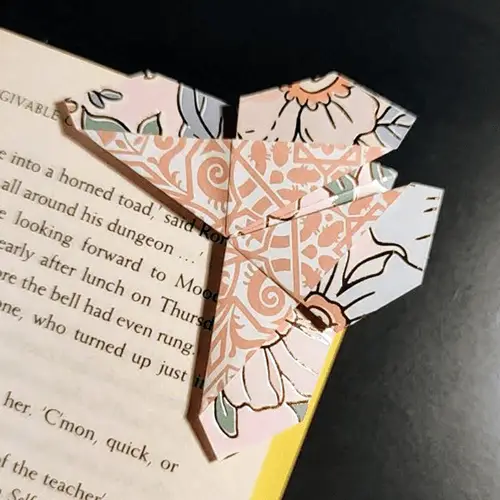 Day 49 - Butterfly Bookmark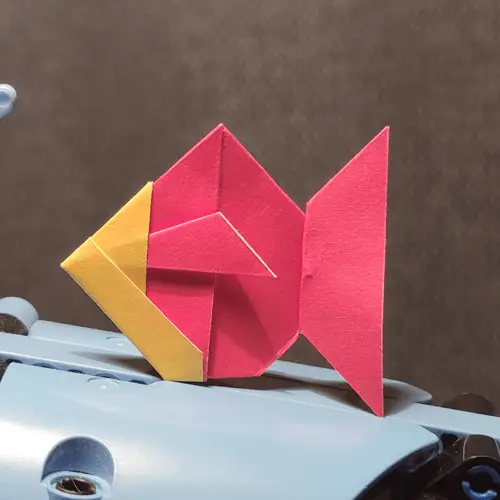 Day 50 - Traditional Fish
Watched the 250th episode of my favorite TV show @bobsburgersfox and Gene went to origami club and made a crane…so I tried to fold one just like him.
I think I did pretty good 😊 and it also helped me with my origami 365 days challenge.
Tools I used when creating this origami 365 days challenge 2023 article:
Where can you see my progress daily?
I post everyday on Instagram. There is where I decided to track this challenge daily.

I'm a proud Hufflepuff who loves to fold origami models and share them with the world.