A few words about Tuttle Publishing:
Tuttle Publishing is a book publishing company focusing on Asian culture. They publish books in many areas as design, cooking, martial arts, language, travel and spirituality.
When it comes to the art of folding paper they have lots of paper packs, kits, as well as books.
Hearts and Flowers Origami Paper Review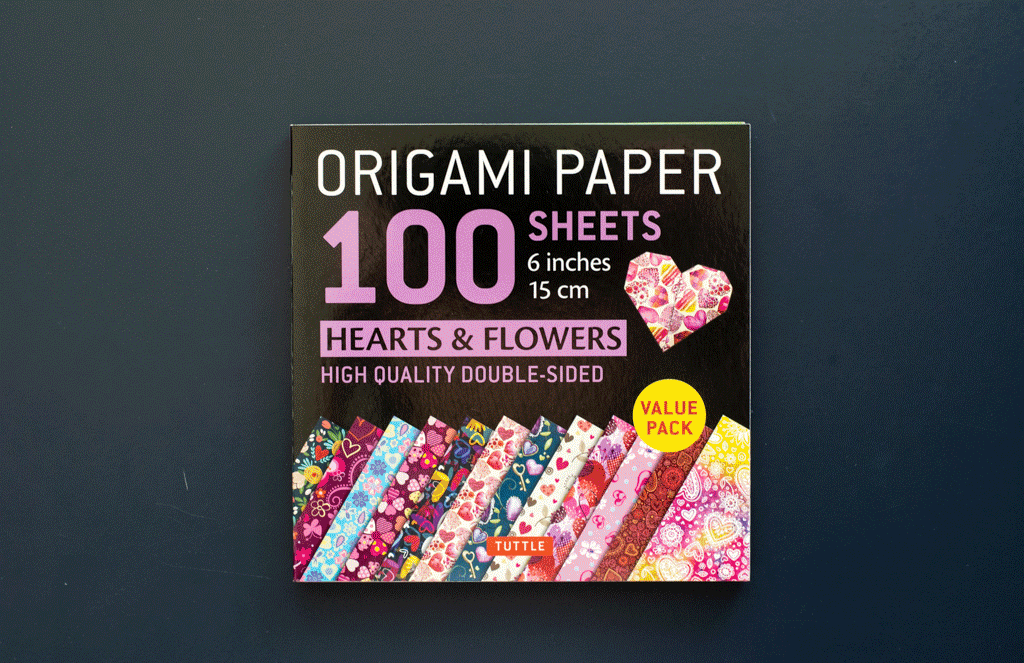 As I did not find where the thickness information is, I used a formula to calculate the grams of the paper. I got a 65 gsm, the same as the rest of the packs.
It has a very common size of  6 inches x 6 inches or 15 cm x 15 cm.
Perfect for simple to complex models, no matter what you like to fold, traditional, animals, flowers or modular.
You get 12 hearts and flowers origami paper patterns with solid colors on the back.
You can see all the patterns and their back color below.
You can't feel any texture when touching, they are all smooth. 
The modules that you will fold with this pack will look amazing in photos, as you can see in this article.
When folding the models, you can clearly see where your folds are. They are also easy to revers if you need to.
You can buy this paper pack from their official website here.
Hearts and Flowers Origami Paper - Examples
I like to test a new paper pack by folding the traditional crane model.
It's a simple model, that you can fold even with a small sized paper.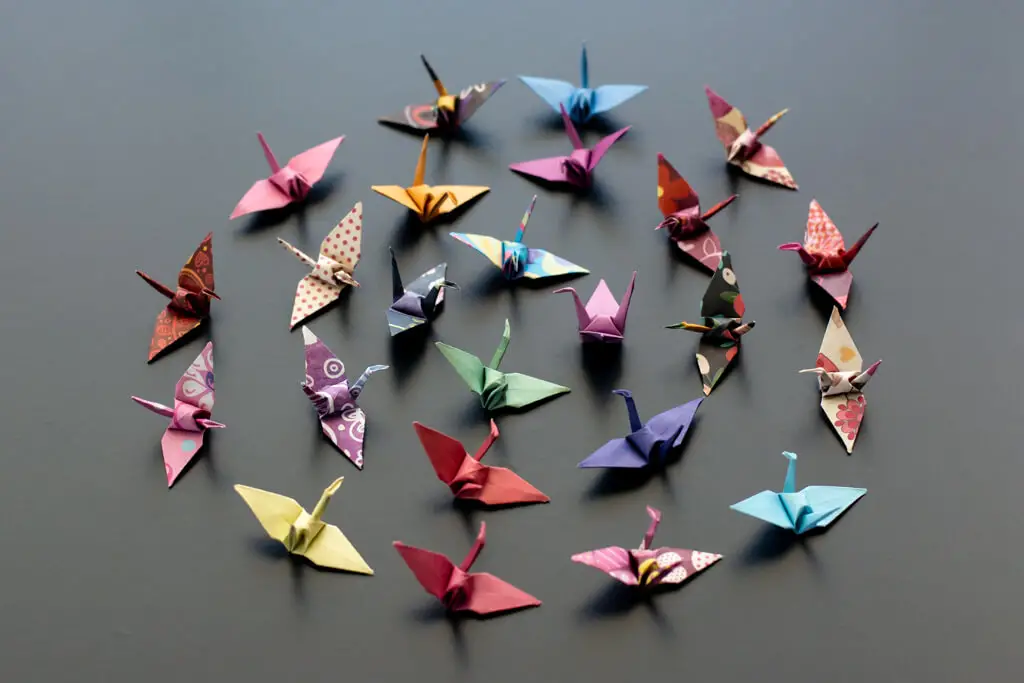 I like to fold animals. You can find some amazing models out there.
This time I folded this tiny T-Rex designed by Roman Petrenko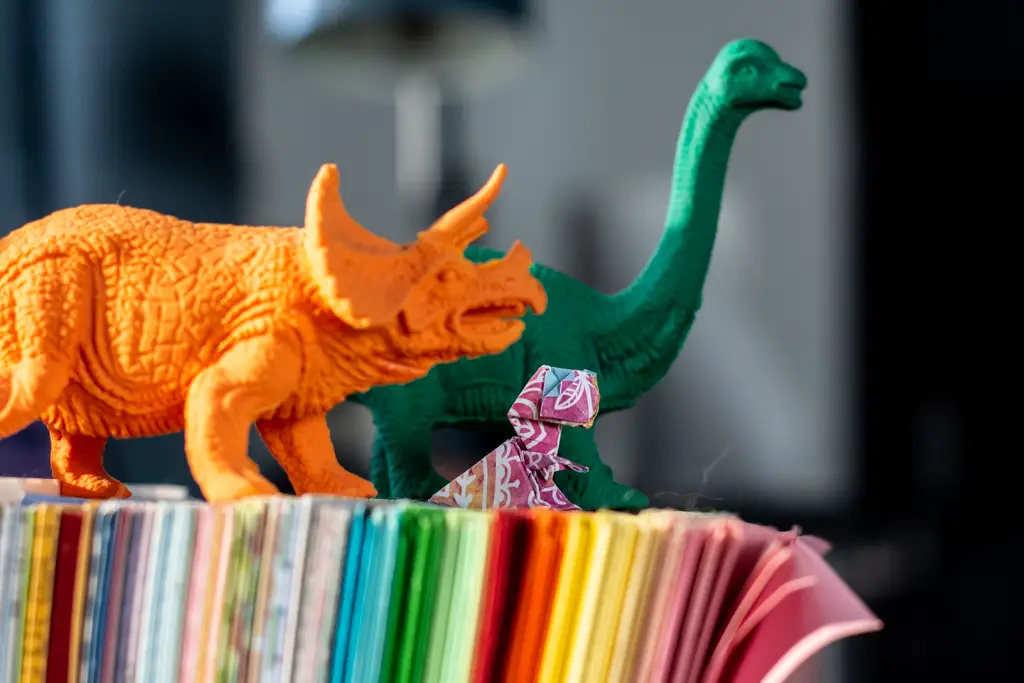 I love to use a bookmark when I read, and what nicer bookmark there is than an origami one?
Here we have this cute Bulldog design by Christine Edison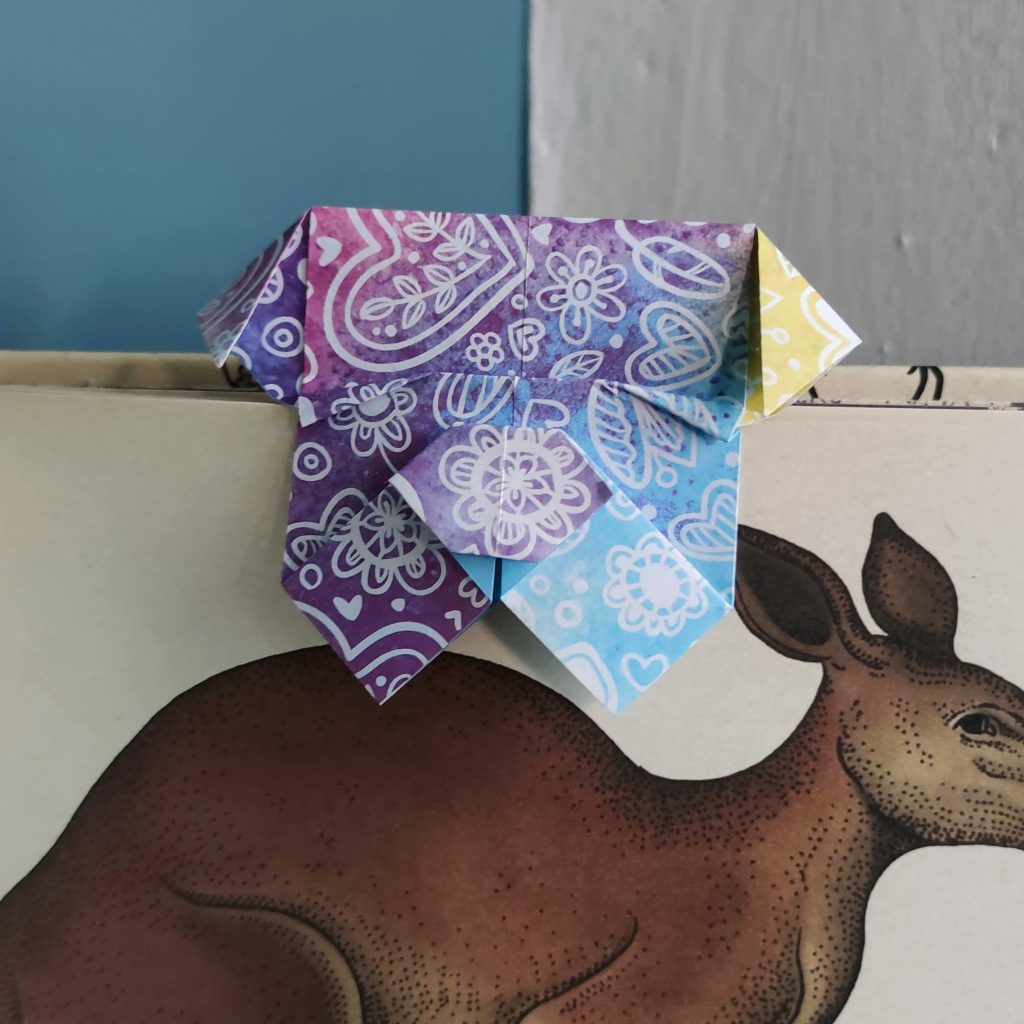 Tuttle creates some amazing patterns for kusudamas and modular models. 
The model that I folded is Kiyoko designed by Flaviane Koti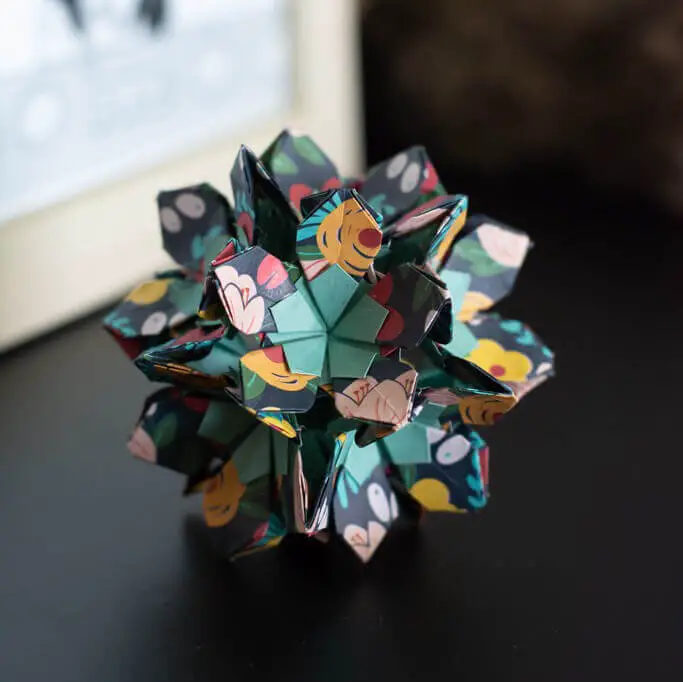 When it comes to flowers, this time it did not turned out so well. It's not the papers fault, as you can get some interesting flowers with the patterns you have, but the way I assembled it, it just doesn't look so good.
The model that I folded is Lily of the valley designed by Makoto Yamaguchi.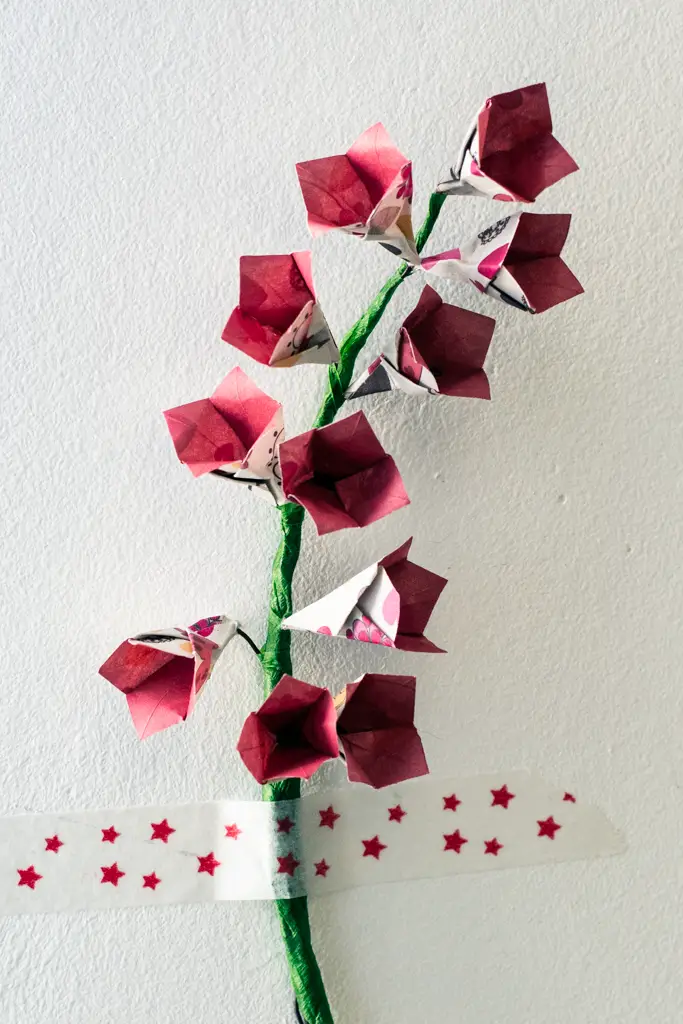 This is another Christmas decoration. It's a model that I really love how it looks but it's quite hard to assemble it clean.
I don't know who designed this model, I think it might be a traditional one.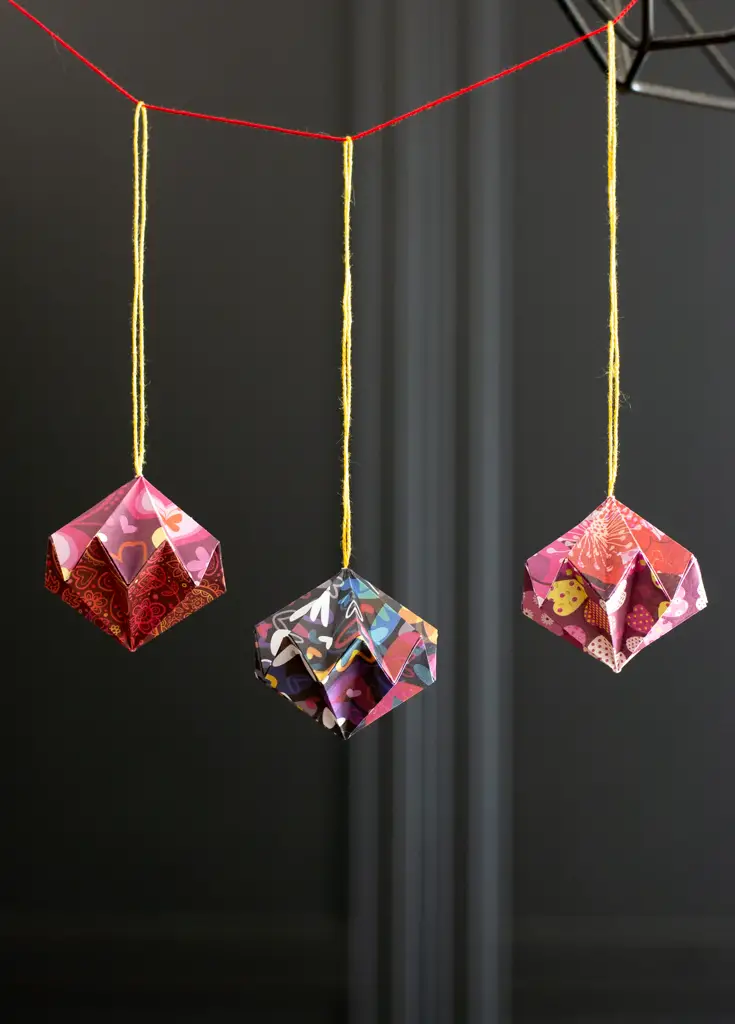 Hearts and Flowers Origami Paper - Final Words
The origami paper packs from Tuttle are amazing both for beginners or more advanced folders.
Their paper is sturdy, it has good memory, and the models you fold photographs really well.
They have a huge range of packs, with solid colors or patterns. I am sure you can find at least one pack that will become your favorite.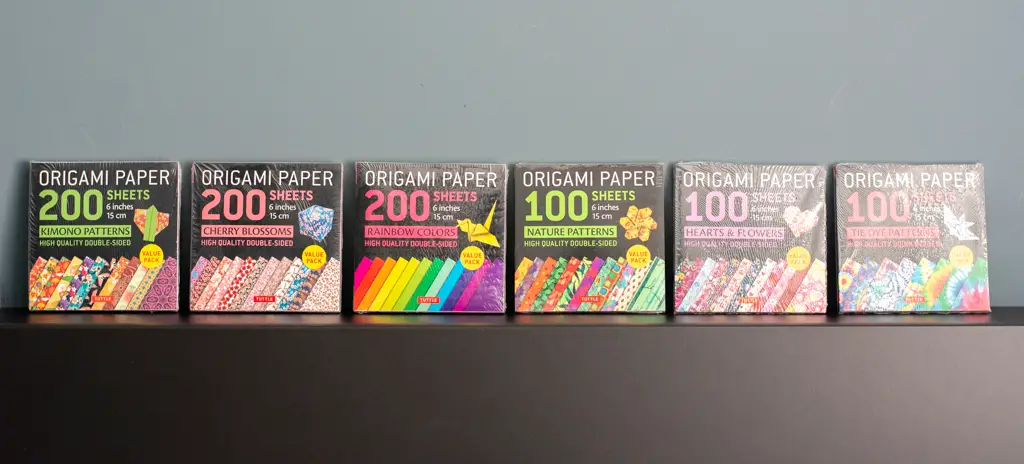 This origami paper review it's the fourth one of a series of articles. I received 6 packs of origami paper to review from Tuttle Publishing. This for me it's a big honor and a big achievement as well.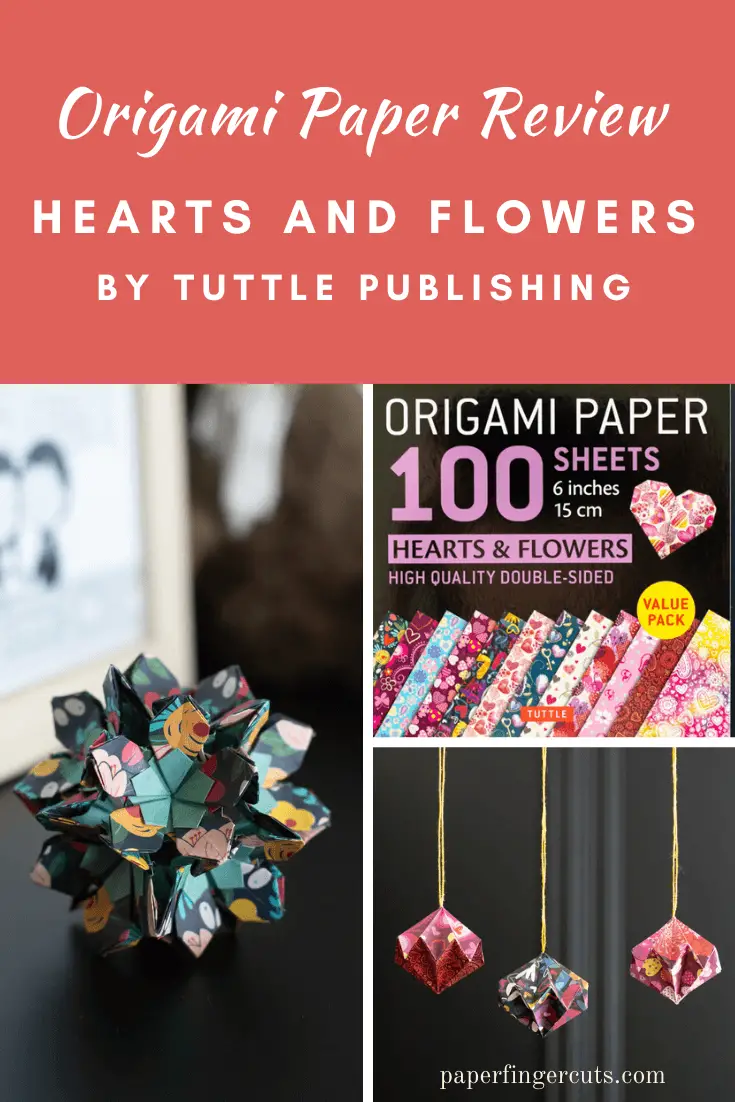 I'm a proud Hufflepuff who loves to fold origami models and share them with the world.