A few words about Tuttle Publishing:
Tuttle Publishing is a book publishing company focusing on Asian culture. They publish books in many areas as design, cooking, martial arts, language, travel and spirituality.
When it comes to the art of folding paper they have lots of paper packs, kits, as well as books.
Origami Paper Cherry Blossoms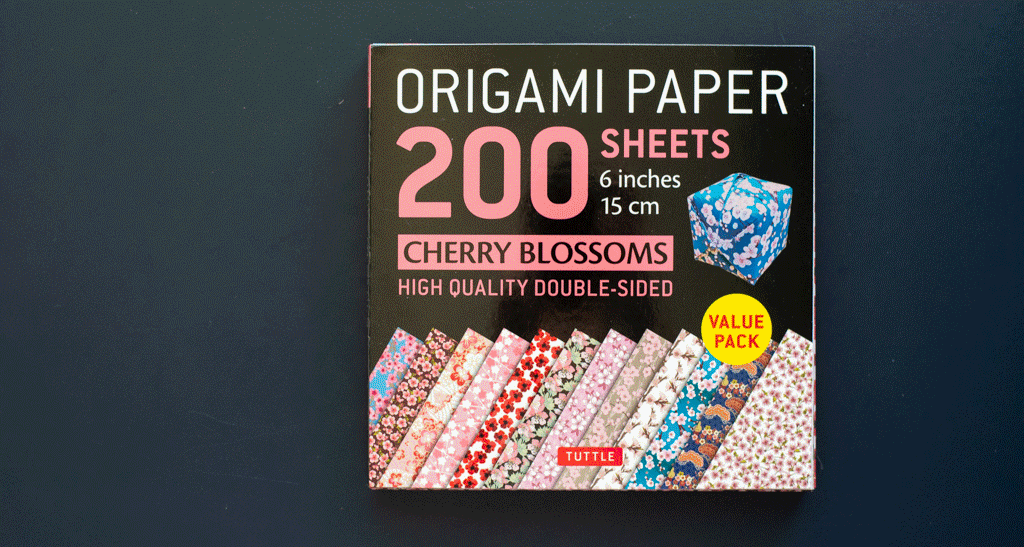 It's about 65 gsm. From what I can say, it's the same as their last of the packs. At least for the ones I have.
6 inches x 6 inches or 15 cm x 15 cm.
This size is pretty common, as origami packs go. It's quite versatile, it's great for beginner models, animals, flowers, whatever. But it's also great for kusudamas.
You get 12 flower patterns with solid colors on the back.
You can see all the patterns of this origami paper cherry blossoms pack and their back color below.
You can't feel any texture at the touch. 
I think all the origami packs from Tuttle Publishing are very photogenic. The ones that I tried sure are.
You will have no problem seeing your folds, reverse them or unfold and fold them again.
You can buy this paper pack from their official website here.
Origami Paper Cherry Blossoms - What I Folded
I have a special connection with the crane model, I think most of the paper folders do. 
It might have been the first model you folded or the story behind the model that convinced you to keep on folding.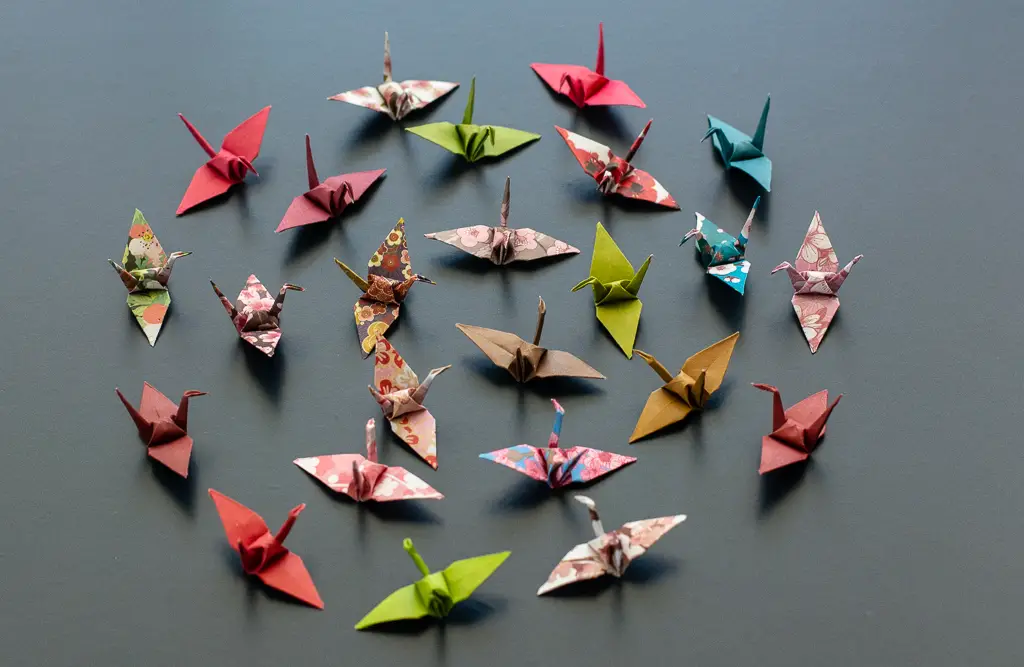 I think I like to fold animals the most.
This model, Tapejara or Pterodactyl is designed by Sakurai Ryosuke and folded by me.
I like how the paper is double-sided, so I can have a beautiful pattern on the wings but also have the model a beautiful green.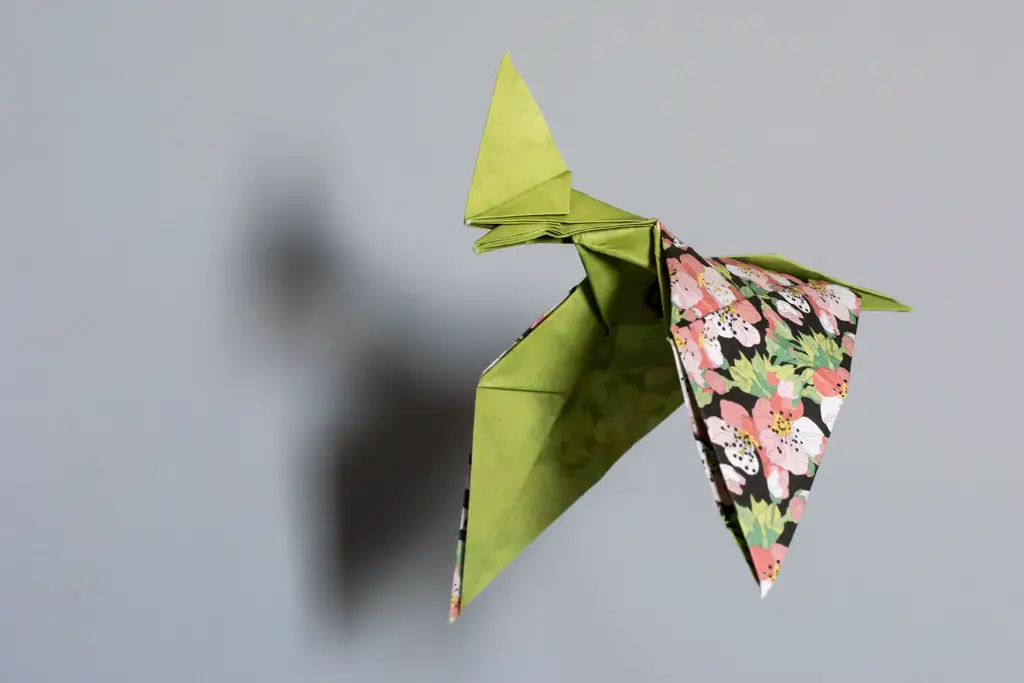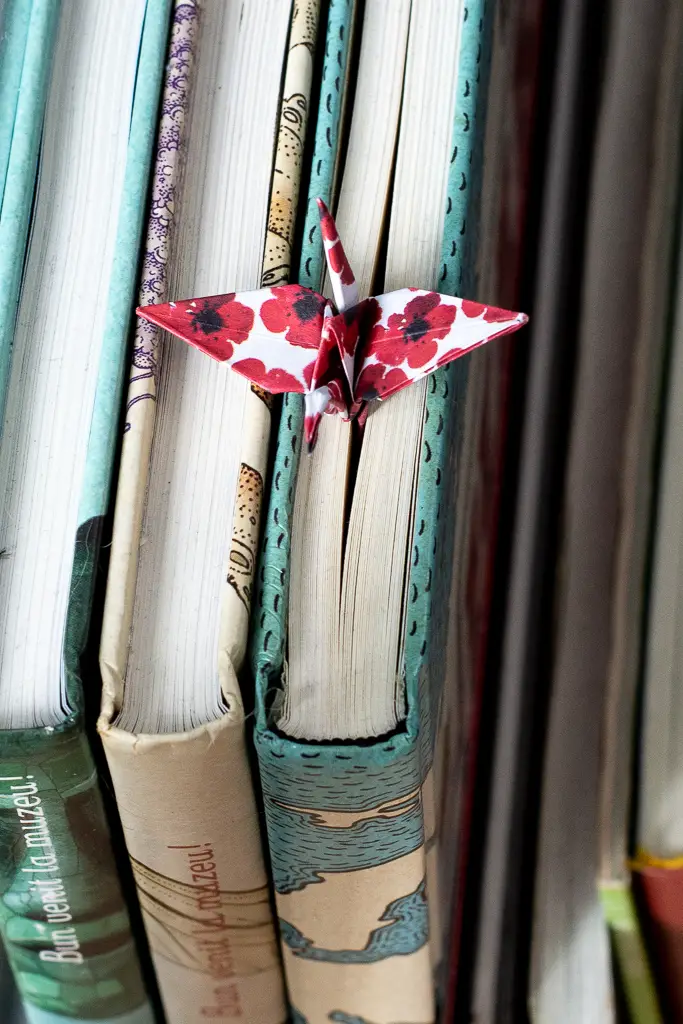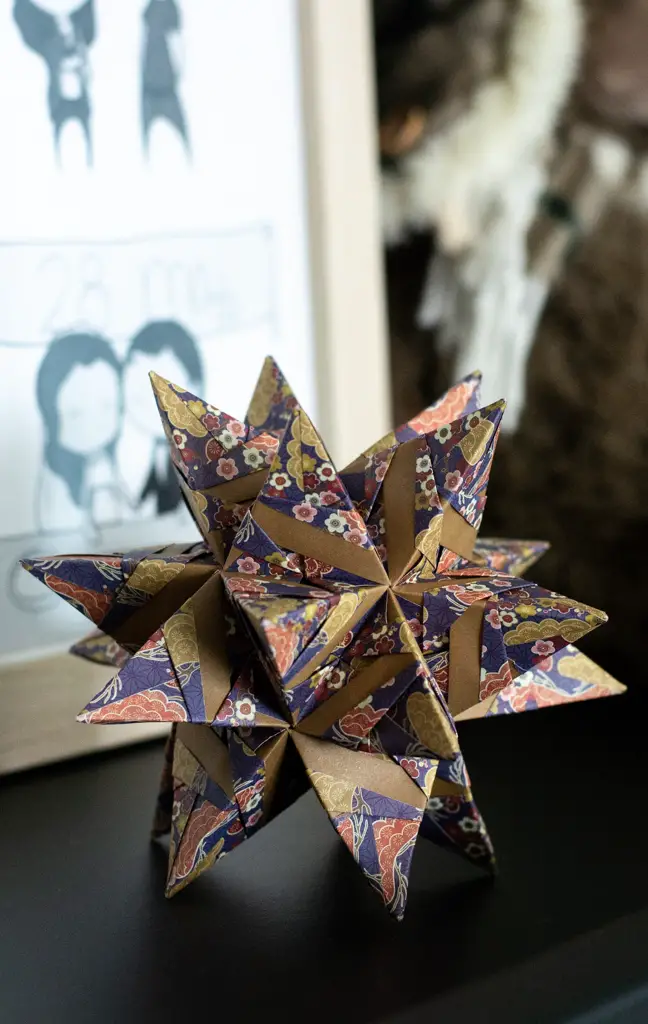 Folding flowers are a hit and miss for me. There are models that I really like how they look but when I folded them they don't have the delicacy of a real flower.
But some models are just amazing, like this Crocus designed by Makoto Yamaguchi. You can find the diagram for this model in the Charming Flower Origami book.
I think the colors are just amazing, and I also had some nice greens in the pack that I could use for the leaves.
And also, just look how well the paper photographs.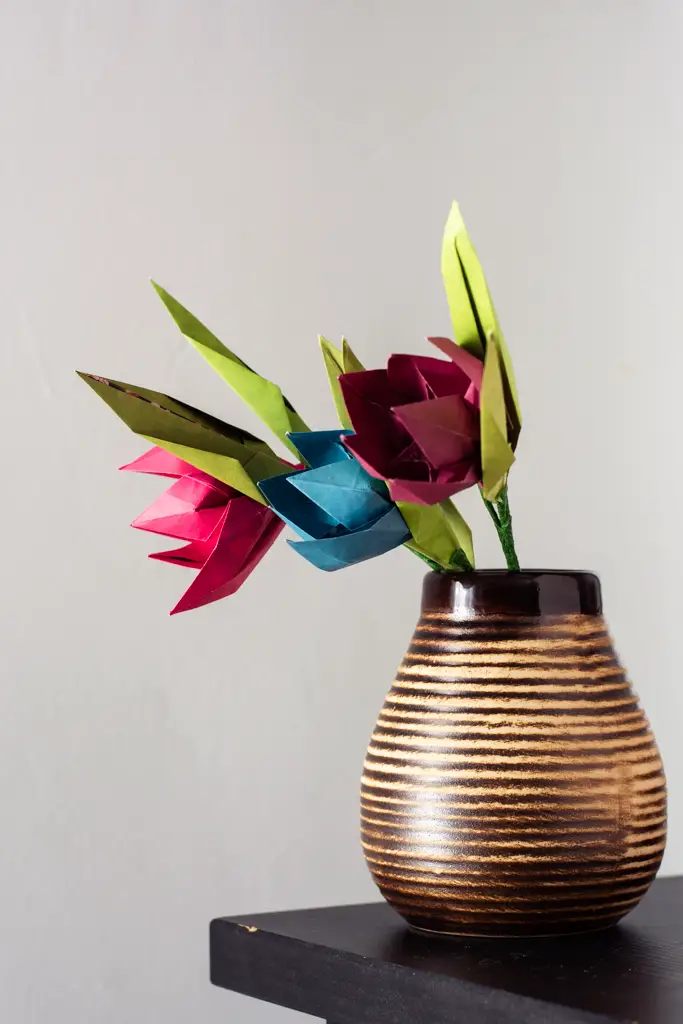 I choose to do this nice origami diamond shape. I don't know if it's a traditional model, or there is a specific designer for it.
This paper pack can make some really great-looking ornaments that you can use on your Christmas tree. 
As you can see I used 3 different patterns and one of them is a small size one, so you can make it really small or big if you want.
All three look amazing in my opinion.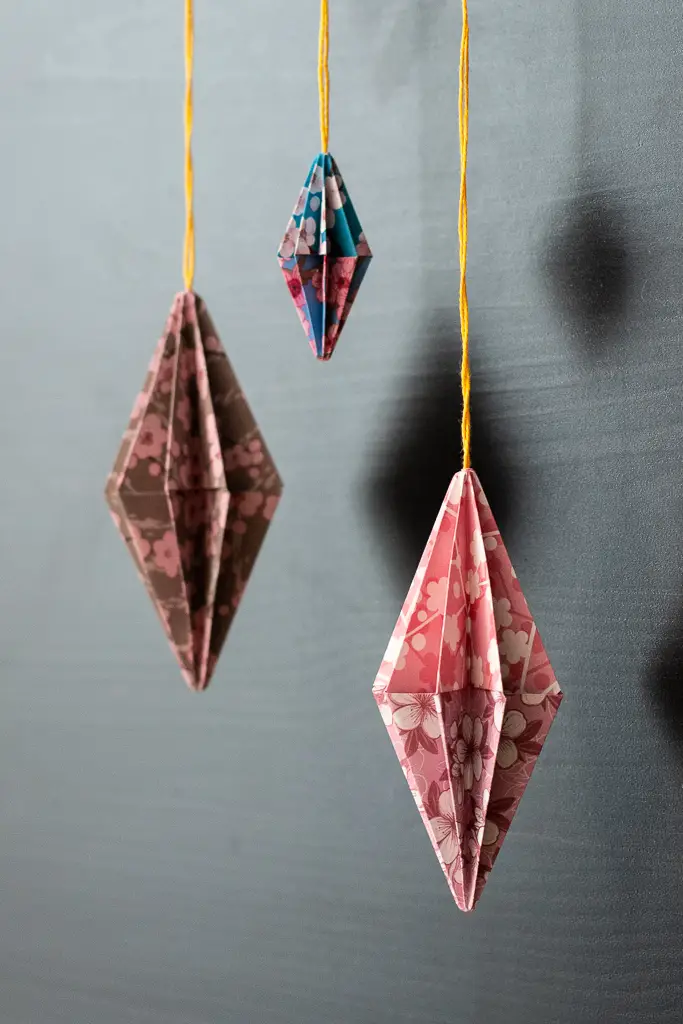 Origami Paper Cherry Blossoms - Final Words
I really like those paper packs. They have some amazing patterns and the fact that there are double-sided are very versatile.
The Tuttle Publishing packs are great both for beginners or more advanced folders.
Their paper is sturdy, it has a good memory, and the models are very photogenic as well.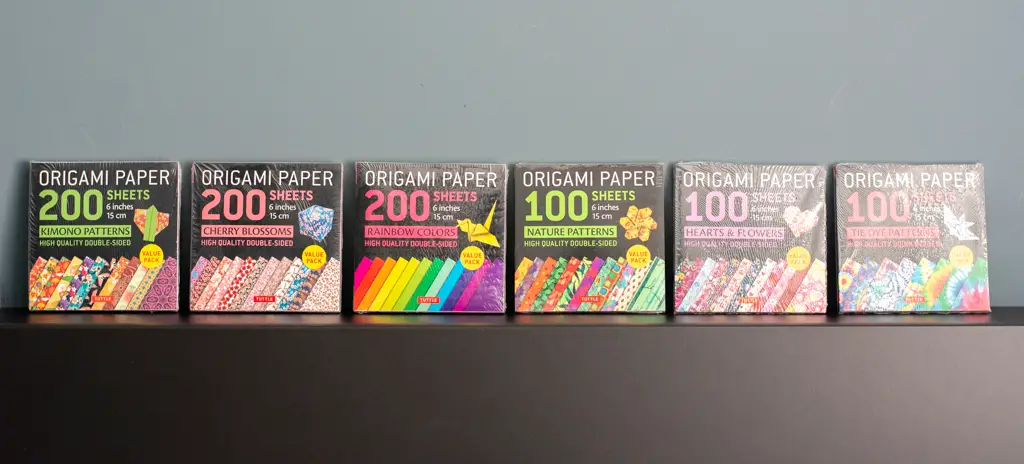 This origami paper review it's the fifth one of a series of articles. I received 6 packs of origami paper to review from Tuttle Publishing. This for me it's a big honor and a big achievement as well.