A little bit about the company:
The Tuttle Publishing Company was established in 1948 in Rutland, Vermont and Tokyo, Japan. The main focus of the company is "to discover, create, publish, and deliver best -in-class books & products that bring the World closer together one page turn at a time." The main subjects of the products being Asia culture.
Origami Paper Review – Nature Patterns by Tuttle Publishing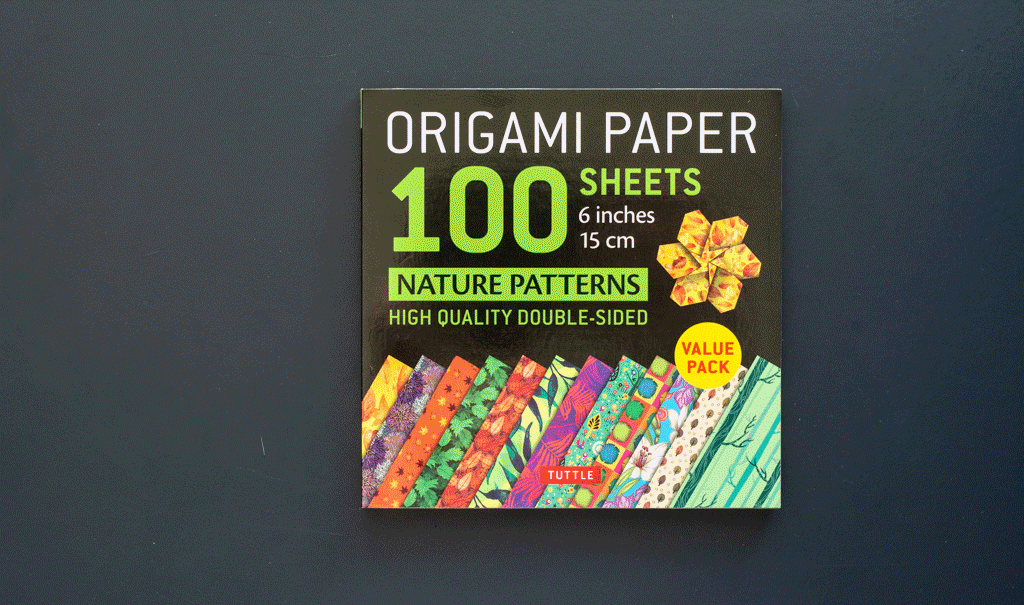 Just the same with the others packs, I could not find the information about the thickness of the paper. 
It feels like the others so I think is 65gsm
The size of the paper for this pack is of 6 inches x 6 inches or 15 cm x 15 cm.
A very common size, you can use it to fold traditional models as well as kusudamas. 
For modular models I love to cut the paper in 4.
You get 12 nature patterns with solid colors on the back.
You can see the patterns below, please take into the consideration that the photos turned a bit darker than the real colors.
As for the back colors you will get 1 light blue, 2 slightly different shades of light green and one dark green, 2 slightly different shades of yellow, 1 cream, 2 slightly different shades red, 1 orange and 2 slightly different shades pink.
All papers are smooth to the touch. The patterns are printed on the paper, so no visible texture. 
I will always brag of how beautiful this paper photographs. I don't know how it's made or why, but with good light you get some amazing photographs. 
You will see some examples later in the article.
I'm not sure how to evaluate this part. I have this pack for some months now, the models that I folded are still in great shape.
It has a great memory. I have not folded any complex models but when it came to the simple tessellation that I did, it was really easy to snap the folds into positions and of course to see where my pre-folds have been made.
You can buy the paper from their official website here.
Nature Patters Origami Paper - Examples
This paper it's great for simple to medium complexity models.
Folding traditional models like cranes will be a piece of cake.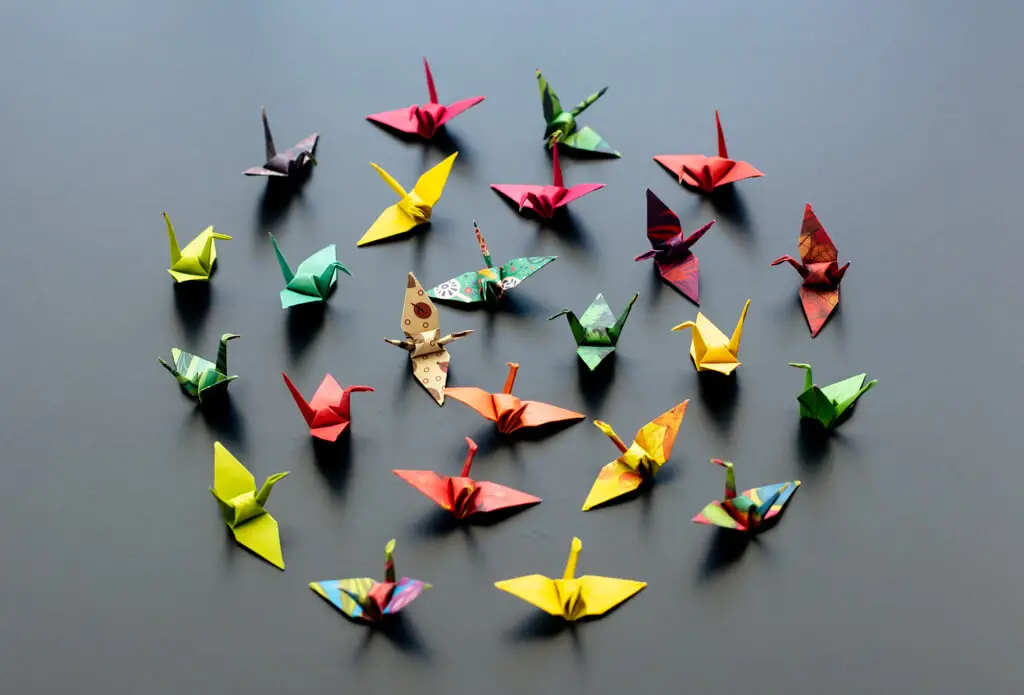 Even If you use a small piece of paper you can still get amazing results.
The model that I folded is Bear designed by Edwin Corrie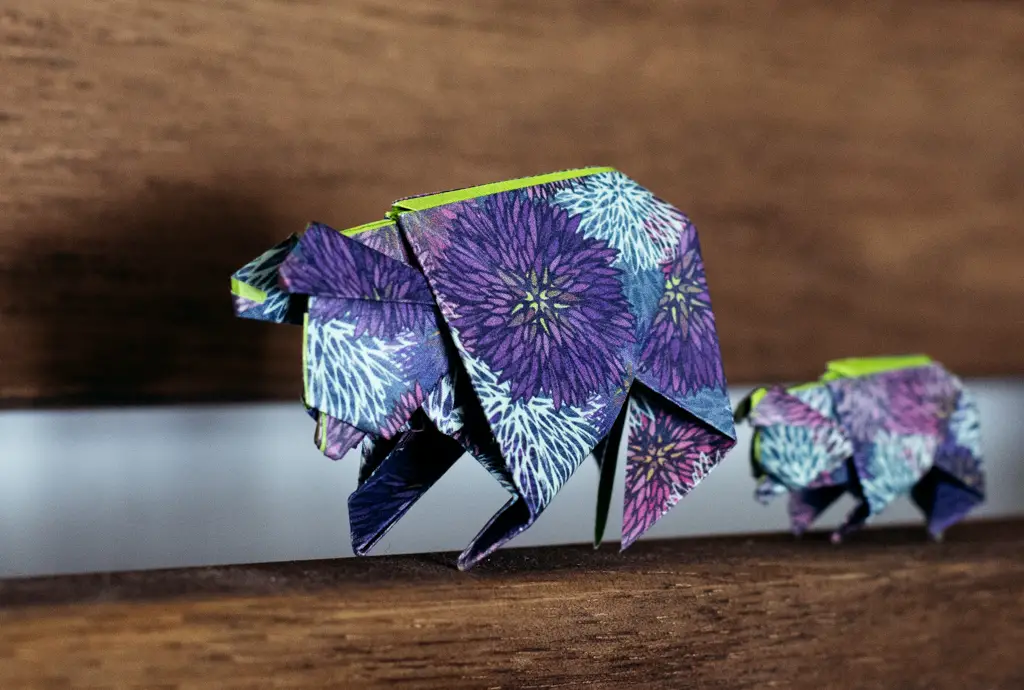 If you like to use a bookmark when you read, this nature patterns origami paper pack has some great choices for you.
I decided to make a Origami Cat Bookmark designed by Jo Nakashima.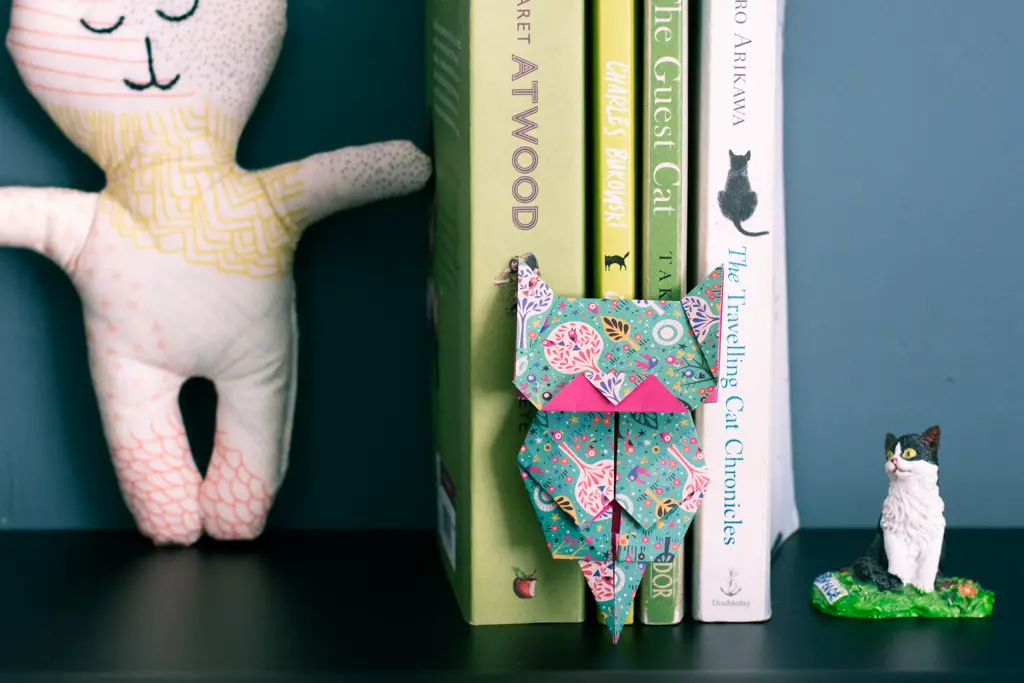 Tuttle creates some great paper for kusudamas and modular models. The patterns packs help you create a more luxurious looking kusudamas. 
The model that I folded is Floret designed by Natalia Romanenko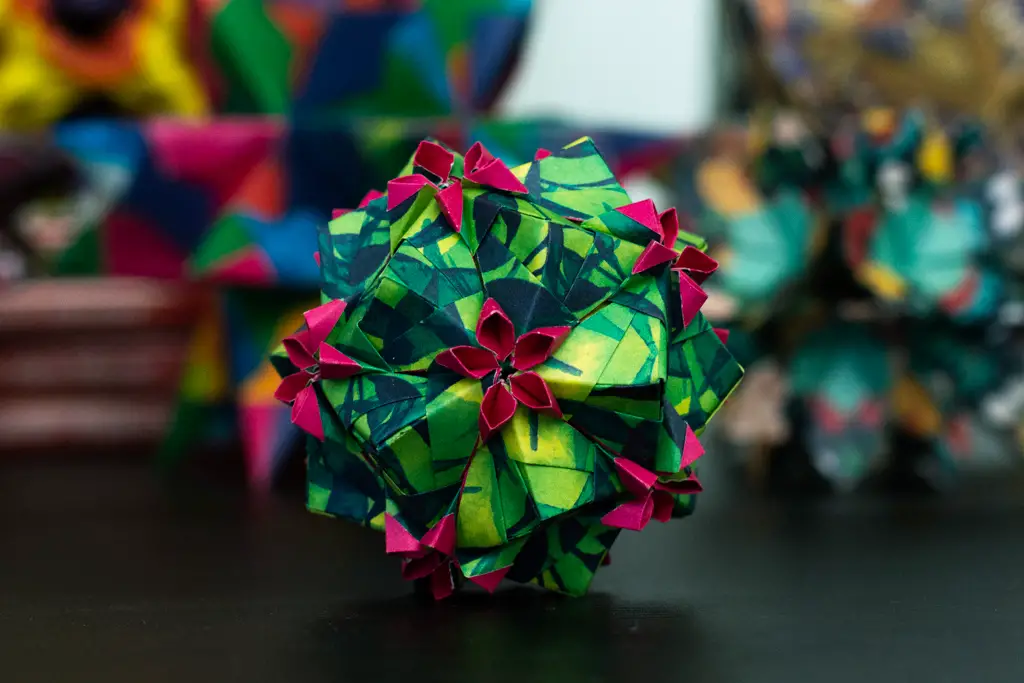 The nature patterns origami paper gives you some great options for leaves and for flowers as well. You can use the pattern size for leaves and the solid colors for flowers as I did.
The model that I folded is Forsythia designed by Makoto Yamaguchi.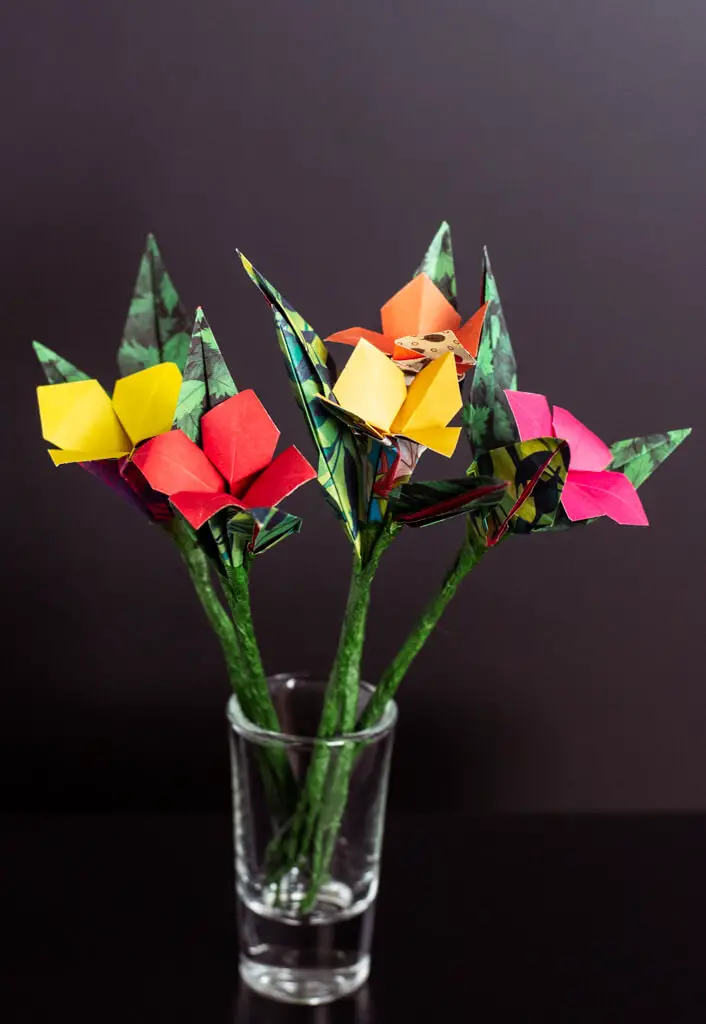 As I love Christmas I tend to think about it from time to time. I think origami is a great way to create your own decorations.
So I made this Omega star designed by Philip Shen to help me get into the Christmas spirit even if it's just summer.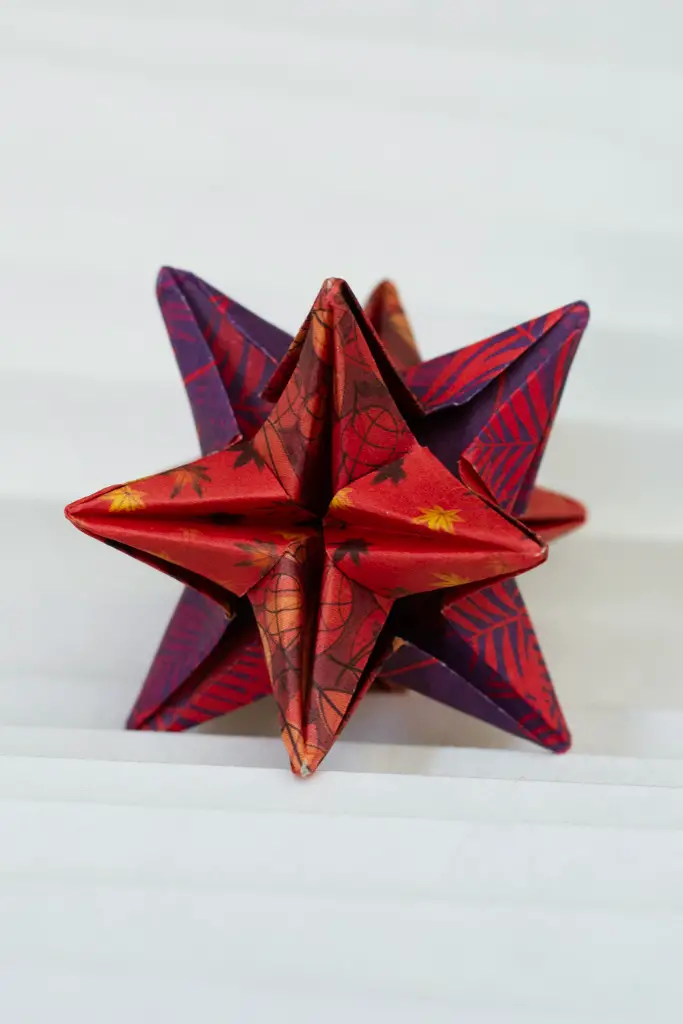 This time I made a really simple herringbone tessellation. 
I believe that if you are into this origami niche you will buy bigger sized paper, to have more space to work on.
This paper is great for simple models and practice. As you can see the pattern looks really nice folded like this.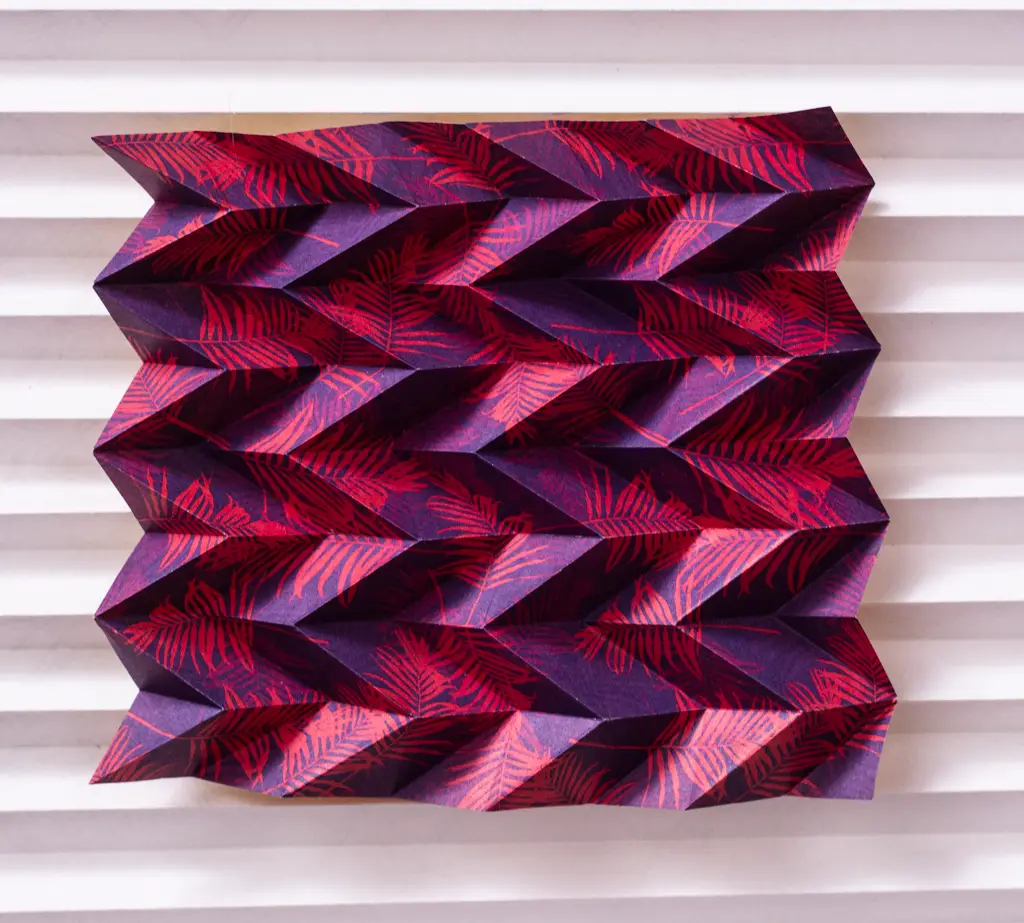 Nature Patterns Origami Paper - Final Words
I like the packs that Tuttle Publishing creates. They are amazing for beginners as well as for advanced folders.
The price and the quality of the paper is what makes this brand such a loved option.
The paper shines when it comes to simple to medium complexity models. 
If you mostly fold kusudamas than this pack should be in your collection. It gives you some amazing combinations, of patterns and of solid colors as well.
When it comes to modular/kusudamas, well here I believe it really shines, because of the large range of colors it has and the fact that it's double sided, making possible all kind of combinations.
I decided not to try any complex models, as for those I believe you need bigger paper size, and I do love to fold more simple looking ones.
One of my favorite aspects is how well the paper photographs. With limited storage space it's nice to know I can save the models in photographs.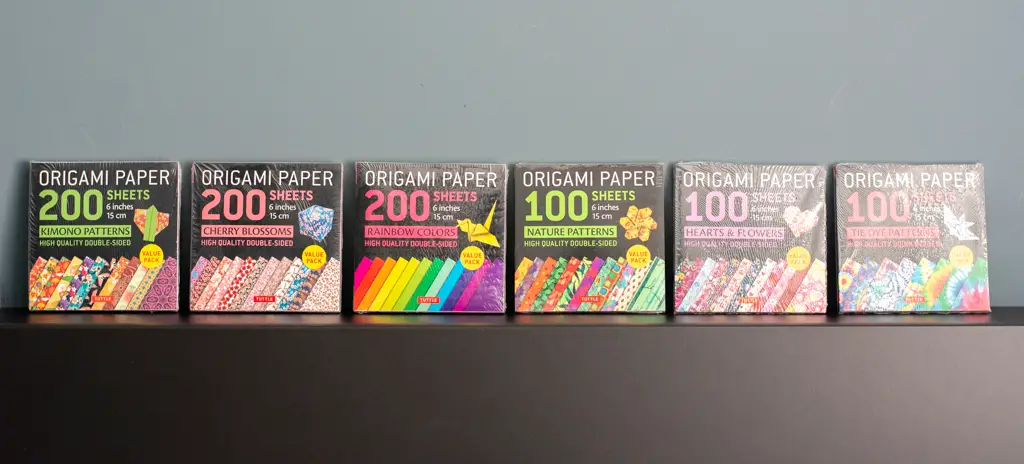 This origami paper review it's the third one of a series of articles. I received 6 packs of origami paper to review from Tuttle Publishing. This for me it's a big honor and a big achievement as well.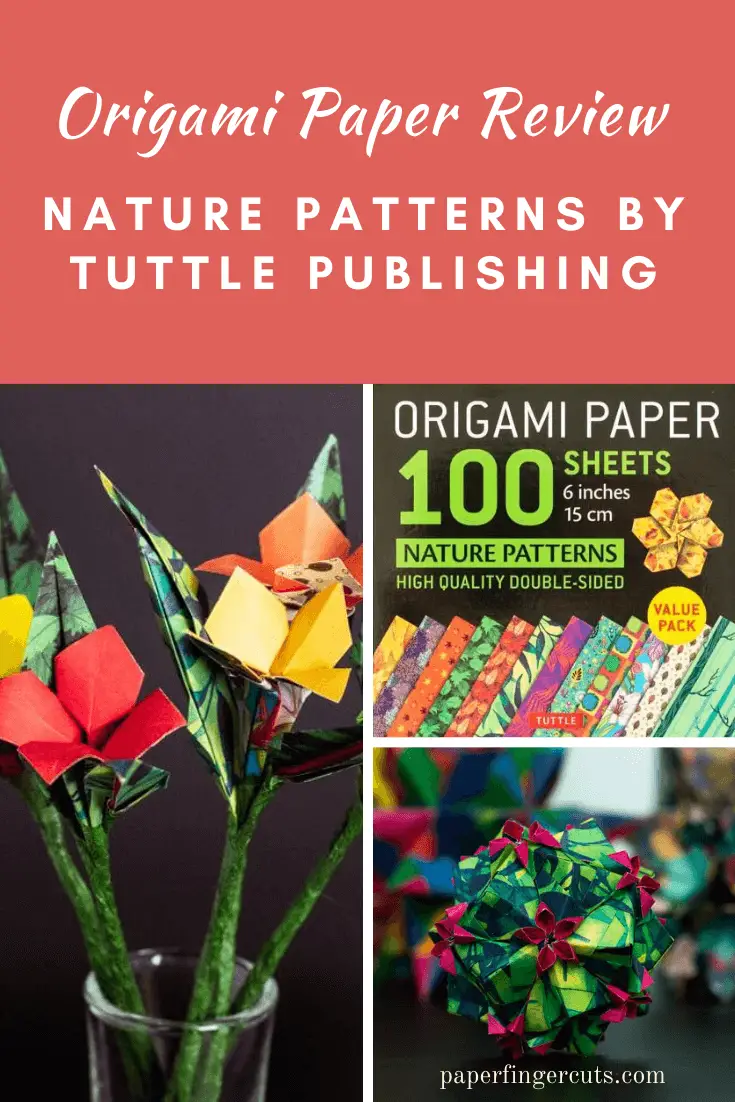 I'm a proud Hufflepuff who loves to fold origami models and share them with the world.