Kusudama Kiyoko designed by Flaviane Koti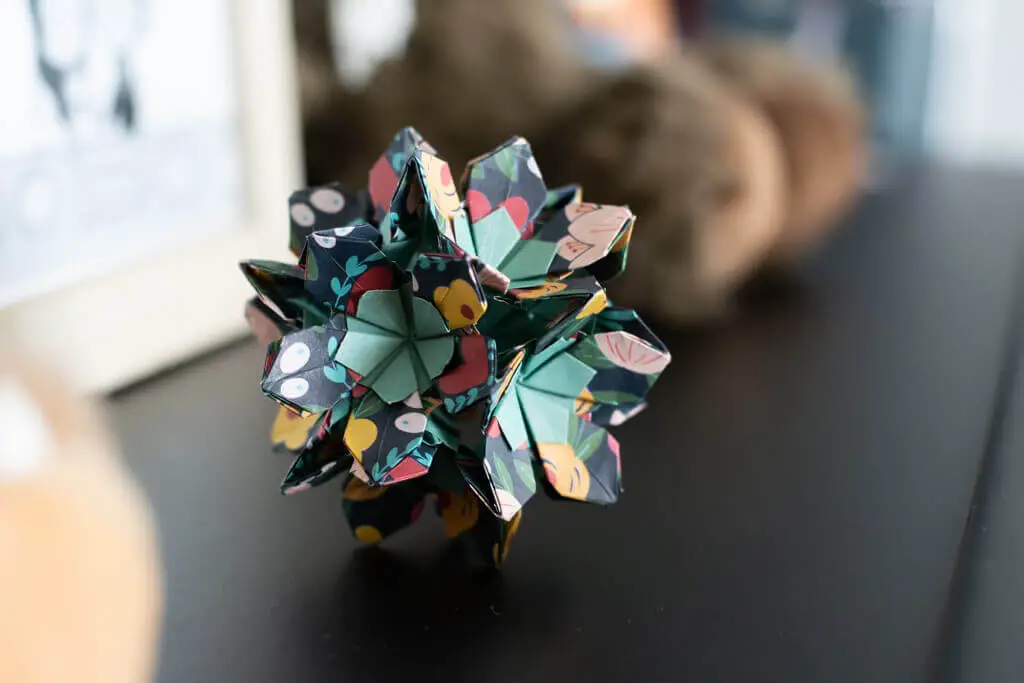 This kusudama is part of a series of models I'm doing for the Hearts and Flowers origami paper from Tuttle Publishing review article. Once I will finish the article I will link it in this post, so you can see what the paper can do, in various models.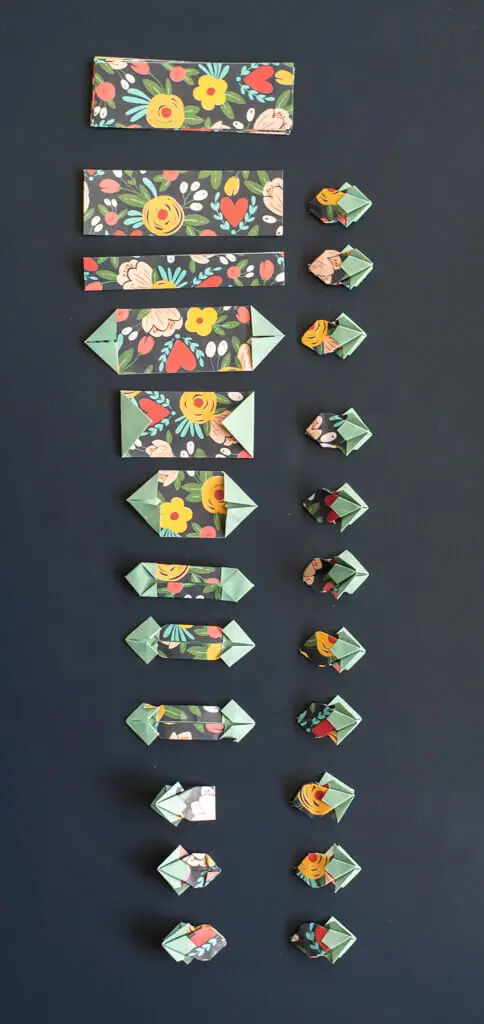 It is a easy to fold model and the assembling part it's not bad if you use glue. I tried without but I could not do it, at least not at this size.
You will need 30 modules, of 1:3 ratio paper. I first wanted to go with 5 cm x 15 cm, but then I would have used all of this pattern so I decided to go smaller with 2.5 cm x 7.5 cm. 
Even at this small size the models were not hard to fold.  You can see in the image on the left, the number of steps you need to do and how they look like.
Once you folded all 30 modules of them you can start to assemble the Kusudama Kiyoko  with the 5 modules with 3 modules principle.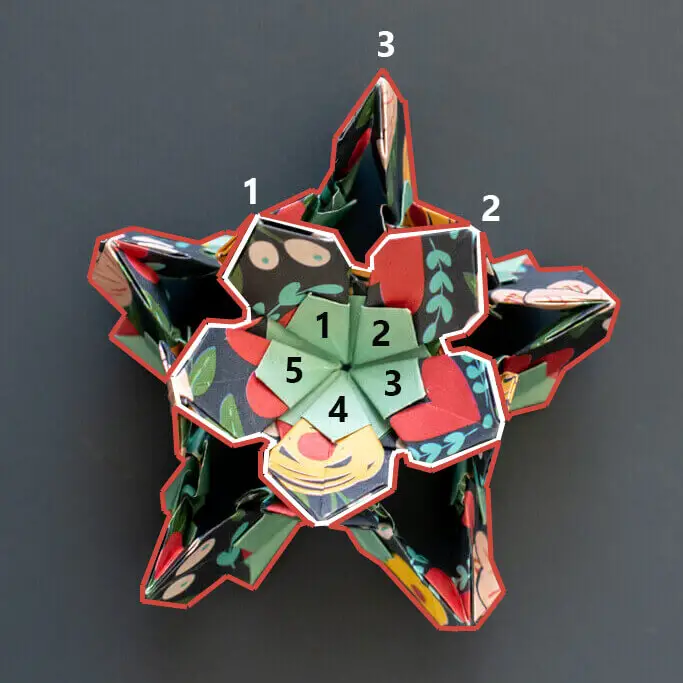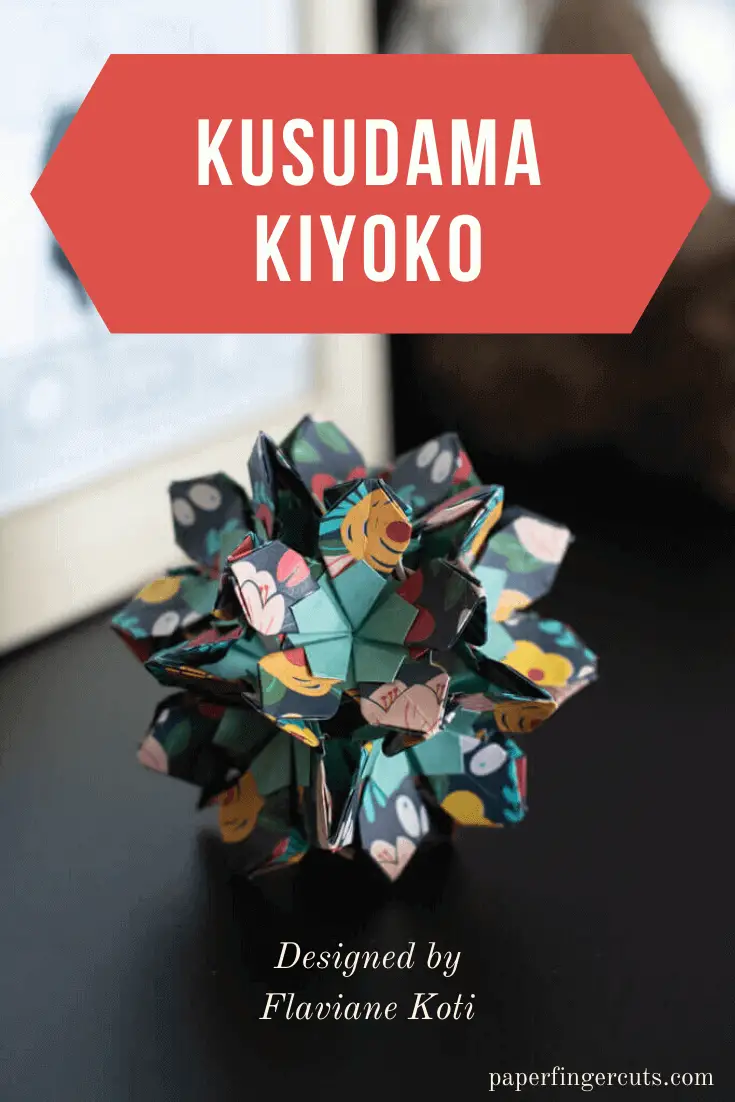 I'm a proud Hufflepuff who loves to fold origami models and share them with the world.