Every year I decide that one of my New Year Resolutions is to fold every day. I never made it past a month until this year.
I have to thank r/origami and Instagram community for their support and love. Without it, I would have not made it this far.
It was a bumpy road, I had some days when I didn't fold and then have to get back in track, but overall, it was a pretty good month.
My advice if you want to do this challenge is to write down what you want to fold, post it online, be part of a community and have a lot of fun. So let's see what I have folded in this One Year Origami Challenge : January.
Day 1 of 365 Origami Firework designed by Yami Yamauchi and folded by me.

Day 2 of 365 Cat Box Designed by Leyla Torres and folded by me.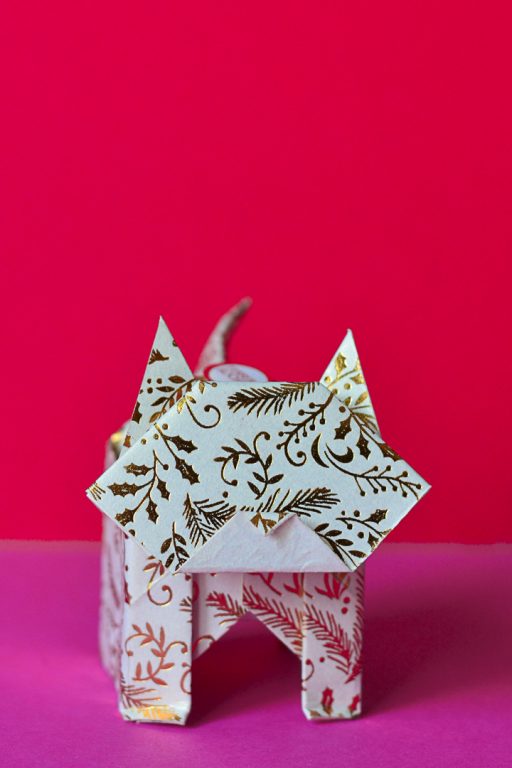 02.01 was also the Happy Mew Year Day For Cats so I just had to fold a cute cat. The paper I used it's from a Crelando set. I just love the pattern.⠀
Day 3 of 365 I made 3D Star that came from Crelando paper pack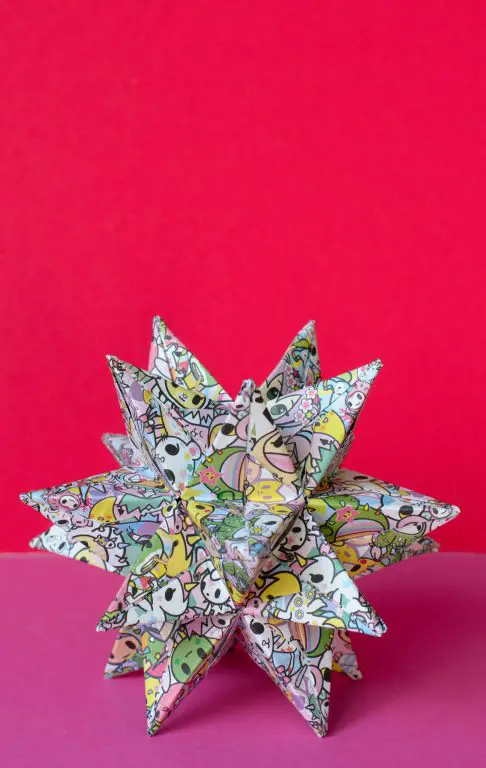 The paper that I used is Tokidoki origami paper. I just love how crazy the patterns are.⠀
Day 4 of 365 Origami Shark designed by Mr. Yukihiko Matsuno and folded by me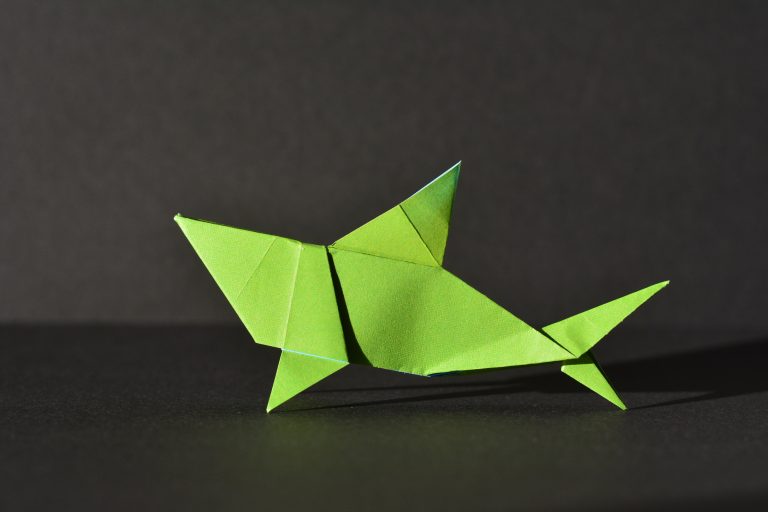 I used Rainbow Colors paper by Tuttle Publishing. The paper is double sided, and I folded on the "wrong side". I wanted the shark to be blue and not green..but I like how clean the design is. Do you want to take part of this origami challenge as well? I had a lot of fun and folded lots of new models.
Day 5 of 365 Origami Crane Designed by Eric Joisel and folded by me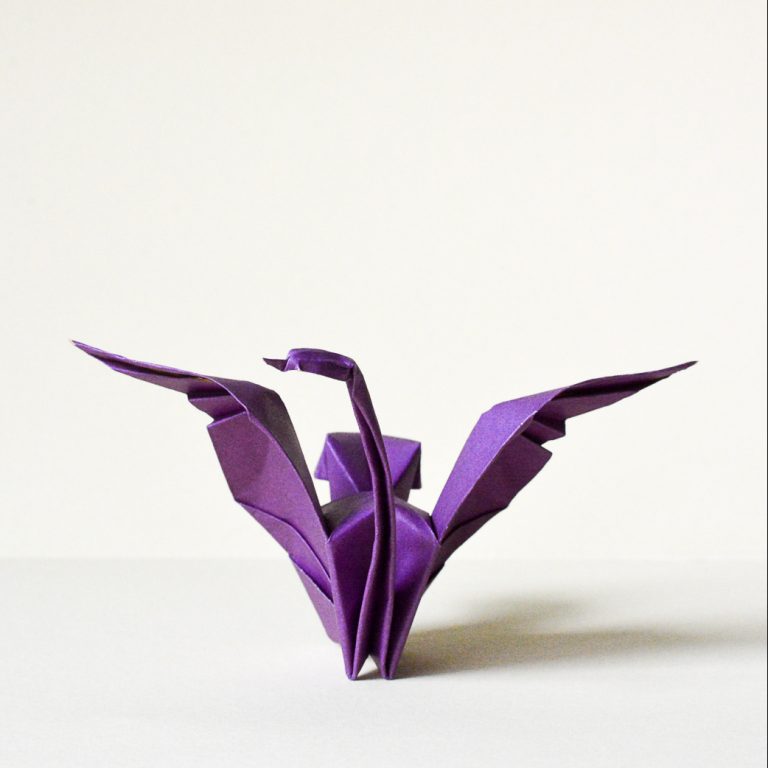 Day 6 of 365 Origami Apple with leaf designed by Paper Kawaii and folded by me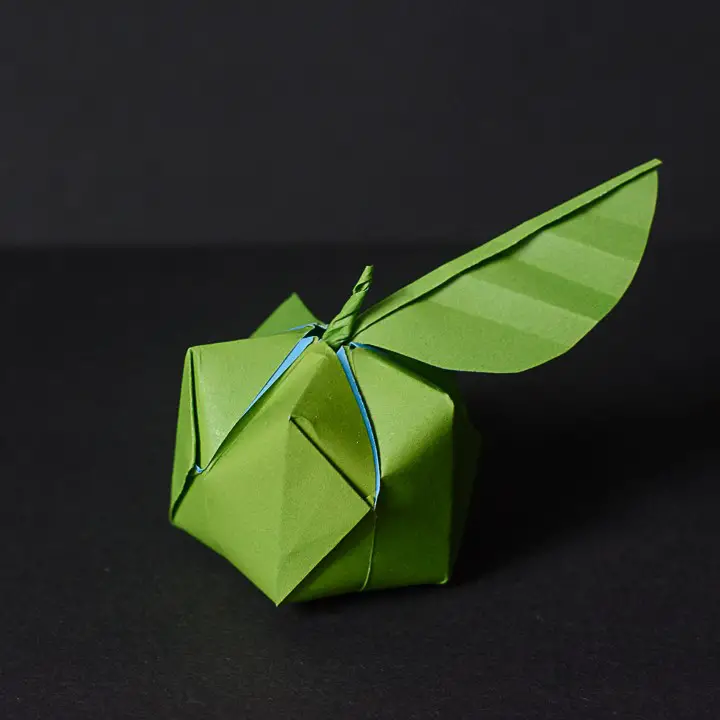 It was also Apple Tree Day and as you will see I love to get ideas from fun holidays like this. The paper I used is from Tuttle Publishing, the rainbow paper pack.
Day 7 of 365 Carambola Flowers designed by Carmen Sprung and folded by me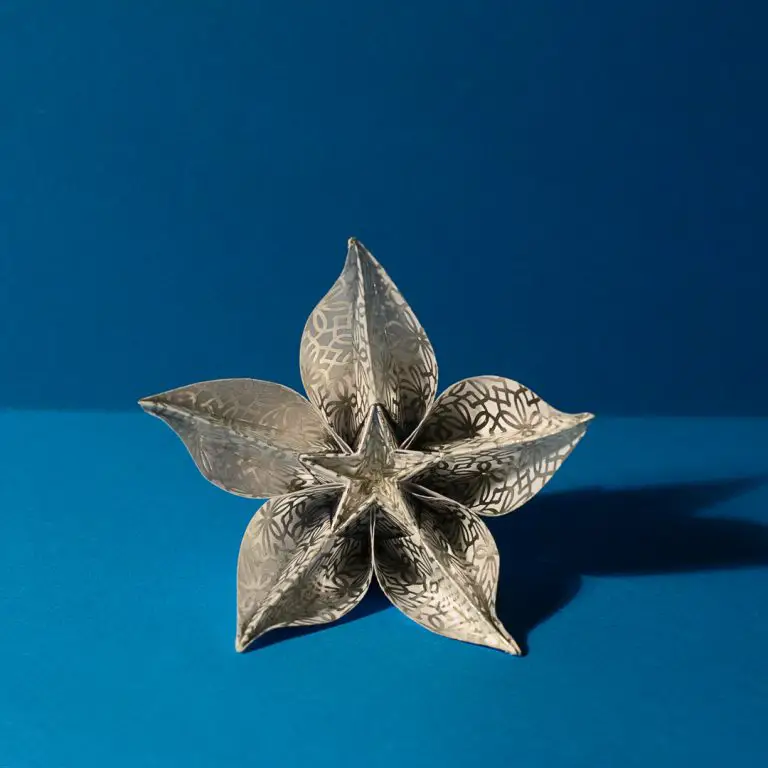 The paper I use is from a Crelando 3d Star set. This one was indeed an origami challenge. I first choose the wrong paper, and the paper broke and the shape was not good at all. I learned from my mistake and for the second attempt I choose a better paper that turned out great.
Day 8 of 365 Origami Dog Designed by Edwin Corrie and folded by me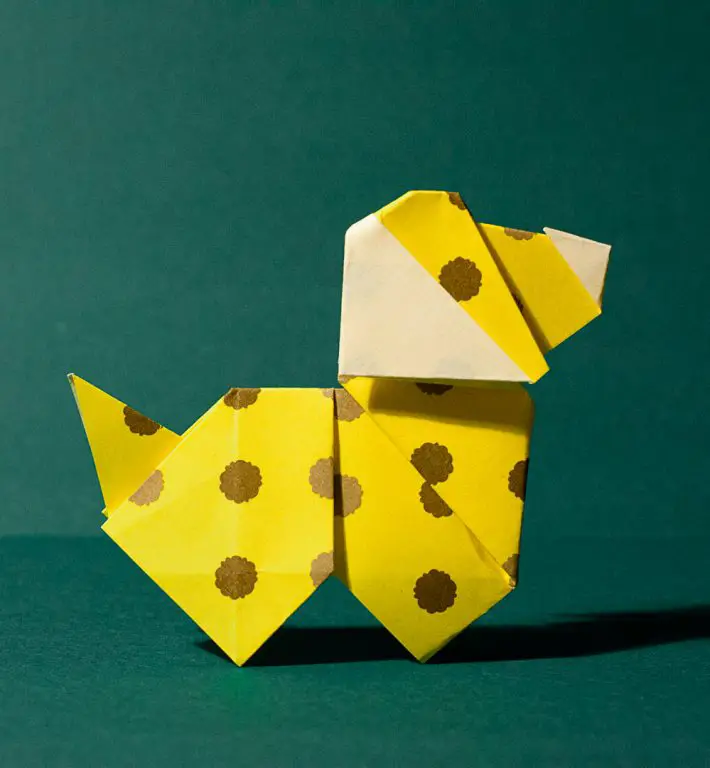 The paper I used is Alex Toys craft origami paper. The dinosaur set.
Day 9 of 365 Japanese Brocade Designed by Minako Ishibashi and folded by me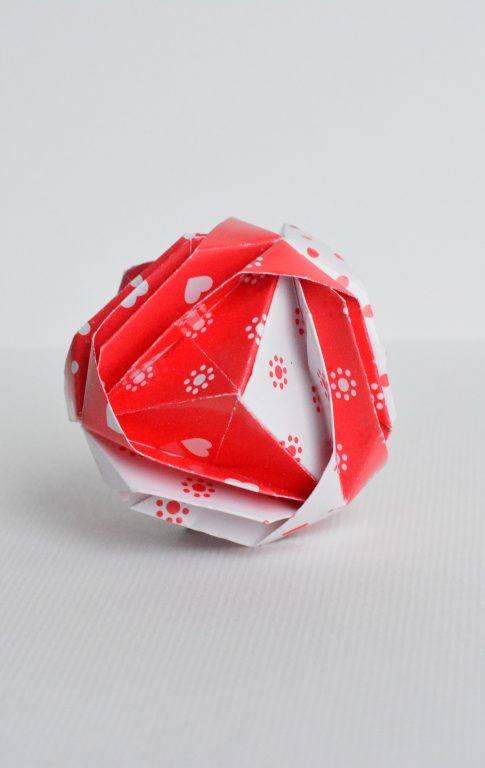 The paper I used from a set I found at DM store.
Day 10 of 365 Origami Mouse designed by Paper Kawaii and folded by me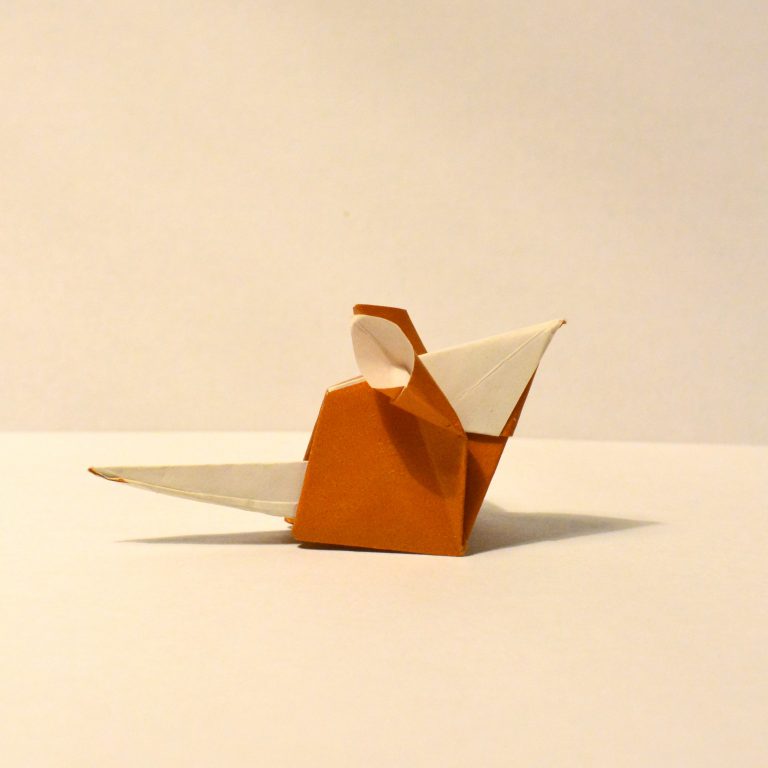 This became one of my favorite mouse design I ever folded, and maybe even from what I saw. I love how simple, yet so suggestive this one is. and those years, look at them, so cute.
Day 11 of 365 Origami Lotus folded by me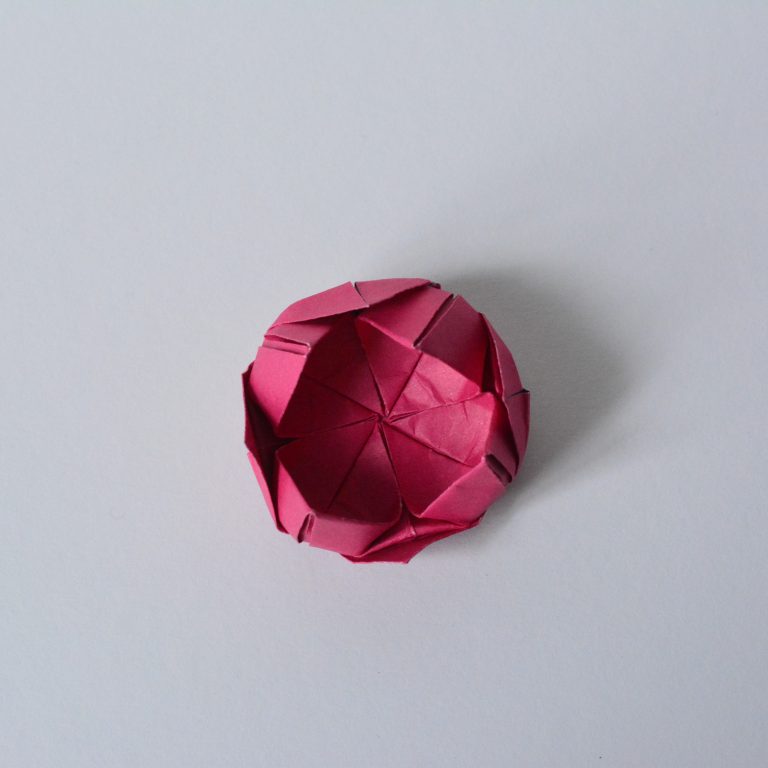 A traditional model, yet a powerful one. I always enjoy folding it. It's easy and looks great.
Day 12 of 365 Action Origami Monkey with Cymbals designed by Yoshihisa Kimura and folded by me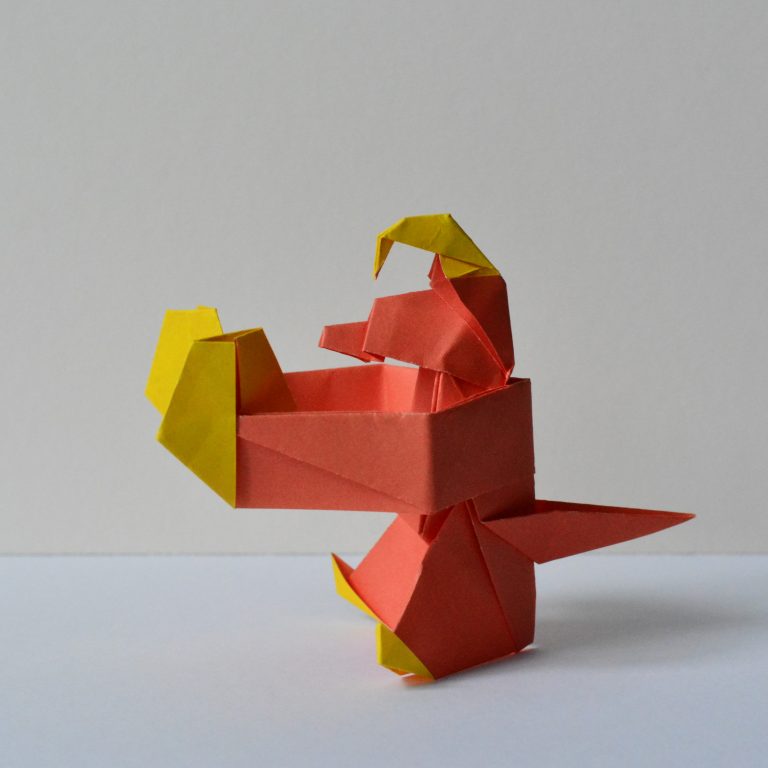 This is an action model, so if you pull the tail the monkey will play with his cymbals and make an imaginary sound. It's a great model for kids, as they can play with it afterwards.
Day 13 of 365 Baby Duck Designed by Hoàng Tiến Quyết and folded by me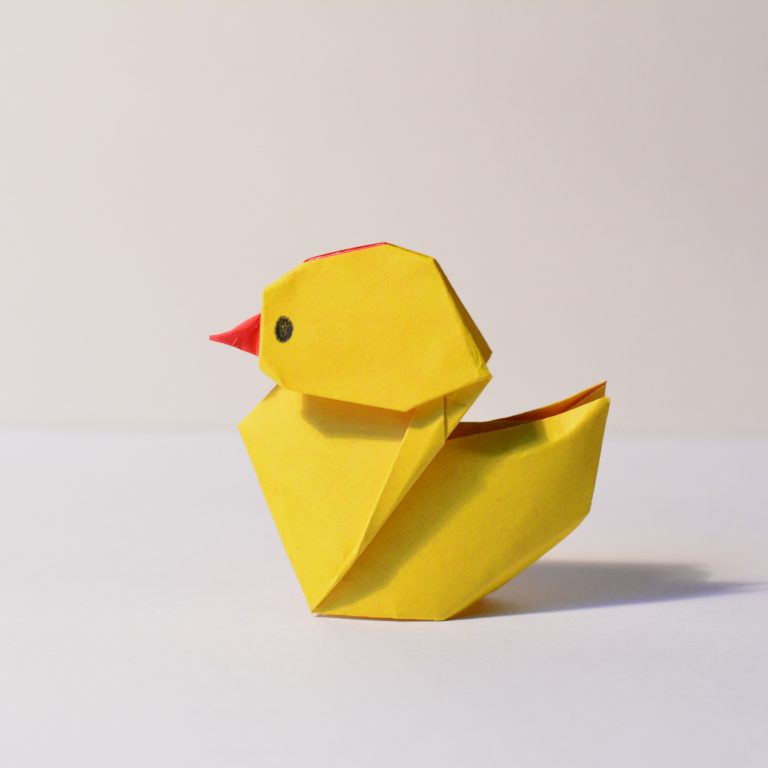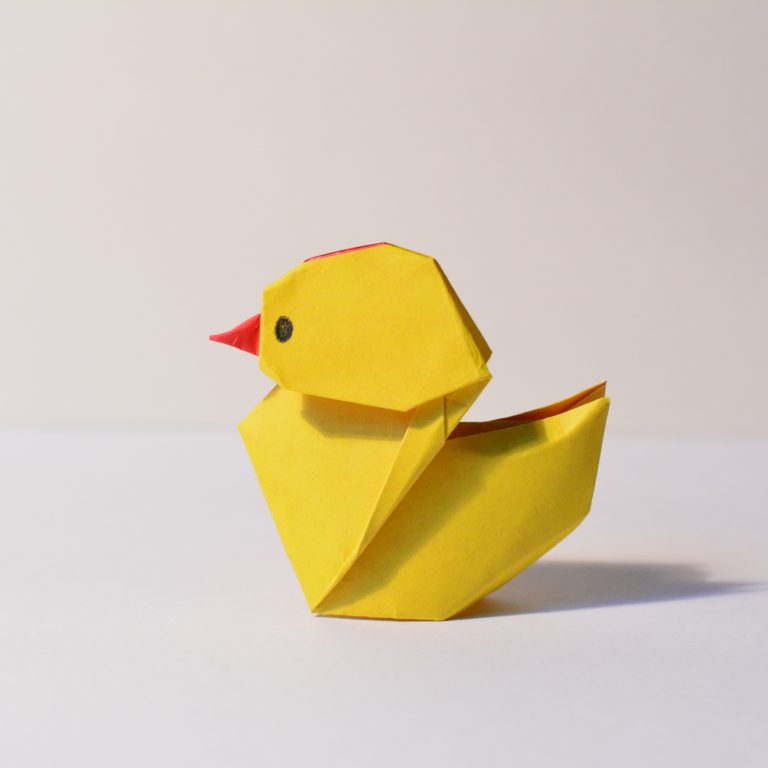 It was also Rubber Duckie Day so I had to fold a duck. I love the way this one looks.⠀
Day 14 of 365 A Simple Kite to Celebrate Kite Day.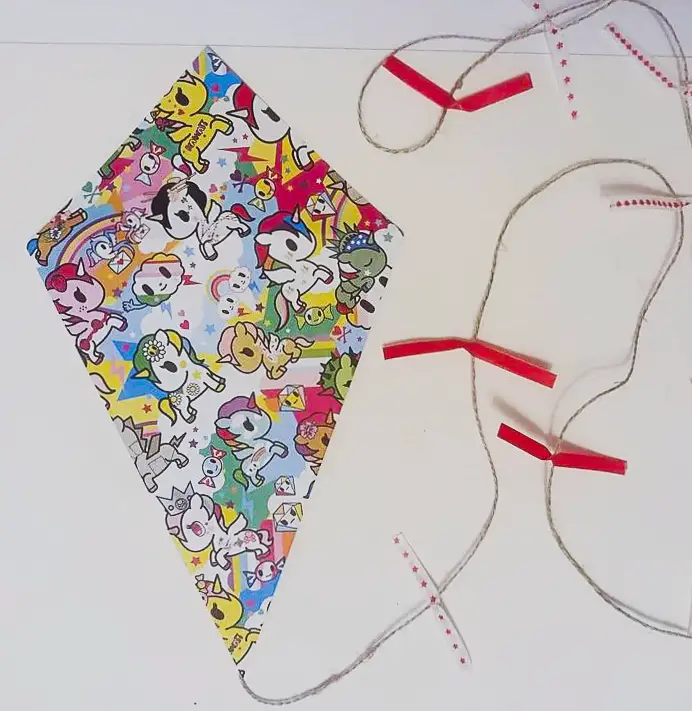 Day 15 of 365 Columbus cubes designed by David Mitchell and folded by me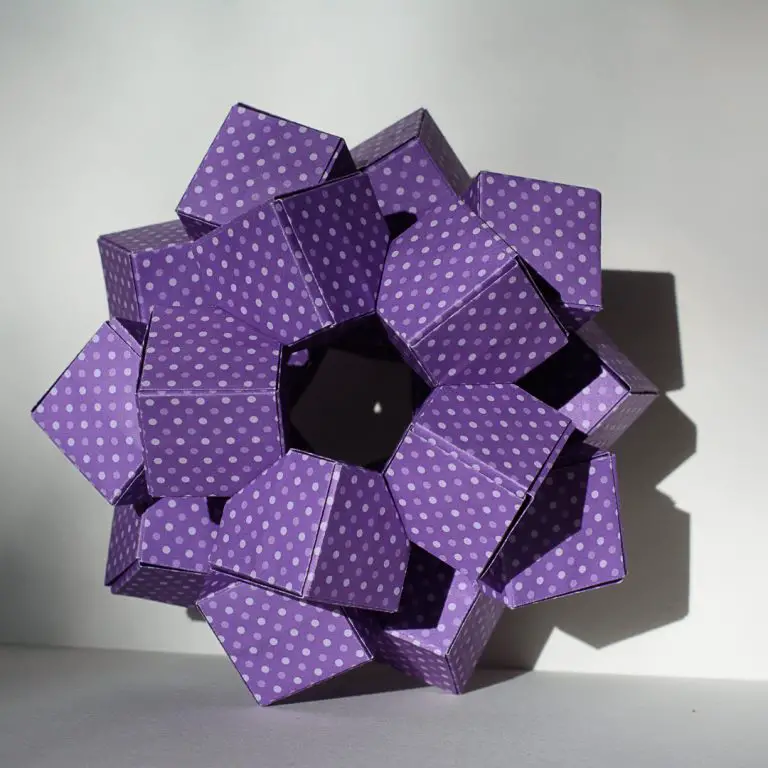 There are 20 cubes in total, and some cubes are with 2 "inside" corners and some with 3. I did not glue the modules so I could just make the corners on the go where I saw they have to be. The cubes themselves are glued one to another.
I started with a base of 5 and then continuing adding the cubes so there will always be 5 in a circle no matter how you look at it. For the next 5 I had 4 normal ones and 1 with two corners inside. And so on.
Day 16 of 365 Origami Dragon designed by Jo Nakashima and folded by me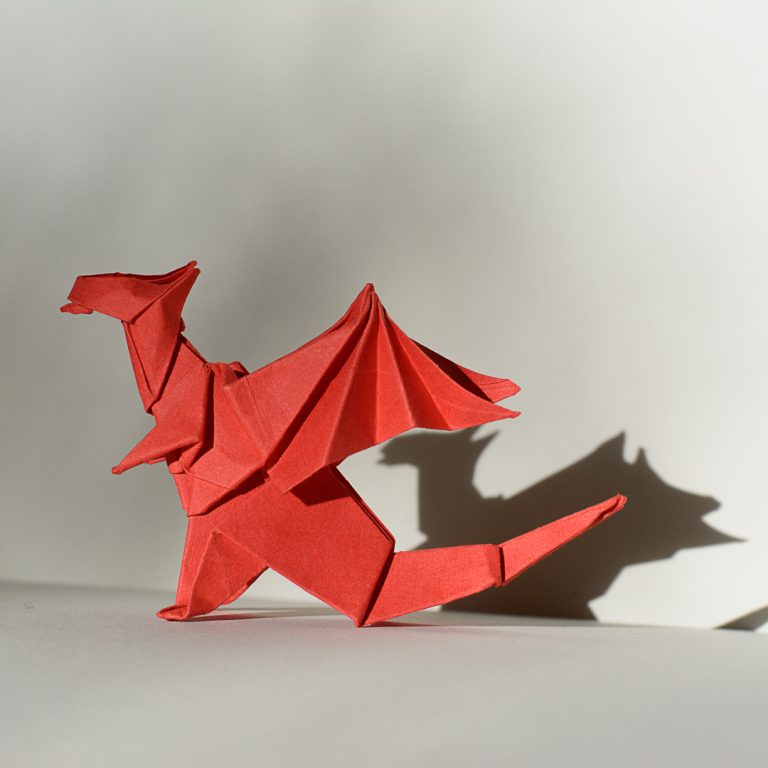 It was also Appreciate A Dragon Day so it was a great occasion to fold one. This model is not so complicated, and has a lot of details in it. Jo Nakashima makes some amazing video tutorials so it will make the folding as easy as possible. The end result is a great one, and the shadow look really good as well.
Day 17 of 365 Magic Star designed by Robert Neale and folded by me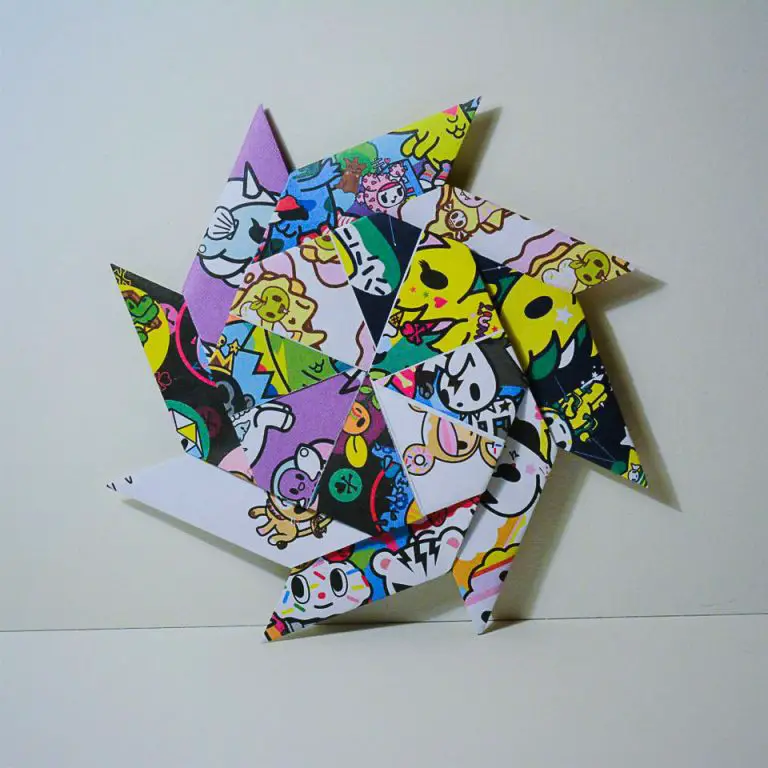 I so sorry about the light in this photo. I love the paper and the origami model, but I feel like I did not make it justice because of the photo.
Day 18 of 365 Origami Winnie the Pooh design by Jenny W. Chan and folded by me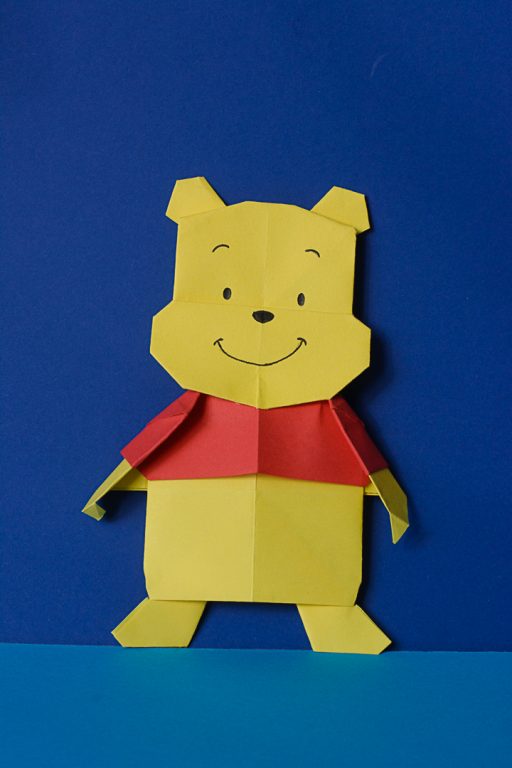 It also was Winnie the Pooh Day.
Day 19 of 365 Origami Pig and Candy Box designed by Leyla Torres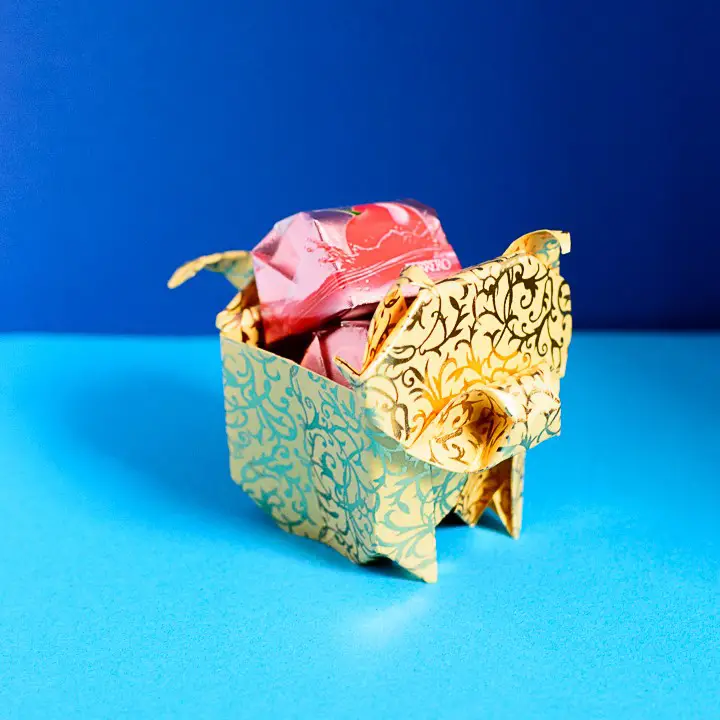 This pig was so much fun to fold. And it looks so nice next to my cat candy box designed by the same artist.⠀
Day 20 of 365 Origami Penguin designed by John Montroll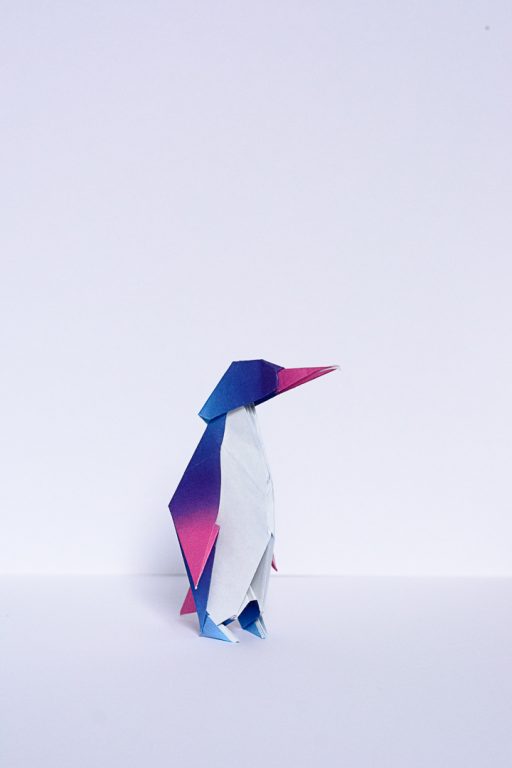 It was also Penguin Awareness Day.
Day 21 of 365 Origami Squirrel designed by Oriol Esteve and folded by me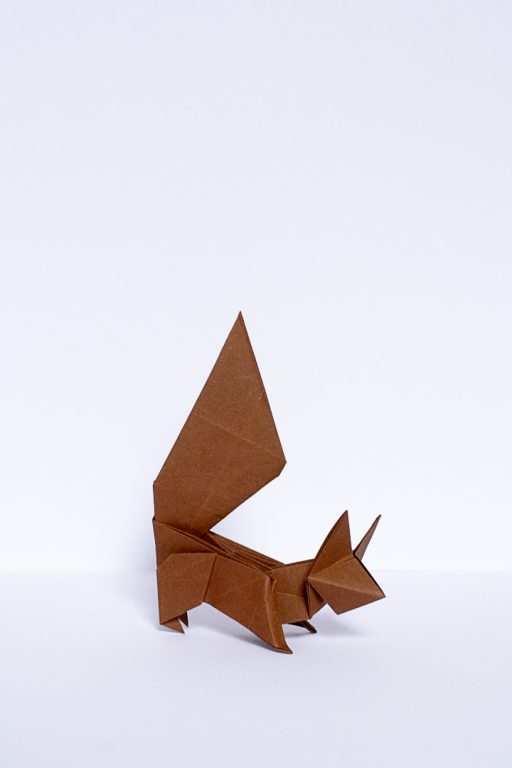 It was a must to fold a squirrel for Squirrel Appreciation Day. The tutorial I followed was made by Jo Nakashima 
Day 22 of 365 Origami Money Cat v2 designed by Jo Nakashima and folded by me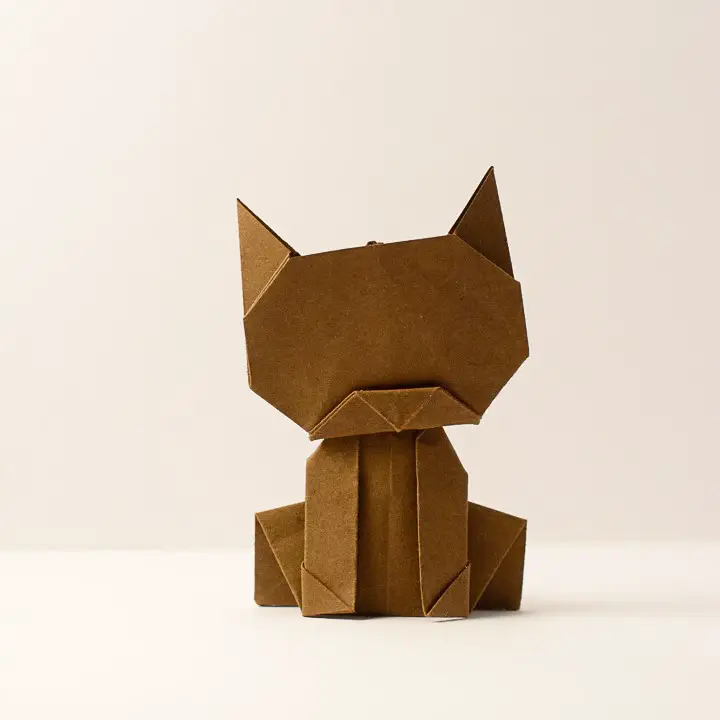 Day 23 of 365 I will call it Origami quilt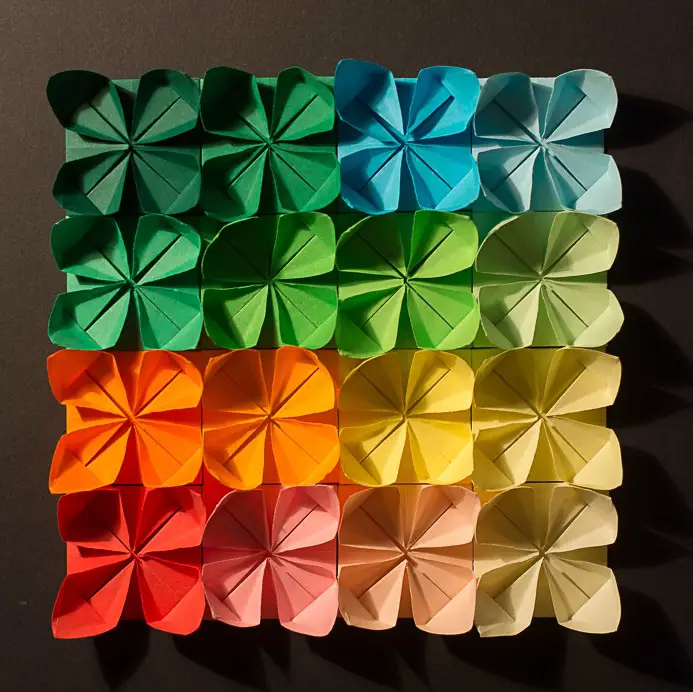 I saw this on Pinterest and I knew I want to do it as well. I don't know how the models are called or by who are invented. They are the base for some models.
Day 24 of 365 Origami Bat-winged Heart Designed by Riki Saito and folded by me
Day 25 of 365 Devil Fish Designed by Yuri Shumakov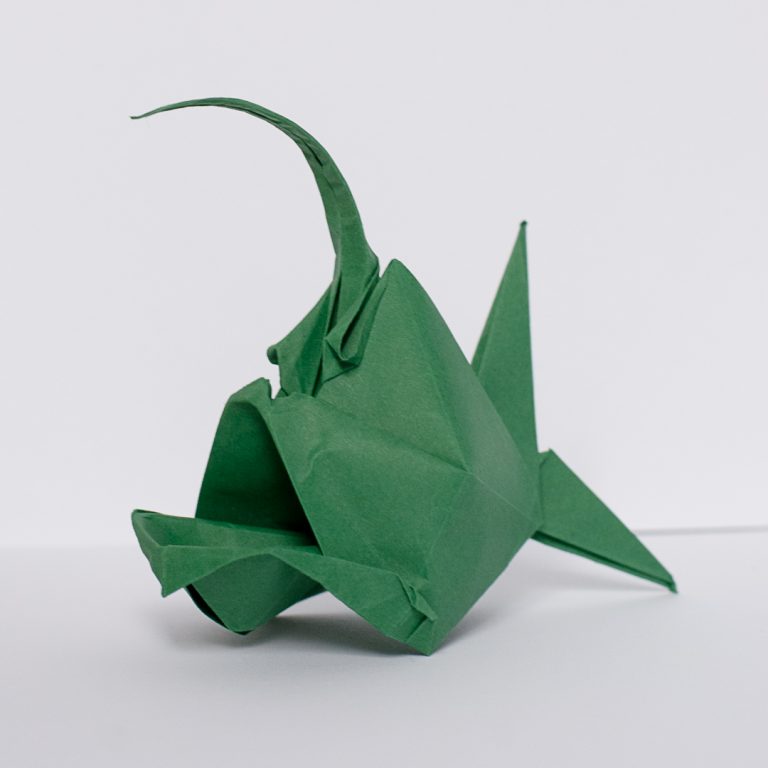 This fish it was a bit harder that I expected, but I love the shape it got. The paper did got a bit crumbly in some places but I think it looks good. I'm just glad I followed the paper size and did not go with my regular 15 by 15 cm.⠀
You can find the diagram in  Oriland Origami Sailing
Day 26 of 365 Origami Kangaroo Designed by Jo Nakashima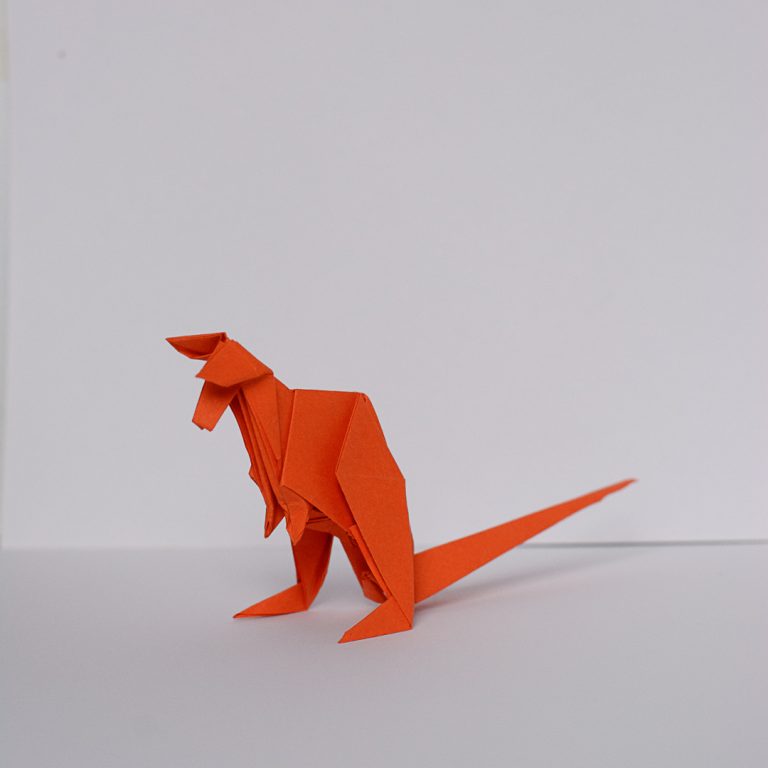 For Australia day I knew I would like to fold a kangaroo or a koala. 
Day 27 of 365 Origami Horse Designed by Leyla Torres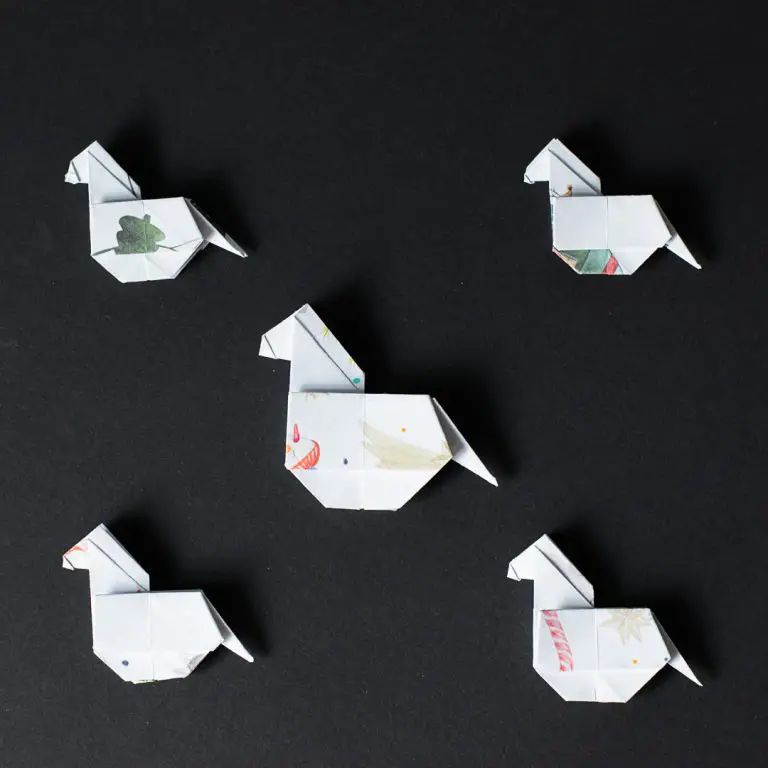 I just love how cute those horses are. The paper I chose is not making justice to the model. Nevertheless I love how it turned out. You can made origami mobile or carousel with them.⠀
Day 28 of 365 Orange Clownfish Designed by Katrin Shumakov and folded by me⠀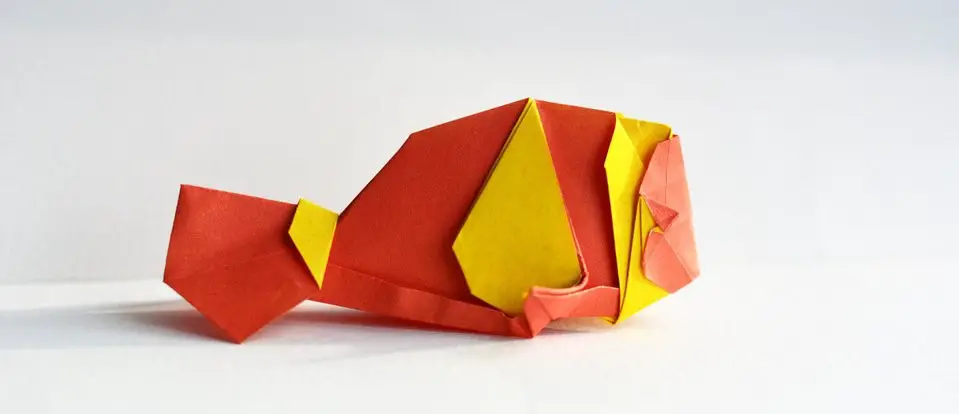 Day 29 of 365 Goldfish Designed by Katrin Shumakov and folded by me⠀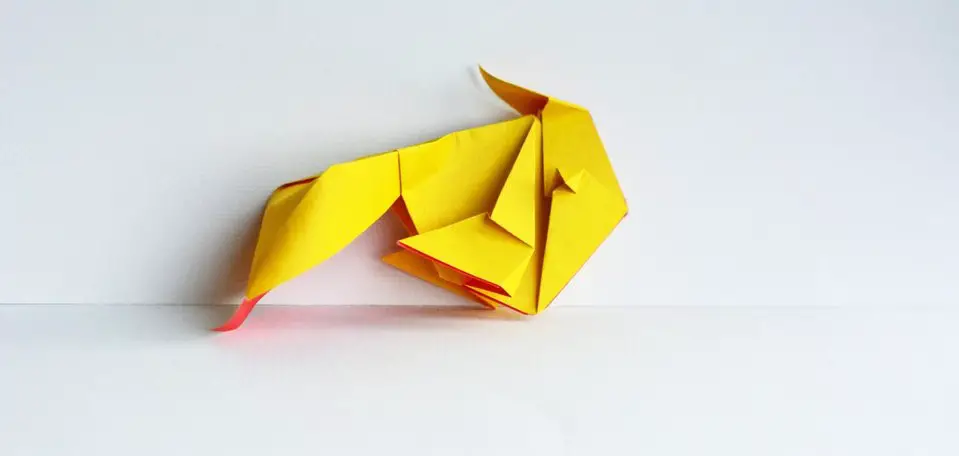 Day 30 of 365 Simple Sailing Boat Designed by Katrin and Yuri Shumakov and folded by me⠀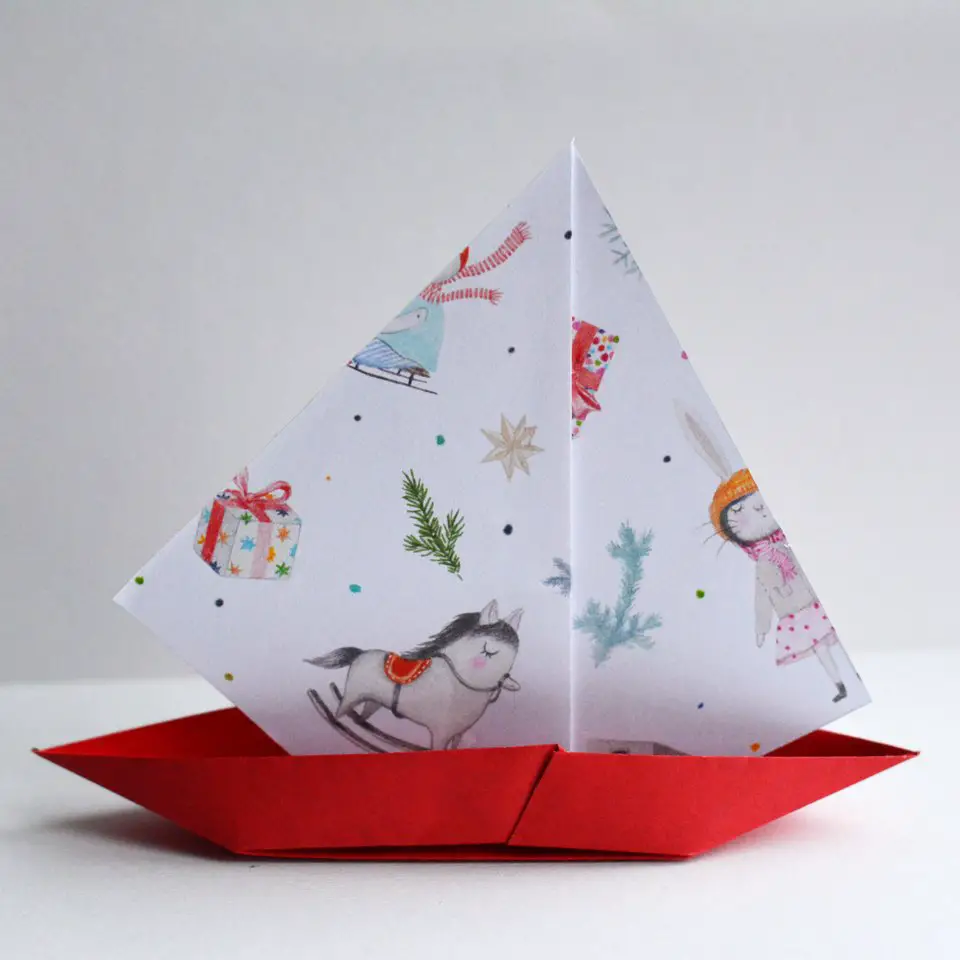 Day 31 of 365 Origami Butterfly Ball Designed by Kenneth Kawamura made from the tutorial by Jo Nakashima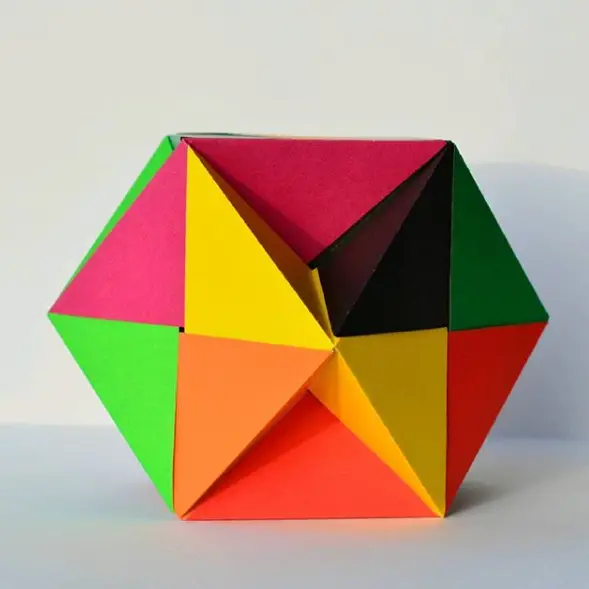 So that's it. My fist month of 365 day origami challenge it's done.
And this is it. Most of the paper that I used and will be using are from Crelando sets (bought from LIDL), Tokidoki origami paper, Rainbow Colors paper by Tuttle Publishing,  Alex Brands origami paper , and some color printer paper and also some paper that I don't remember the brand.
I still have a long way to go in order to finish this challenge, but I think I had a really good start. And I had a lot of fun folding the models for the origami challenge.