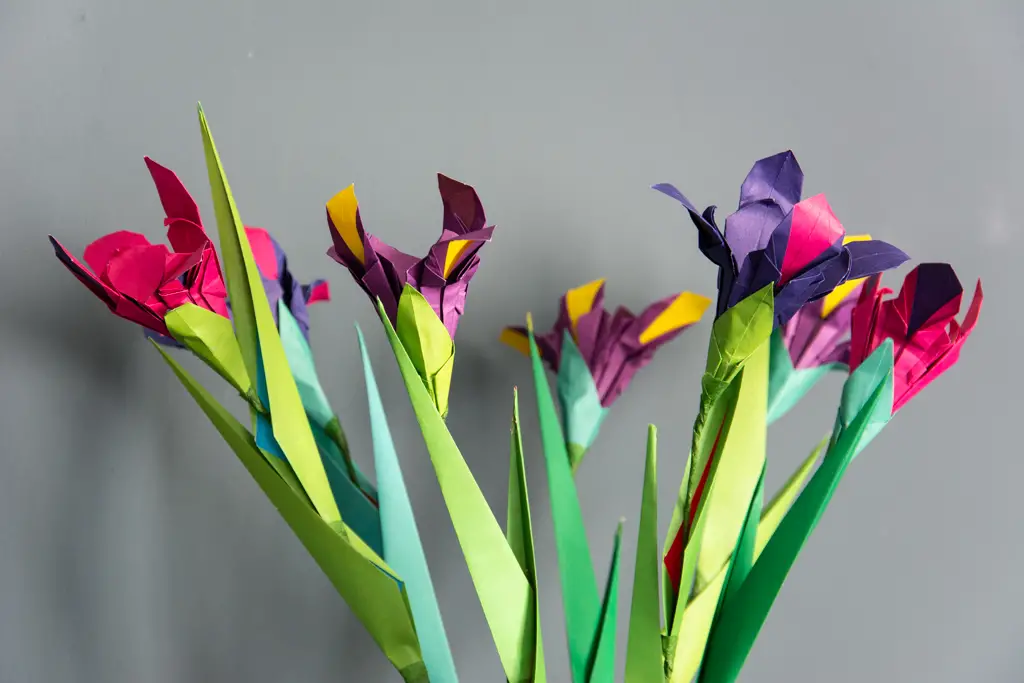 I found this beautiful Origami Iris Flowers model while scrolling on my Pinterest. It's my favorite place to find inspiration and new models to fold. This one was kinda was like love at first sight, and when I saw that I have the diagram for the model as well, I knew I have to try it and make some of myself. Especially that I still had a few more green paper left from when I made my Christmas wreath.
The name of the model is Dutch Iris and is designed by B. Domangue. 
He has diagram for the flower and for the spathe, but not for the leaves as well. I saw later that he does have some leaves diagrams on his site but I did not follow any diagram when I made the leaves.
The flower is way harder to make than the first impression I had of it. I needed 3 or so tries to get the right proportion (that's the step 9 and 10 that shape the dimension of the flower when it's opened).
I have to admit that I really love the photo he has on his site of this model.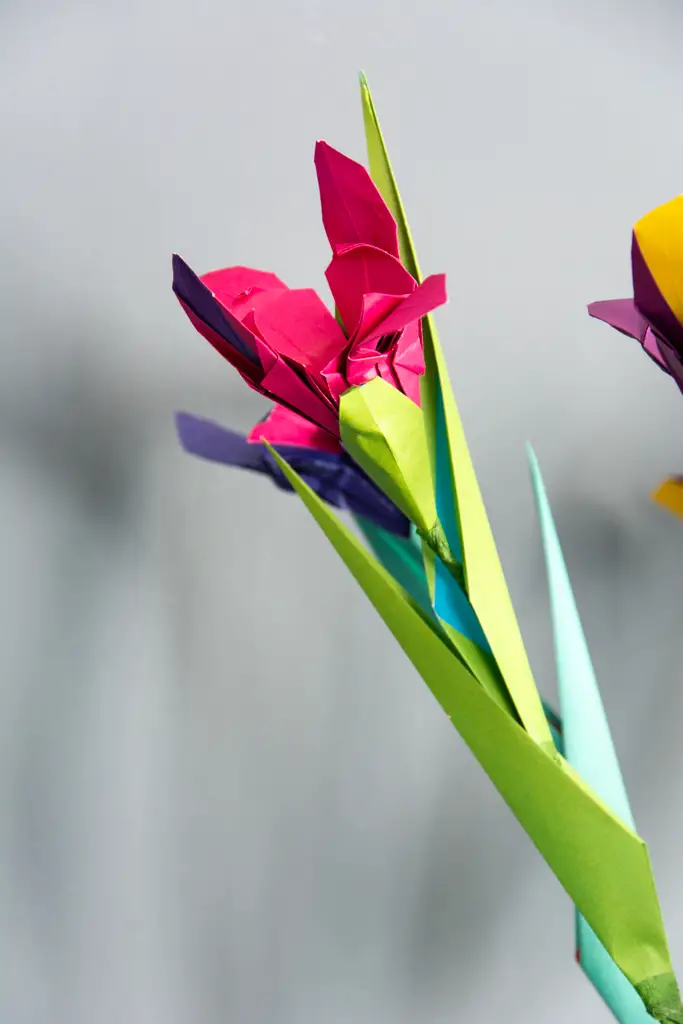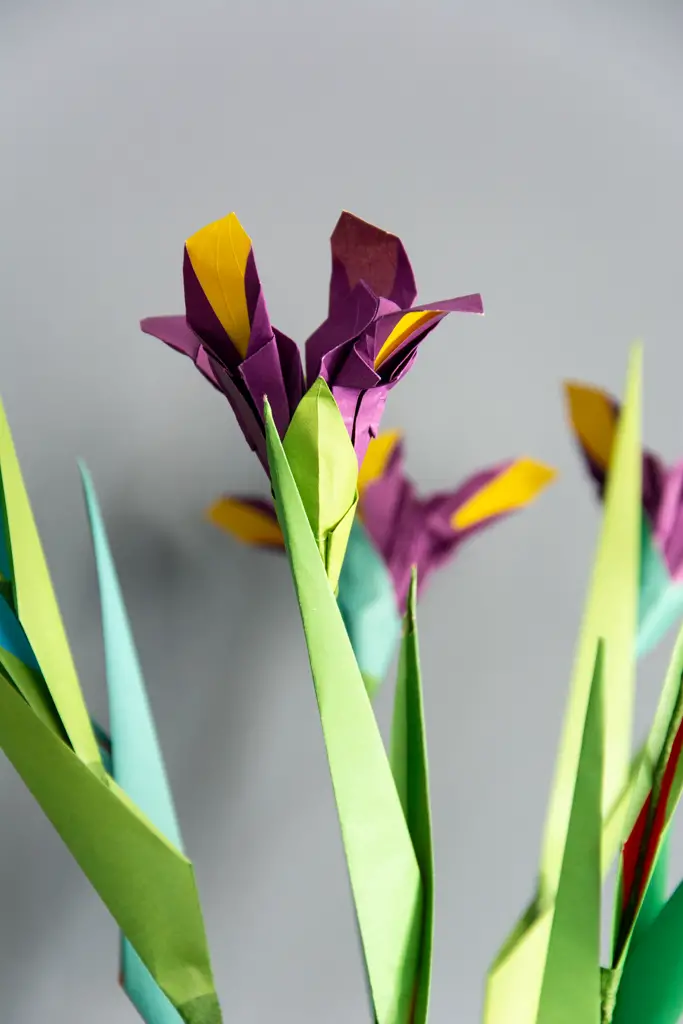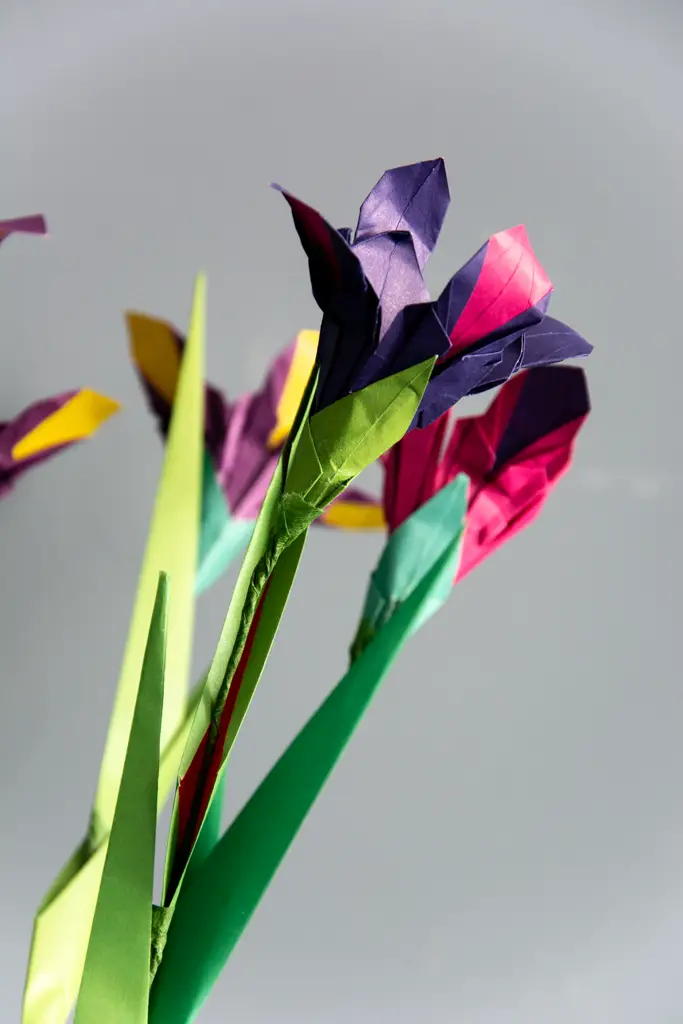 Decorate Your Home With Vibrant Origami Iris Flowers
After you make a few of them they become very easy to fold and you can get lost in making them.
To make an entire flower I used one flower, one spathe and two leaves.
I used Vinyl glue to glue the flower and the spathe together. I also put a bit of glue on the piece of wire, just at the top, the part that will stay inside the flower. Then I took some flower tape and use it to secure the flower and the wire together. I used the same flower tape to secure the leaves as well.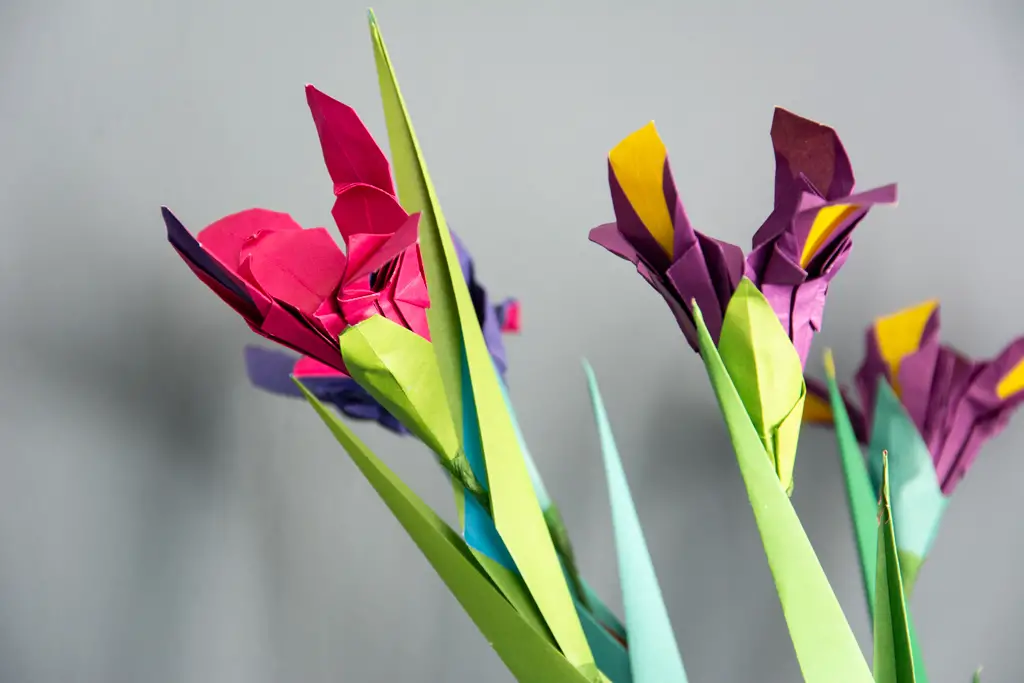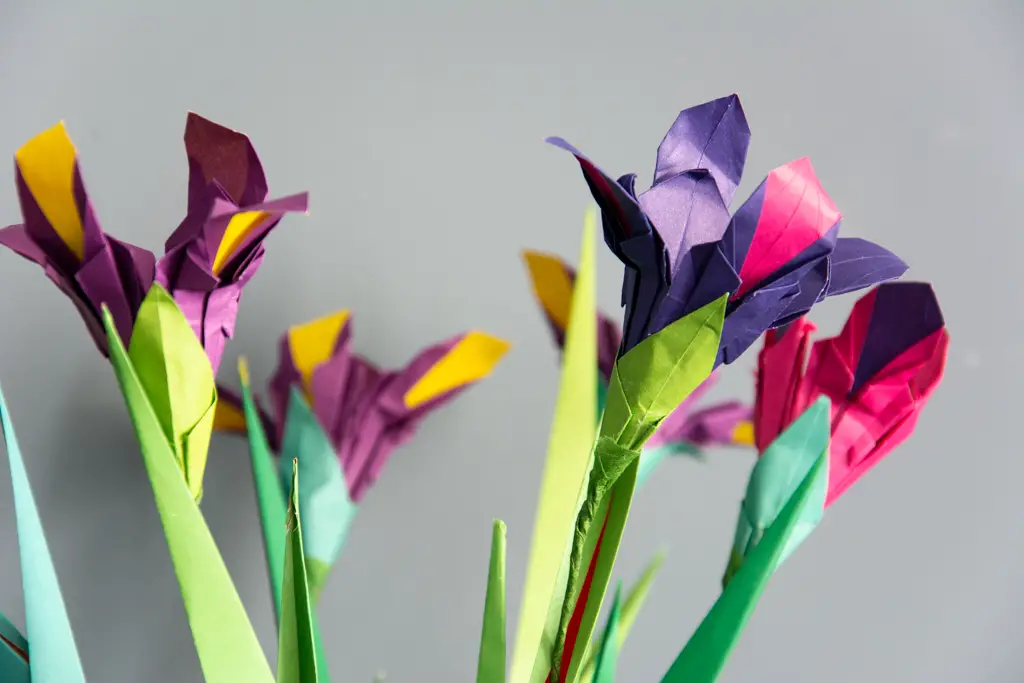 If you want to find out more about the paper that I used you can check out my paper review here.
Do you like this Origami Iris Flower model? Will you fold it? 
I would love to see the photos if you do. You can share the link to them in the comments if you want.