Easter is not that far away, and even if right now we live a world full of uncertainties, I still would love to make a beautiful table setting, even if it's going to be just me and my husband.
We are not sure how much the quarantine and the spread of the virus will last, but in today's age you can still enjoy your time with the rest of your family digitally. 
Beautiful Origami Easter Models Perfect for Your Table Setting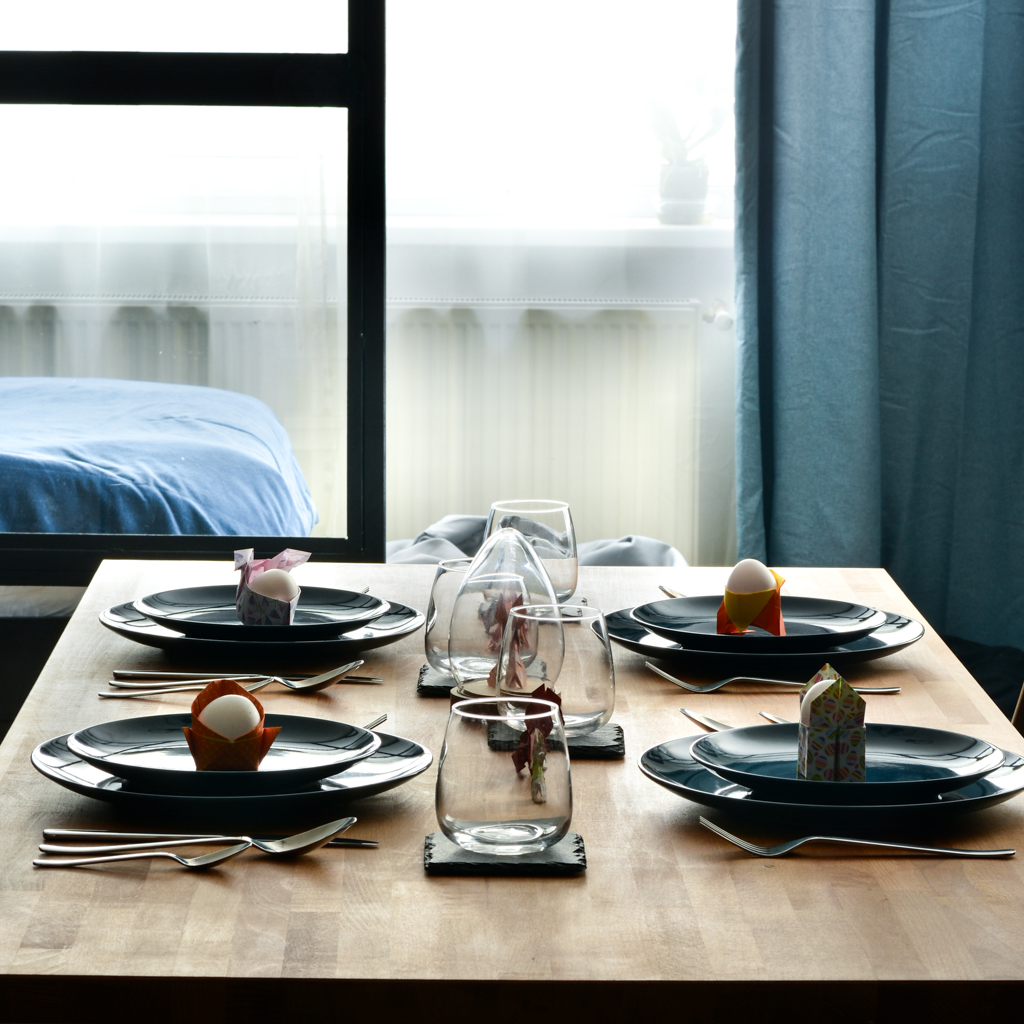 When I think about Easter I think about rabbits, colorful eggs, chickens, flowers and spring.
I wanted to make some hens and some flowers as well, and I think I will still make them and put them in a different article, as for now we are focusing on egg holders.
In my country, but I think this happens in some other countries as well, we have a tradition of Easter egg pocking. So I think having your egg in front of you in a beautiful holder it's a nice accent for your table.
I made 5 models, they are not very hard to make and I will link to the tutorials as always if you want to make them yourself.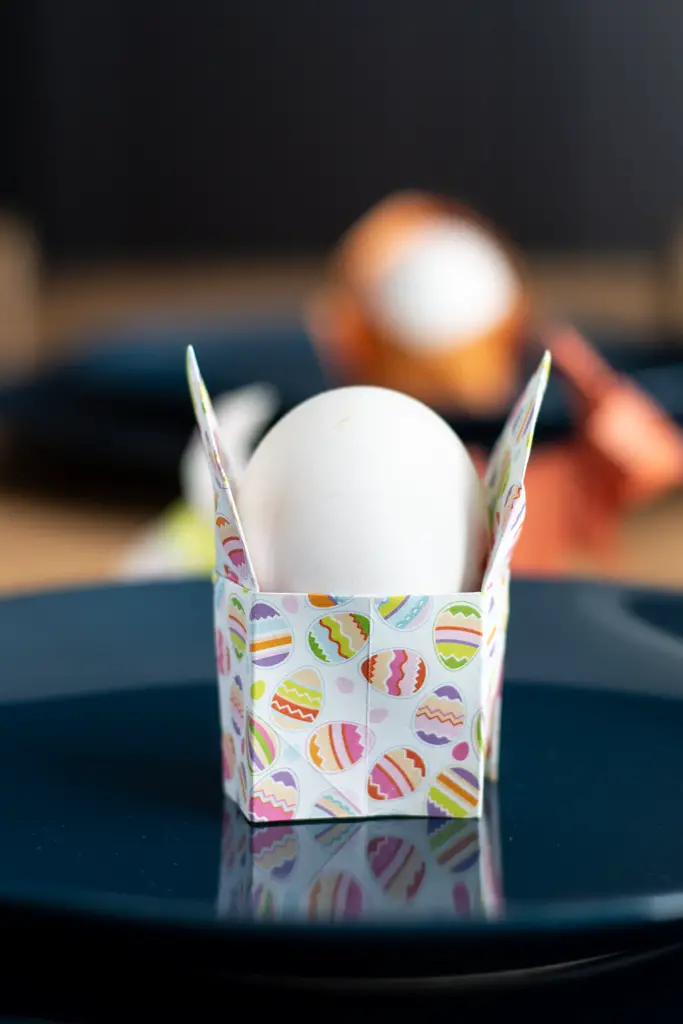 I don't know who the designer for this model is, or if it's a traditional model. 
If any of you know, please let me know in the comments so I could complete the information and give credits.
The tutorial is made by Kristina from kdesignpapier.blogspot.com.
This is a beautiful model that stands on it's on and it can also be flatten when you need to store it. 
What I really love about this model it's the beak. It's so cute and full of expression.
A regular egg fits just perfect on it. 
If you want to find out more about the paper that I used for this model you can check out my review article here.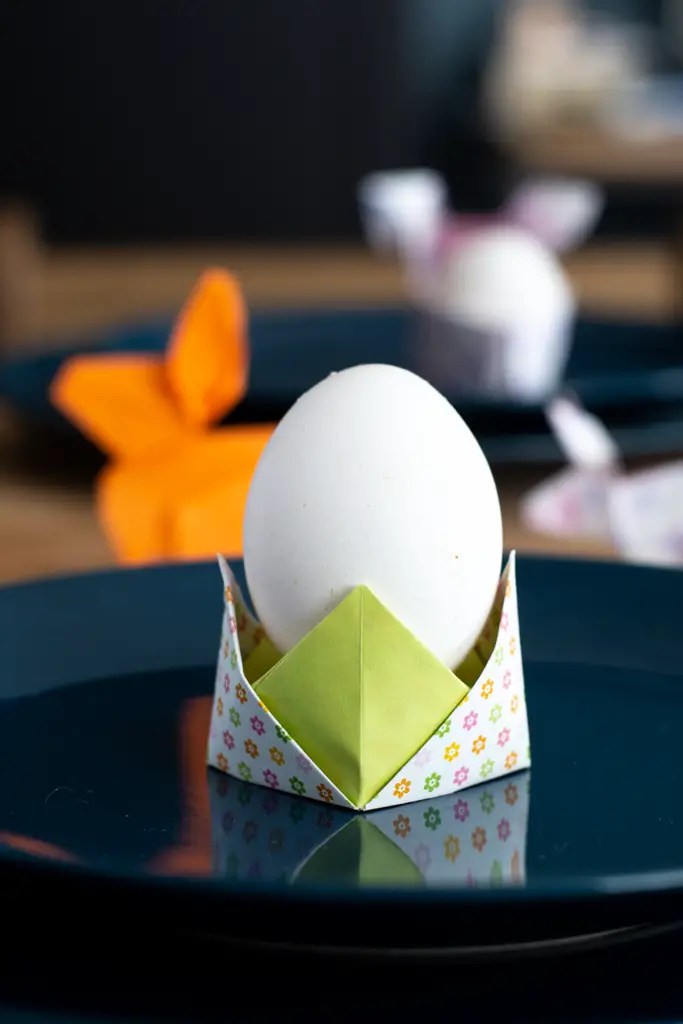 When I folded this model the tutorial was still available on Martha Stewart site, but today it's no longer there, so I found a different site that made a tutorial for it.
I'm a bit sad that I can't sent people to her site, she being the designer, but what can you do?
For this model it's best if you have a double sided paper, as you can see in the photo.
This is my favorite egg holder of the 5 that I made. I like how simple and suggestive it is.
I folded this model quite a lot . It's simple and fun looking. The paper also make it look a bit more glamorous. 
I love the ears the most. So cute.
It's best to use a double sided paper as the ears are a different color.
Easter Origami Centerpiece
Who doesn't like a beautiful centerpiece? And a Origami Easter centerpiece can be a easy and simple one to make.
I have four beautiful rabbits that are on walking towards the center of the table. And there is one that is right in the center. 
The paper size that I chose resulted in a pretty small rabbit. He is about 5.5 cm tall.
You can chose and dimension for a square piece of paper as the tutorial will teach you how to get to the proper proportion.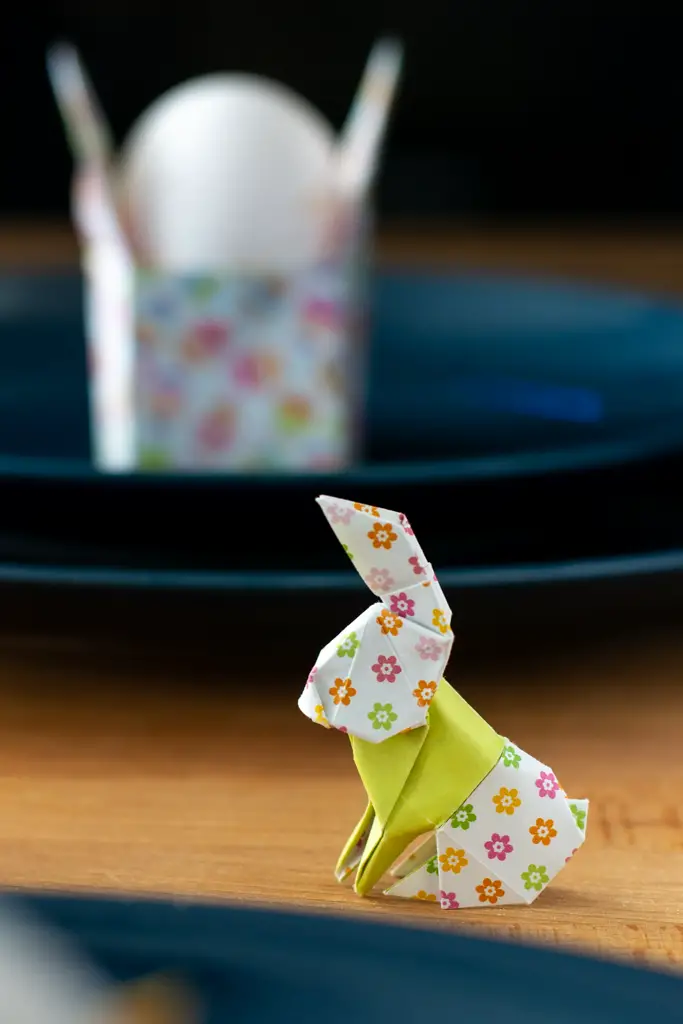 This cute bunny it's about 7 cm tall. It's one of my favorites.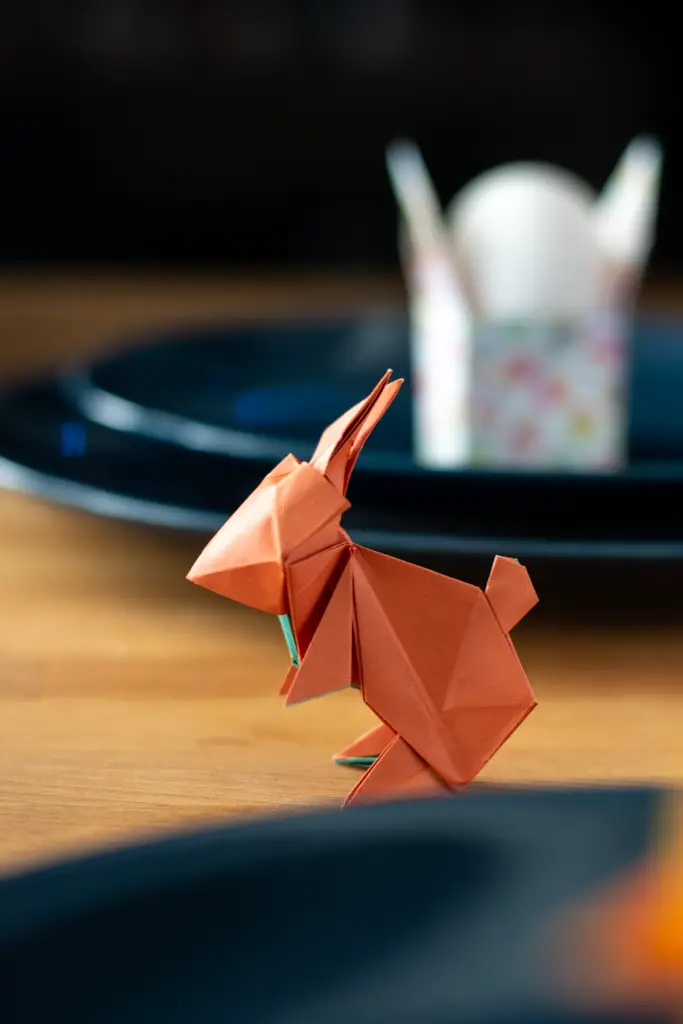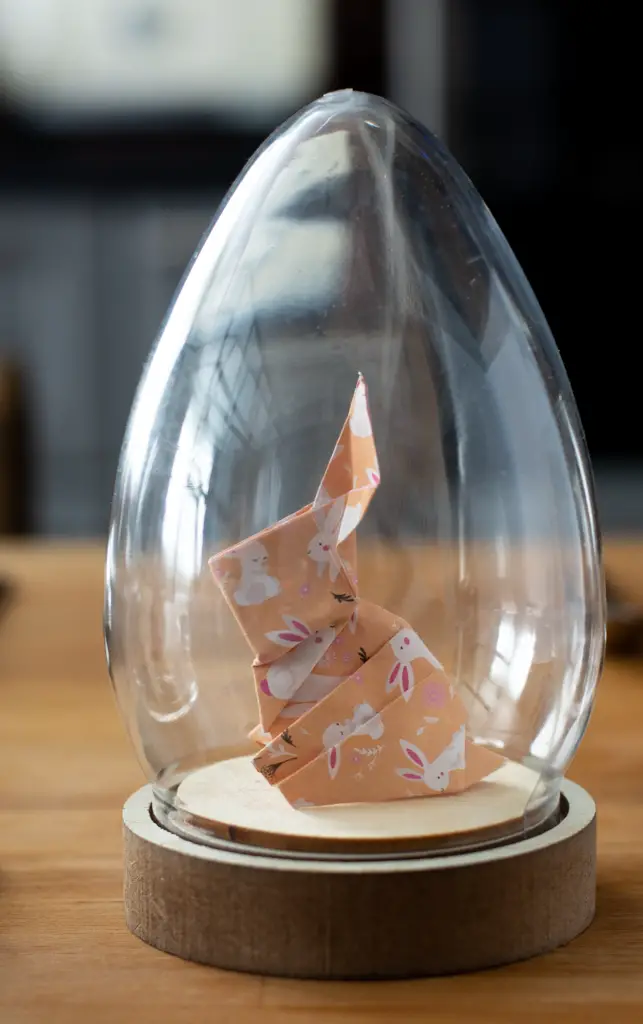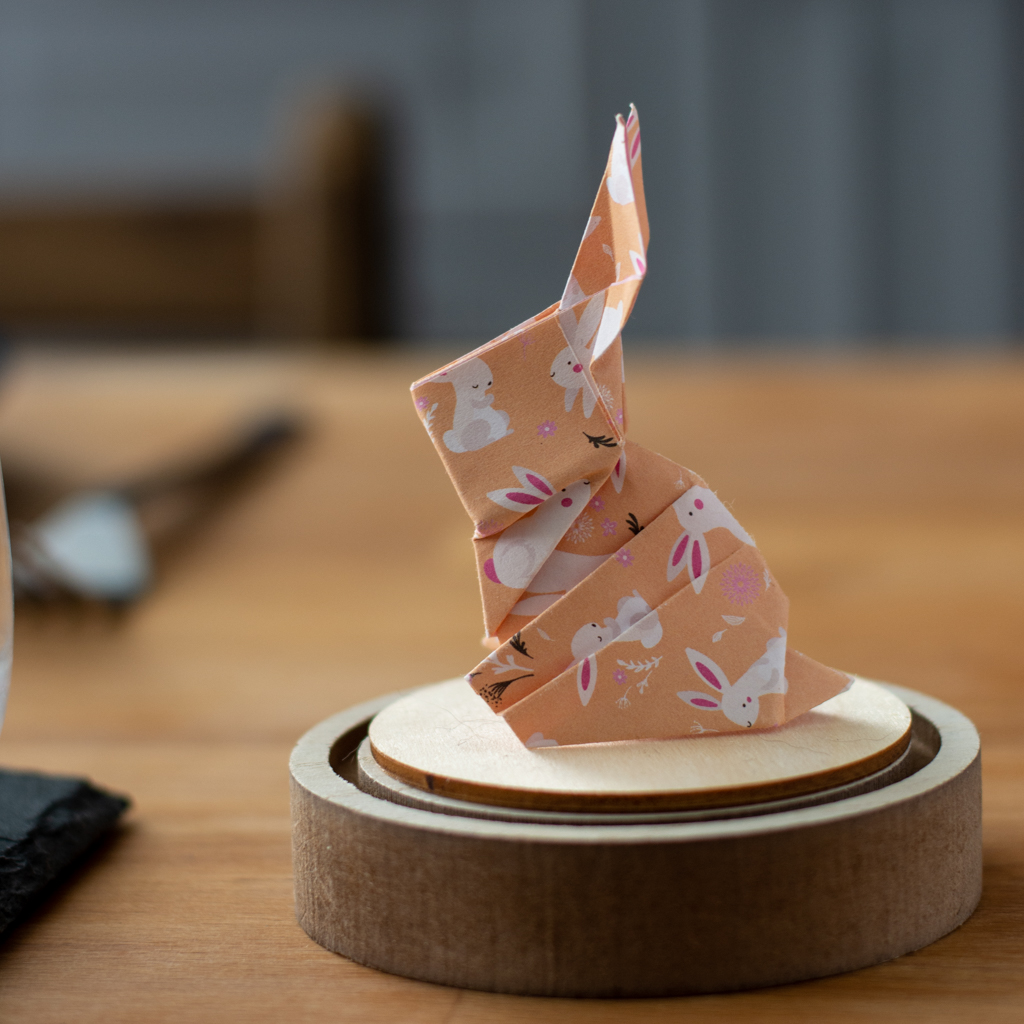 This is my favorite bunny of the five that I folded. It's about 7 cm tall. 
The bunny paper on a bunny it's just so funny. 
He is the center of the centerpiece.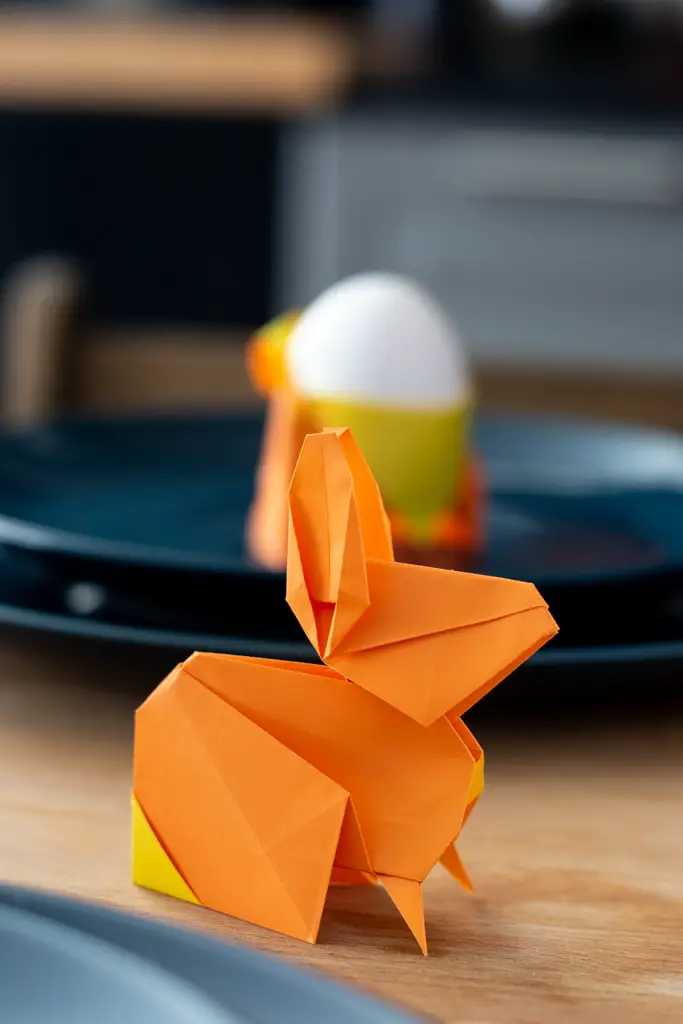 This is the biggest bunny of them all. It's about 8 cm tall.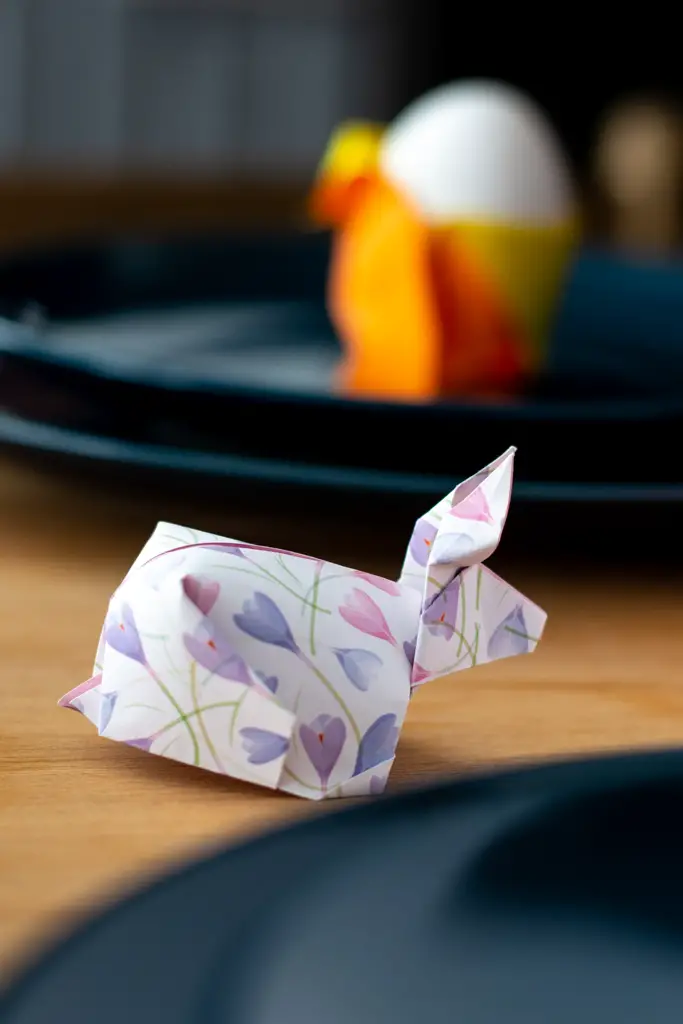 This is about 6 cm tall and 5 cm wide.
So this is it. Those are the origami Easter models that I chose for my table setting.
I wish you all Happy Holidays.
And let me know if you are folding any Easter theme models. I will like to see them.