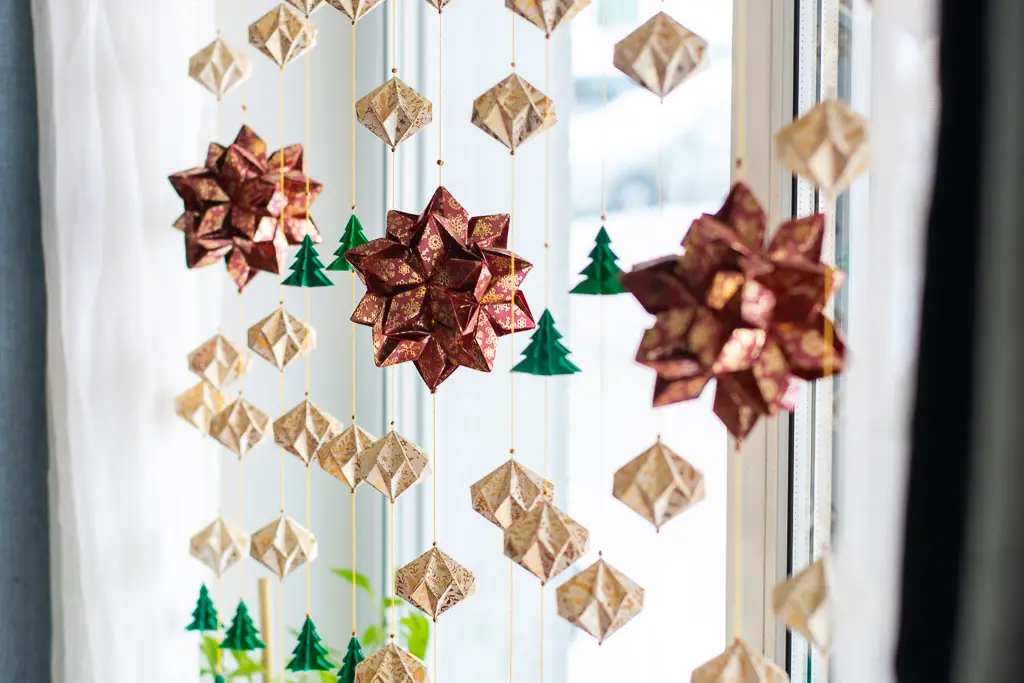 We live in an apartment and we have two big windows, and in 2020 I decorated only one, the wan that is orientated to the street.
In 2021 I used the decorations from before to the other window and made new ones for the one orientated to the street.
So here we go:
Homemade Origami Christmas Decorations For My Windows
I first decided what models I want, and how to arrange them. 
At the beginning I was not sure I will use those models for the window decorations, that's why the models have ribbons on them.
Beside what you see below, I will also add some stars between the elements.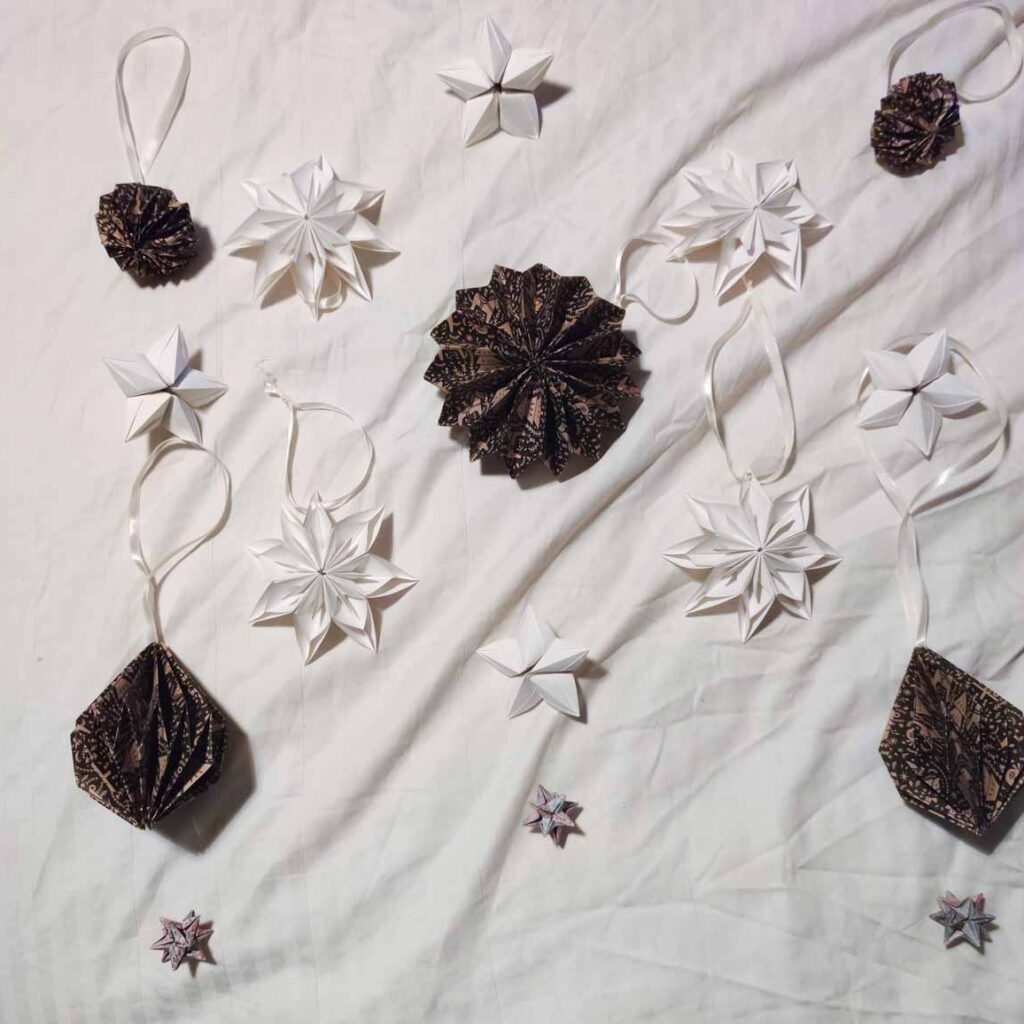 Origami Christmas Garland - Elements
Homemade Origami Christmas Decorations - The Asambly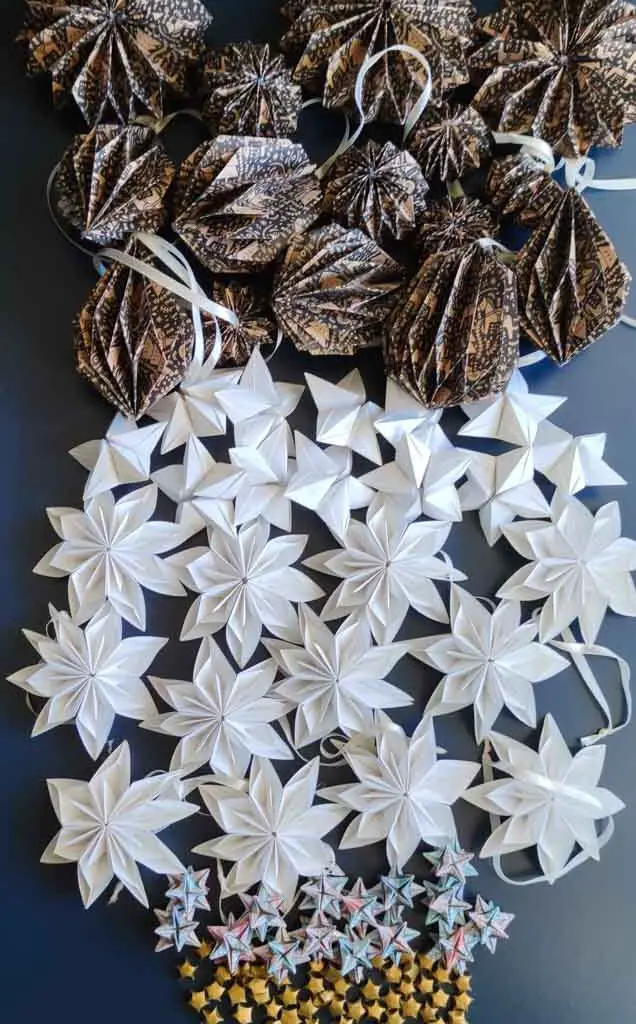 After folding all the models, It's time to hang them in garlands and then hang them in the window.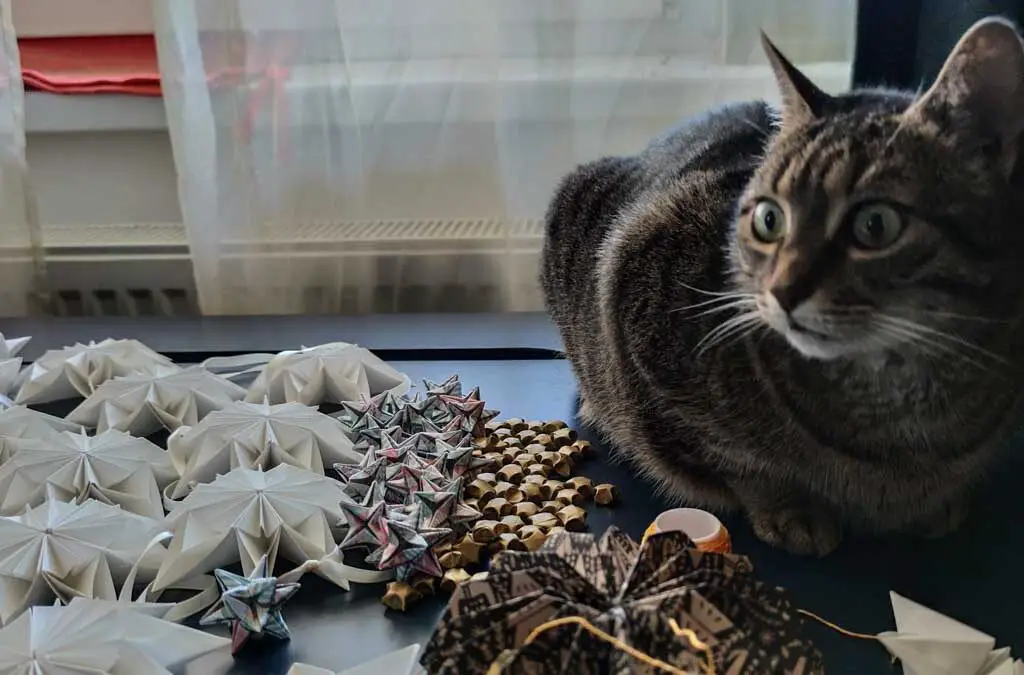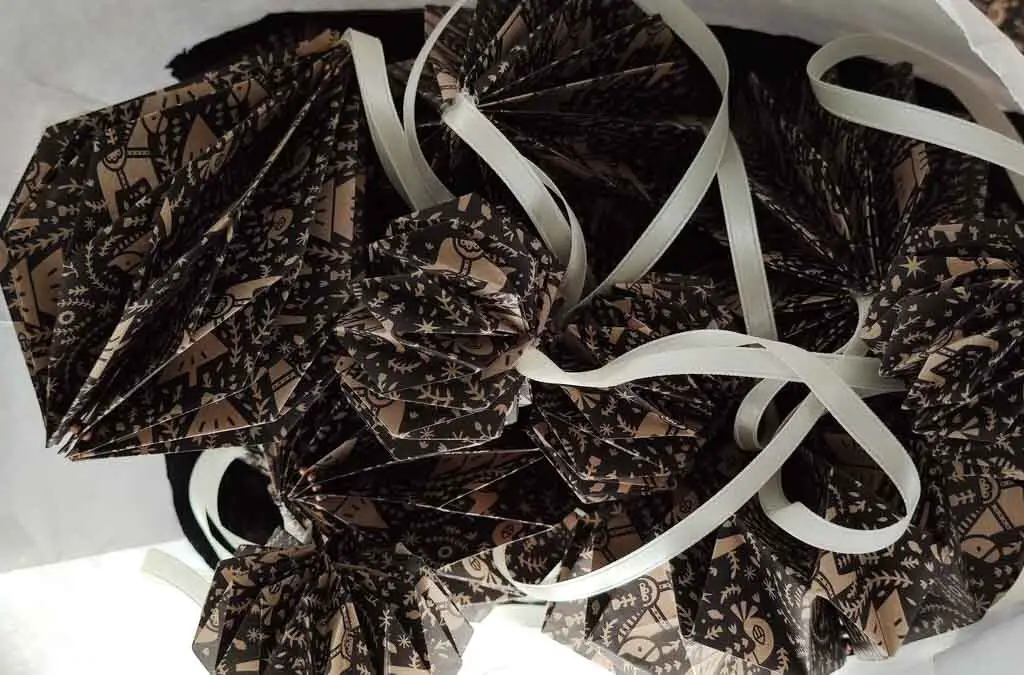 Those models are not that hard to fold. You do have to prepare your paper according to the instructions from Astrid. If you are using a ruler when you are premade the folds, it's easier.
The part where you have to sew/glue the ends together, that's a bit more complicated.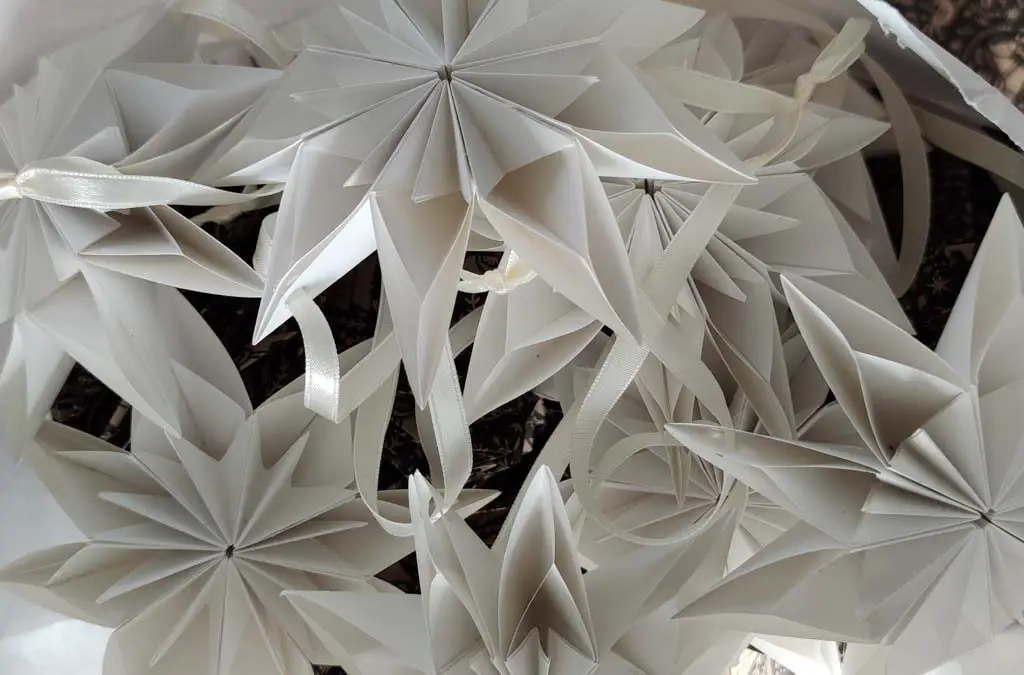 I like to have the models all in the same place, so they are easier to find and use when I need them.
After I added all the "Plissee" I aded the easy flowers on top of them. 
At the end I added the omega stars, but I still had to fold the rest of them.
And let's not forget the lucky stars, in order to have all the elements I need for this homemade origami Christmas decorations.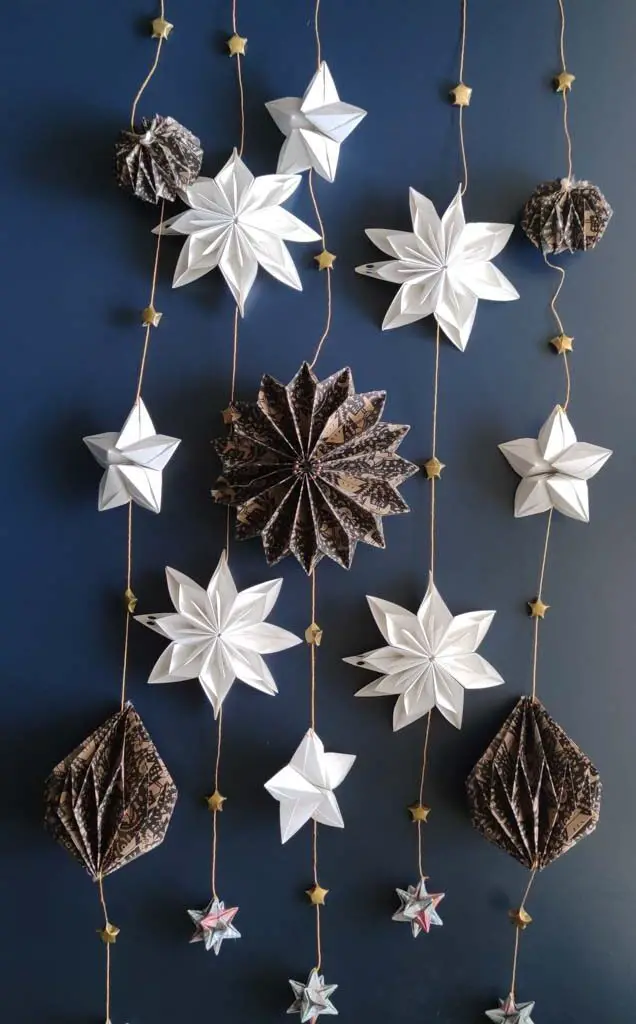 This is how I arranged them.
I used a star, then a "Plissee" than another star, then a white flower, another star, another "Plissee", another star and ended up with an omega star.
Each window panel had 5 garlands. 
Homemade Origami Christmas Decorations - Photos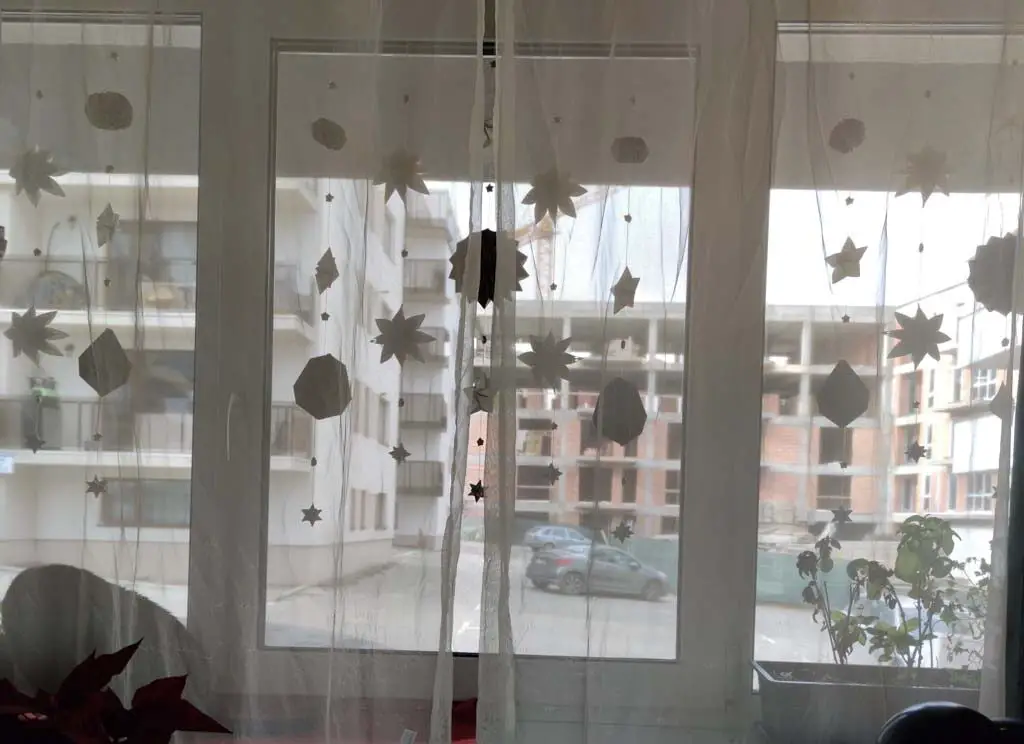 I do like the decorations from 2020 more than the ones from 2021. I think mostly because of the paper.