As the weather outside gets colder and colder I start to think about Christmas. What models to make this year, what will look great in a Christmas tree, as a window decoration, or how do I want my wreath to look like.
I usually find my inspiration by scrolling on Instagram or Pinterest. 
I found this easy origami flower (or star, but I think it's more a flower than a star) on Instagram. It did not say who the designer of the model is, and from a simple Google search, I could not find that information myself. If you know who designed it, please let me know, so I can give credit, where credit is due.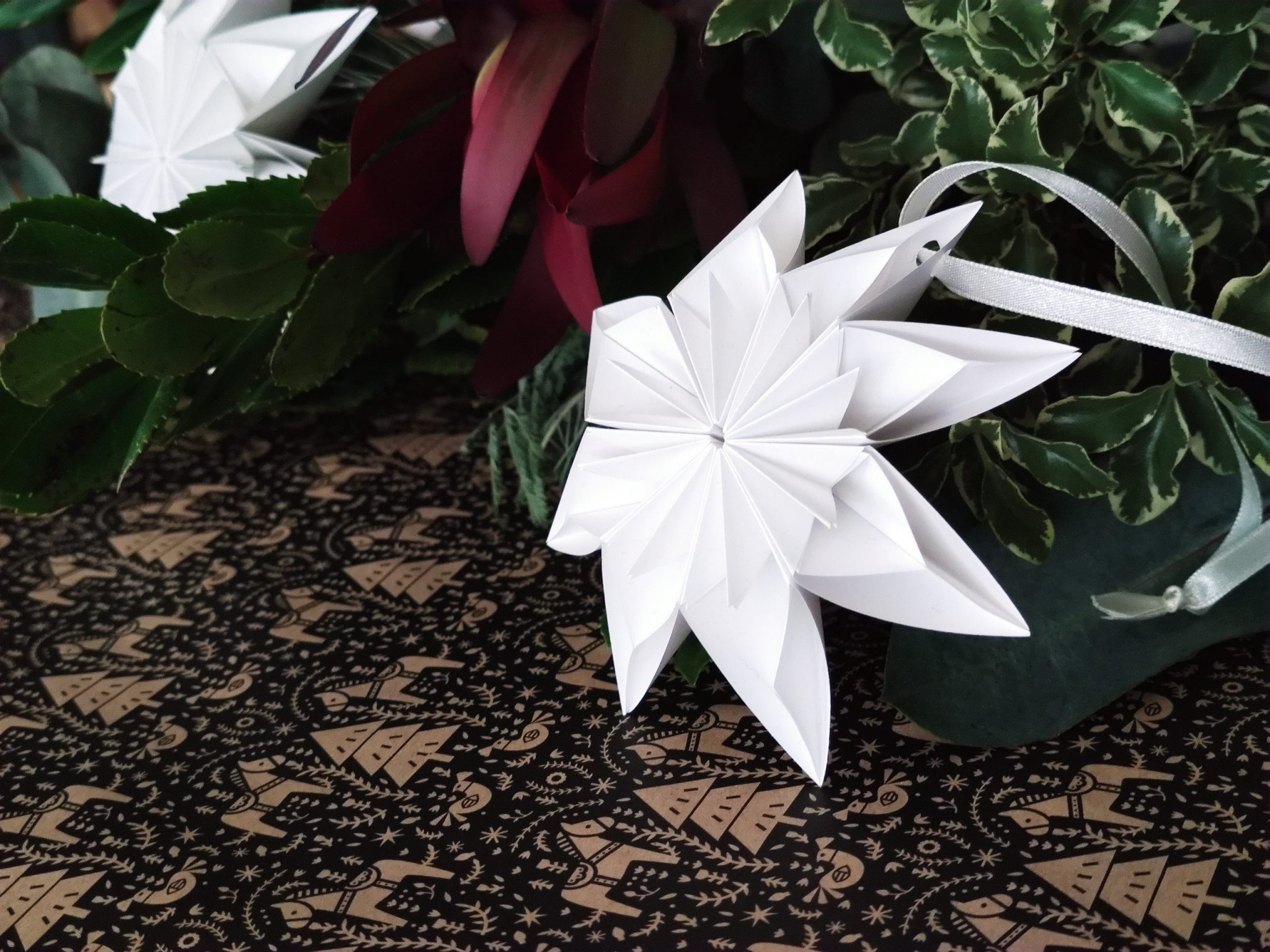 Looking at the photos, I started to try to figure out how to make this model.
It's easy to see that it has 8 petals that are glued together, but how to make one petal, that was the question.
After a few tries, I figured it out. 
How to fold this easy origami flower - the video:
You can see in the video how I made the flower. I'm showing the making of one module.
You will need 8 modules to create one flower.
I used normal glue for the module and hot glue for the entire flower. (you can use normal glue if you want for the flower as well)
*the video was shot in portrait mode, as I thought I will use it on Pinterest as well. I did rotate it to be able to upload it on YouTube and use it here in the article. The file was just too big to upload it dirrectly in the article.
How to fold this easy origami flower - the step by step photos: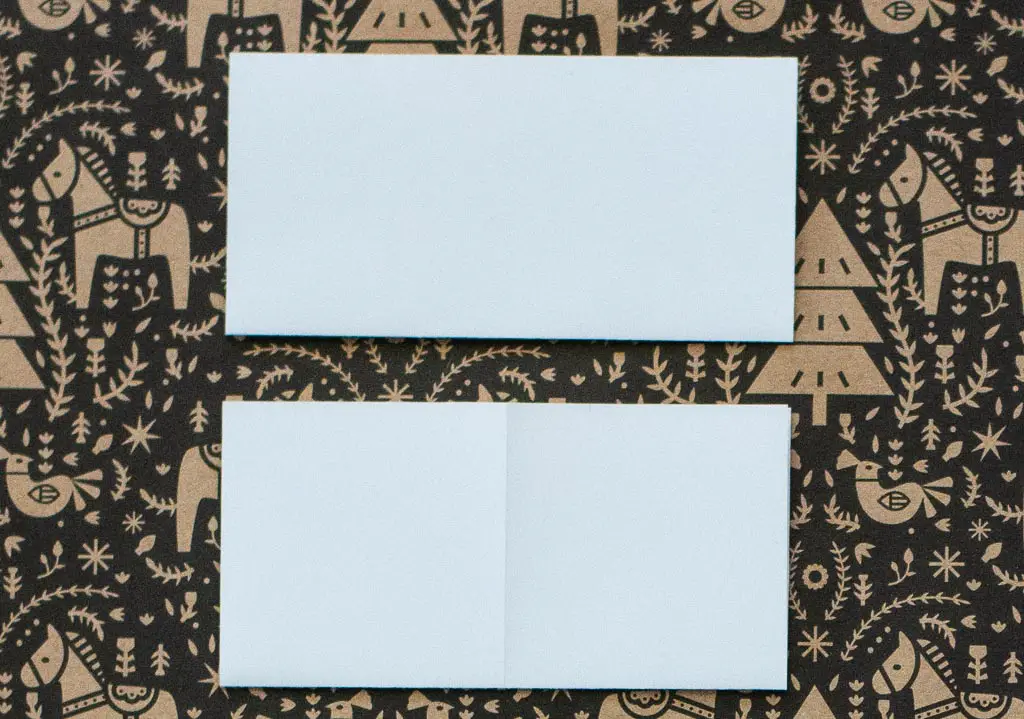 Start with a square piece of paper. Fold in half and then in half again.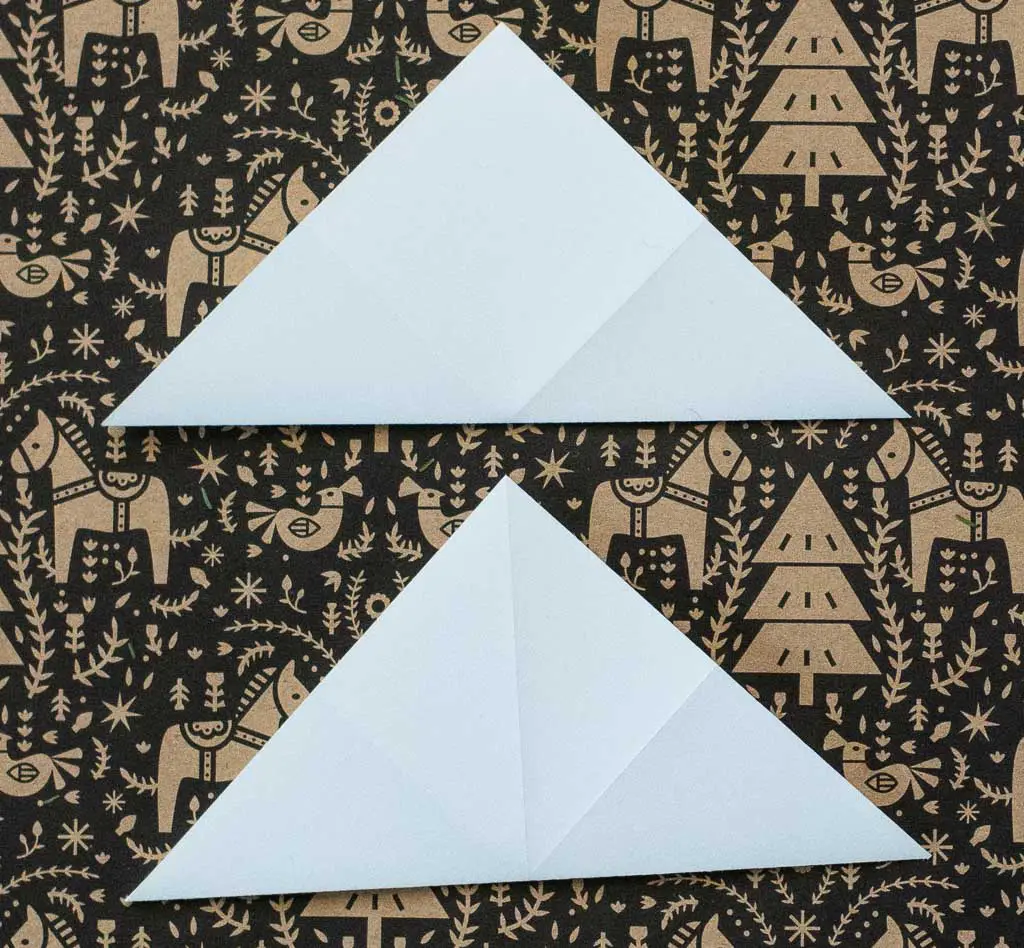 Continue by folding both the diagonals.
Don't unfold the second diagonal. 
You should have a triangular shape.

Now fold the top corner of the triangle down to the base. 


For this step, I think it's better to refer to the video. 
Basically, you will have to fold the center of the small triangle (line 1) to the right (line 2) and then close the model.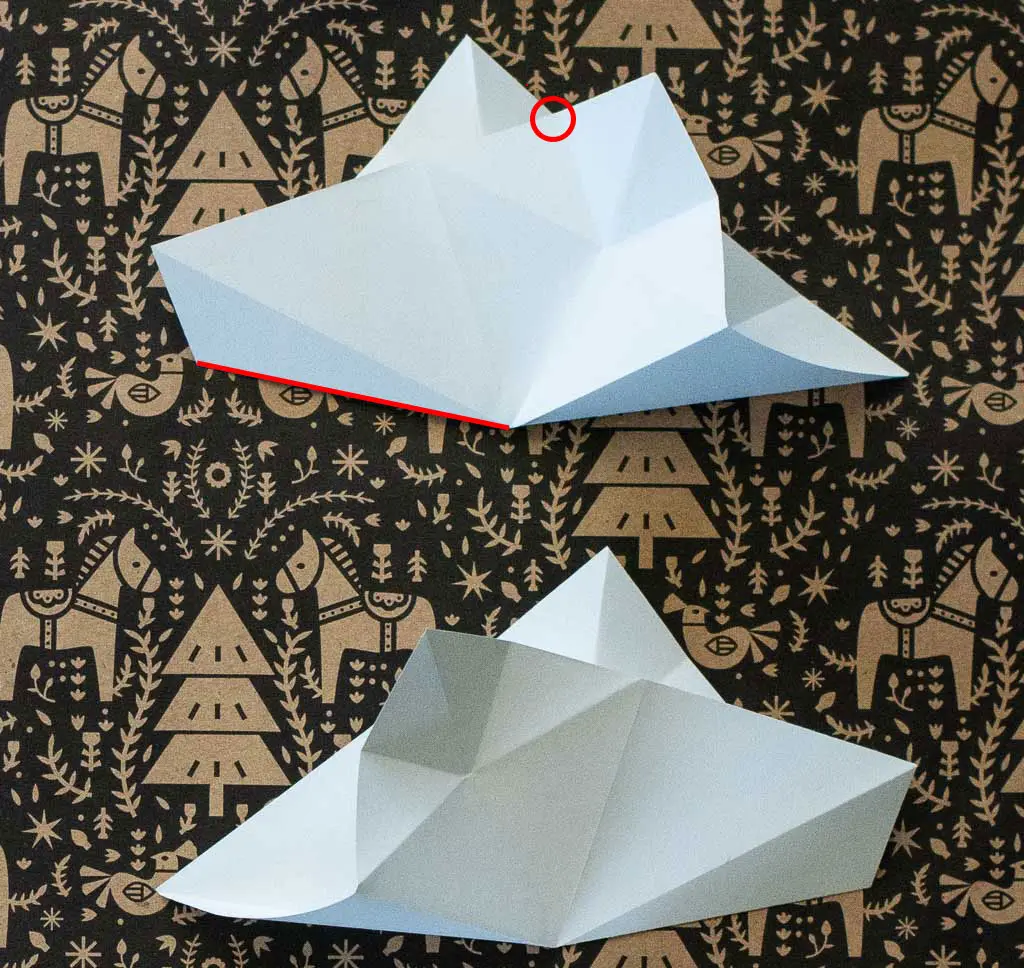 I think this step is again easier to understand if you refer to the video.
Basically, you will have to align two lines together in order to create one fold.
Because the photo is made not with my hand on the paper, in the paper the two lines are not aligned.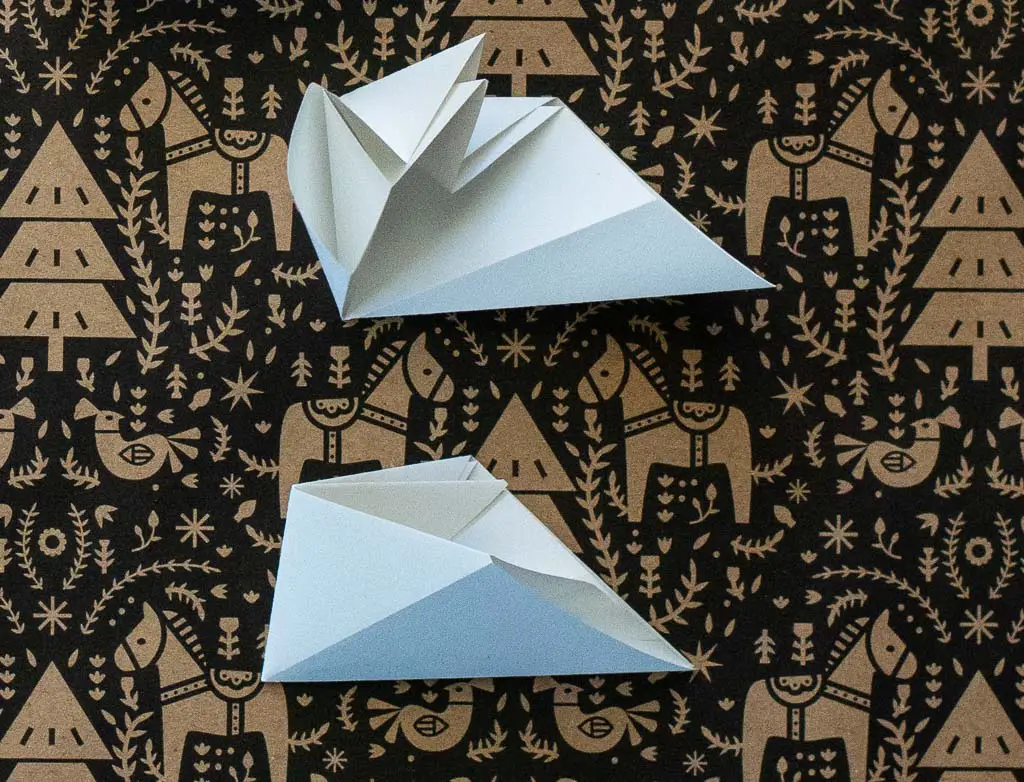 Now, fold the model back up and glue it together, and there you have it. One module.
You will need eight modules for one flower.
You will have to glue them all together for this easy origami flower to be complete.