Hey guys, this will be a documentation of my progress in growing my business. It will be fun to re-read this article from time to time and see how I evolved. Also, this will be constantly updated.
The tools I will be using:
I'm a fan of Gary Vee and I like listening to his videos to get motivated and pumped. He is always saying that you should document and create a lot of content, so I wanted to start documenting my progress in growing my business.
I am also having a full-time job that I like, so this is more of a side project, that I hope one day will be a bit more than just that.
I'm a huge fan of crafts, especially paper crafts and more niche than that Origami art. It's the art form that I'm always going back to, no matter how many years are passing by. My first blog where I posted what I'm folding was this one: cristinaleau.wordpress.com. That was my "home" from July 2010 till August 2018 when paperfingercuts.com became my new home.
So without further ado, this is my progress:
Grow my Business – 27.01.2019
I'm using the Squirrly SEO plugin, the Pro Plan, to help me stay on track and rank higher on google. I like this plugin because it's easy to optimize your articles live with their Live Assistant, and it contains all or almost all the elements the SEO experts say in their SEO checklists.
You can also make your keyword research in the same plugin, and easily understand which keyword it's a good opportunity, and also receive an SEO audit of your site that tells you what you still have to improve to rank higher on Google.
I am also using Google Analytics to see how much traffic I'm getting and from where.
Below you can see the traffic I got from 1st January 2019 to 27th January 2019. I have 198 sessions from Pinterest and only 15 from Google.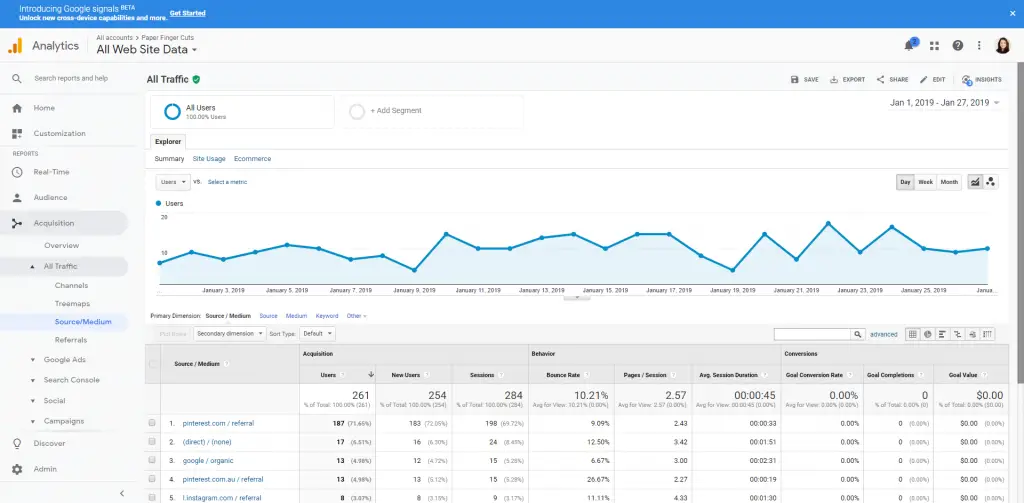 And here are the stats from the begging of my site, 1st August 2018 to 27th January 2019. I have 1845 sessions from Pinterest and only 151 sessions from Google.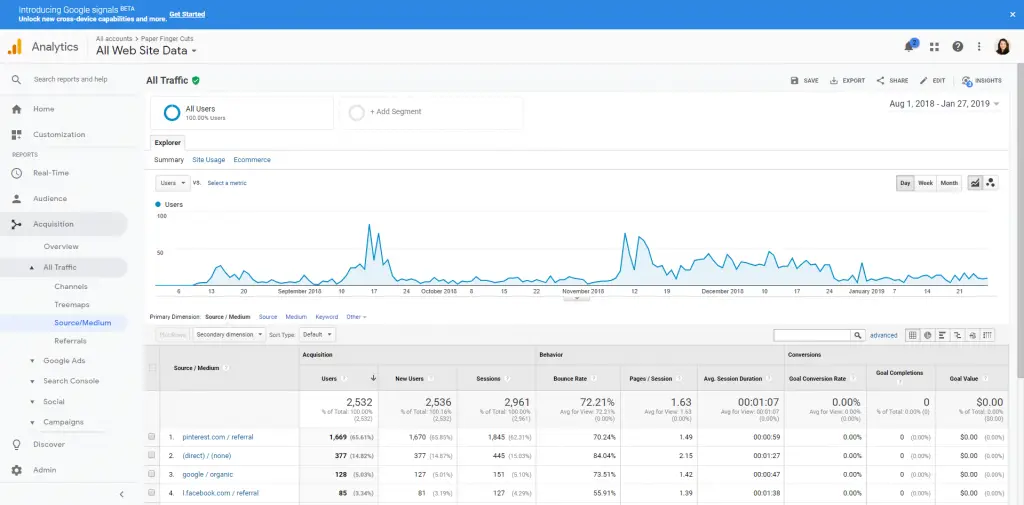 I will also keep track of my SEO Audit score, that I get from the Squirrly SEO plugin. And my score is 65. I need to have at least a score of 80 to become competitive.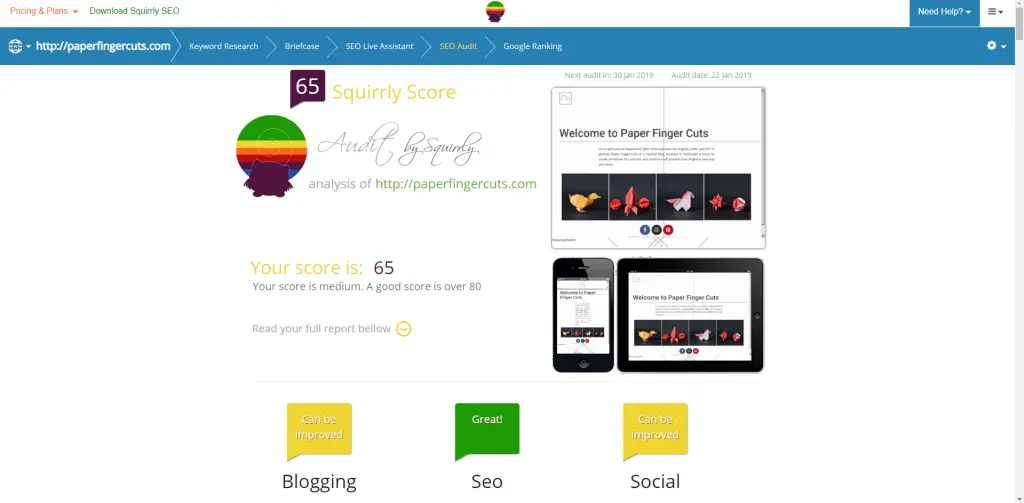 They have a section where they are telling you what to do to increase this score/fix on your site. So I will try to fix 3 issues from the audit in a week or two. I'm not sure how much time it will take to fix those issues.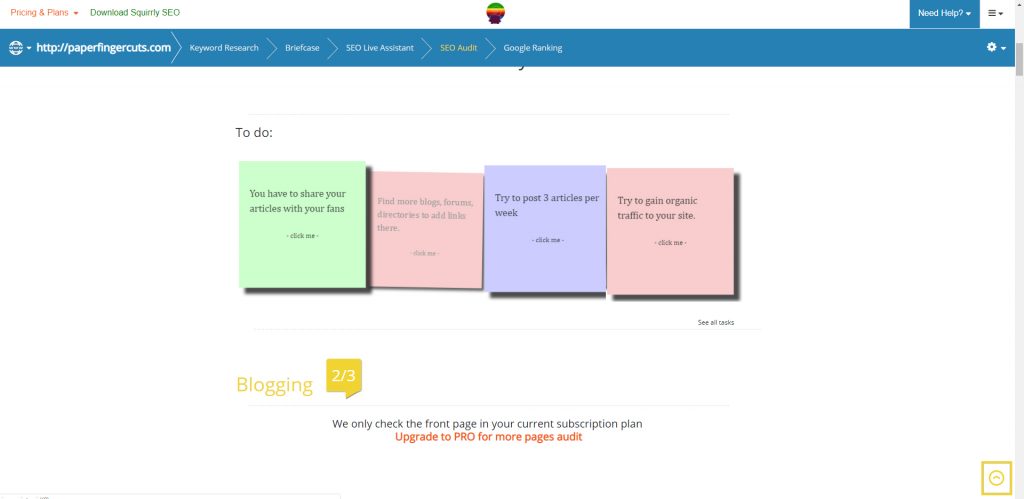 I will also try to post at least 3 articles a week, as well as sharing them on social media, especially Pinterest because it's one of my favorite platforms and it's great for creative people to post to.
I have to improve my homepage as well and figure out what I want to do with this site after I rank it/how to make money from it. For the moment I'm thinking about Google Ads, affiliates and hopefully my own Origami Paper Pack or Printables.
See you later with updates.
Grow my Business – 09.04.2019
So I was not able to keep my promise about posting more often and working on my site.
In the meanwhile, they got a huge update and now you have a challenge from them. It's a 14 days challenge to get on the first page of Google with their help. They tell you what to do every day and what free tools to use to fix some issues from your site as well. It's more like a coaching session than a challenge where you have to work alone.
They also have a new feature called Focus Pages where you will get all the tasks you need to do to be on the first page of Google. It's also really easy to track what you have done and still have to do for that page, by watching the red and green circles. The ultimate goal it's to get all the circles to be green.
So let's see some numbers. From 1st August 2018 to 9th August 2019 I have 2271 sessions form Pinterest and only 196 sessions from Google.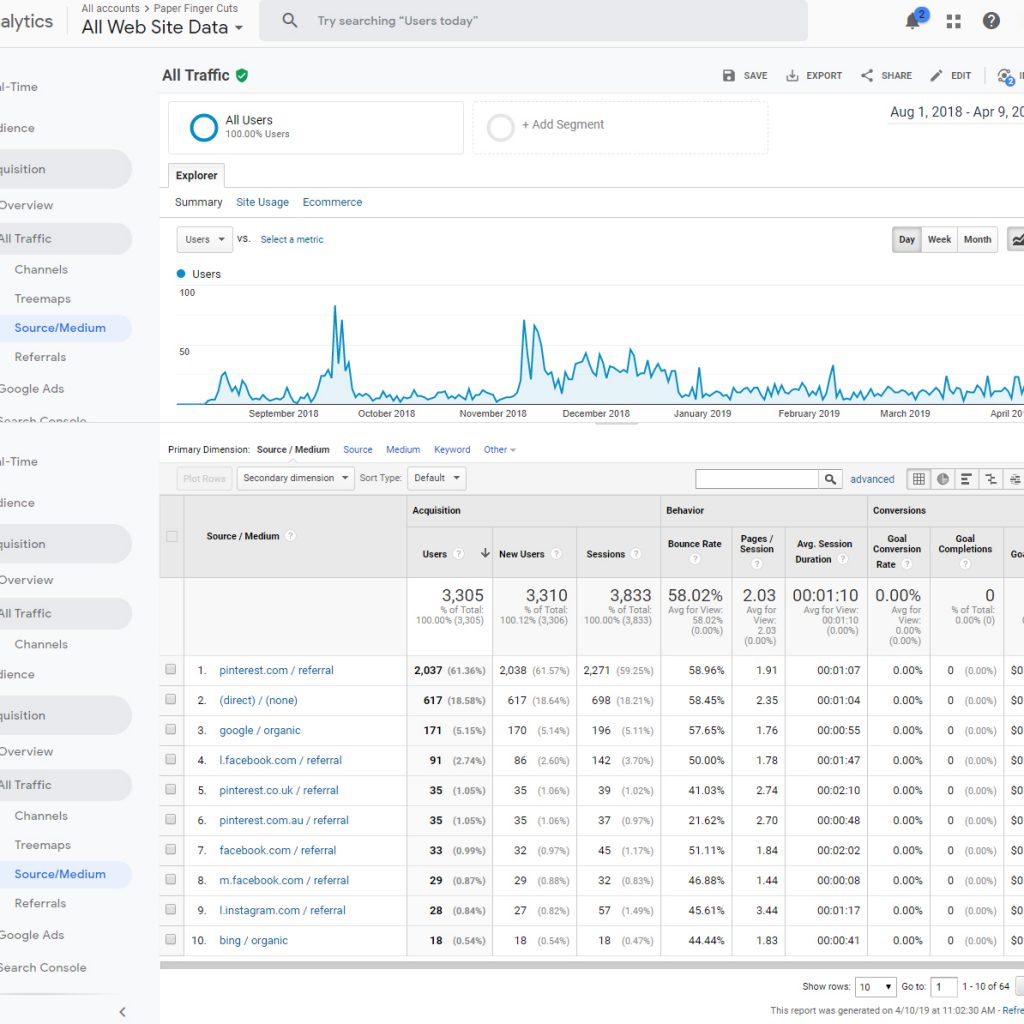 Let's see how much traffic I can get after those 14 days.
In day one you have to choose a focus page you want to rank. my choice is this one: paperfingercuts.com/origami-paper-cranes and the keyword that I will use for this article it's going to be: origami paper cranes
When I added on the focus pages, it told me it has 30% Chance to Rank and I have to fix 15 issues.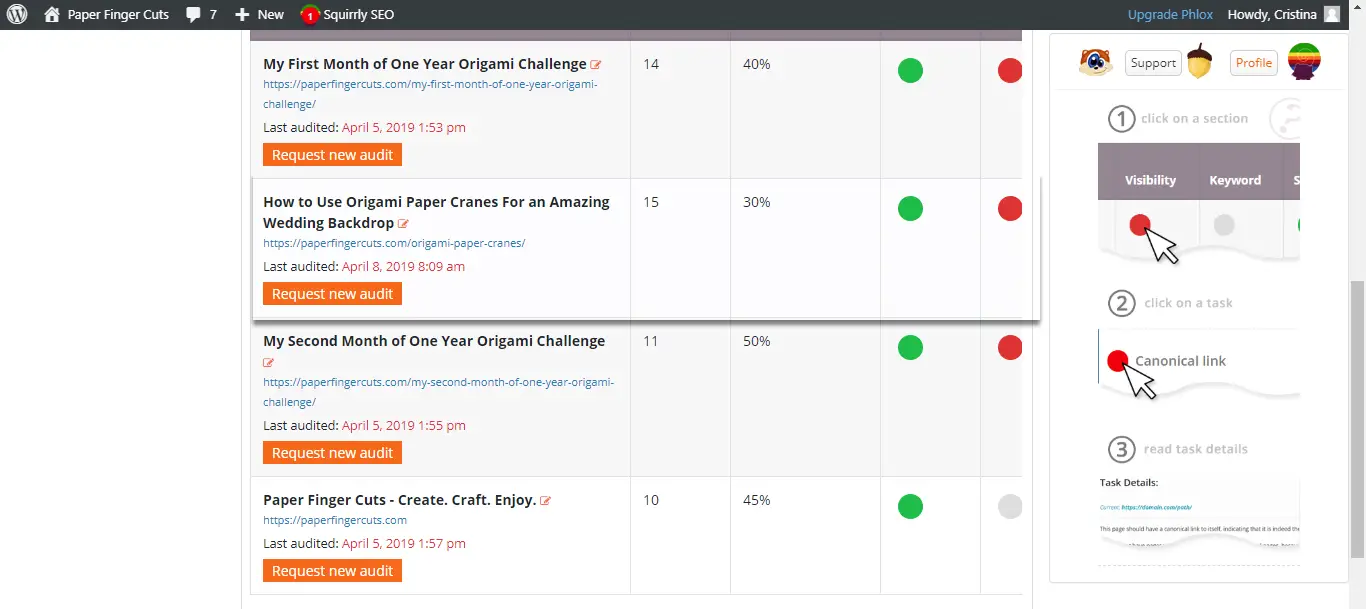 After some modifications and finally wrote 1500 words I got a score of 45% chance to rank. My keyword doesn't have the competition low enough, as it is: not hard to rank instead of easy or very easy to rank. But I could not find a better one, so I will stick with this one and see what will happen.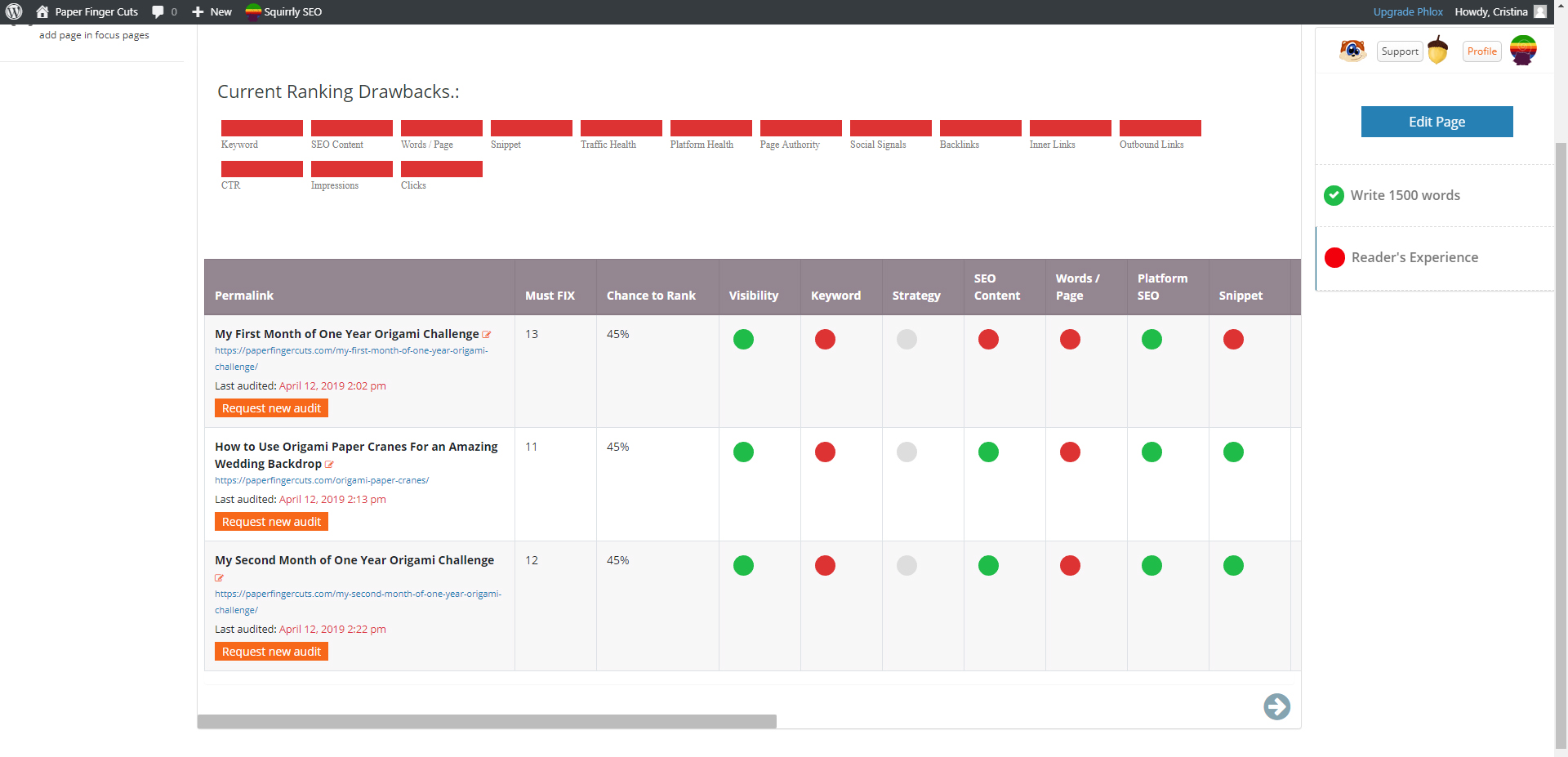 So what do I still have to fix?
1: I will not change my keyword, as I do like it,
2: I have to work on reader experience and the time spent on the article, as well as the people who get on the article.
3: The backlinks, with I hope I will learn about them in this 14 days journal (I'm at day 4)
4: Inner linking (This should be done, have to find out why it's not visible)
5: And the maintain the authority task…not sure how to do it yet.

14.04.2019
Short update. I got to the day where they are telling you to share your article all over the place, and they give you some tips and tricks on how to do this at full power and look what happened. I made a little happy dance when I saw that.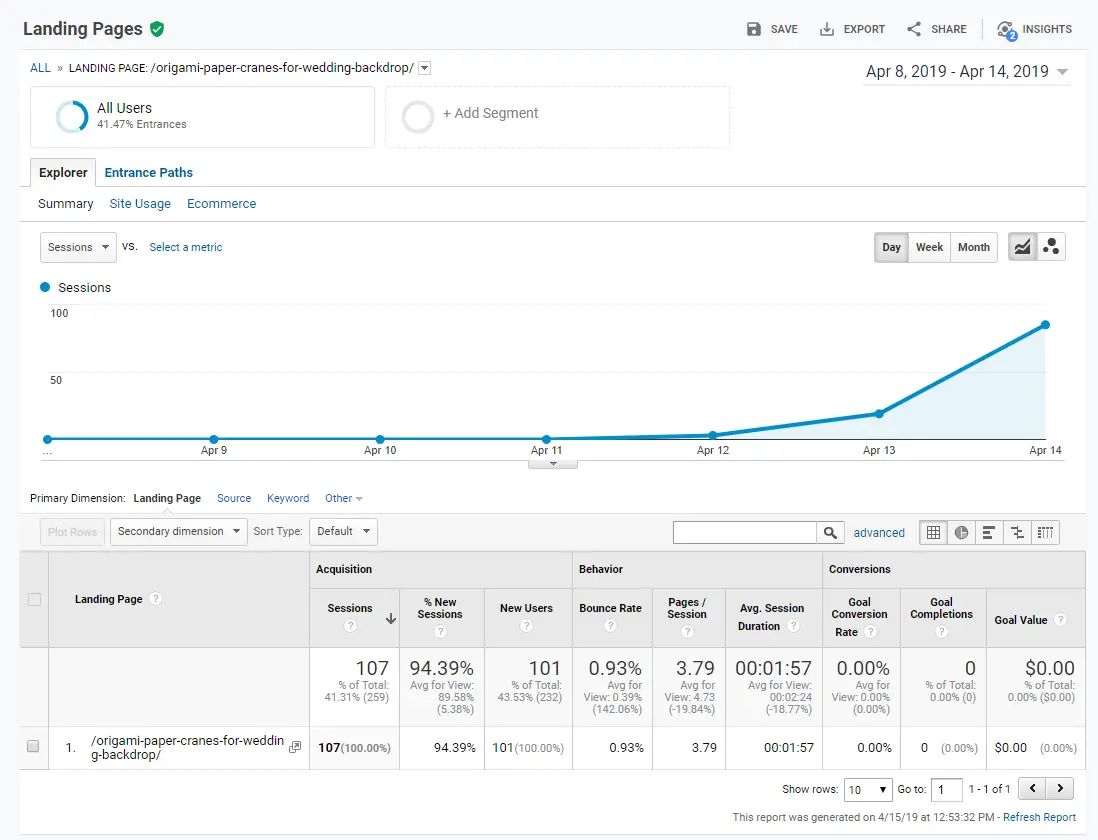 Grow my Business – 10.08.2019
I'm gonna try to make the 14 days journey again. I tried it before, but I never got to the end of it.
So Day 1 of 14
This time I will analyze my site a bit more in order to choose my focus page. I will take a look at Google Analytics and Google Search Console.
Google Search Console
So I have to choose between :
according to the views and social media traffic I would choose: https://paperfingercuts.com/best-25-back-to-school-crafts-you-can-easily-make
according to organic traffic shown from analytics, I would choose: https://paperfingercuts.com/my-second-month-of-one-year-origami-challenge
According to the page with the most clicks on Google, I would choose: https://paperfingercuts.com/my-first-month-of-one-year-origami-challenge
And according to the keyword with the most impressions and clicks, I would choose: https://paperfingercuts.com/origami-burr-puzzle
So…what should I do? I would go with two pages. I will try the https://paperfingercuts.com/best-25-back-to-school-crafts-you-can-easily-make and the https://paperfingercuts.com/origami-burr-puzzle.
Let's put them in the focus pages section.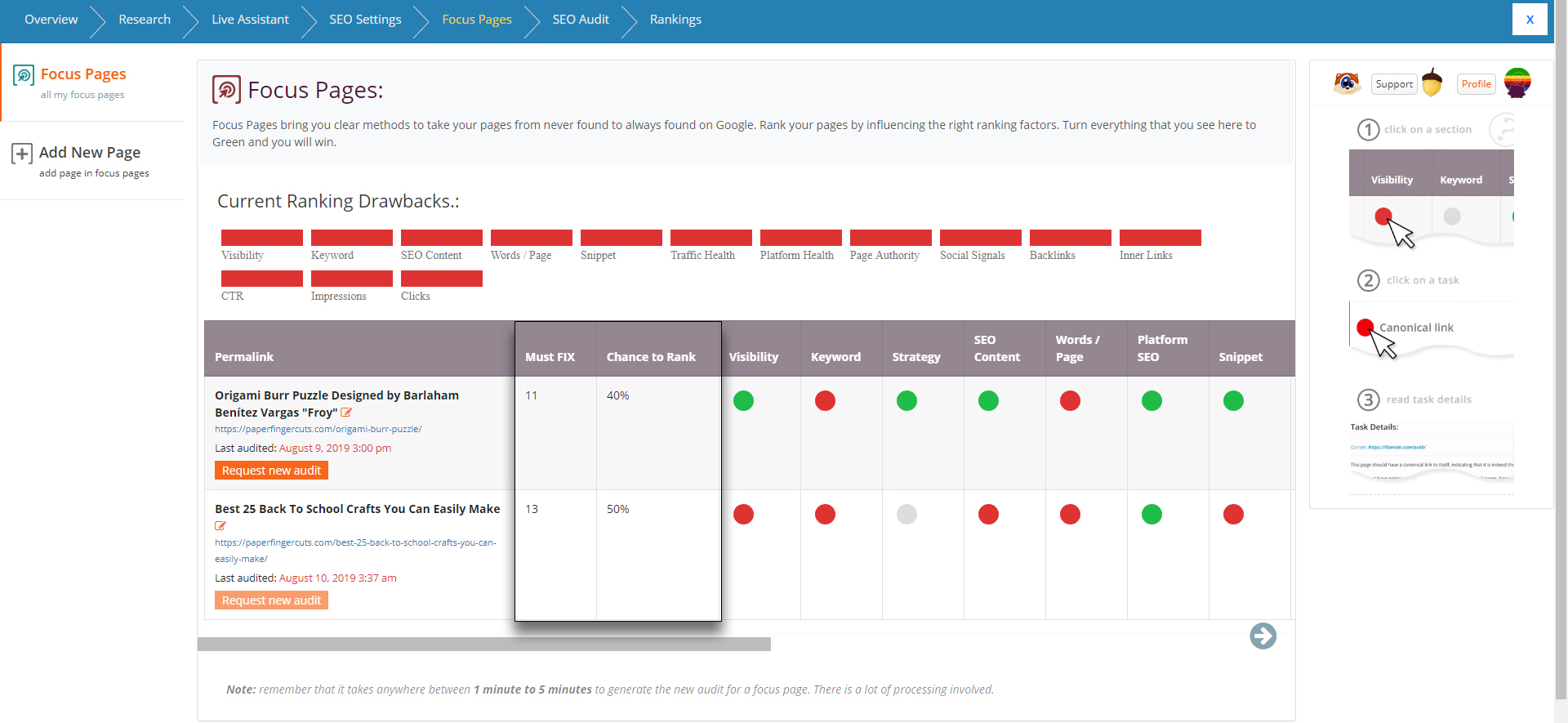 So the Burr Puzzle has fewer elements I have to fix but a lower chance to rank, while the back to school, has more elements to fix but better chance to rank.
Let's try to fix as many elements as possible.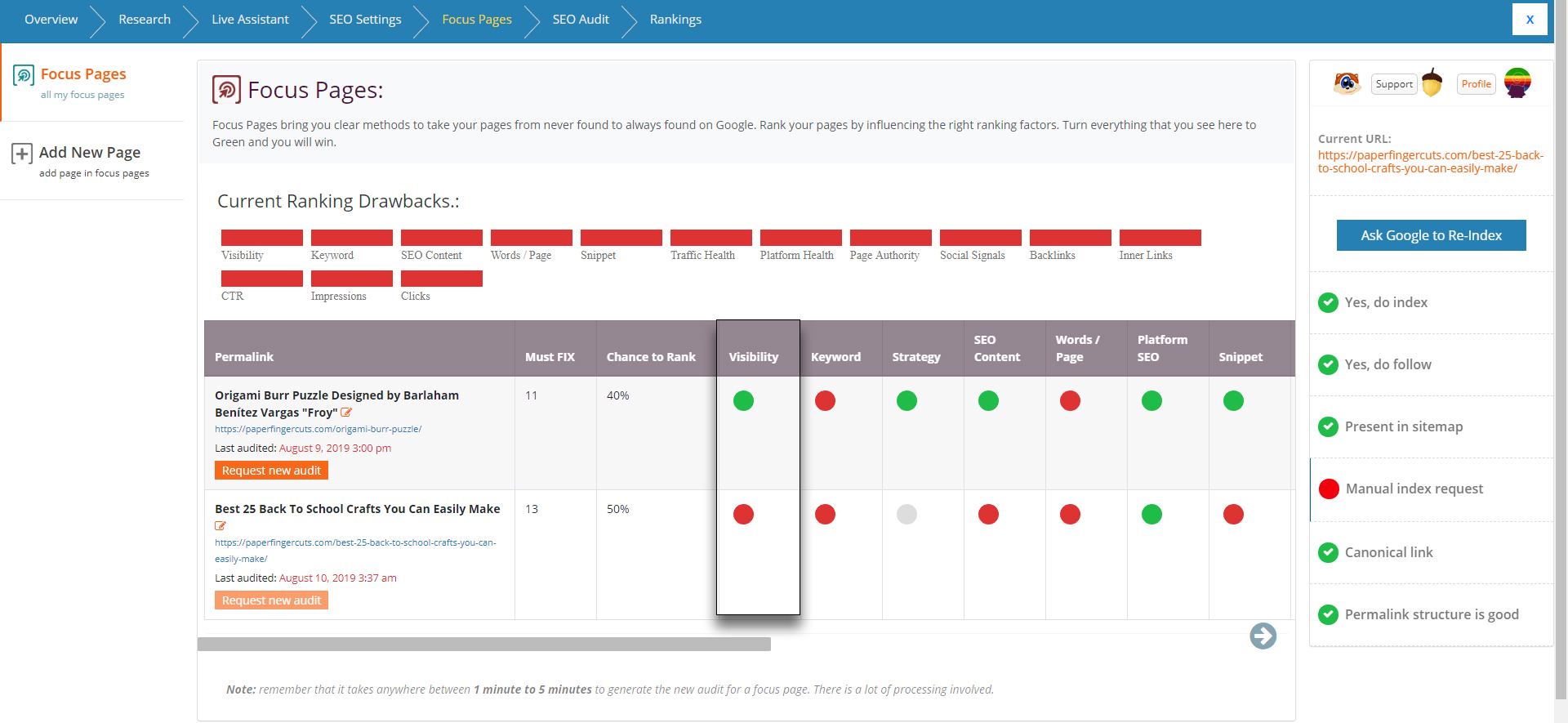 do you see this? my second page is not even visible on google. Let's fix that now.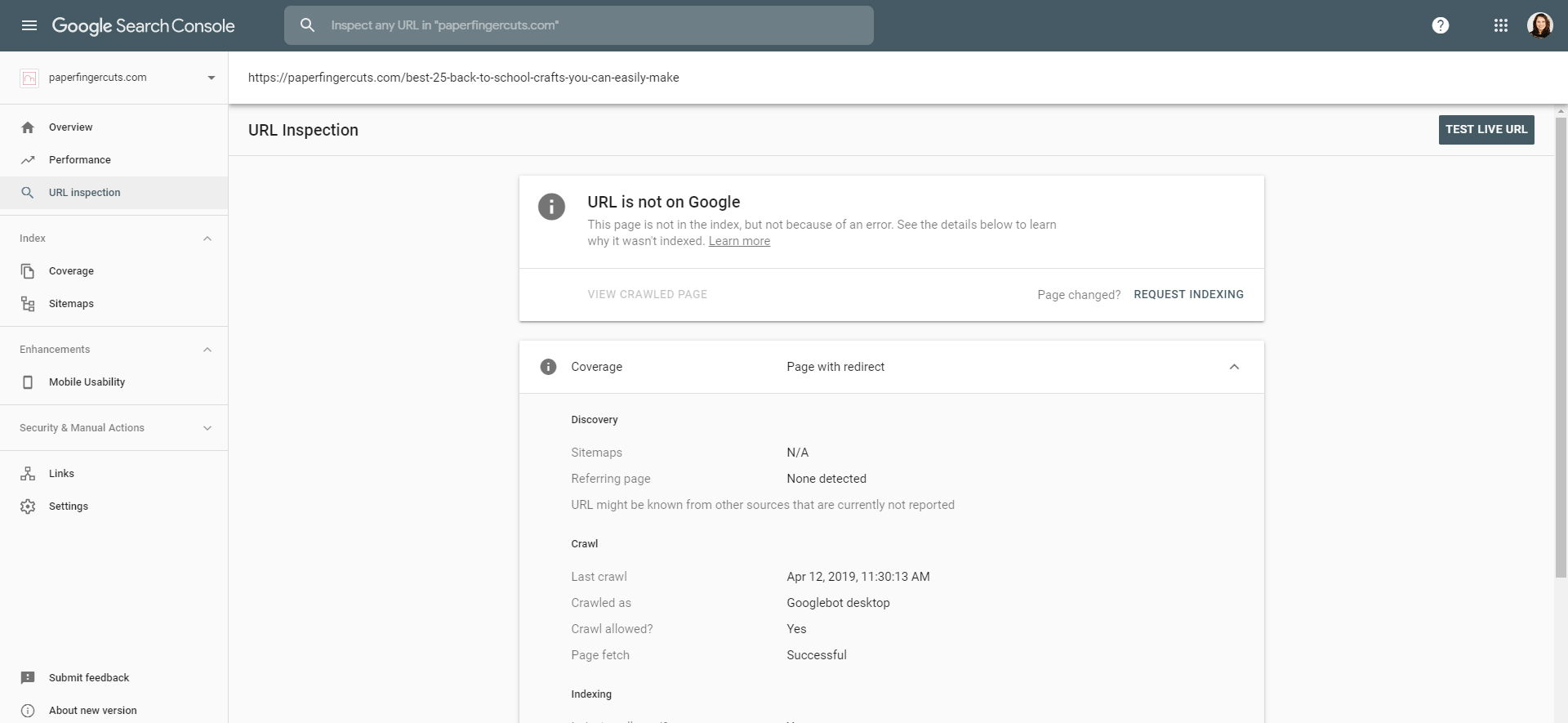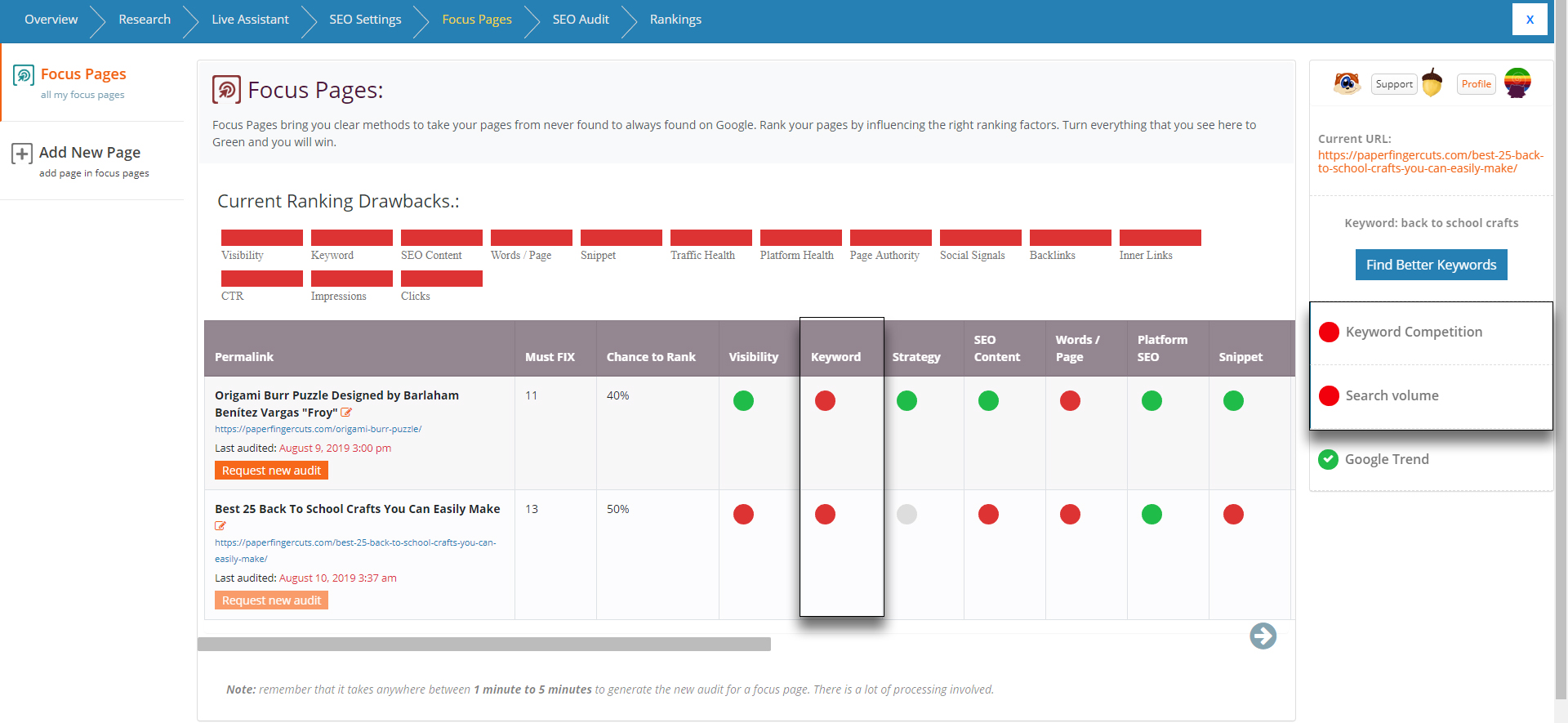 The keyword has the same issues on both pages…we will fix that later.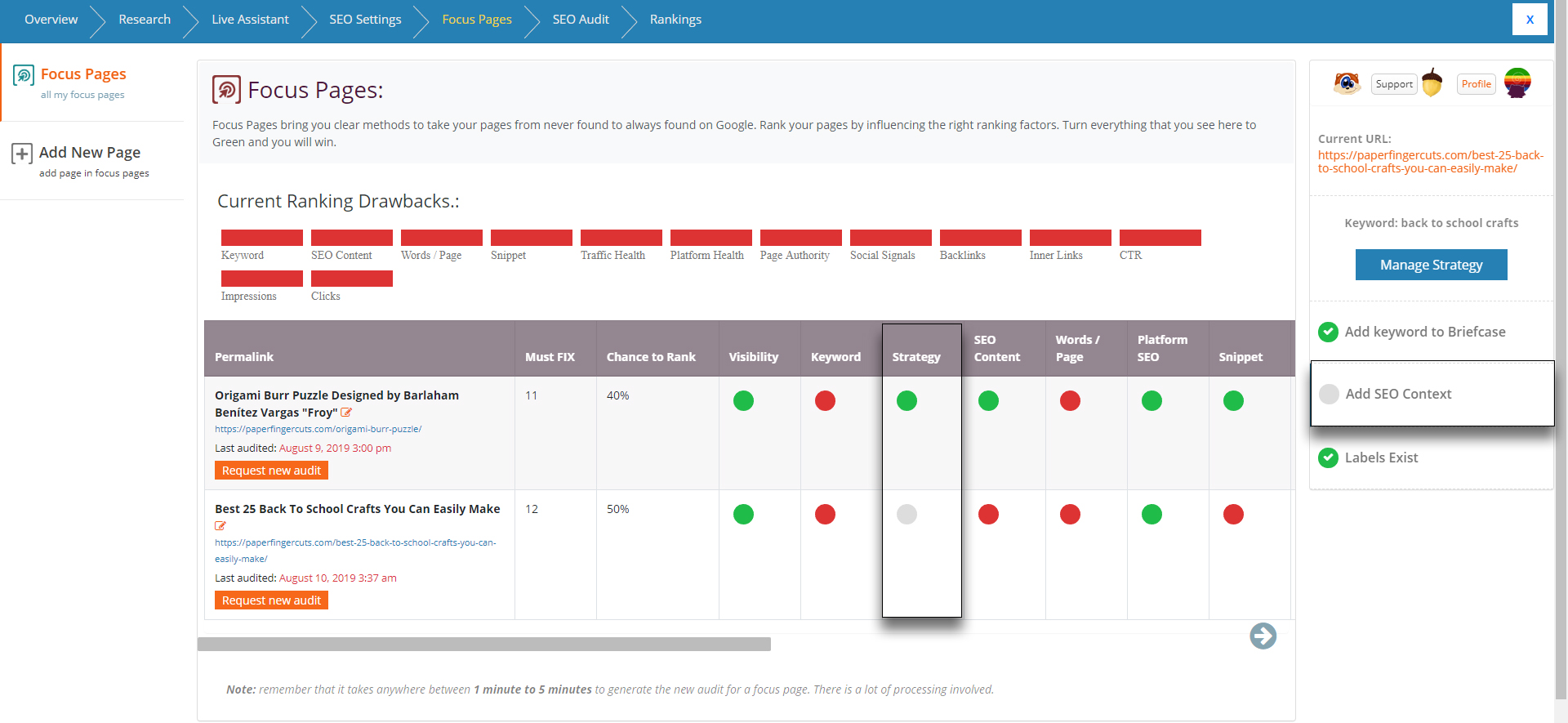 Because I already tried to do this course/challenge, I know what SEO context means, but I will fix it on that day to show you how.
Now, this is an interesting one, I have to optimize the article 100%, to make the snippet green (how this page is shown on google) and to update the content. My articles are a bit old, like a year old… so that makes sense.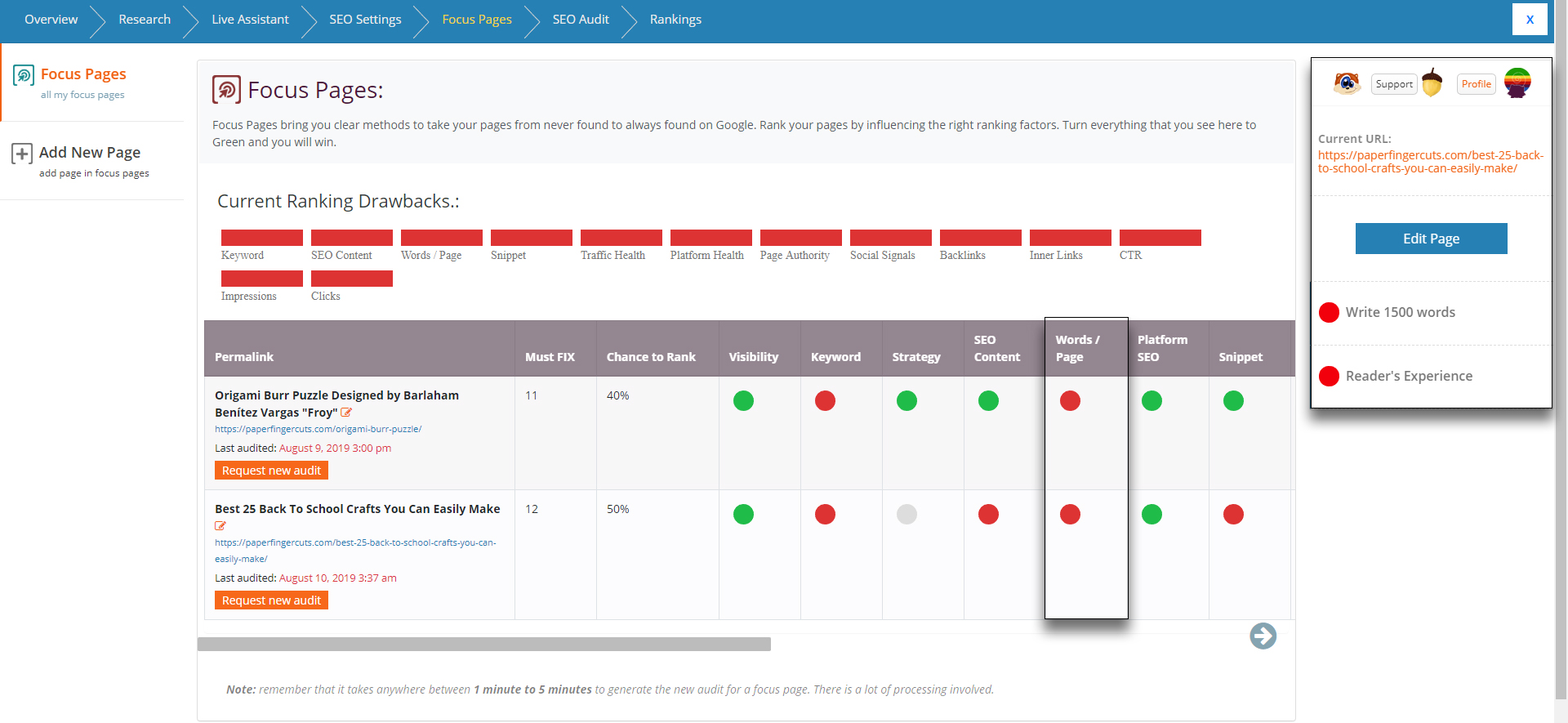 This is a hard one for me.  As my website is more like a portfolio/inspiration lists kinda a site, writing 1500 it's hard. I will try to make it though.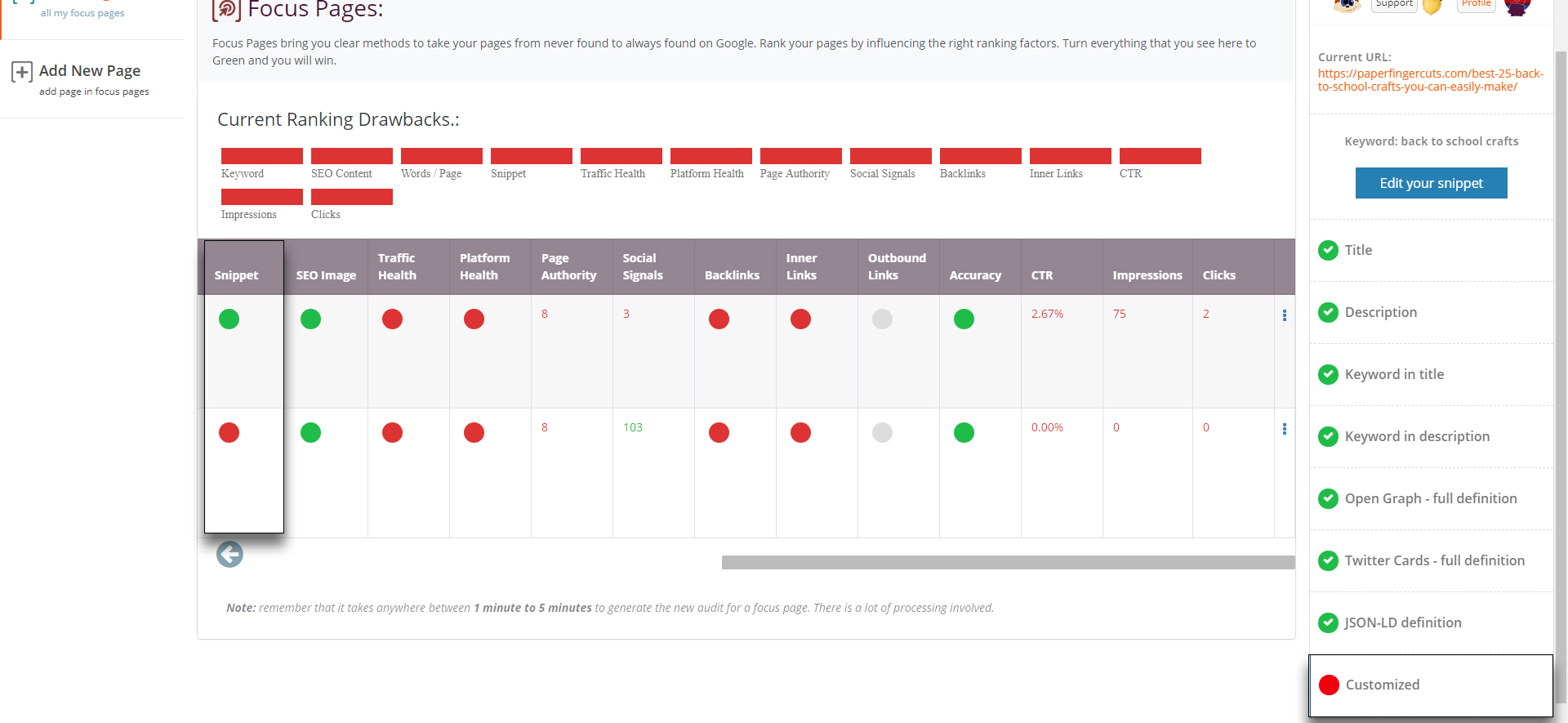 It looks like the snippet it's not that bad. I just have to customize it.

Those will take some time to fix them. So I have to be patient.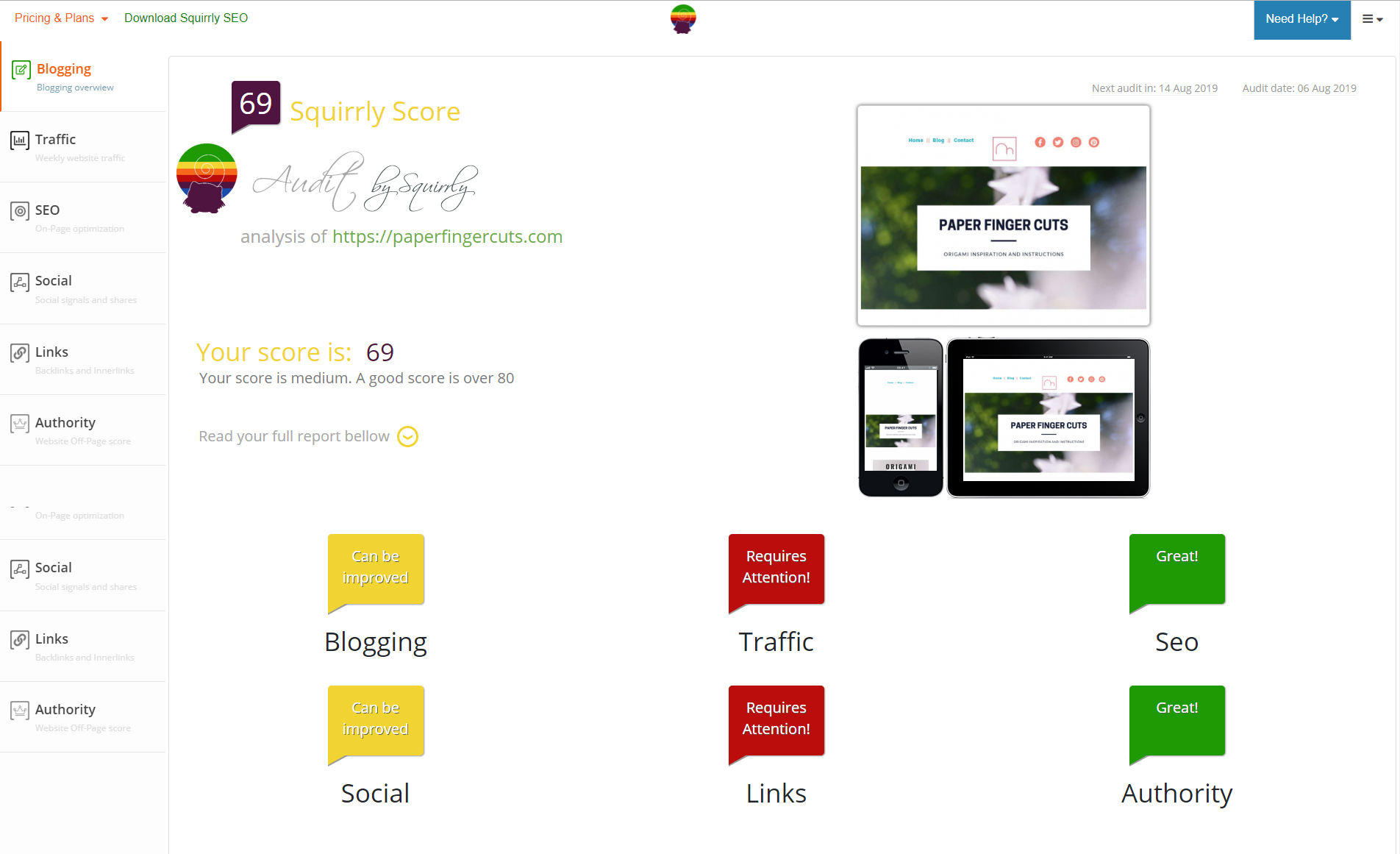 And this is how my audit looks like. It will be interesting to see how this would look like after those 14 days.
Having a business account I can see my ranking faster that on google search console. And this how it looks like.
Day 2
Search for keywords:
for https://paperfingercuts.com/best-25-back-to-school-crafts-you-can-easily-make
right now I have back to school crafts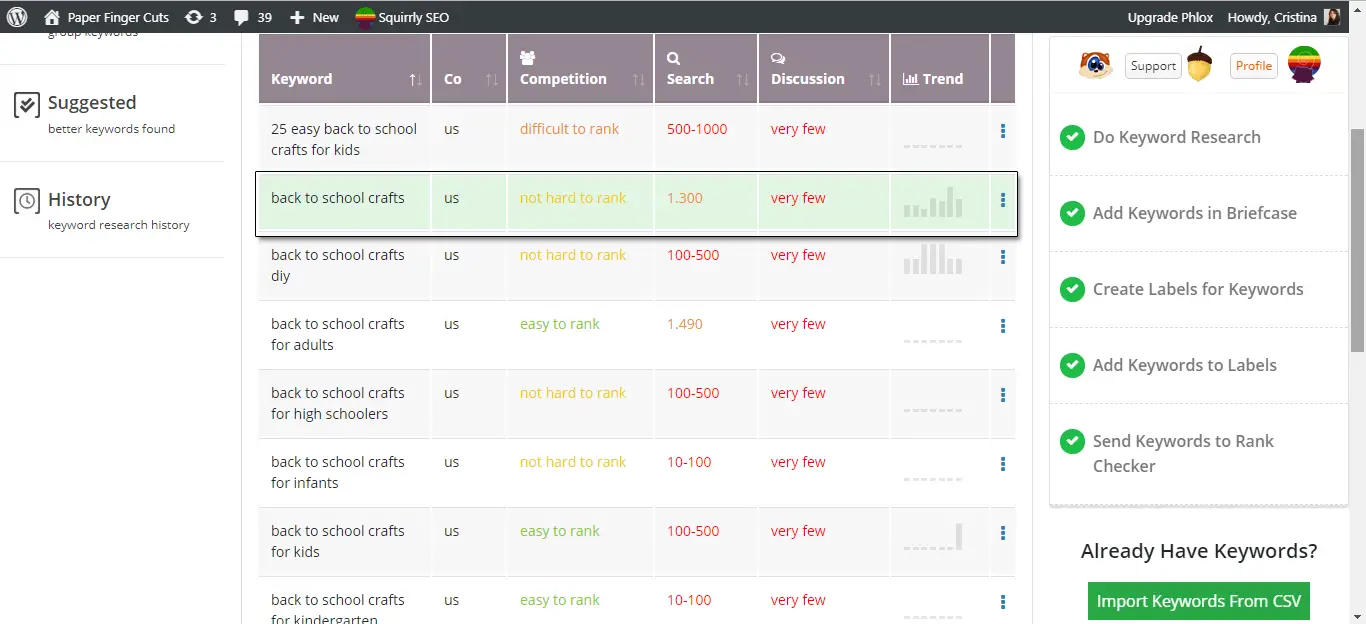 and here are the ones that I decided to go with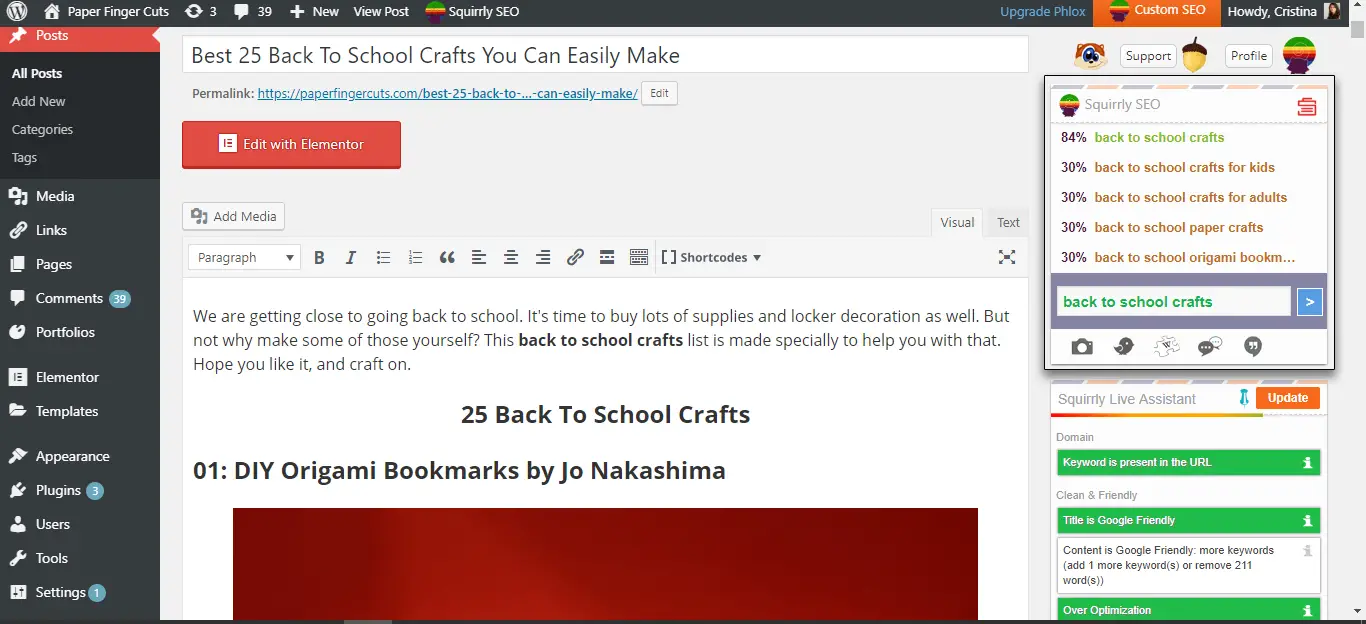 and for https://paperfingercuts.com/origami-burr-puzzle
right now I have Origami Burr Puzzle and burr puzzle origami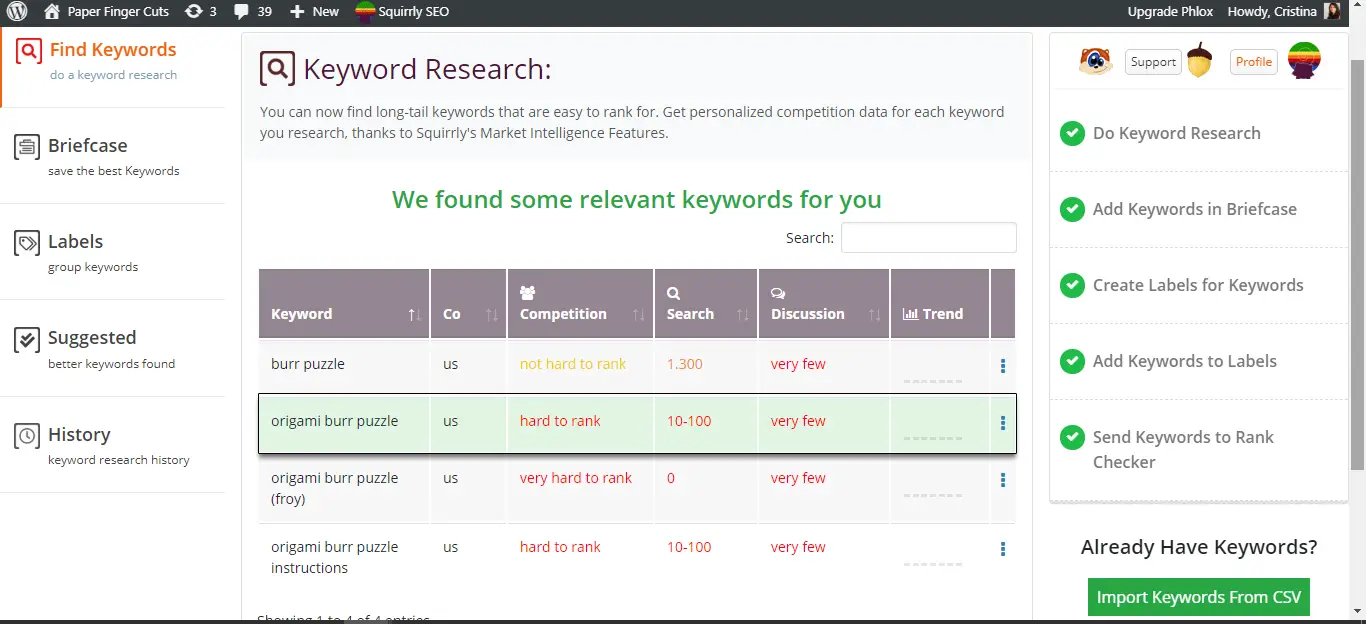 It looks like I can't find anything better for this one…That's not very good as my keyword is hard to rank and doesn't have many searches.
Day 3 optimize 100% the articles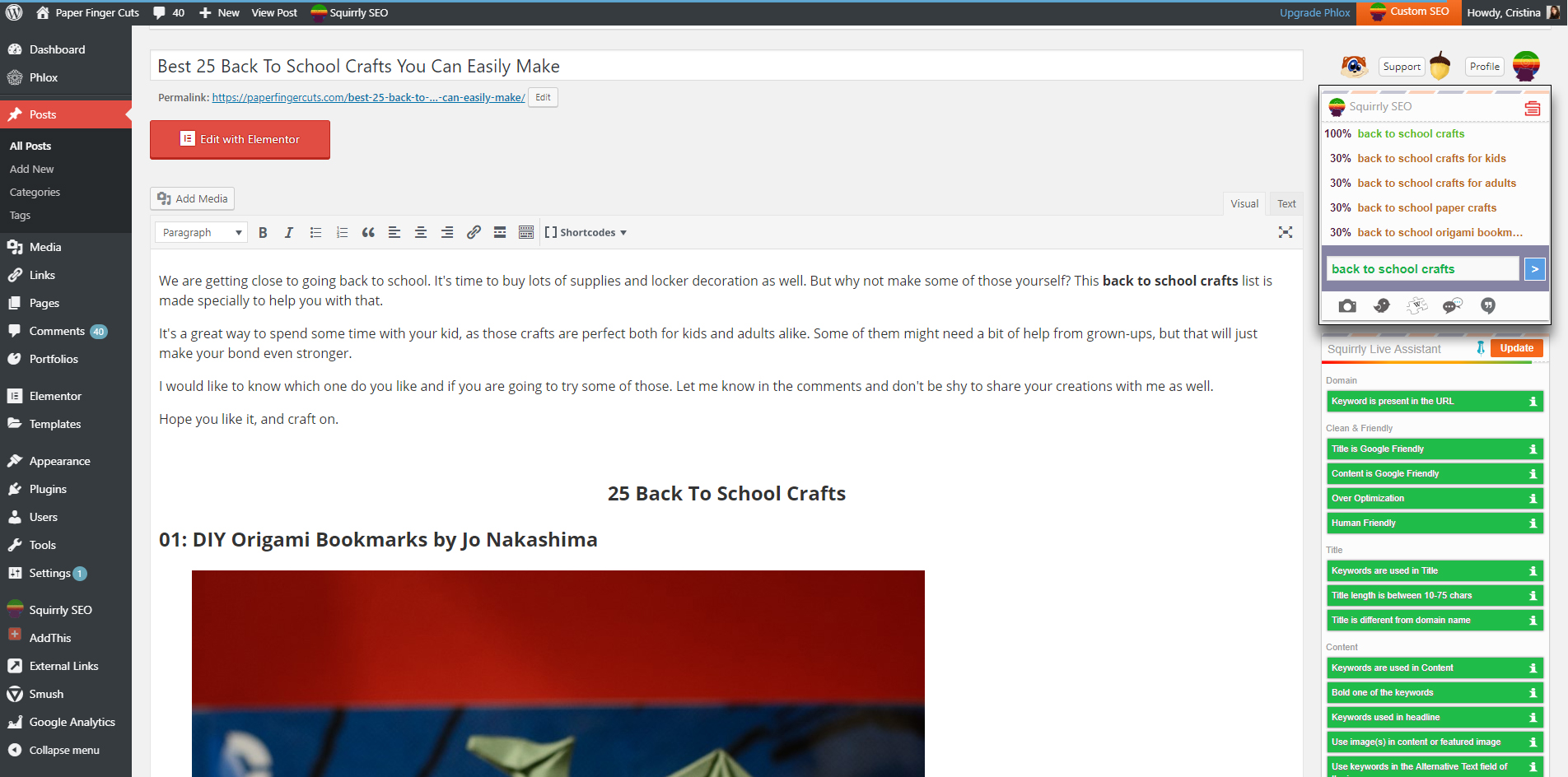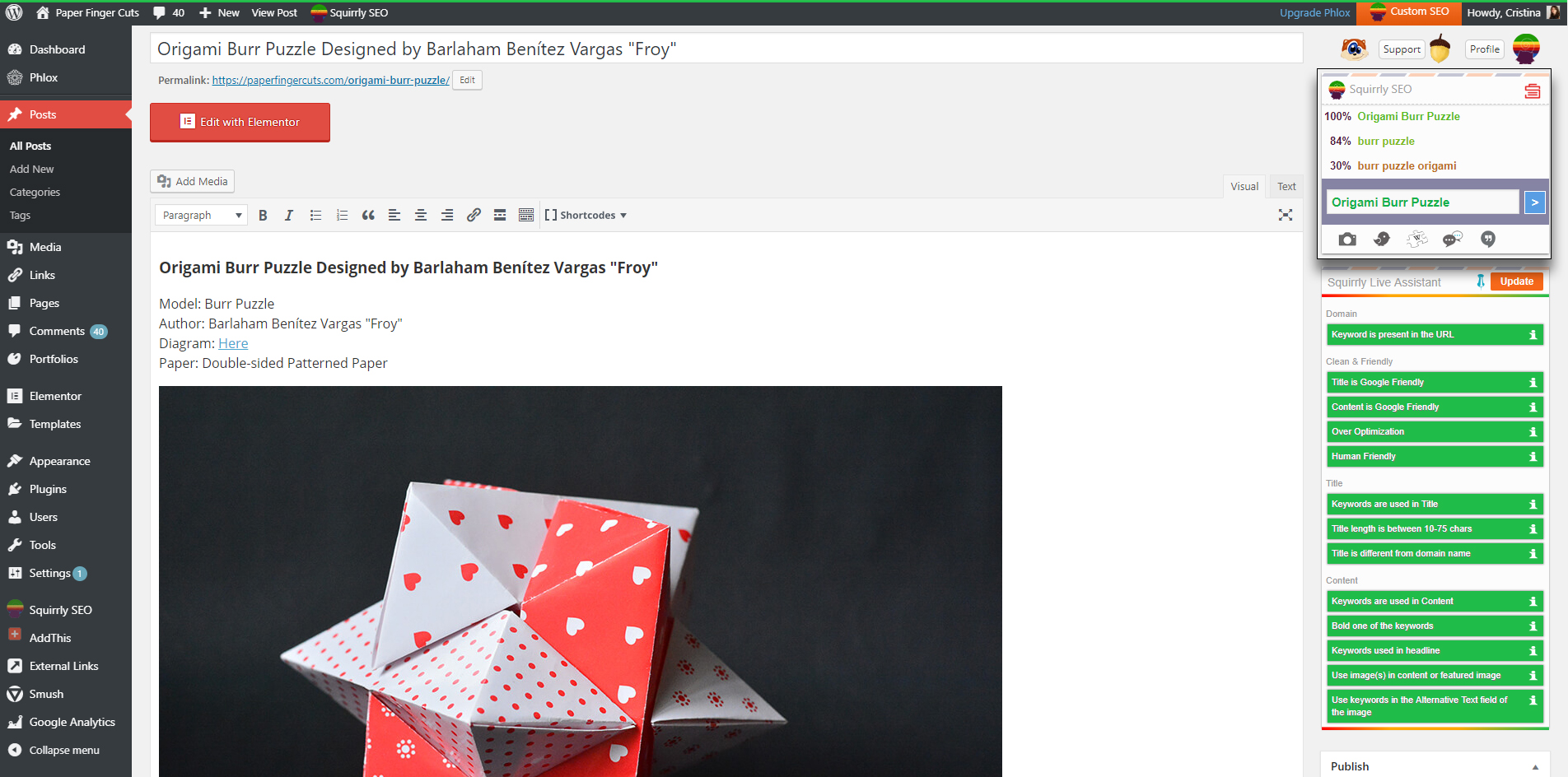 Day 4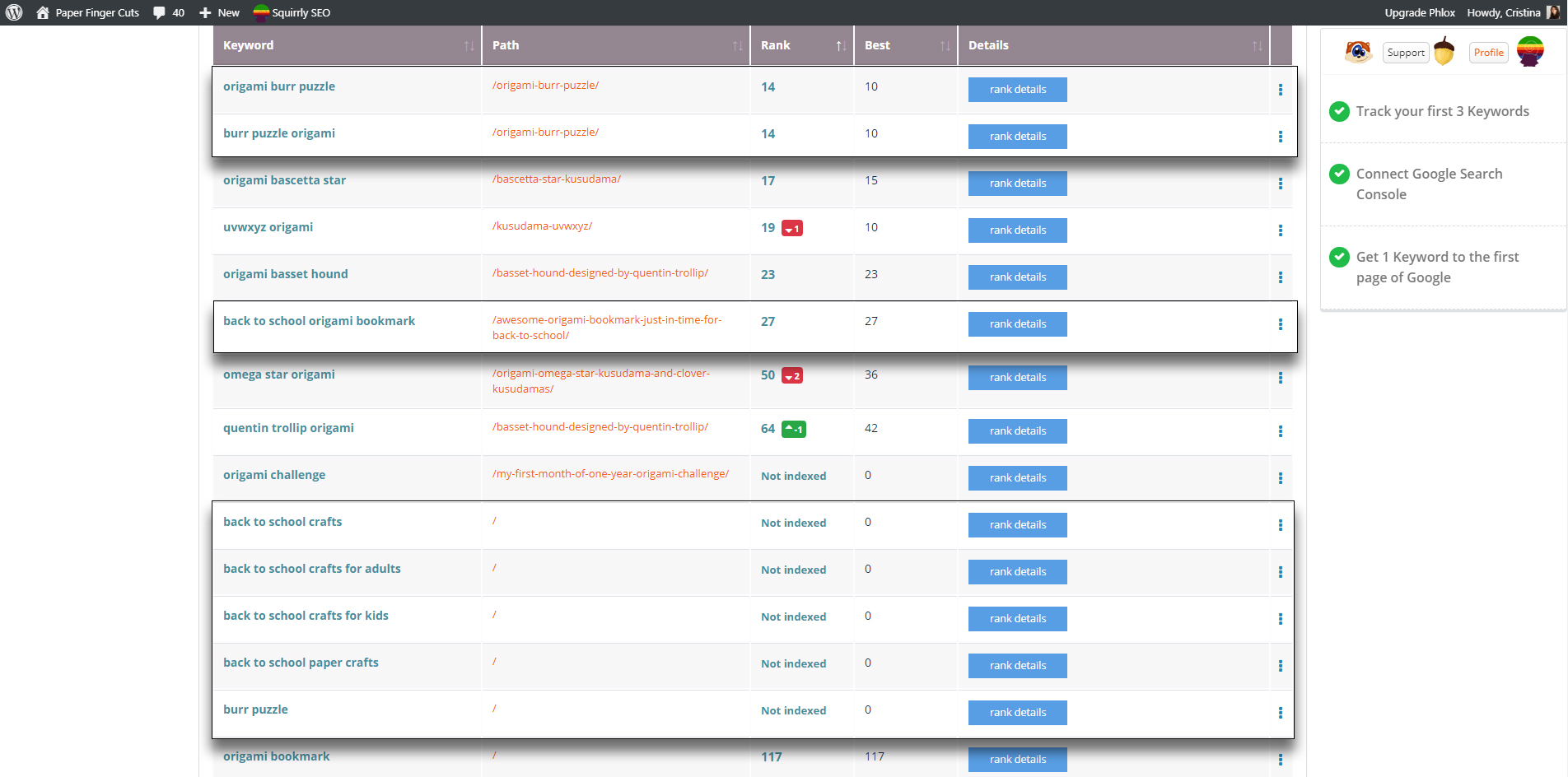 Day 5
as you can see on day 3, I did add SEO context keywords to my articles.
16.08.2019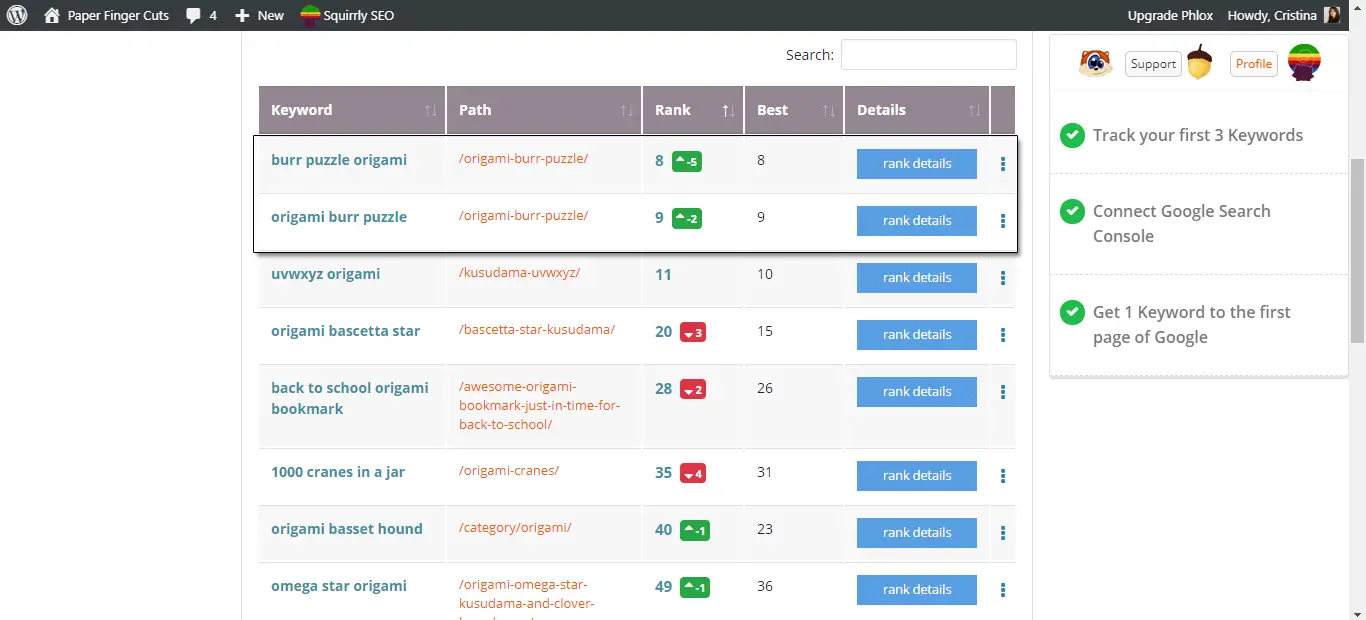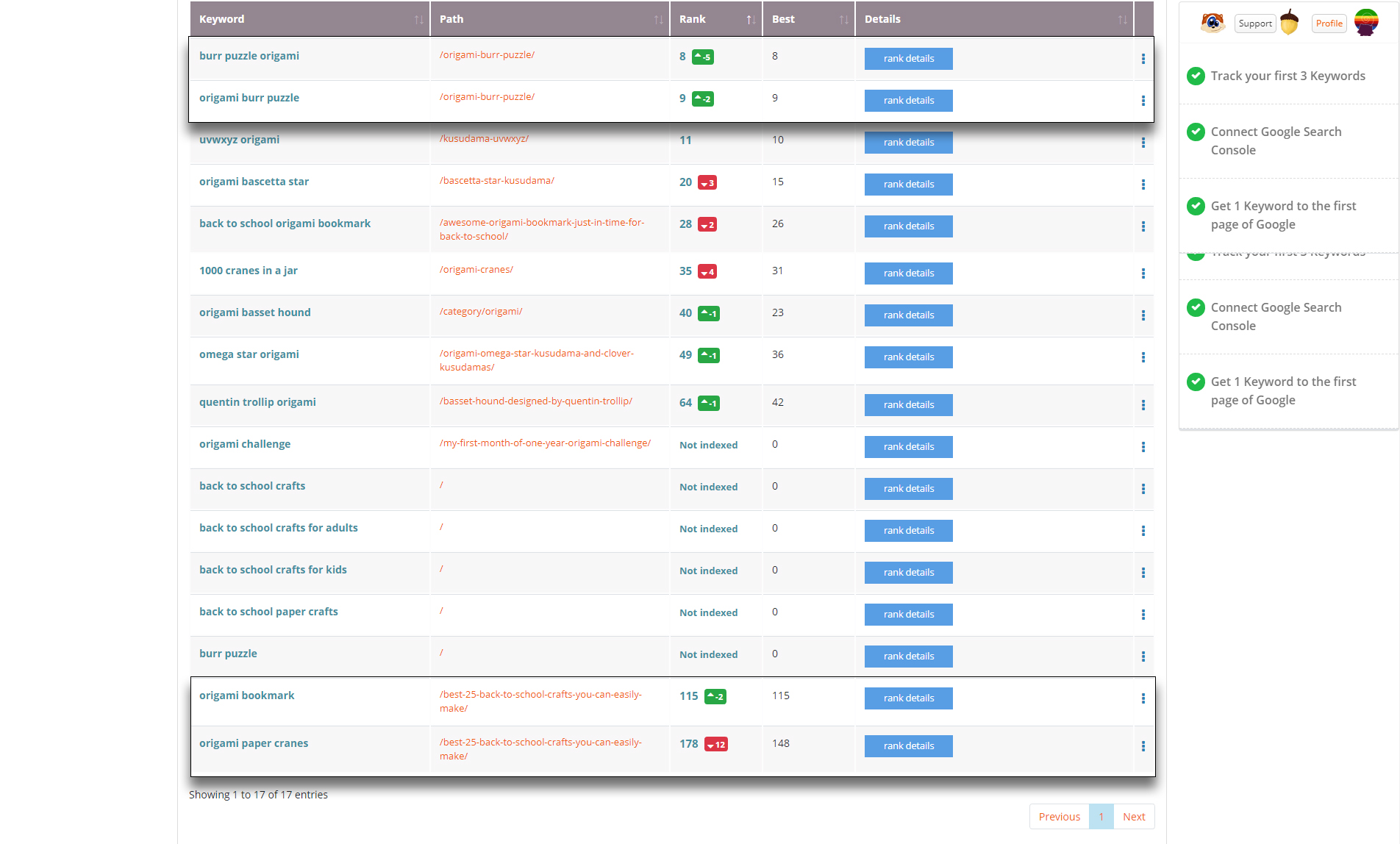 Day 6:
Make the Snippet to be ALL Green for your Focus Page, Install Google Analytics and Start Sharing to Social Media
You can also see how my chances of rank improved and how I have less must fix elements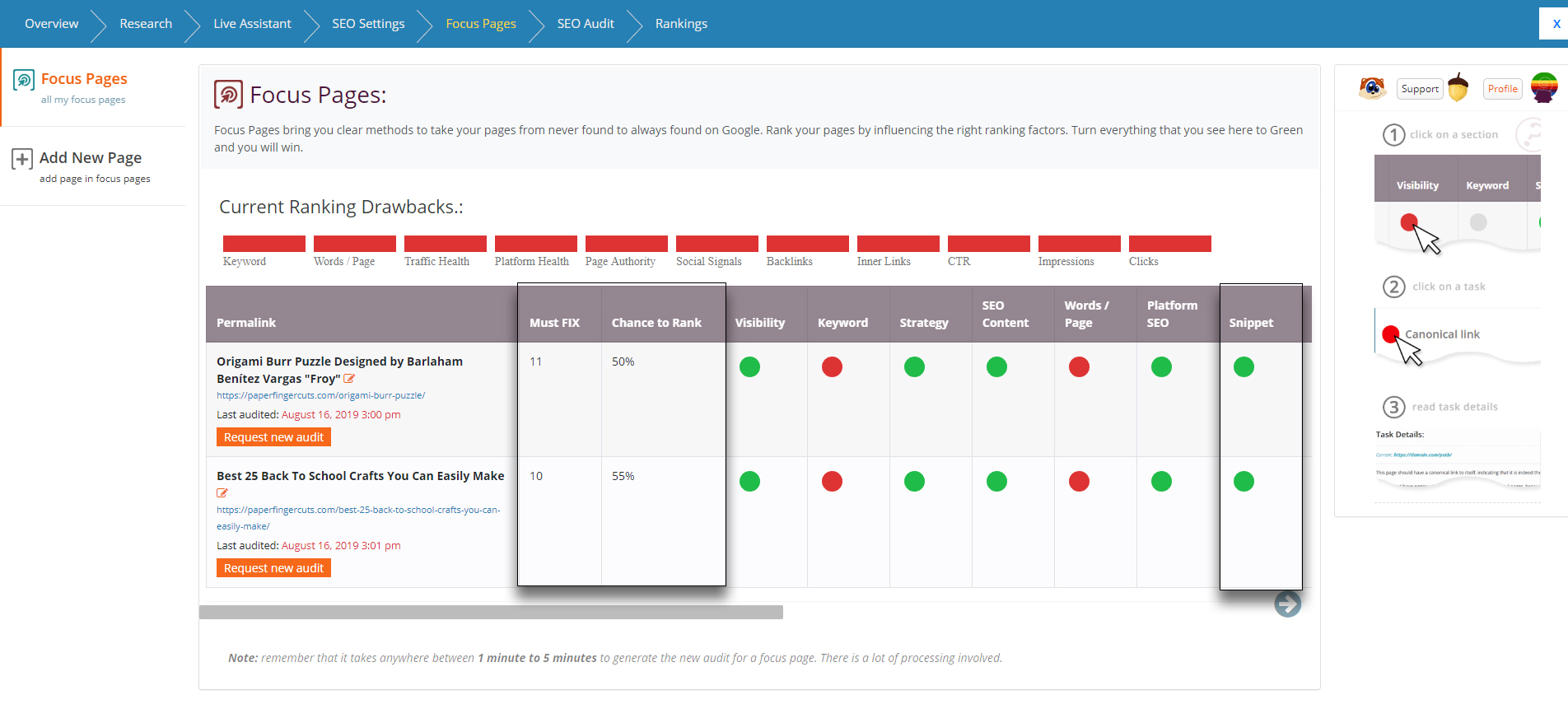 I checked my rankings again. the burr puzzle origami went down a slot, but it's still on the first page. You can also see how working on your site helps all pages, not just the focus pages. The uvwxyz origami got on the first page as well.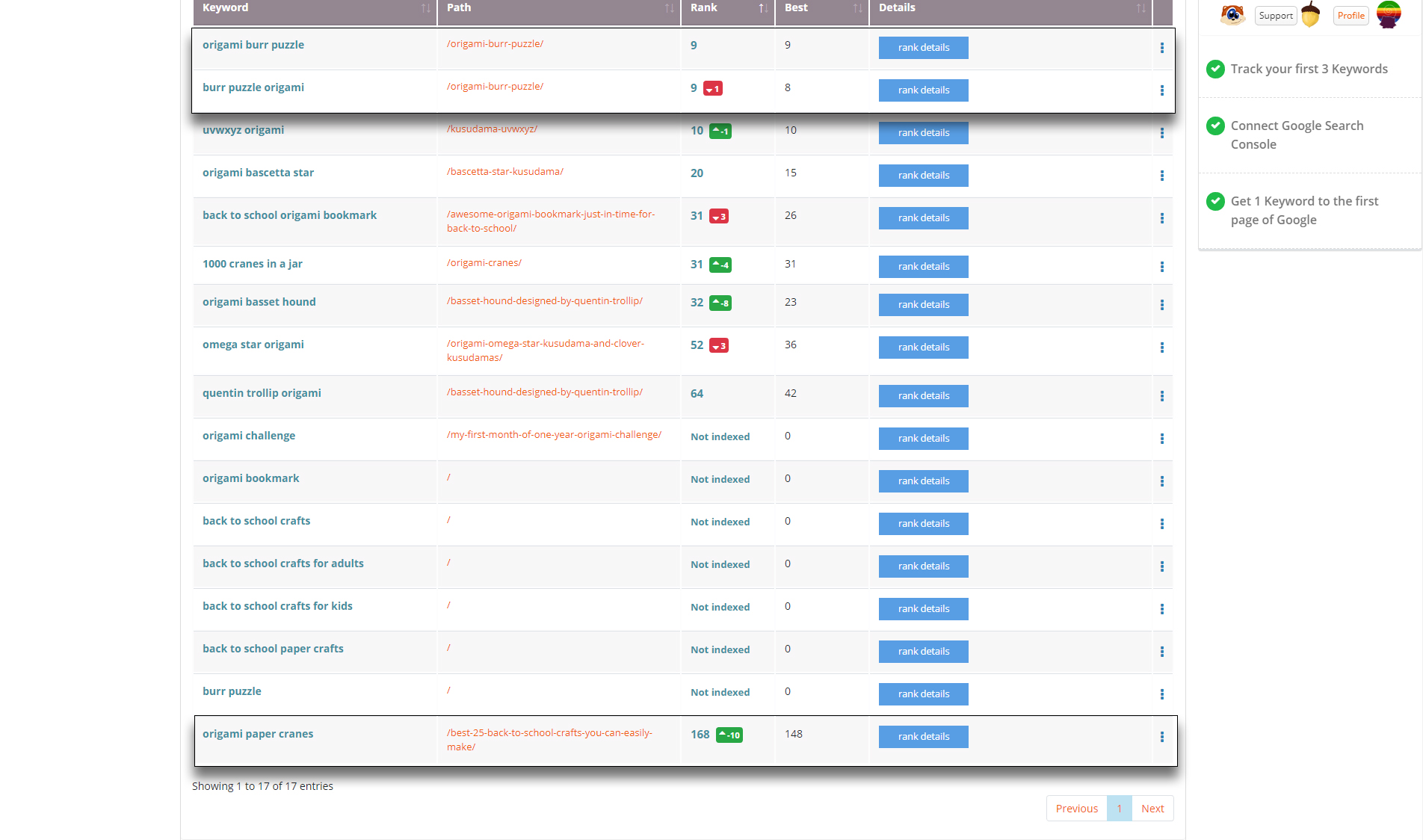 Day 7:
Read your SEO Audit. Start working on improving the score of your Audit.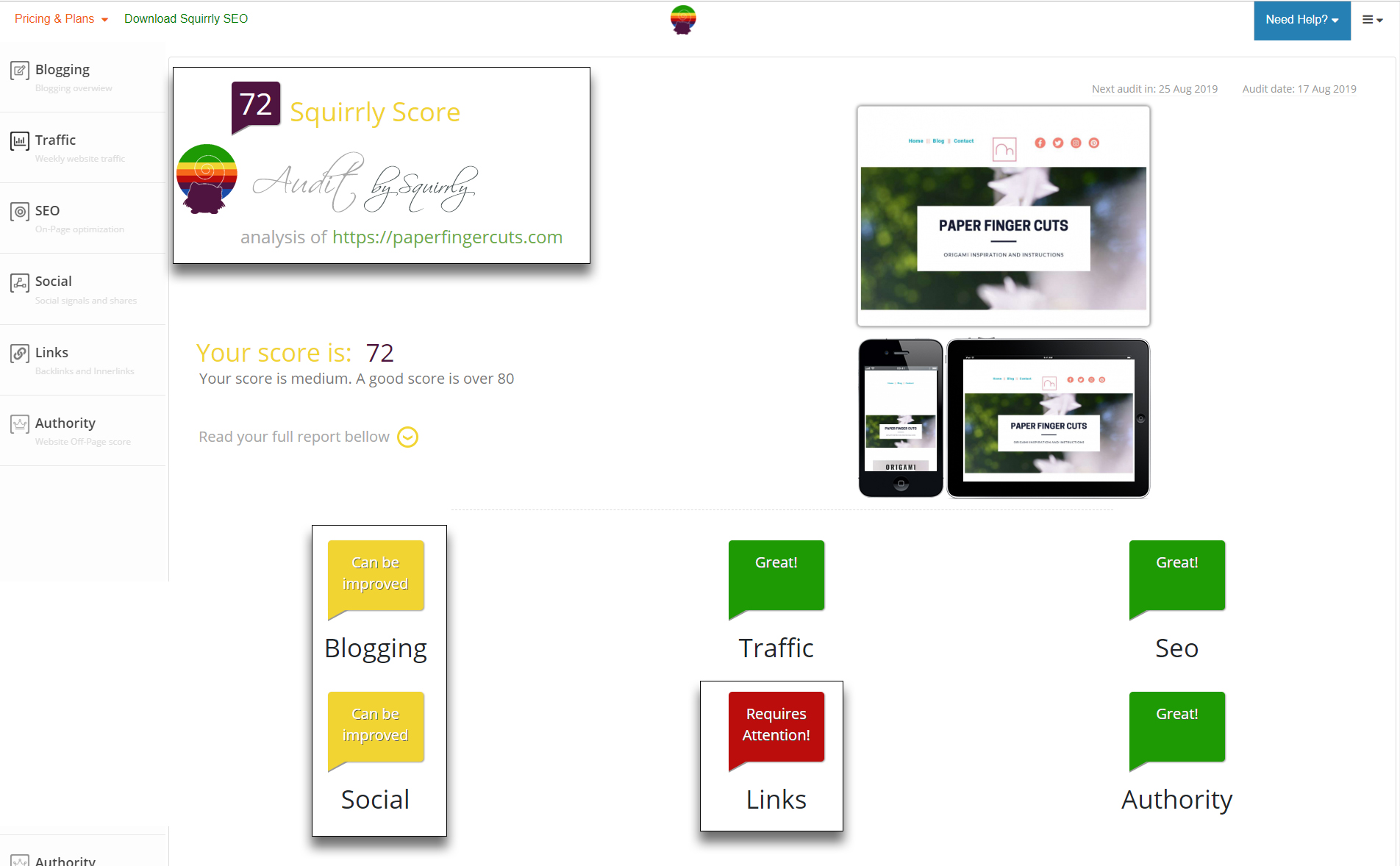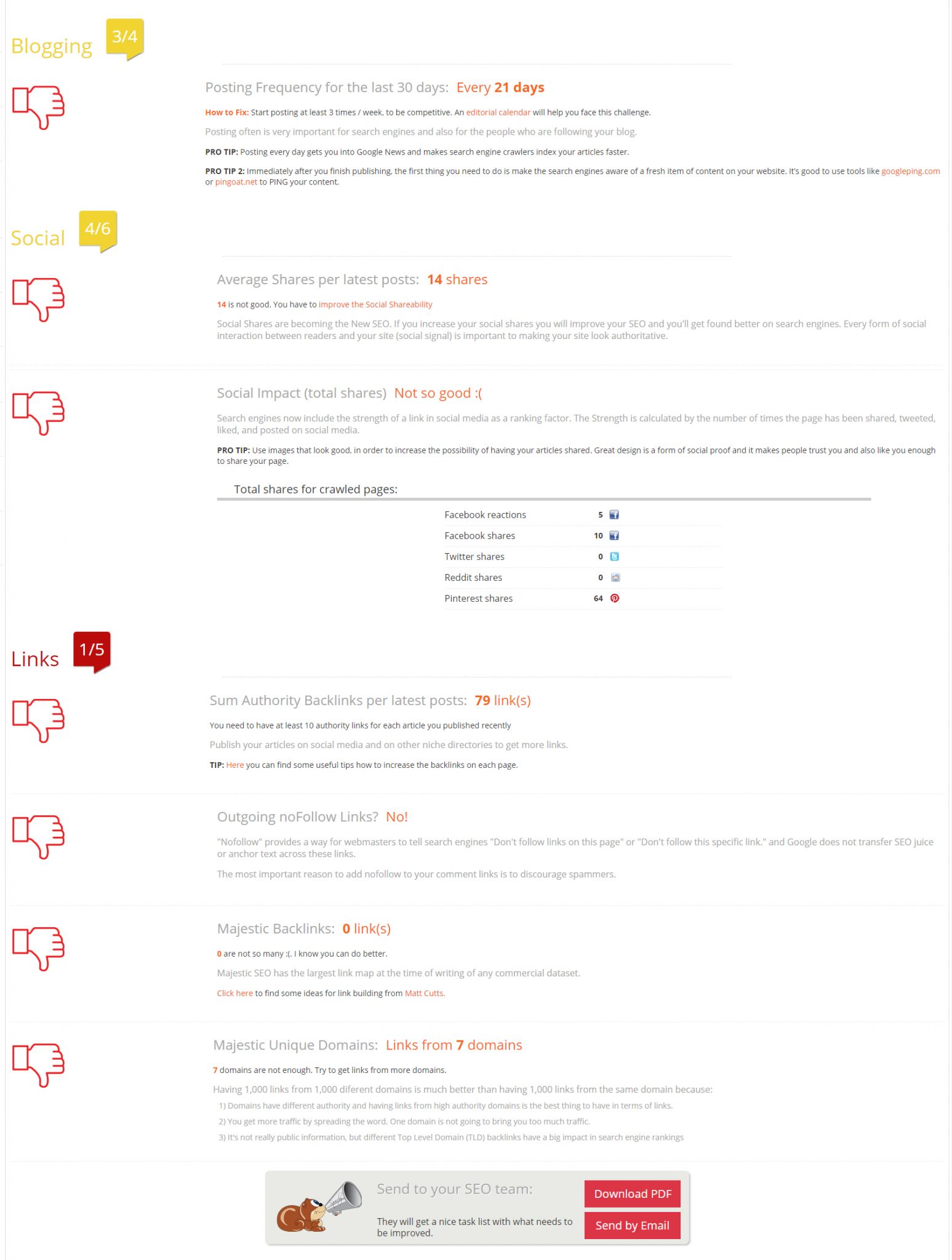 I've taken a mini-break after over the weekend one of my pages got unindexed by google for a reason or another.
Because I haven't posted anything new on my blog and did not share on social media so well, my audit score is now at 68. I will work on my habits so this will be better and more constant.
Day 8
I should also start working on getting backlinks. I don't think I will be able to get any in 14 days. But this is an important step for the long haul.
So I took a huge break, today is 14.09.2019
What is important is to never give up, even if you take huge breaks, you should always work towards your dreams. So let's see how bad I'm doing.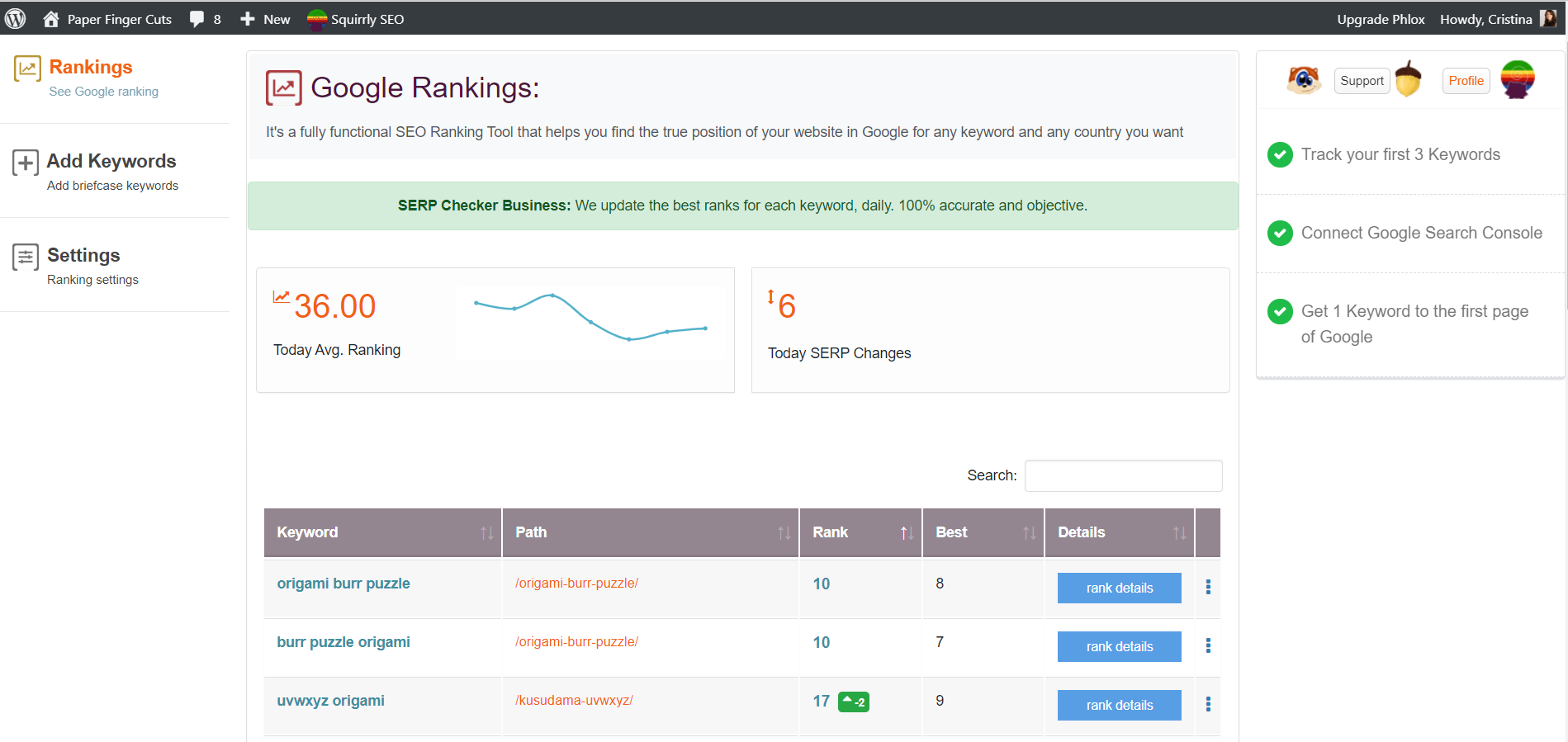 So I'm still on the first page with one of the articles, but the other one is nowhere to be found. That's ok as well, this means that I should not continue focusing on that one, for SEO. I should not be stubborn just for the sake of it.
I also have some ideas for some new articles, and I think I will try with one of those as well.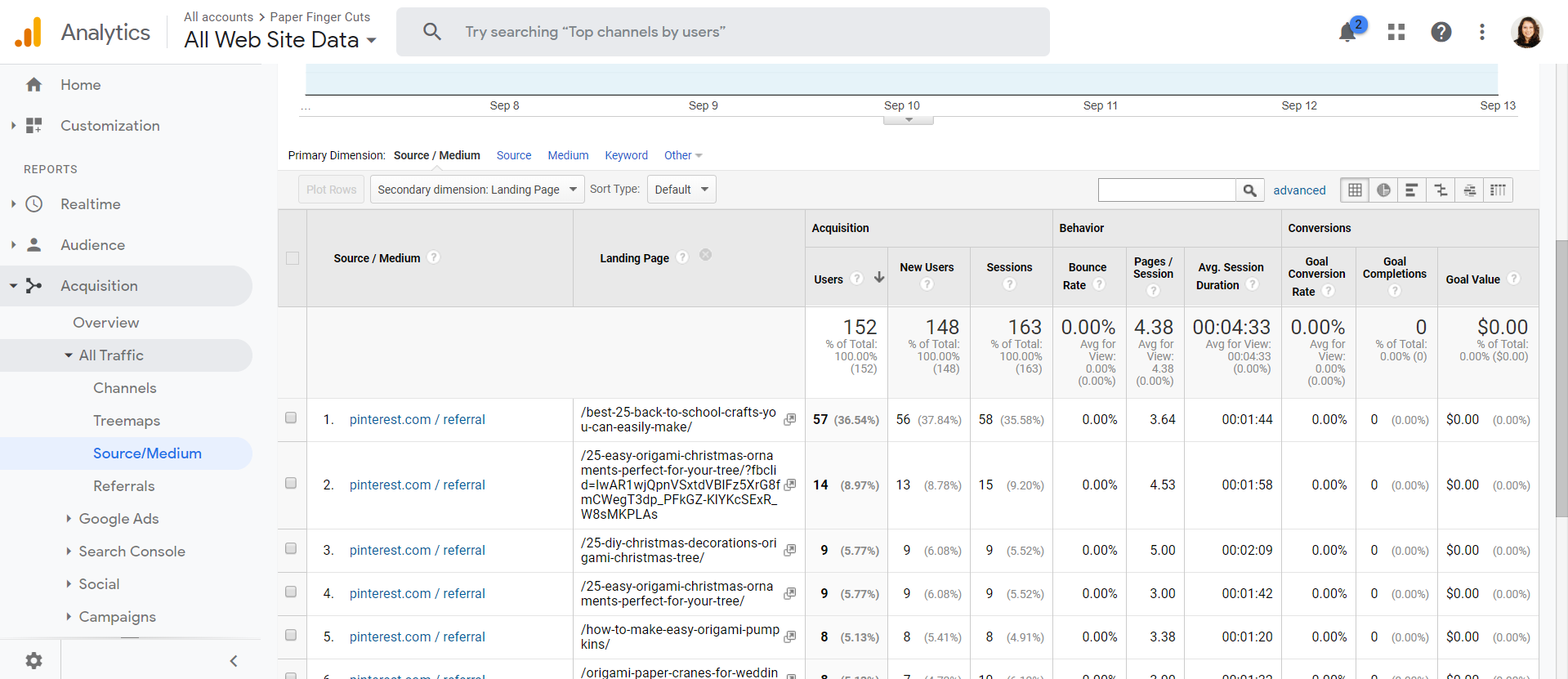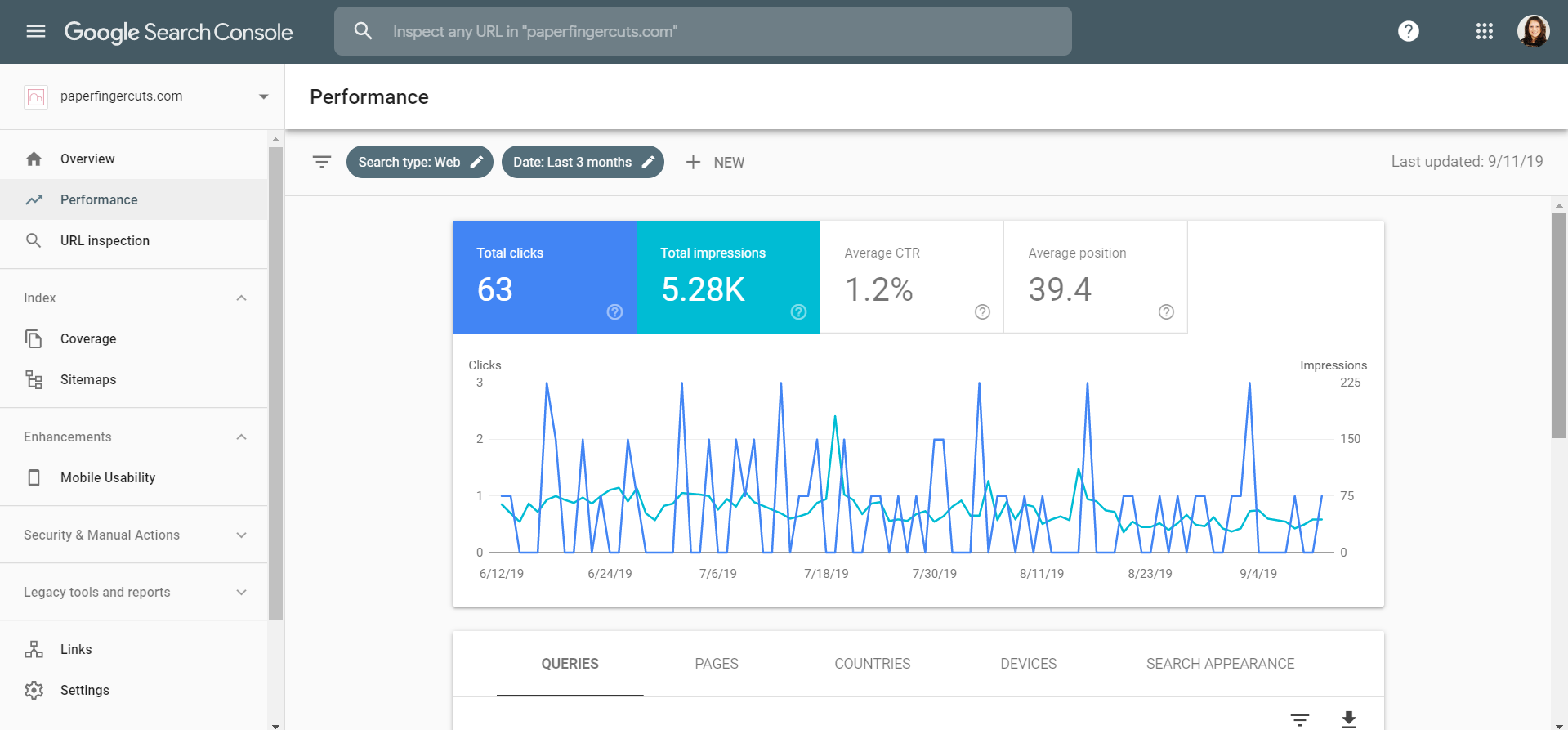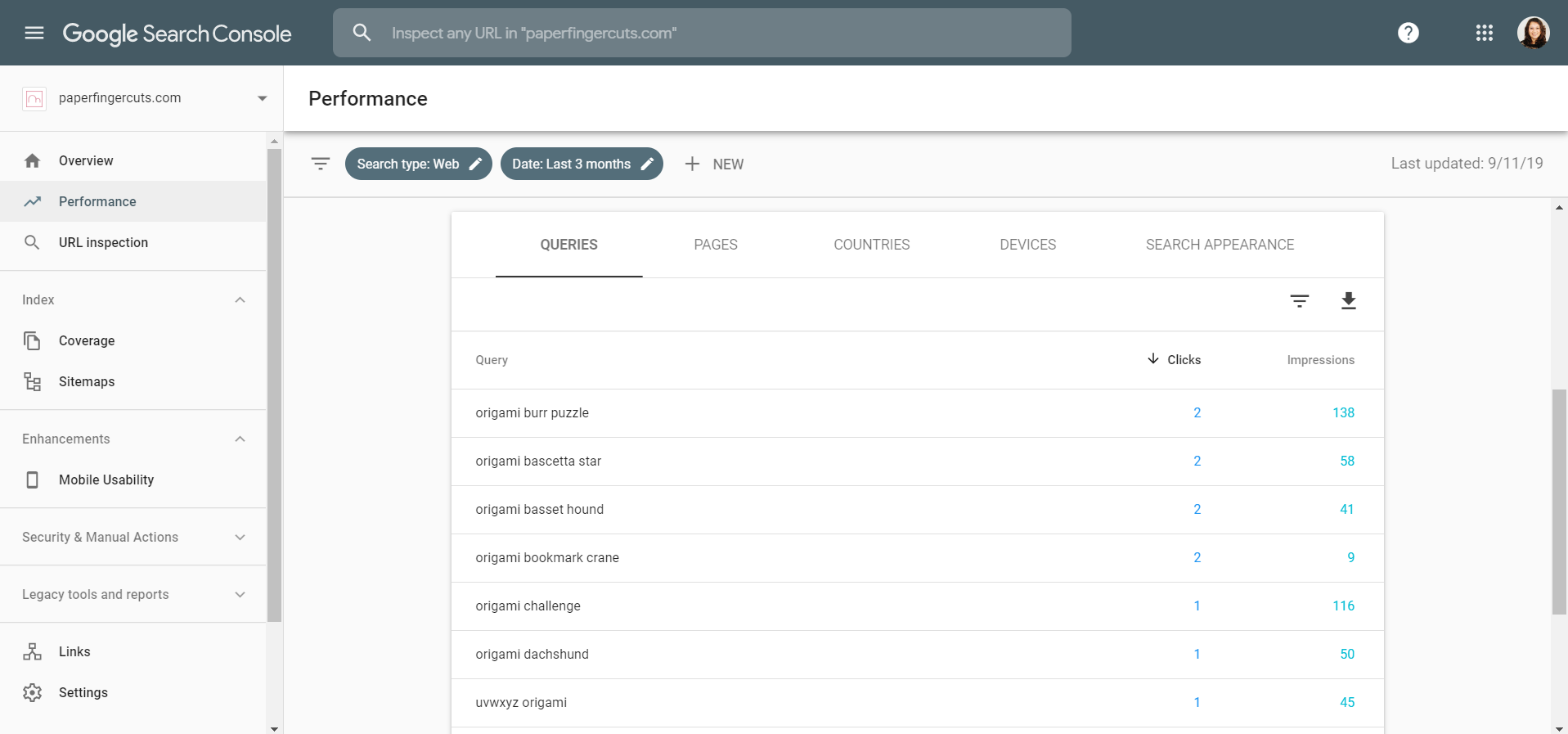 And here you can see how much not working it's influencing your site.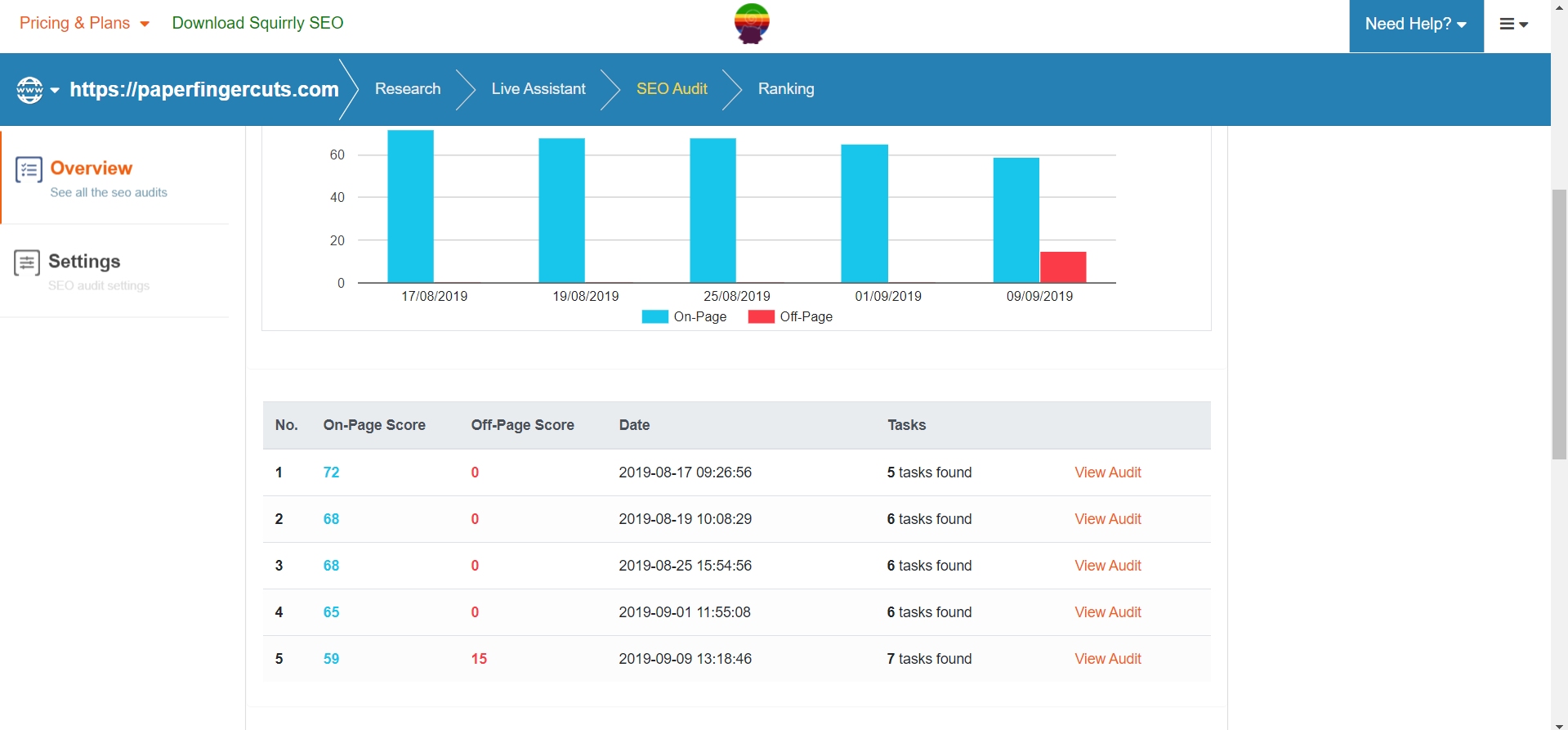 You can see that when I worked on my site my score was 72, and now it's at 59. So that's really bad.

After a long long long break from writing updates: 20.04.2020
I had still worked on my site, a little bit from time to time, still trying to grow my business but I just stopped documented it.
I did want to come back to this article just to show how I'm doing and close the article as well. So this will be the last report here.
Let's start with Google Analytics:
From 1st August 2018 to 19th April 2020 I have 15304 sessions form Pinterest, 2879 direct traffic and 1629 traffic from Google.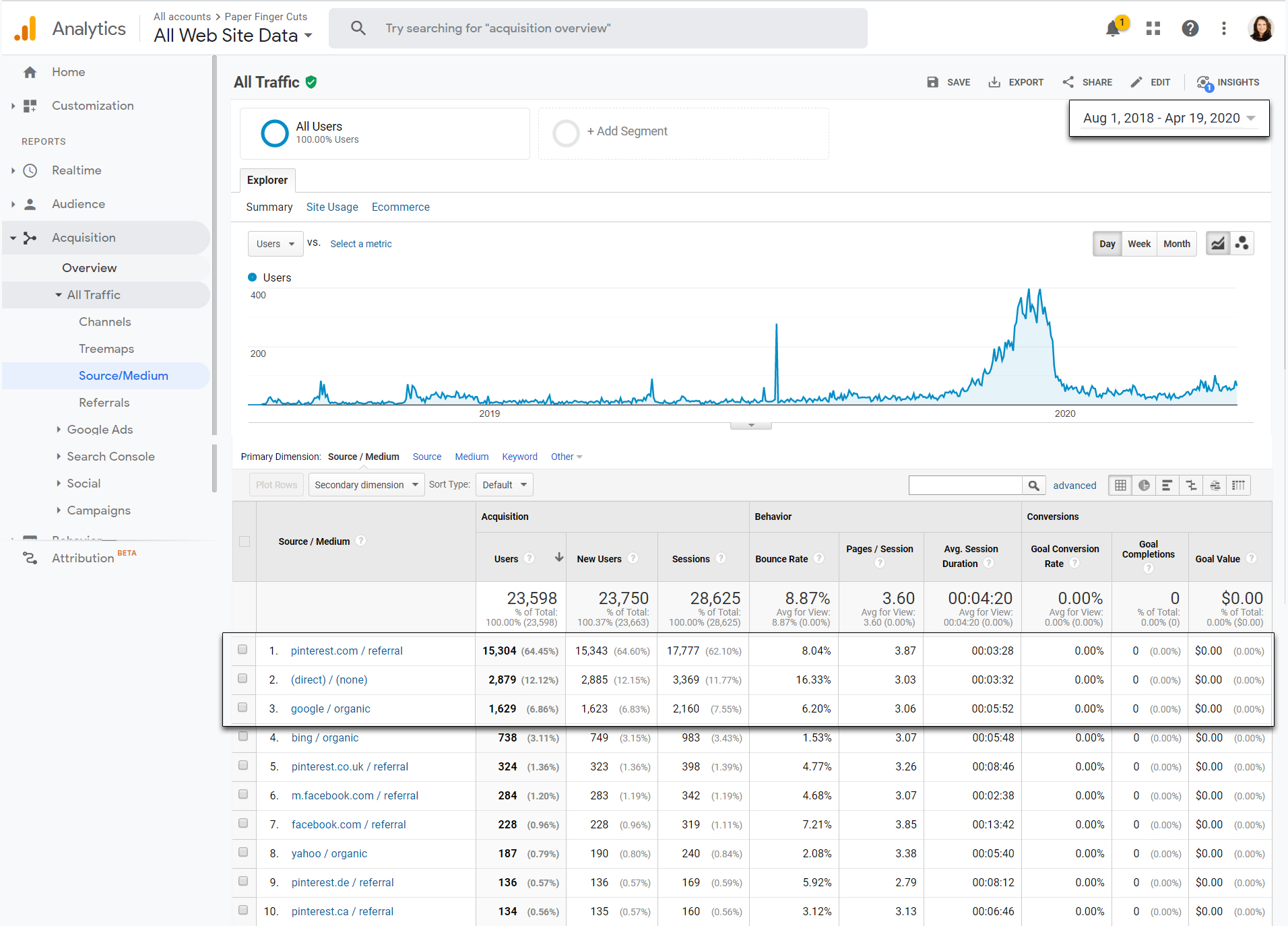 As you can see during the winter holidays I had a boom of traffic and then it kinda went back to my site's average traffic.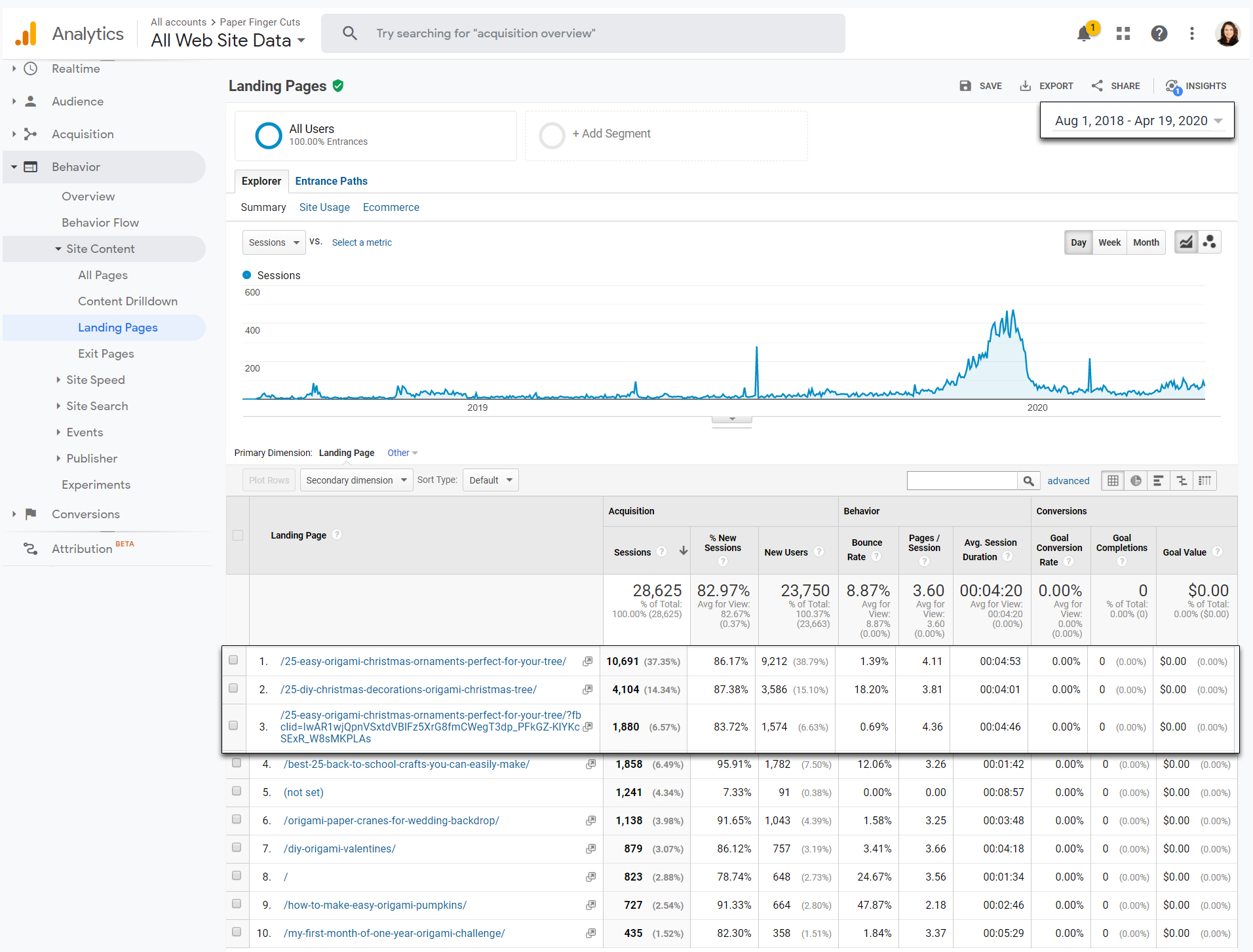 You can also see what pages brought the most traffic and the first 3 are the Christmas ones.
Let's take a look at Google Search Console as well. From 19th December 2018 to 19th April 2020 I have a total of 478 clicks and 35.4k impressions and my average position is 35.7.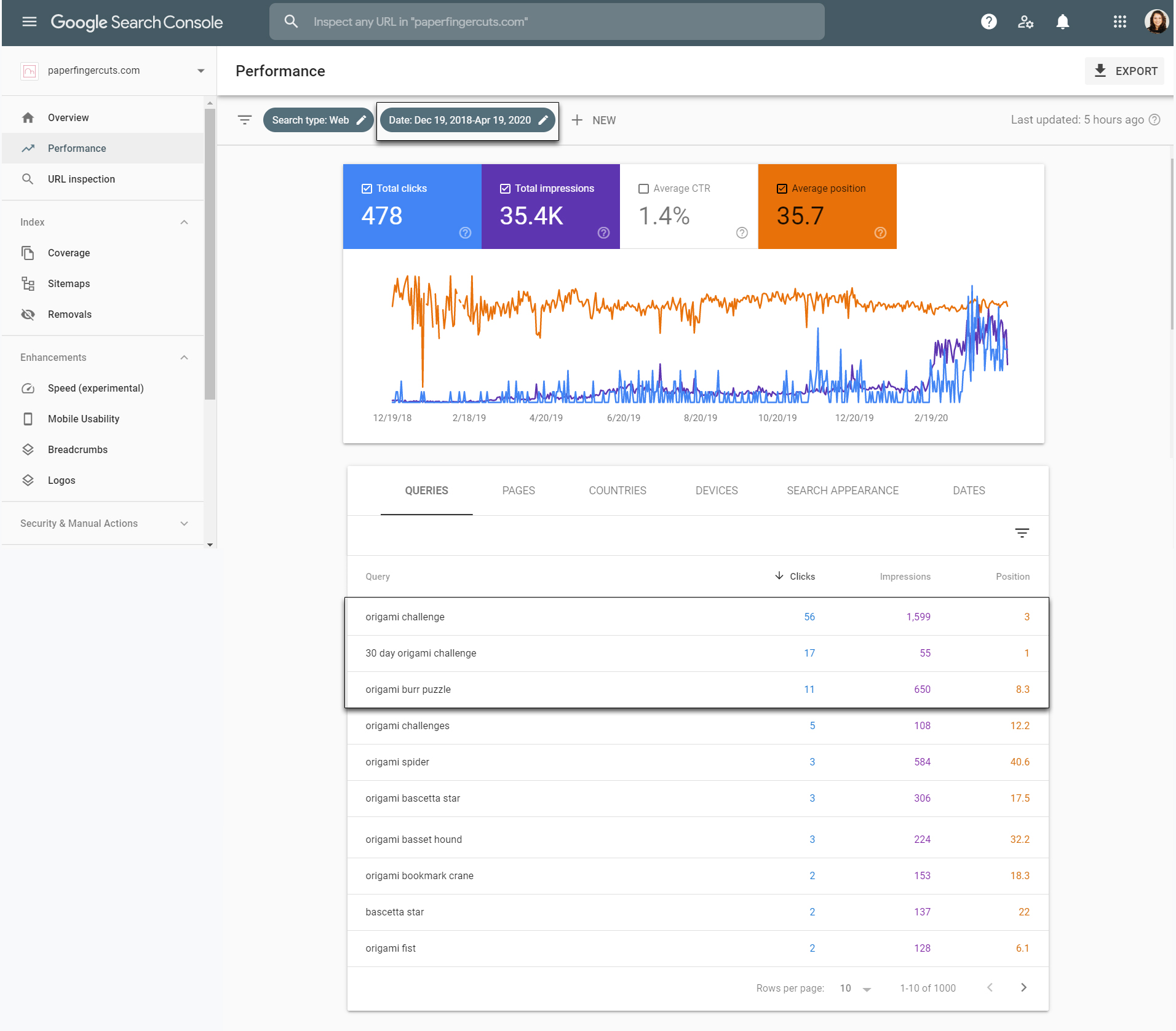 The first 3 keywords that have the most clicks are actually pages that I worked on with the focus page from Squirrly. The third one is one that is documented here, the burr puzzle.
And the last thing I want to show you are the rankings from Squirrly SEO: