Kusudama Floret designed by Natalia Romanenko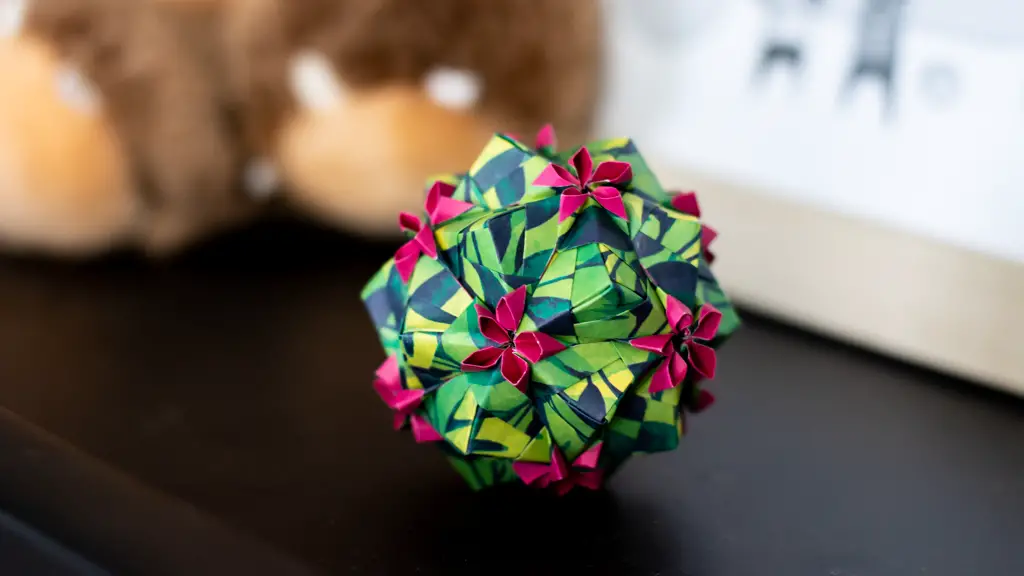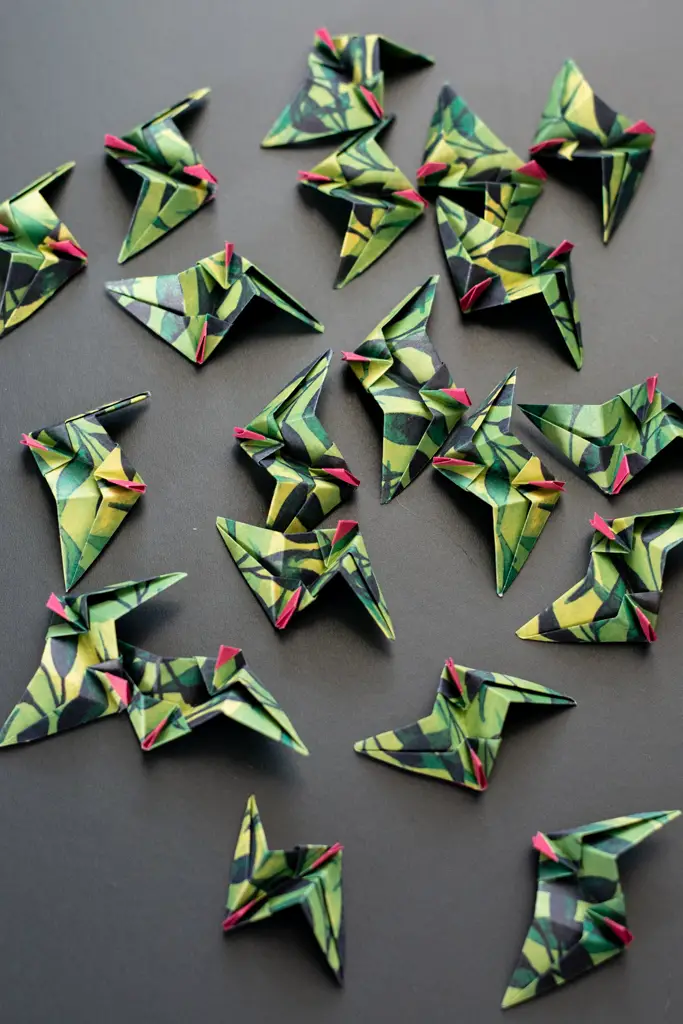 The modules are not hard to fold. There are about 20 folds to do to make a module, but after you make a few, the rest will be really easy to fold.
You will need 30 modules, of 1:1 ratio paper. I cut my paper to 5 cm by 5 cm for one module. The final size of a module is approx 5 cm by 1.8 cm.
Because the paper is double-sided, it will be really easy to follow the instruction, and to gen a nice flower, leaf contrast.
Once you folded all 30 modules of them you can start to assemble the Kusudama Floret with the 5 modules with 3 modules principle. 
For me the assembling was quite hard, and I almost gave up on it. But the final result is worth the rubble. Maybe if the modules are bigger the assembling is easier.
The finish kusudama is about 5.5 cm tall.