We are getting close to going back to school. It's time to buy lots of supplies and locker decoration as well. But why not make some of those yourself? This back to school crafts list is made specially to help you with that.
It's a great way to spend some time with your kid, as those crafts are perfect both for kids and adults alike. Some of them might need a bit of help from grown-ups, but that will just make your bond even stronger.
I would like to know which one do you like and if you are going to try some of those. Let me know in the comments and don't be shy to share your creations with me as well.
Hope you like it, and craft on.
01: DIY Origami Bookmarks by Jo Nakashima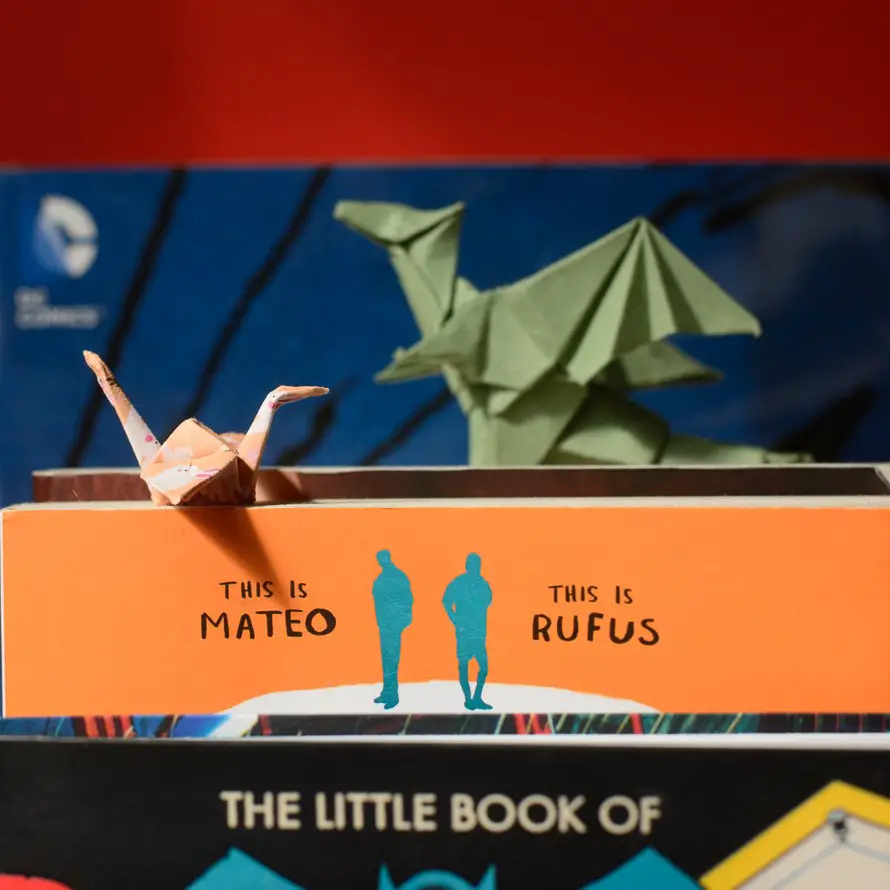 02: DIY Desk Organizer by The Craft Blog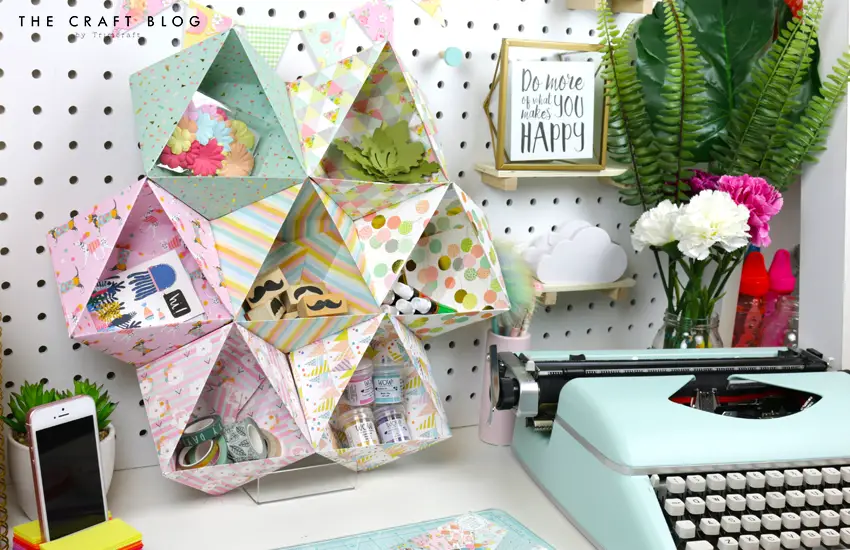 Keep all of your supplies handy  with this cool desk organizer. You can use one for different objects, for example, for pens and markers, for washy tape, different stamps and stickers and so much more. 
From now on, you will save time and always know where to find that perfect tool to make your notebook more colorful and joyful.
03: DIY Pencil Case by Cucicucicoo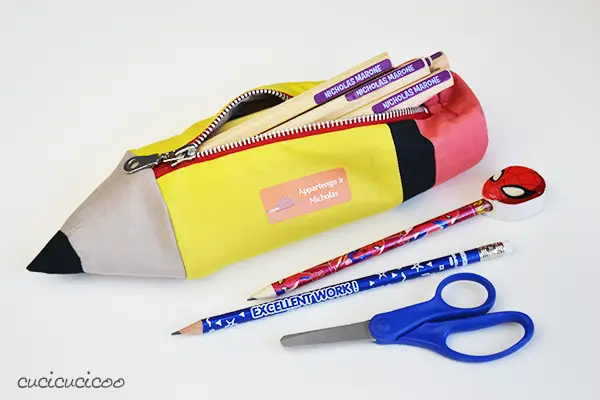 Make this pencil case in shape of a pencil to hold all of your writing tools that you need at school. 
We know how important it is to have a quality pencil case, but even more important it is to be one that you love and are proud to show it to all your colleagues.
I think this one will do the trick and start some conversation when you will confess that it's made by you.
04: DIY Notebook by The Forest Door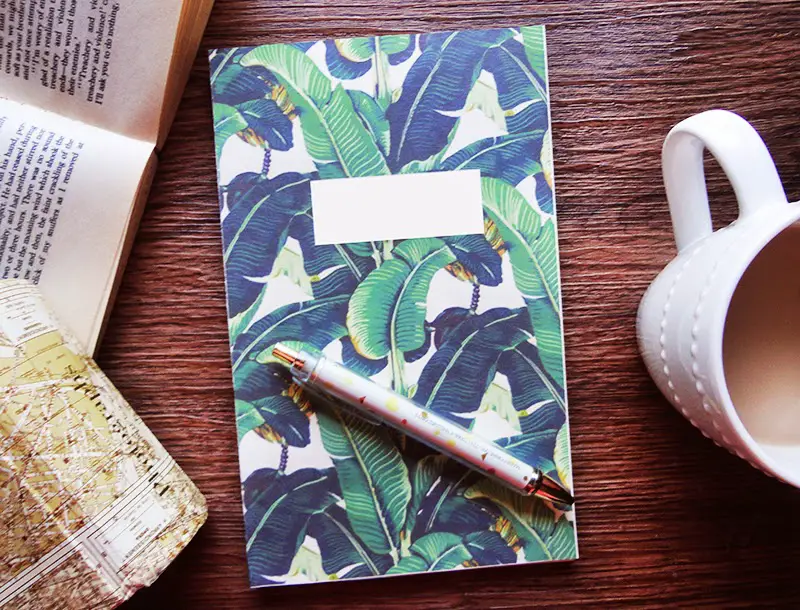 Did you always wanted to make you own notebook? Have multiple color pages and different styles as well?
Well, no need to just wish for it, you can make it. Follow this tutorial and customize the notebook as much as you like.
And you can also choose whatever cover you want. It will go great with your hobbies and interests.
05: DIY Lunch Box by Crazy Little Projects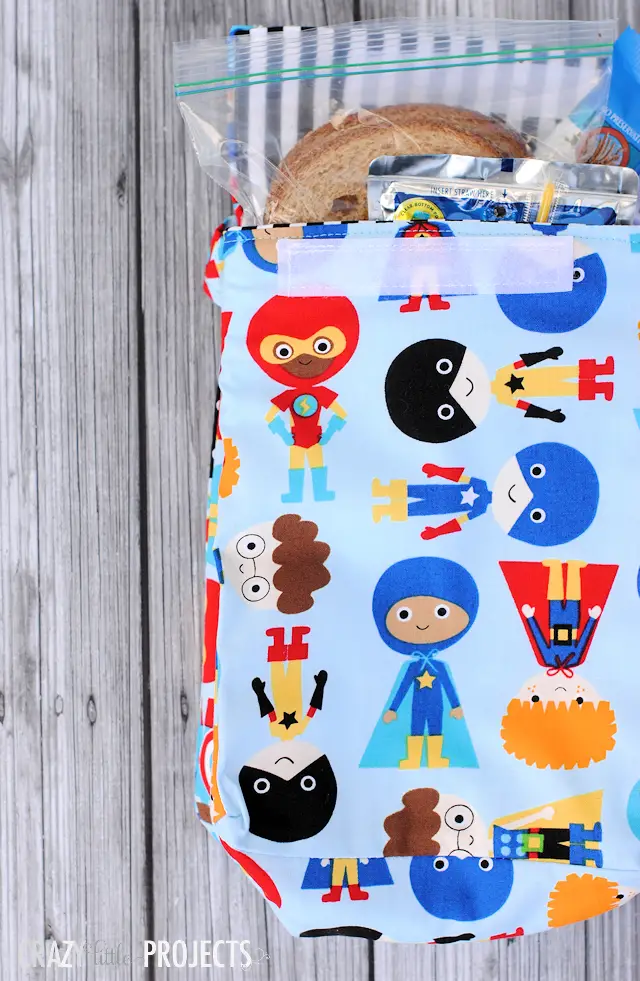 No more brown bags for lunch, from now on, bu the cool kid and show of your handmade lunch bag. 
You can ask your parents to help you and go on an adventure to find the perfect materials/ patterns for you.
06: DIY Fortune Teller Game by Minieco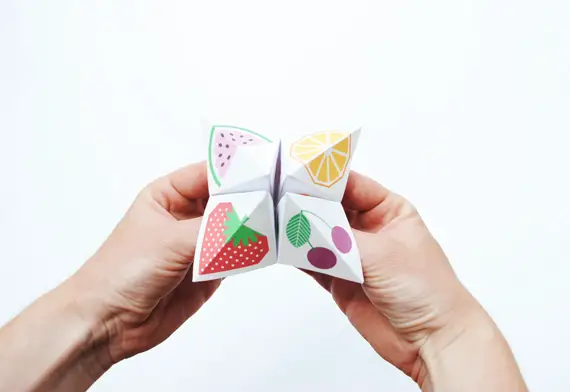 Have fun on recess with this fortune teller game. You can pretend to guess the future to your colleagues. 
You can make it anyway you will, it can be a love one, a future one, or maybe even a past theme one. The sky is the limit.
07: DIY Wall Decoration by Paula Punktchen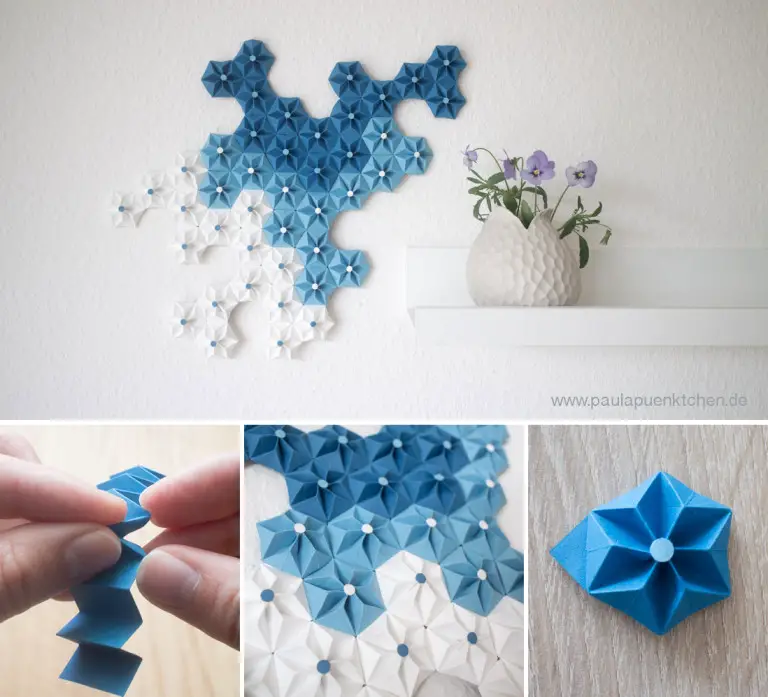 We know how important it is for anybody to customize their space. Either your room, desk, or even a dorm if that's the case.
Spend a bit of time with your friends while your making this amazing geometric wall decoration.
Choose your favorite colors and start decorating.
08: DIY Paper Apple by Paper Kawaii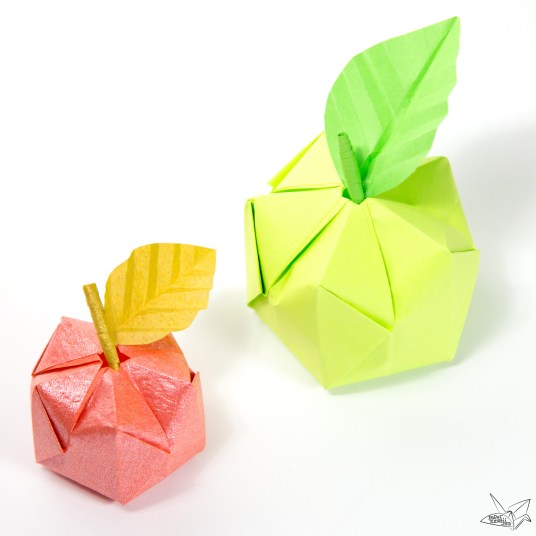 Even if you can't eat it, you can give your favorite teacher an apple that can last forever.
I think it's a great gift to show your thanks and appreciation. After all you learn a lot from your teachers and they deserve our respect.
09: DIY Sandwich Pocket by Handmade Charlotte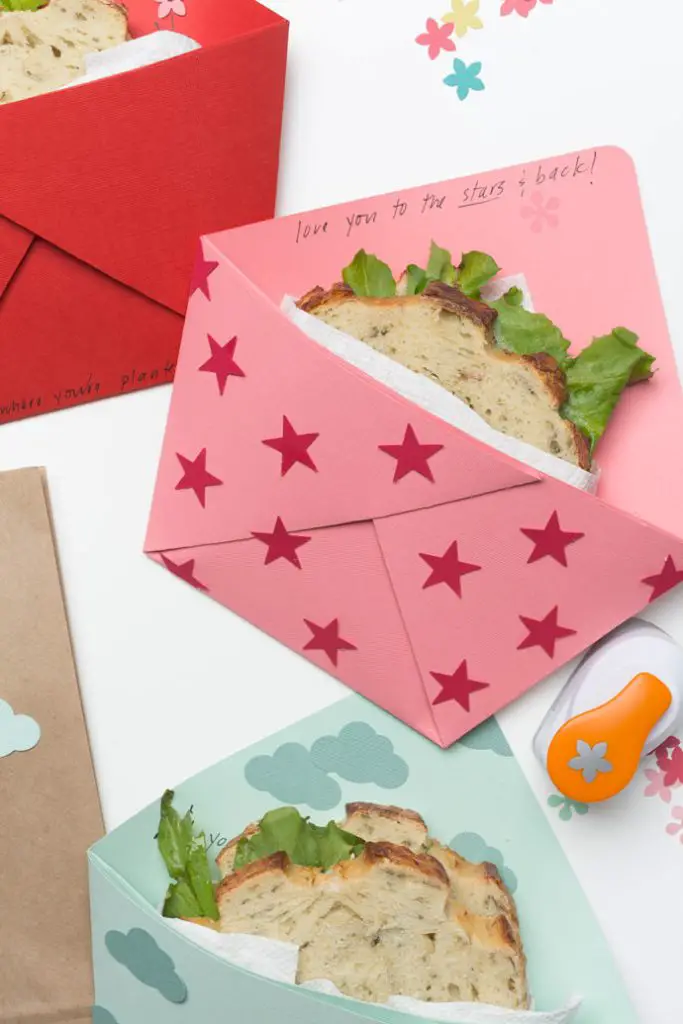 Nobody likes a soggy sandwich. There are some kids out there that don't even want to go to school with a sandwich.
You can still be cool and have a fresh snack with this great sandwich pocket.
Make it reflect your personality and be proud.
10: DIY Pencil Topper by Lia Griffith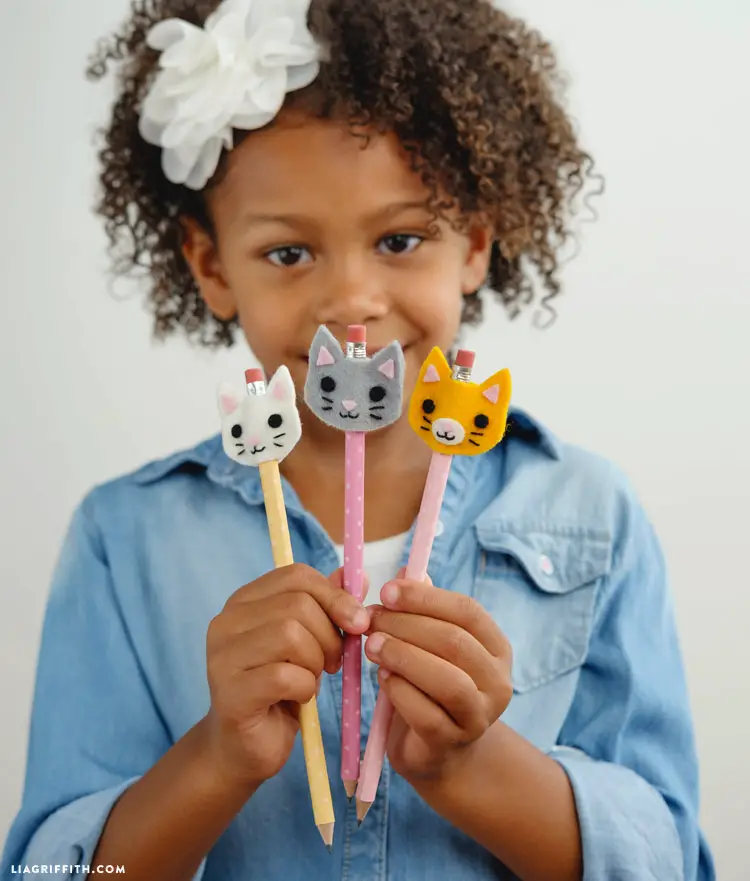 Make your pencil reflect who you are. Are you a cat person? a dog lover? or maybe a super hero. 
Let your pencils talk for you with those pencil toppers, part of our best 25 back to school crafts you can easly make.
11: DIY Book Cover by Jane Can Blog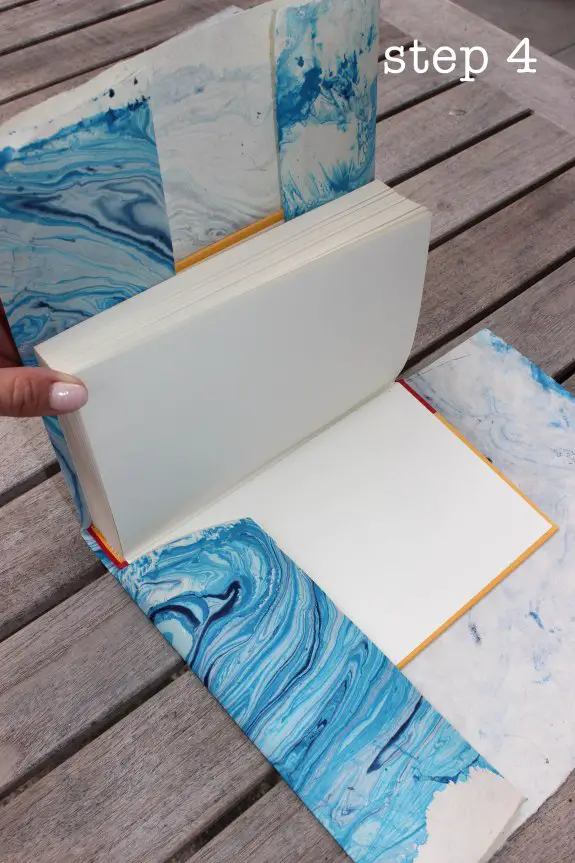 Does your book has a boring cover? Don't worry, you can make an awesome one.
Never let you boring books drag you down, you can make a makeover to all of them. 
A nice tip, if you use a pattern paper is to use one that reflect who you are.
I love cats, so that would go great on my books.
12: DIY Paper Jumping Frog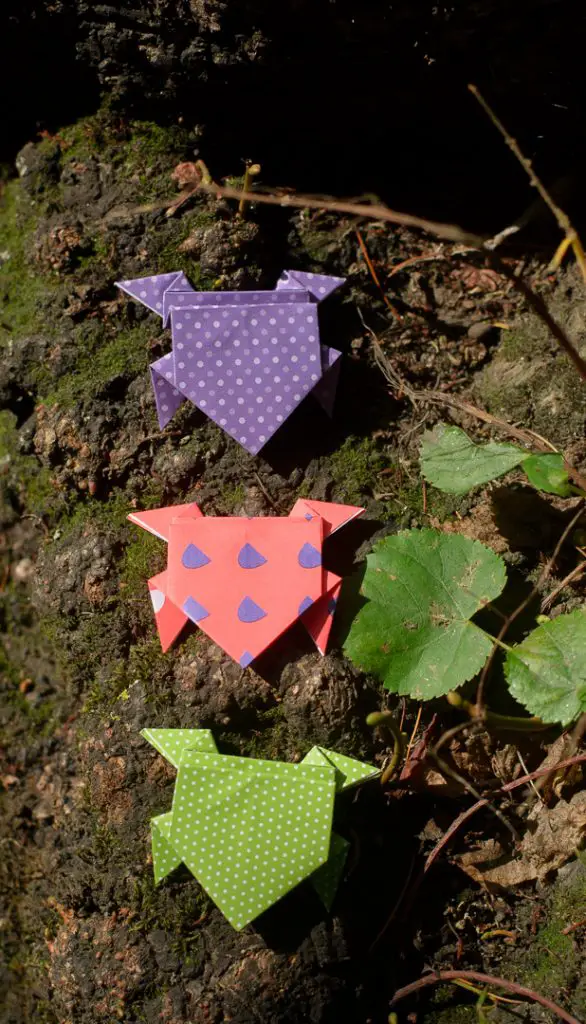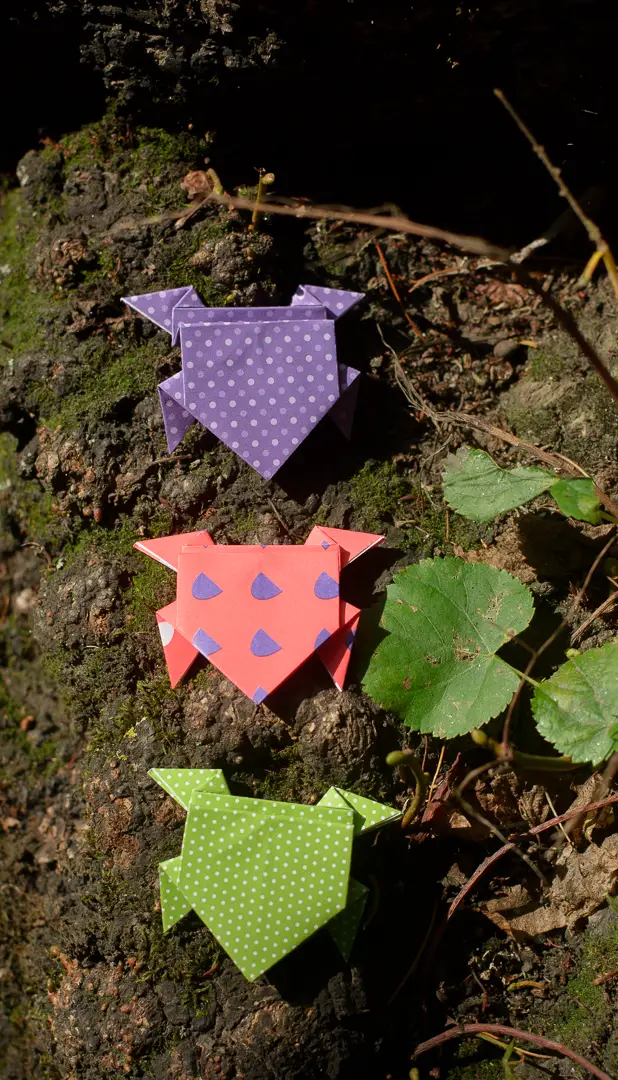 Don't know what to do on recess? Why not have a jumping frog race?
It's a great way to engage with your friends or even make some new ones. 
Those origami frogs are easy to fold and can jump really far away. You can even practice at home so you'll be the best at school.
13: DIY Document Folder by Paper Kawaii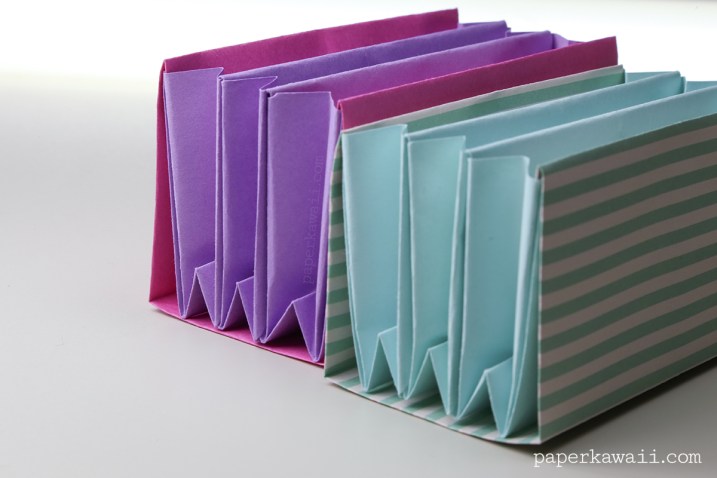 Always keep your book reports, art masterpieces and school paper organized. You never know when you will need to just grab one to show it to your friends or family. 
Lucky for you and us, you can create this cool document folder to keep them safe and easy to get.
Choose your favorite colors and start folding.
14: DIY Desk Decoration by Francesco Mancini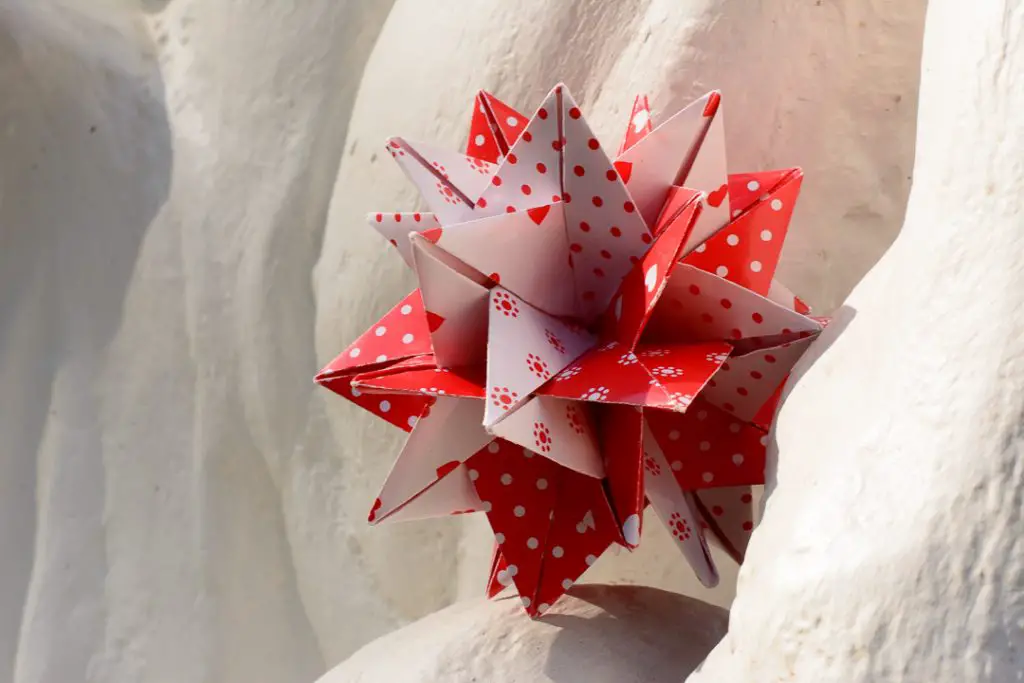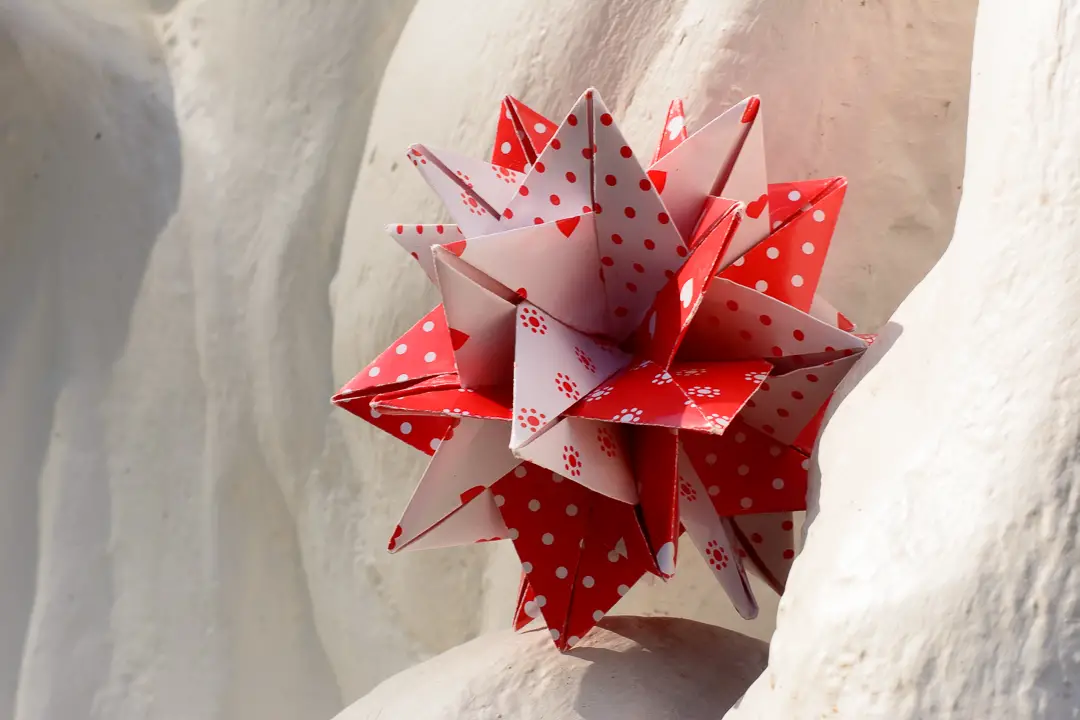 My desk is almost always a mess, but I like to have interesting decorations on it to distract from all the pens. This is one that I really like. It's an origami one, so go great with my interests.
It's called UVWXYZ kusudama and was designed by Francesco Mancini. It does take a bit of work, but I think it's worth it.
15: DIY Photo Frame by Gathering Beauty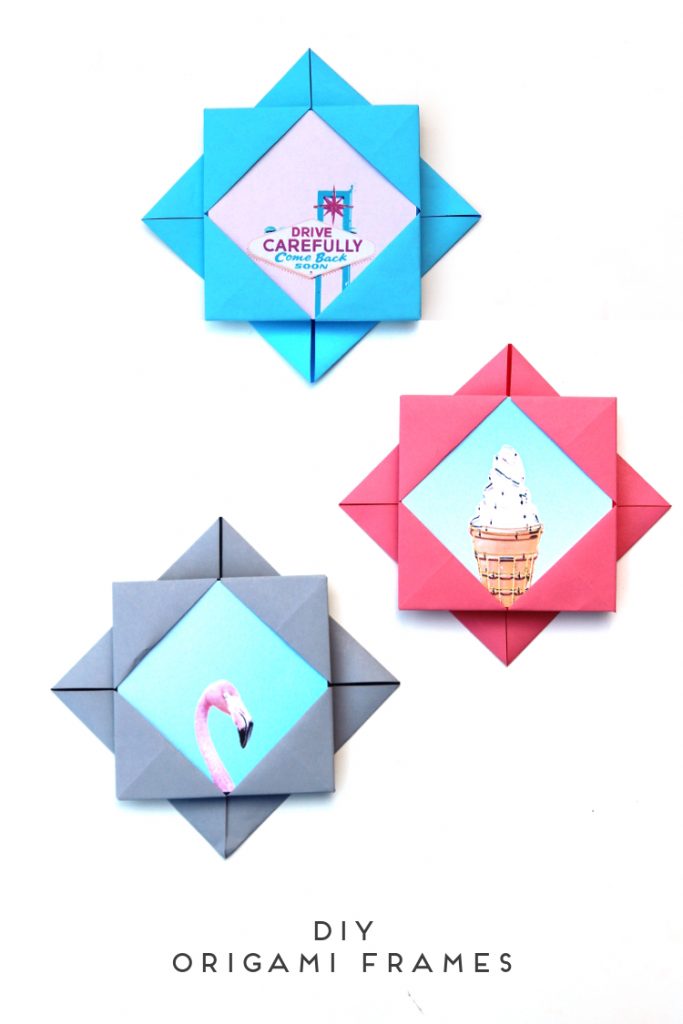 Paper photo frames are great. They don't need nails or holes in the walls, all you need is some tape.
So make as many as you want, and keep your friends and family on the wall. You could also hand some photos of your pets.
16: DIY Friendship Bracelet by Purl Soho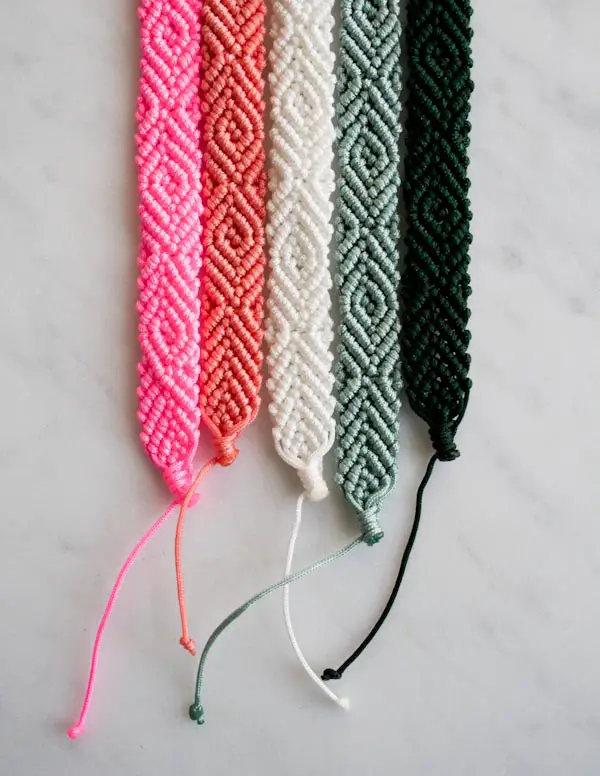 Show your friends how much they mean to you with those handmade friendship bracelet.
They are easy to make and looks amazing. You can make it any color you or your friend like, and have it as a symbol of your friendship forever.
17: DIY Backpack by Hart + Sew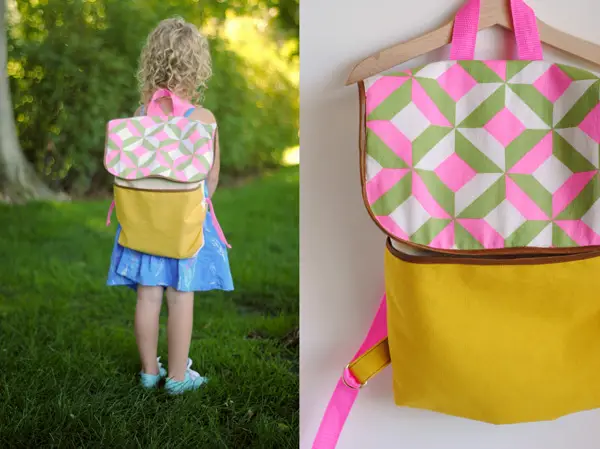 You deserve the most amazing backpack you can have. What do you think about this one?
I think this is a cute one, and it's not that hard to make. You can ask for help and then have fun with it.
18: DIY Pencil Cup by Damask Love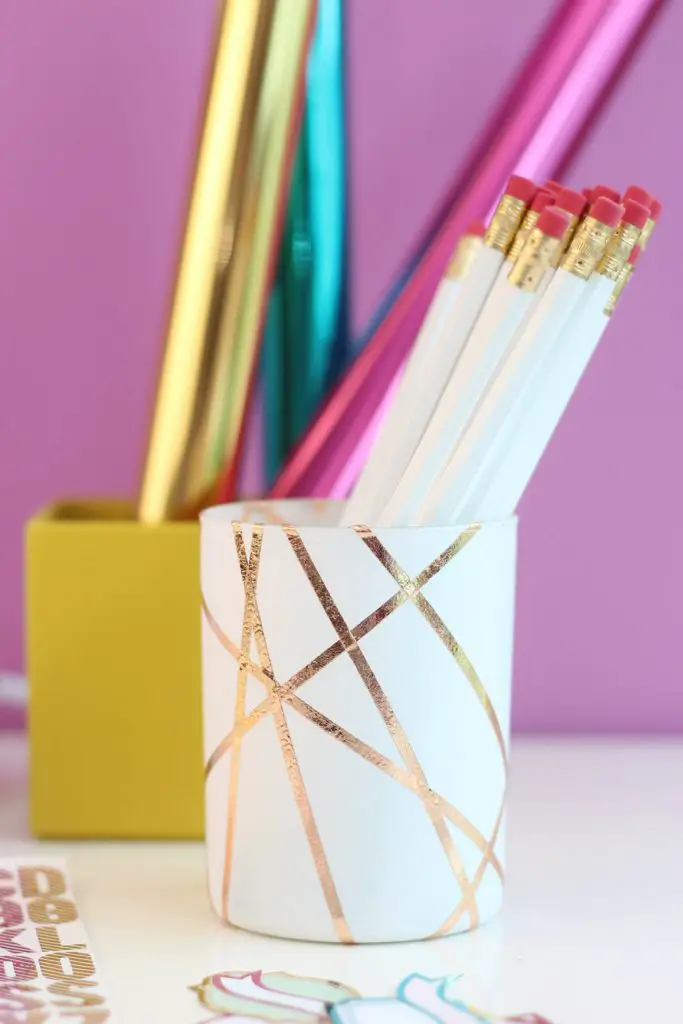 Let your pencils shine in this cool foil pencil cup. It's a great way to keep your desk organize and your pencils and pens together.
You can also make one and give as a present. It looks nice and it's practical as well.
19: DIY Clipboards by Lovely Indeed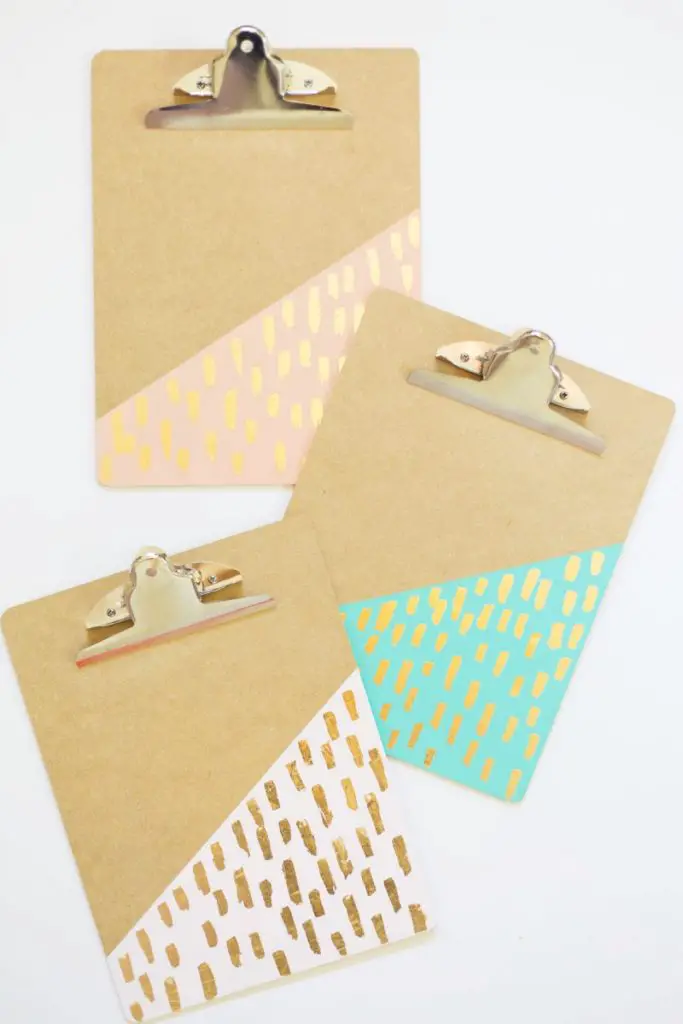 There's always a time when you need a clipboard. You need to keep some files with you. You might need to write something on the go and need something hard to do it on.
Those clipboards are fancy and useful.
20: DIY Tote Bag by Say Yes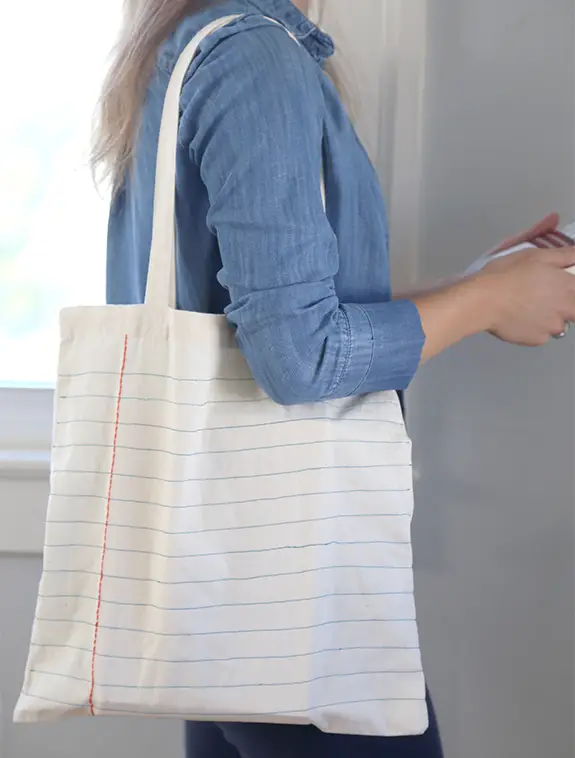 I'm all into a nice tote bag, and one that looks like a notebook file, it's just something that I want.
So you can make your own tote bag. It's a great idea of a back to school crafts as you will need something to put your books in.
21: DIY Geometric Pinboards by Enthralling Gumption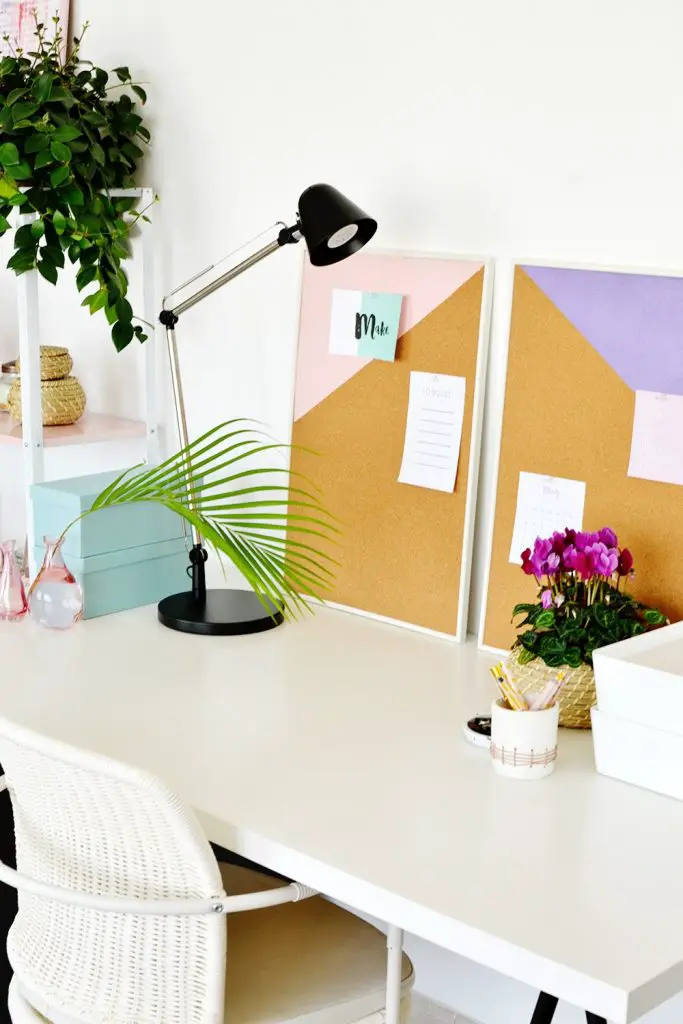 Those pin boards are amazing. They are great to keep your important notes on sight and all the messages that you need.
You can also pin your to do list, or some photos. You can customize them as much as you want them.
22: DIY Felt Flowers by Something Turquoise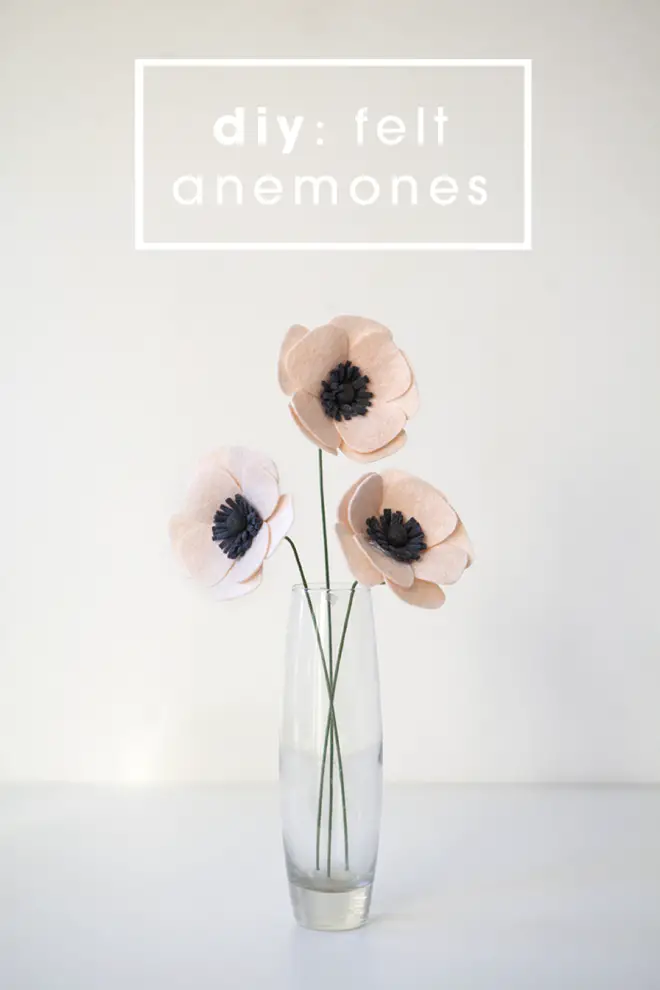 You don't need to worry about watering those flowers, or them dying on you. 
They would always be beautiful, in full bloom and perfect. Plus they are made by you so they will me more precious to you.
23: DIY Locker Decoration by Aww Sam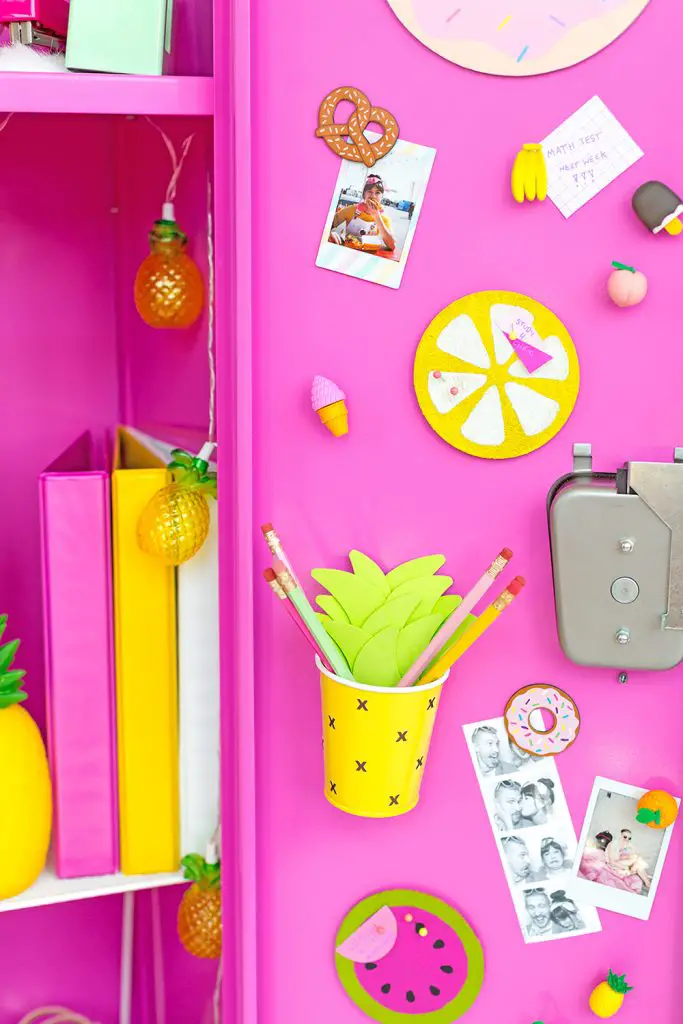 Locker decoration is a great way to make your school time more pleasant. 
You can add all kinds of thinks on your locker door, and do all kind of cute decorations inside as well.
24: DIY Earphone Holder by Make It And Love It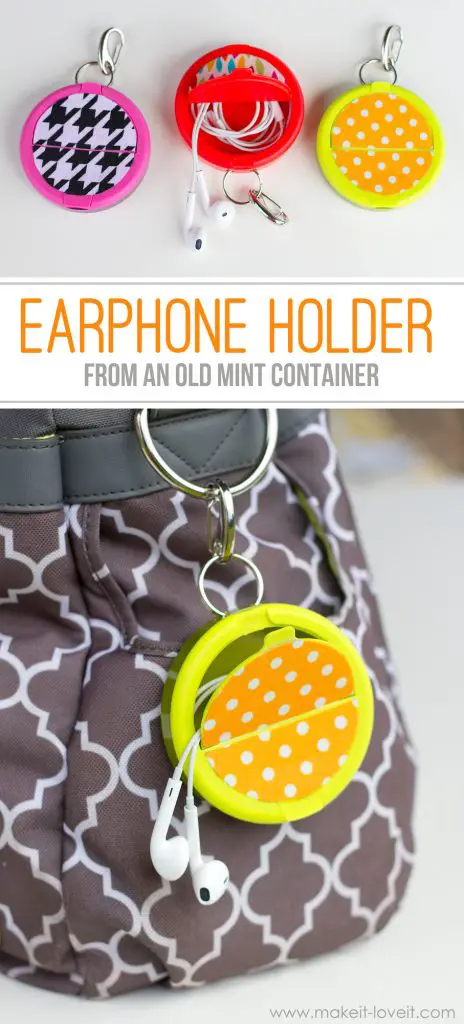 Earphone are always get tangled and mix with other stuff in your backpack.
This way they will stay untangled, and you will always know where they are.
25: DIY Emoji Magnets by The Surznick Common Room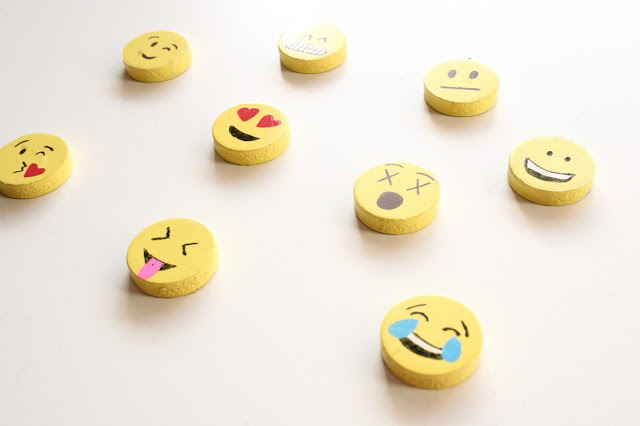 With emoji being a continuous trend, those are some great magnets to do for you or for a loved one. 
You can make any ones you like and leave some emoji messages on the fridge.
I hope you liked my selection of back to school crafts. Let me know in the comments what are your favorite crafts. Are you excited to go back to school?