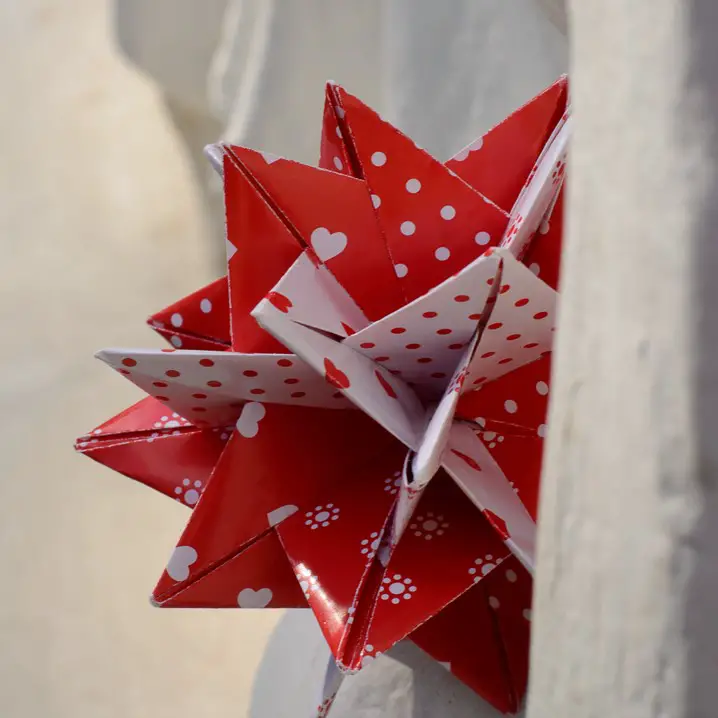 Model: UVWXYZ
Designed with: Francesco Mancini
Type: Modular, Kusudama
Modules: 30 (5.3cm X 7.5cm)
Final kusudama dimensions: about 10cm tall
Diagram: Here
Paper: Double-sided Patterned Paper
This time I folded Kusudama UVWXYZ, quite a name it has.
I love the way it looks. So modern and geometrical, and I think this paper that I bought from DM really works for this model. Having different patterns but the same color scheme, helps it have more dimension and structure. You can see another model folded with the same paper here.
It's not hard to fold, but it is a struggle to assemble.
You will find all kind of usefull information in the rest of the article. Hope you will give it a try, as it looks so nice.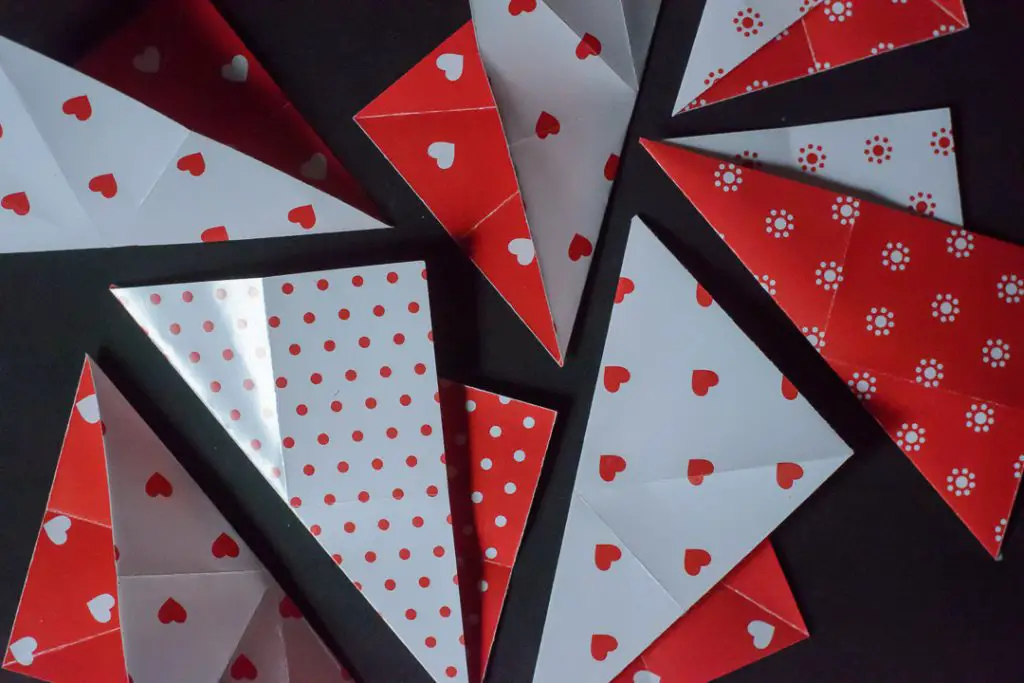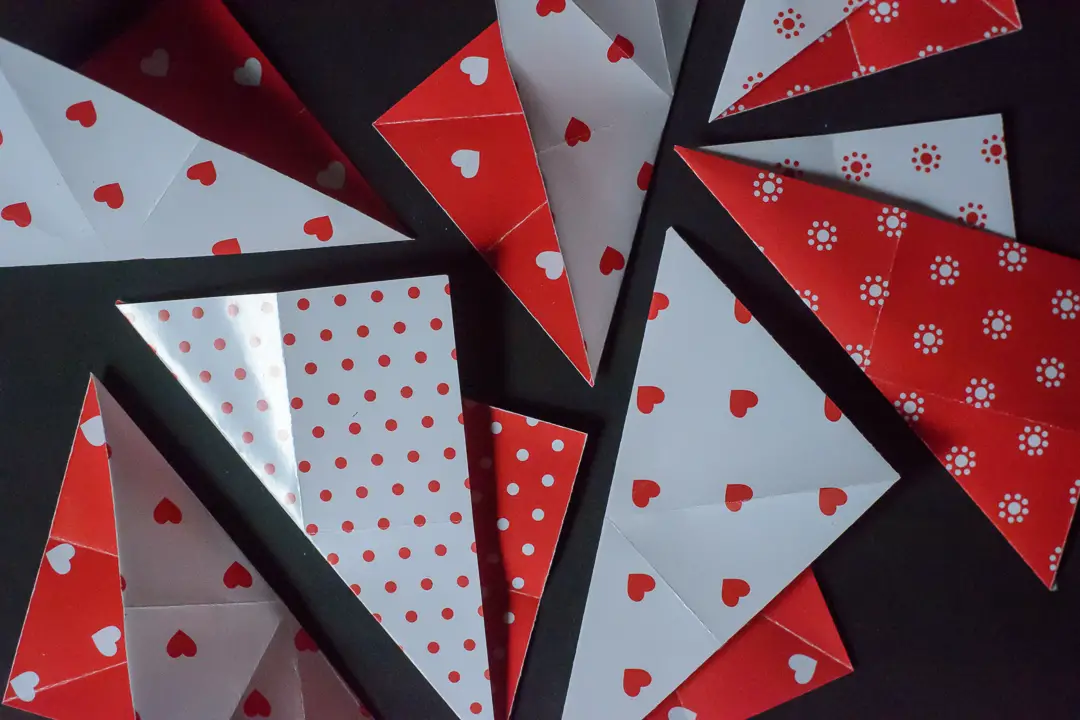 Kusudama UVWXYZ Designed by Francesco Mancini
To make particular kusudama you will need 30 pieces of paper. I used 5 pieces of 6 colors. I started by using a piece of  5.3cm X 7.5cm paper for each module. The final dimension of a module is 4.6cm x 3.5cm. And the final model was about 10cm tall, I forgot to measure it.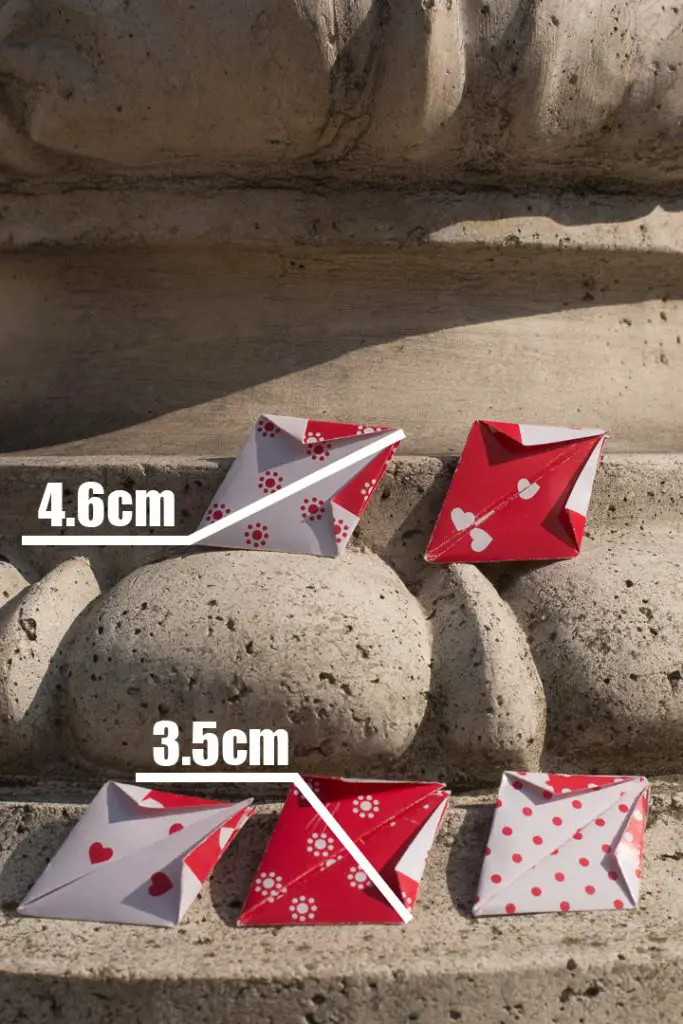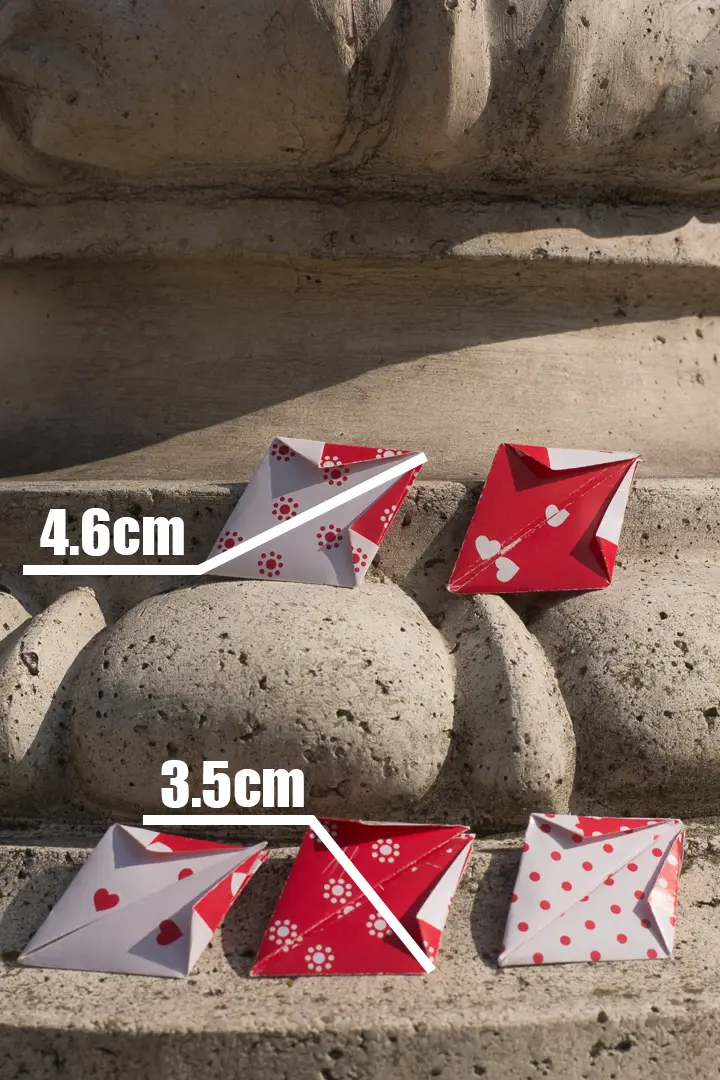 The modules are easy to fold, and don't take up too much time. The difficult part begins when you start assembling it.
It's hard to make them stay together and keep it its form.
So even though, the kusudama does not require assembling with glue, I did ended up gluing each module.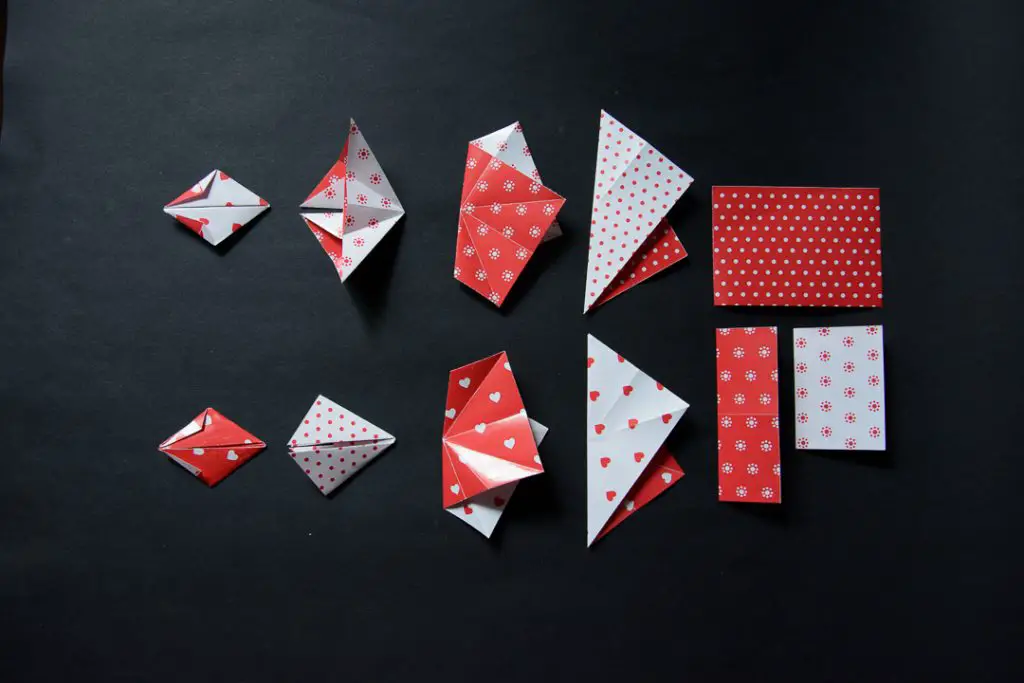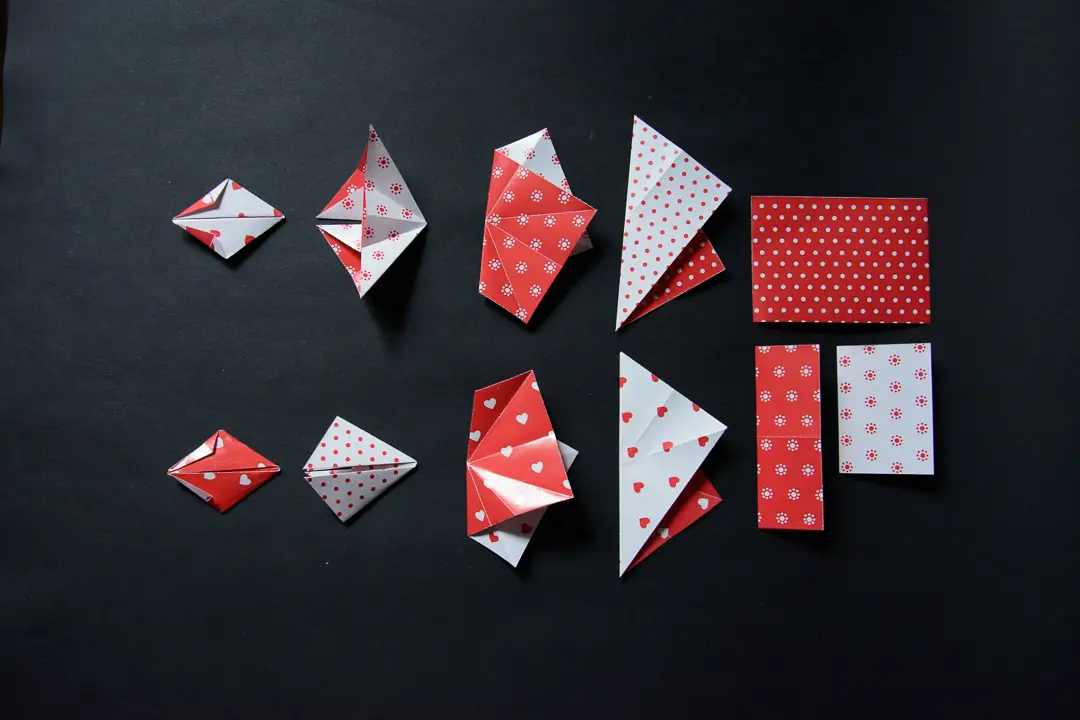 For it's photo-shot, I was thinking of an outside session. The sun was up, the light was good, I had a idea of a setting and I went for it.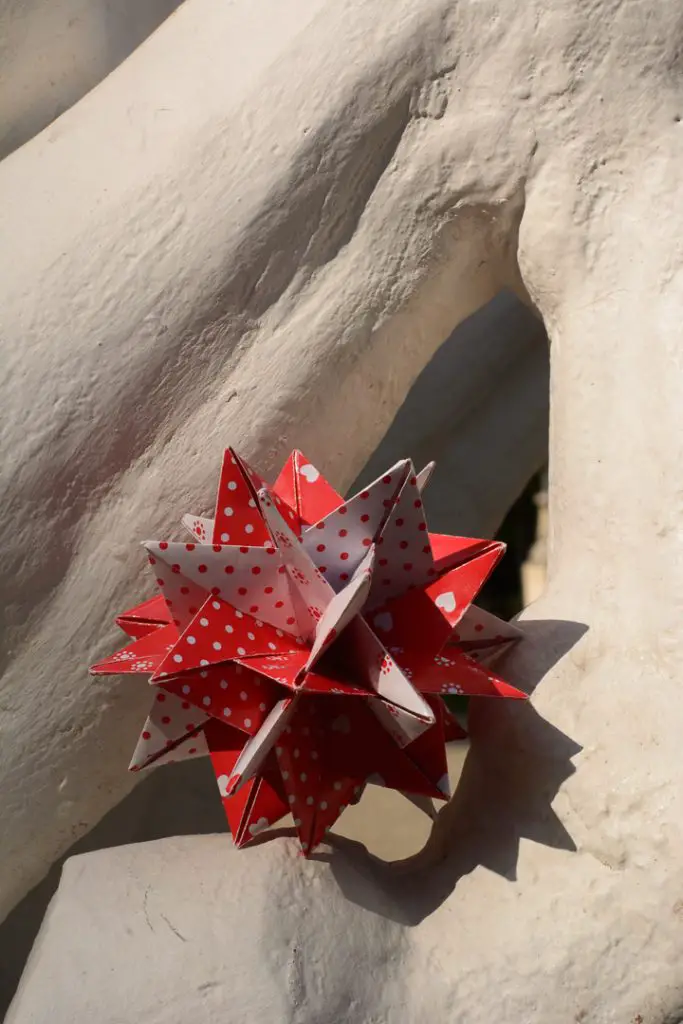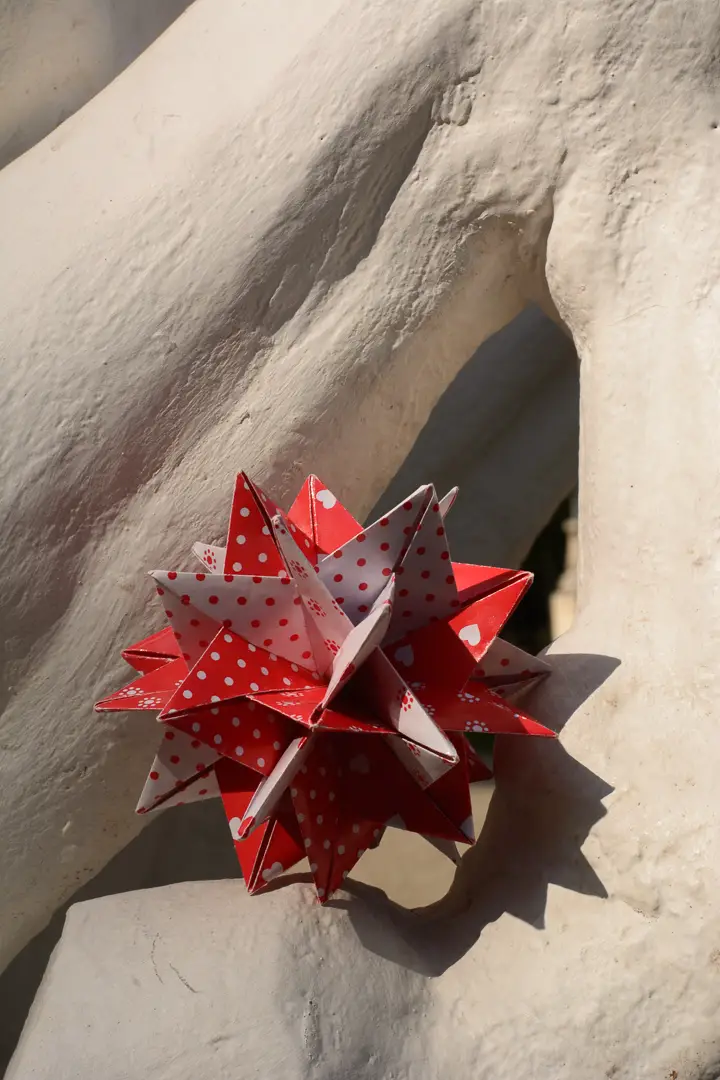 I liked it so much how it looks in this setting. The photos are made on a sculpture from a fountain. I should also mention that it was a bit windy outside and that the origami Kusudama UVWXYZ was not heavy at all. I think you already know what happened. But first, look how pretty it is.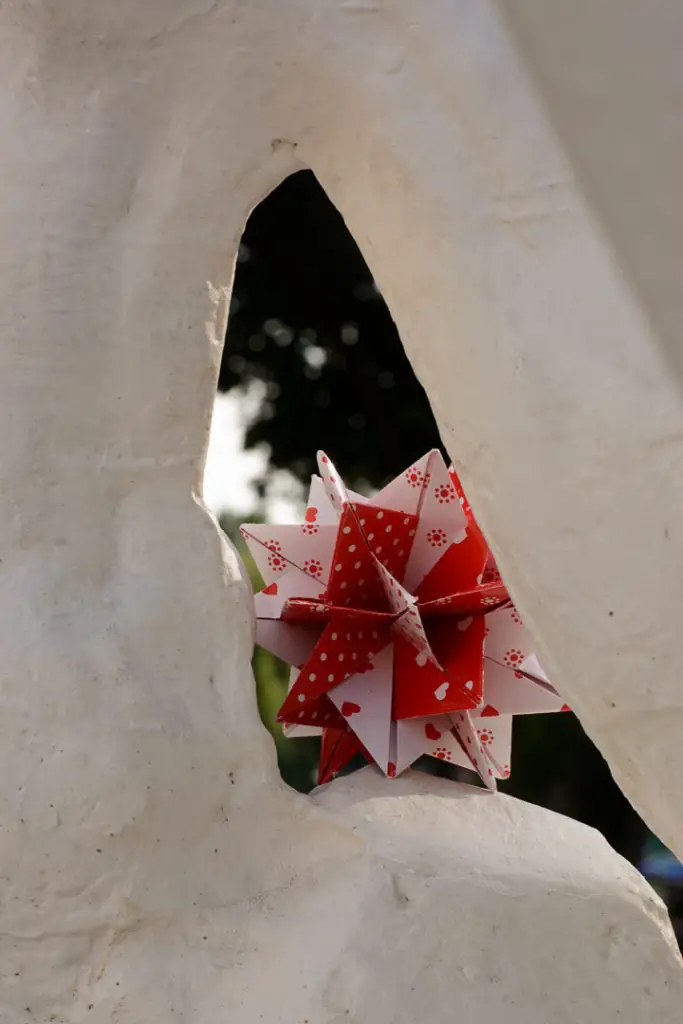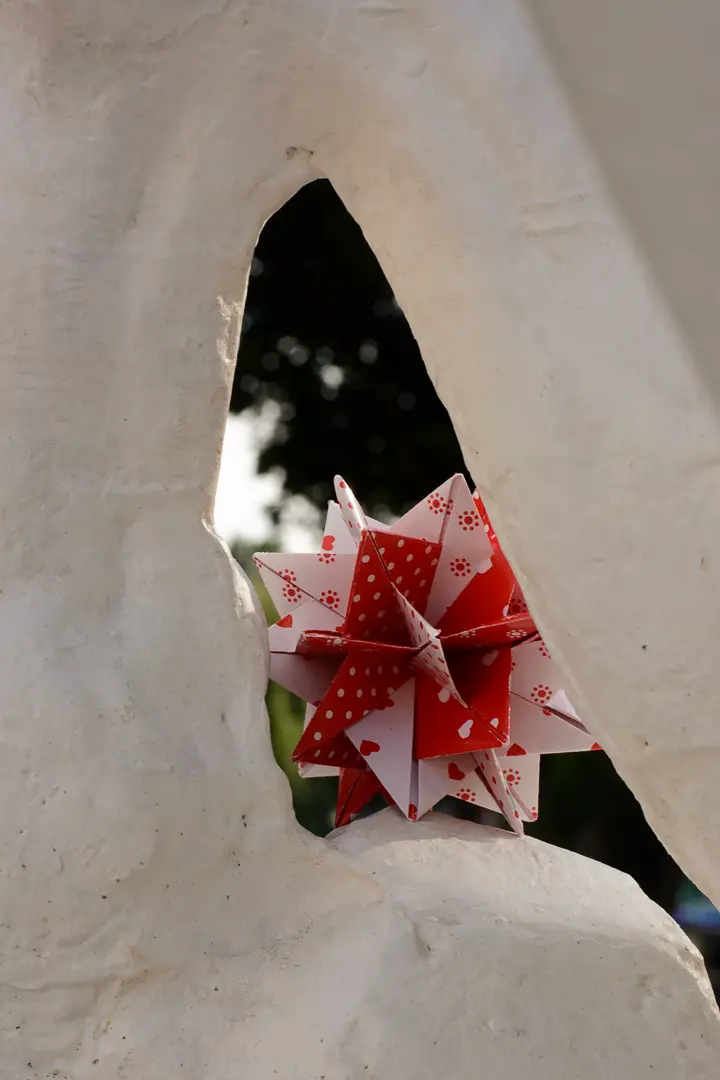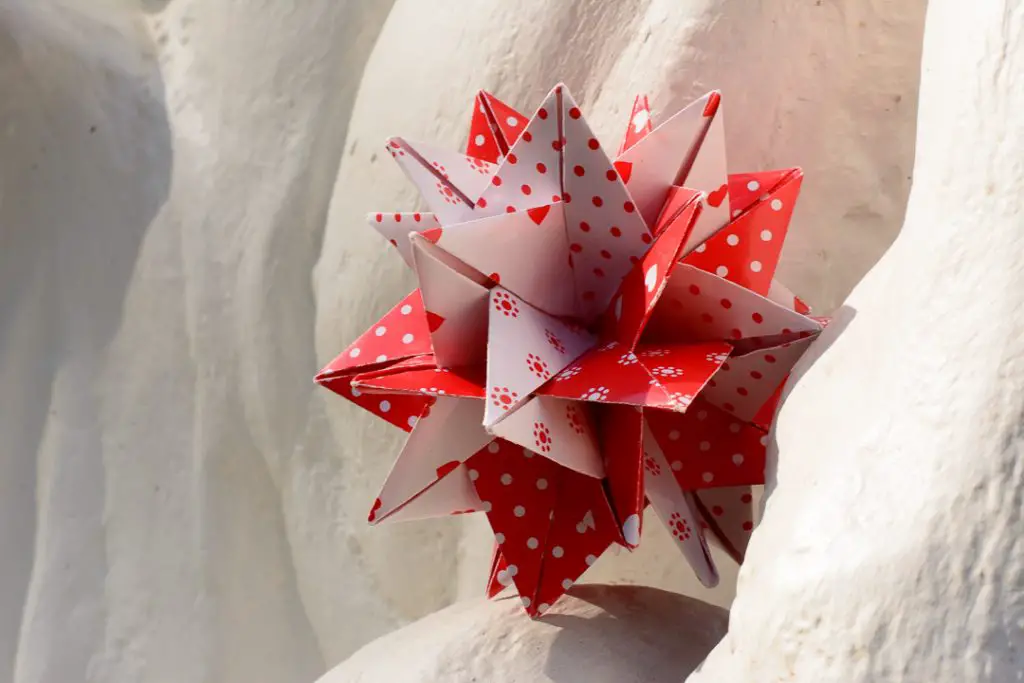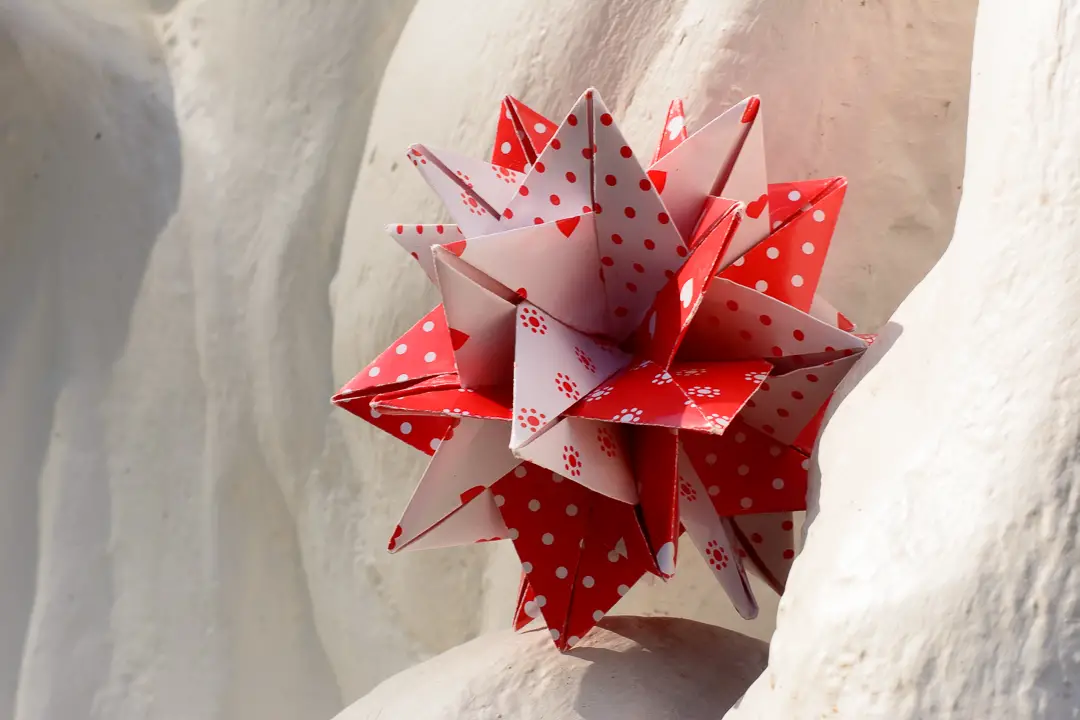 And yes, the wind blew the Kusudama into to fountain. So, half of it got all wet. I thought I could save it once it dries, but it lost it's posture so I said my goodbyes and threw it away.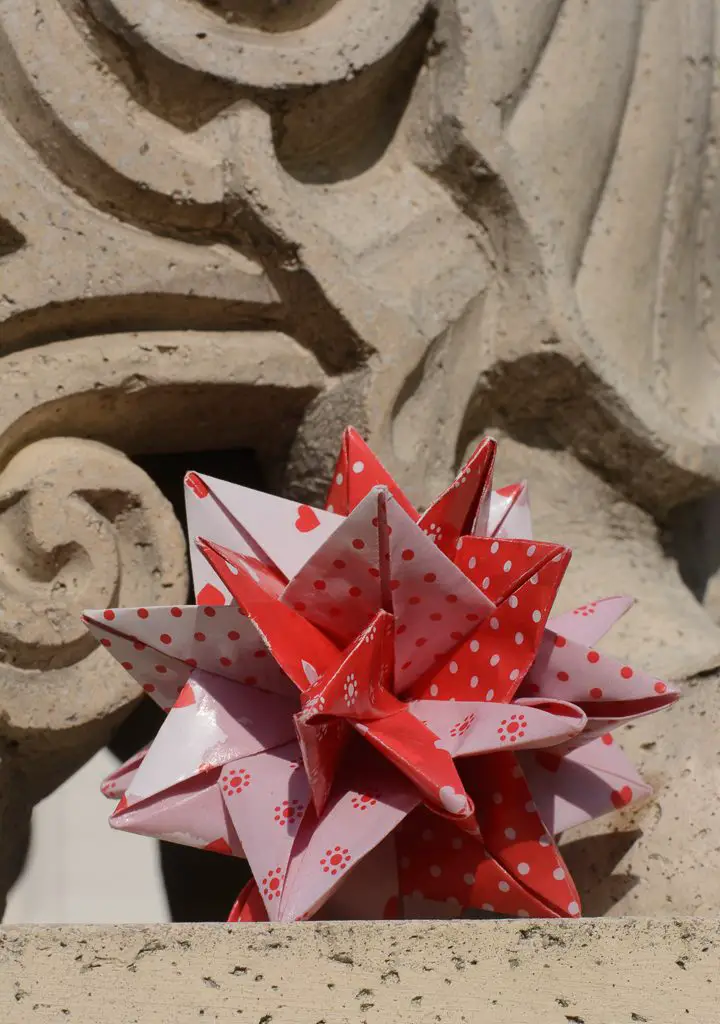 I do think I would make another one. I did like it a lot, and beside the assembling, which was a pain, it was a pleasant journey. Cutting the paper at the right size, making the modules, and taking photos of it, was a lovely way to spend my time.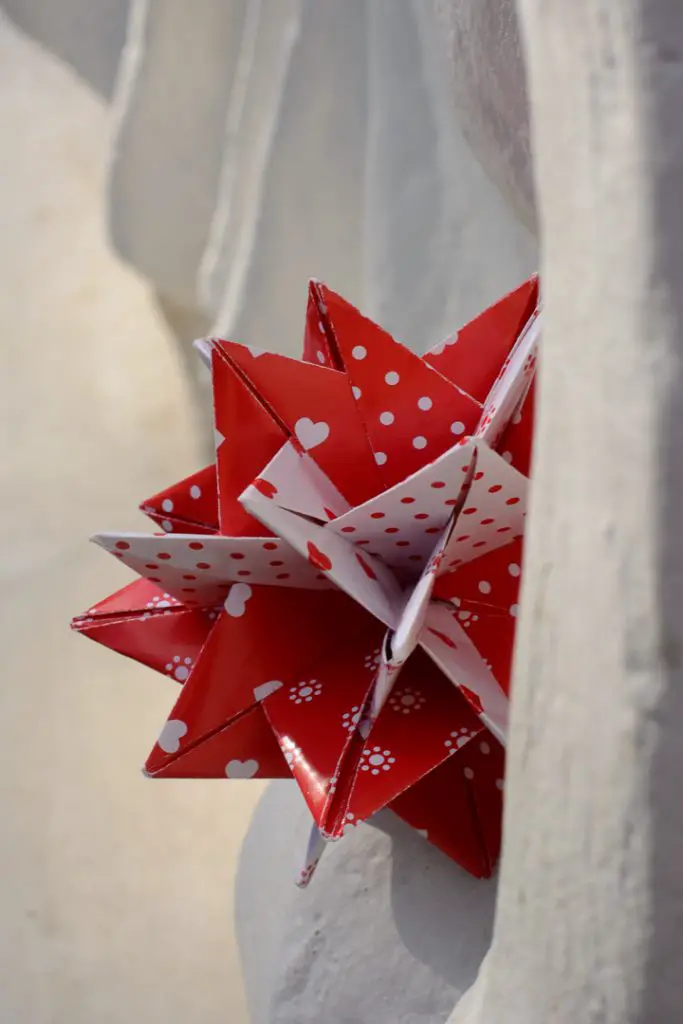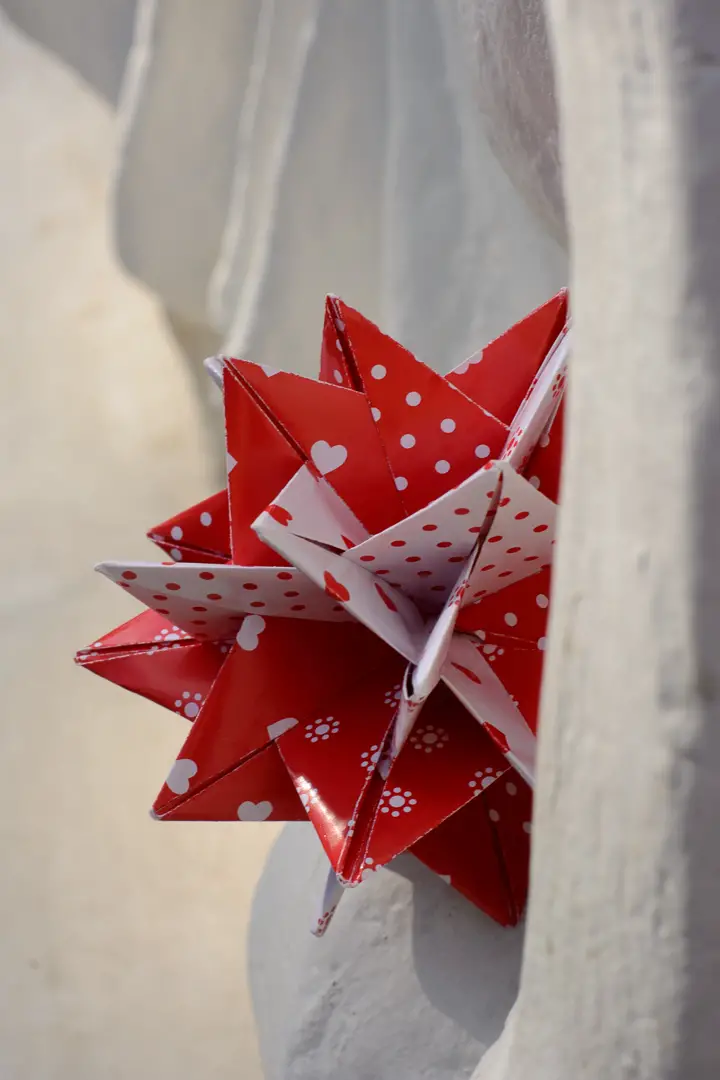 Would you like to fold Kusudama UVWXYZ as well? What do you think? do you like it?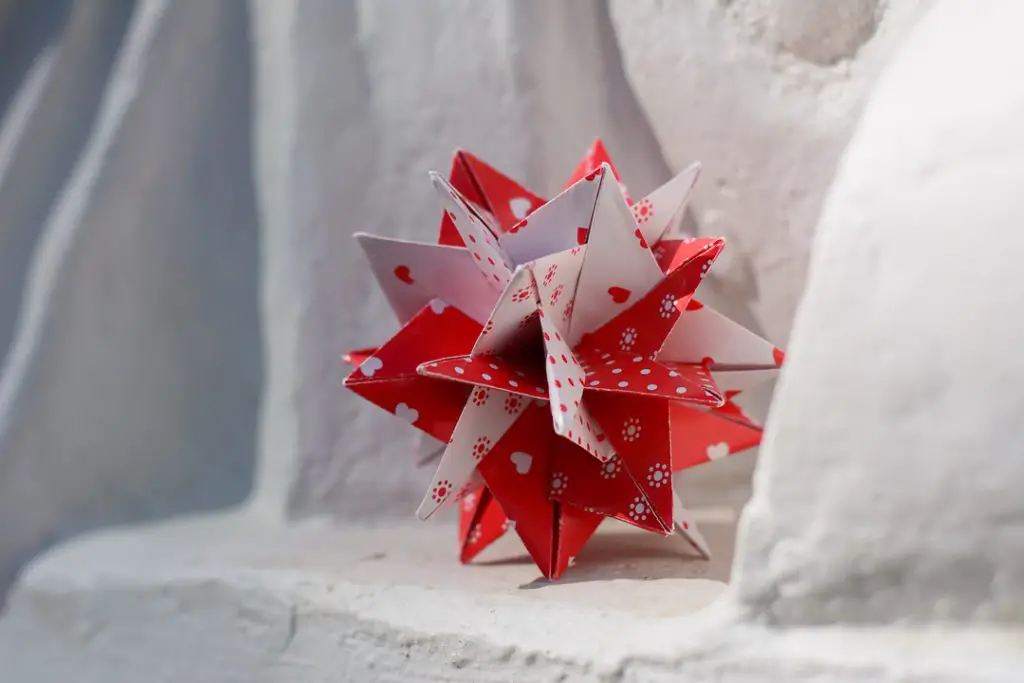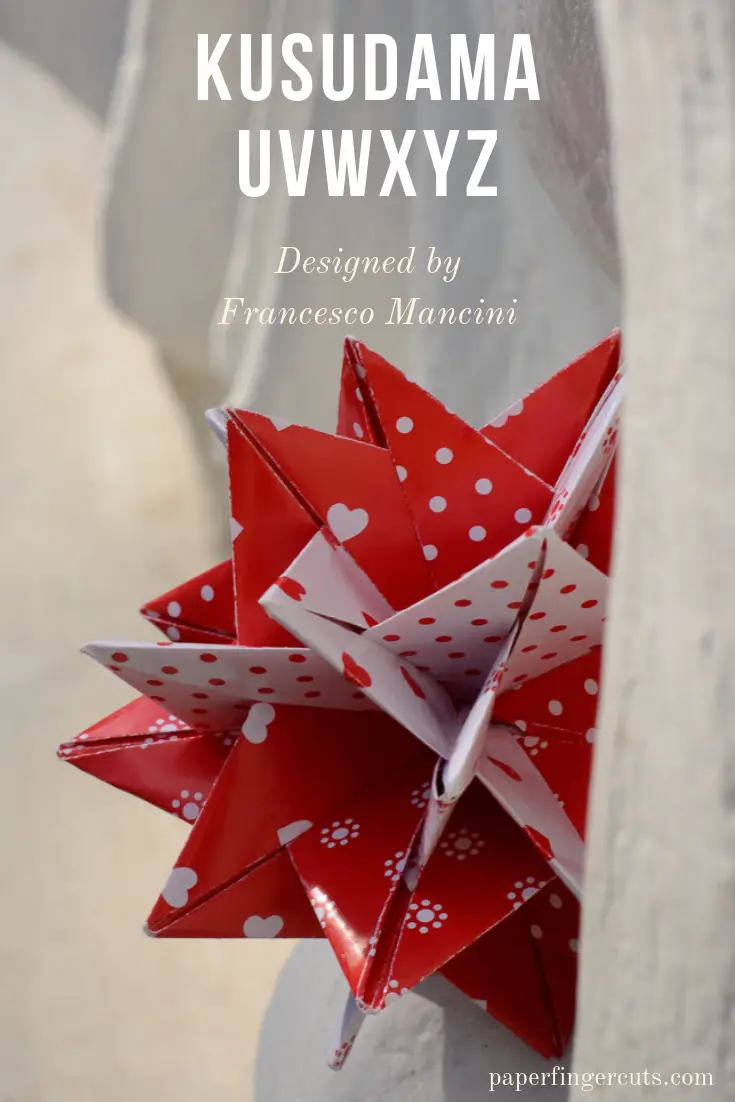 I'm a proud Hufflepuff who loves to fold origami models and share them with the world.