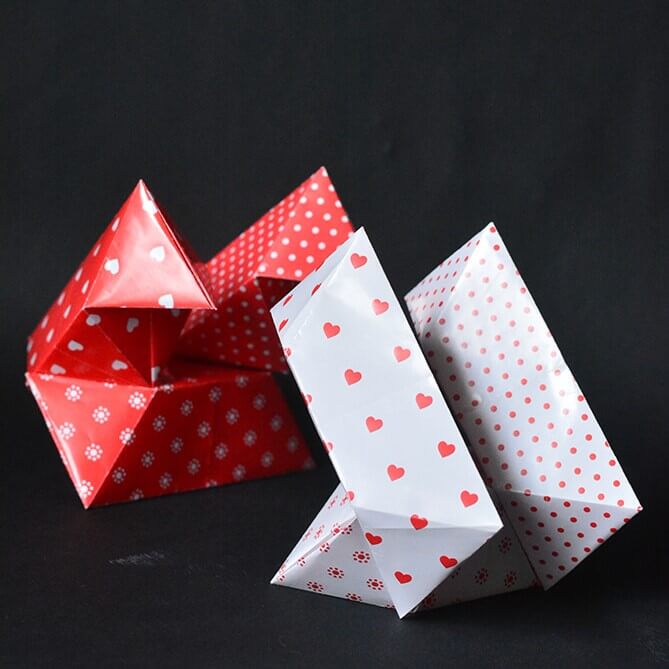 Model: Origami Burr Puzzle
Author: Barlaham Benítez Vargas "Froy"
Diagram: Here
Paper: Double-sided Patterned Paper
So what is a Burr Puzzle?
It's an interlocking puzzle made from multiple pieces of wood, that combined create a three-dimensional unit. Even though traditionally those puzzles are made of wood, you can find versions made from other materials, like metal, plastic or in our case, paper.
The origami version of the puzzle was designed by Barlaham Benítez Vargas "Froy". Each puzzle requires six pieces made from square paper. The diagram can be downloaded from Free from the
OrigamiUSA website.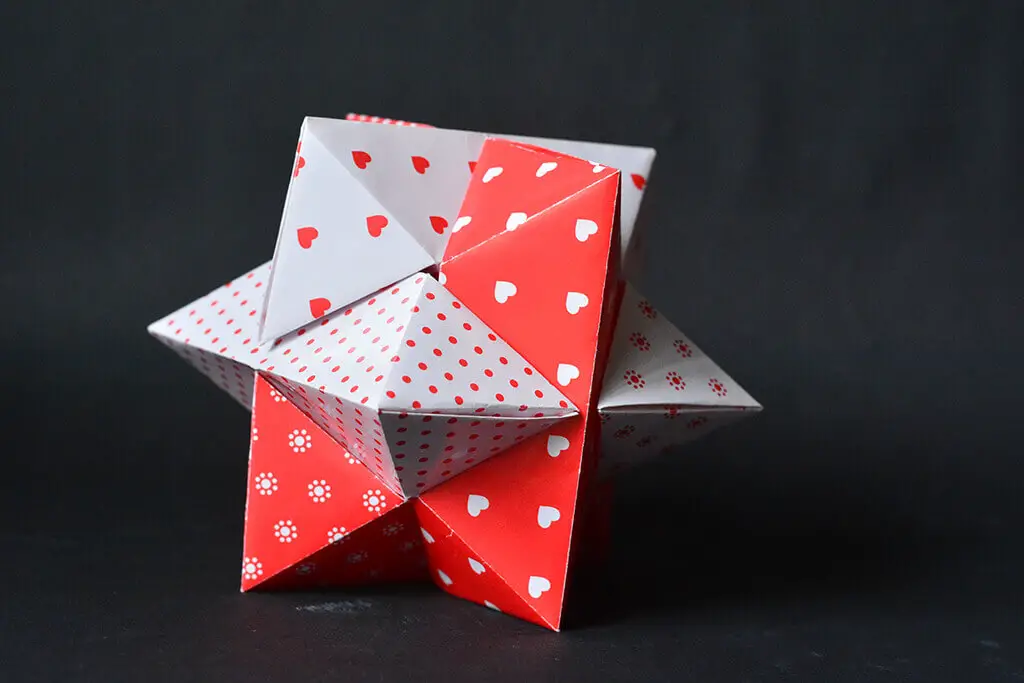 Origami Burr Puzzle Designed by Barlaham Benítez Vargas "Froy"
For my model I used double-sided origami paper I found at the DM store. It has the same pattern on both side, but on one it has more red and on the other, it has more white. I thought this would create a nice effect on the model as when you assemble it as the model is symmetrical. You can see all the six pieces in the photo below. I just love how they look.
They are also easy to fold and whence you understand how they can lock each other in place, you will find it easy to assemble as well.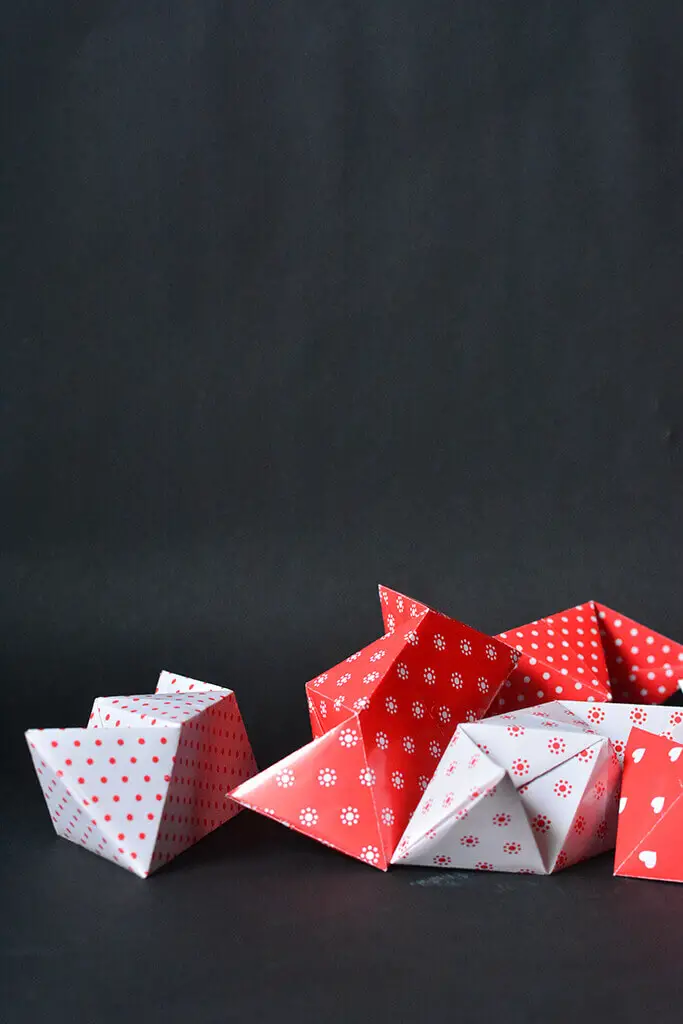 I haven't made any photo when I'm assembling them, but you can see how in this video. I did play with them thought. I think they look so cute and make a good decoration item, as a whole puzzle or even just as modules.
I will let you enjoy the next photos and hope you will fold this origami burr puzzle as well. You can always tell me your experience in the comments or tag me on social media. I would love to see what paper you would choose to fold it.