Halloween is not so far away, so I started working on my decorations. I just love to make them my own, it's much easier to customize them like this, then buying them, and cheaper.
Without further ado, let's see how to make those bad boys.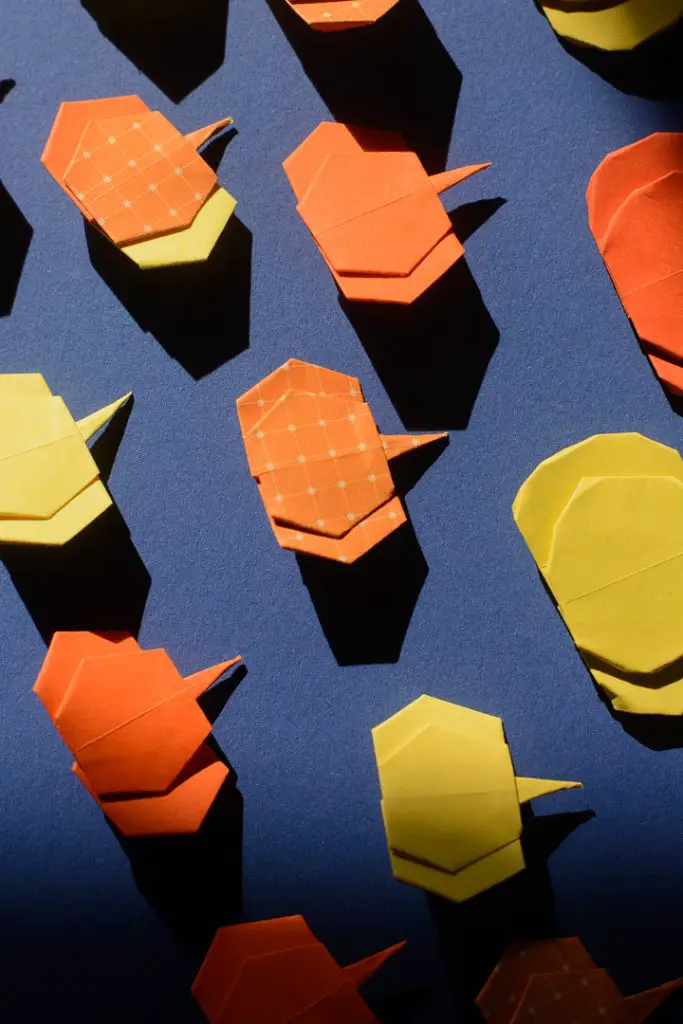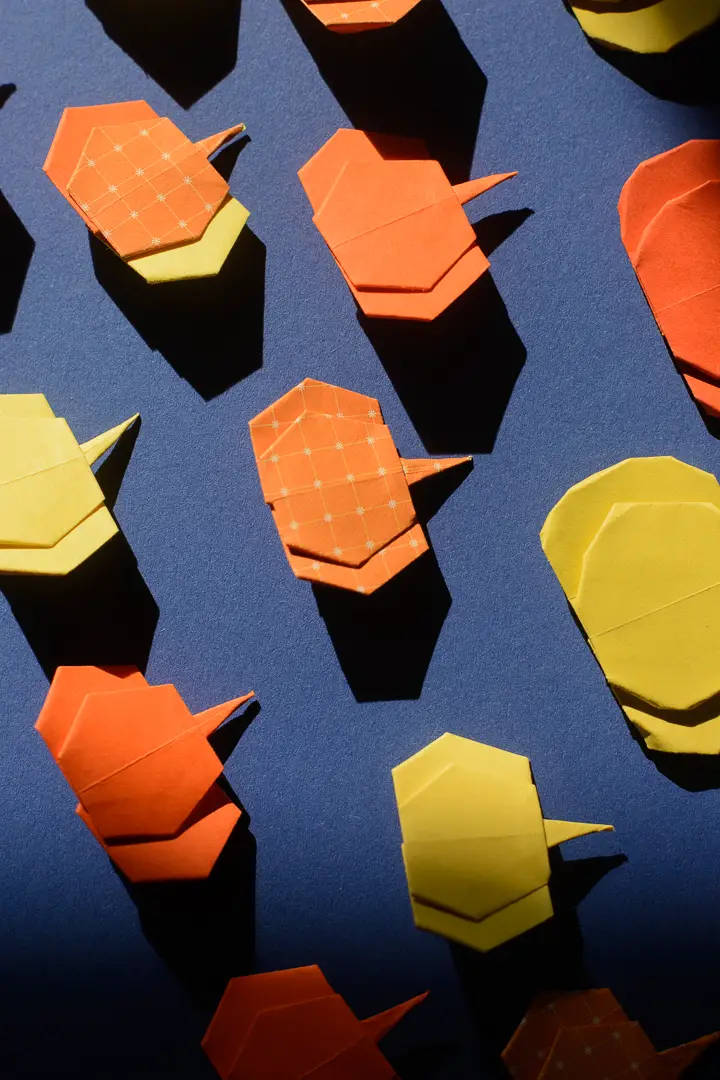 Origami Pumpkins Supply List:
For one pumpkin you will need 3 pieces of square paper and some glue. This pumpkin design was created by Paper Kawaii.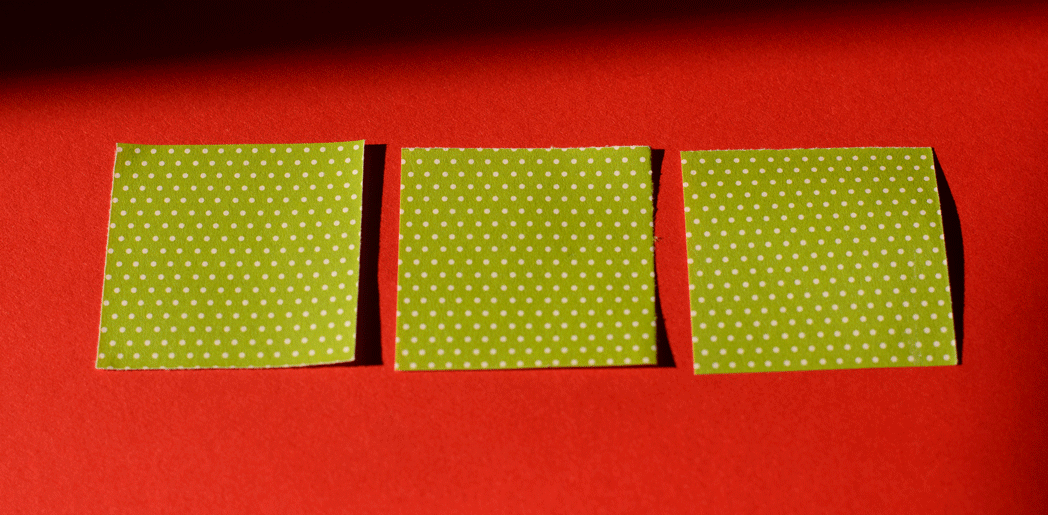 Step 1: Fold the paper in half. If your paper has different colors, the pumpkin color should be facing down.
Step 2: Fold the left and right edges into the center, creating a kite shape, as shown in the image below.
Step 3: Fold the top triangle down.
Step 4: Leaving a small gap at the top, fold the bottom corner up.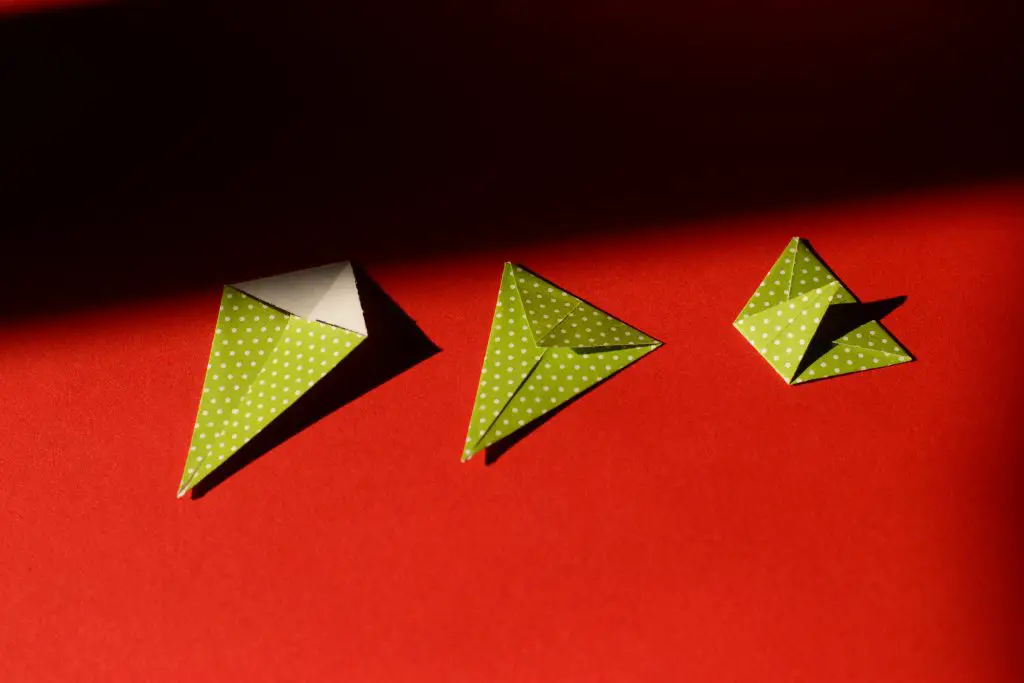 Step 5: Leaving a small gap, fold the top left and right corners inwards, to create the origami pumpkins shape. Make two more like this. Flip the modules over.
Step 6: We continue with only one of the three modules you have. Leaving a small gap, fold the top triangle back up.
Step 7: Fold the right edge of the stalk to the left, at the same time push the bottom of it to form a small triangle fold. Do the same to the left side, these folds don't need to be perfect.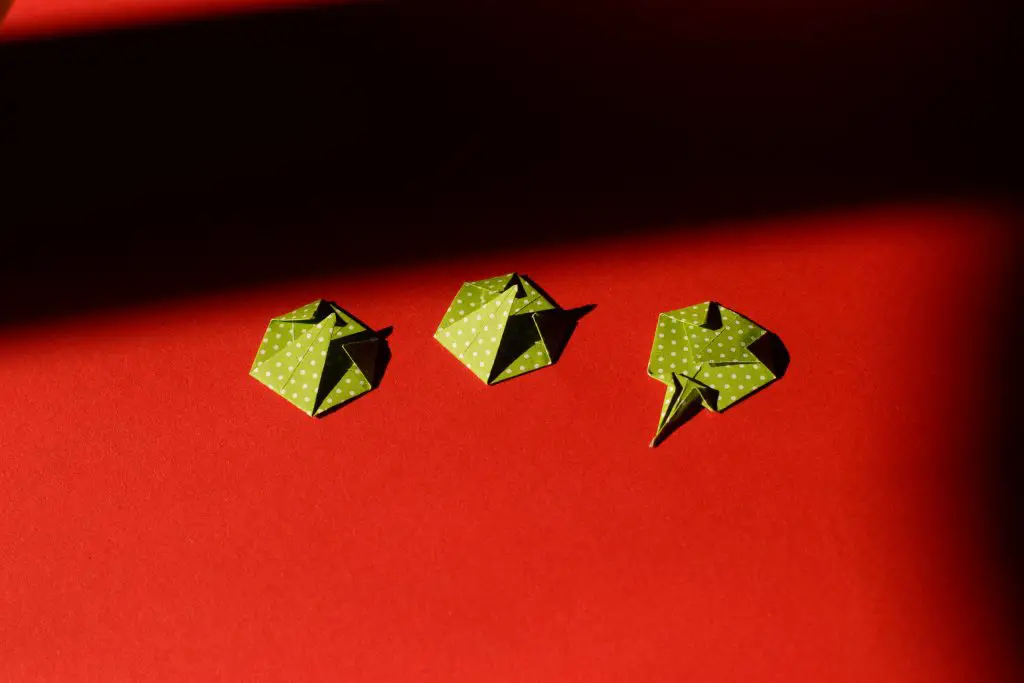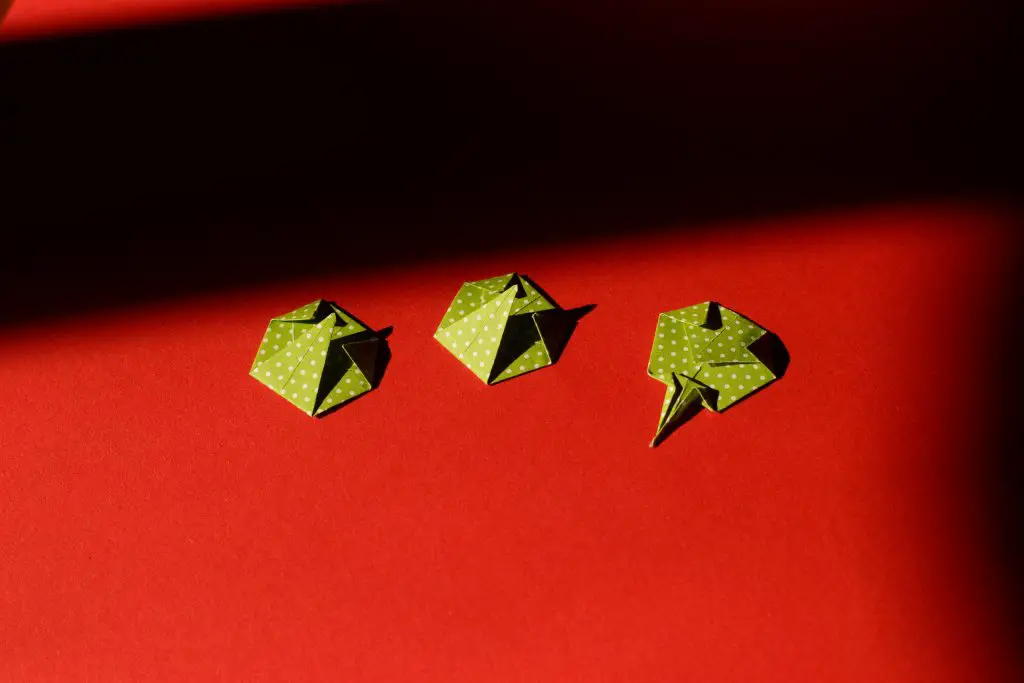 Step 8:  If you make bigger origami pumpkins, you can fold the edges a bit so it would be rounder. I haven't done that for this one, because it's kinda small. Now all you have to do is glue everything together.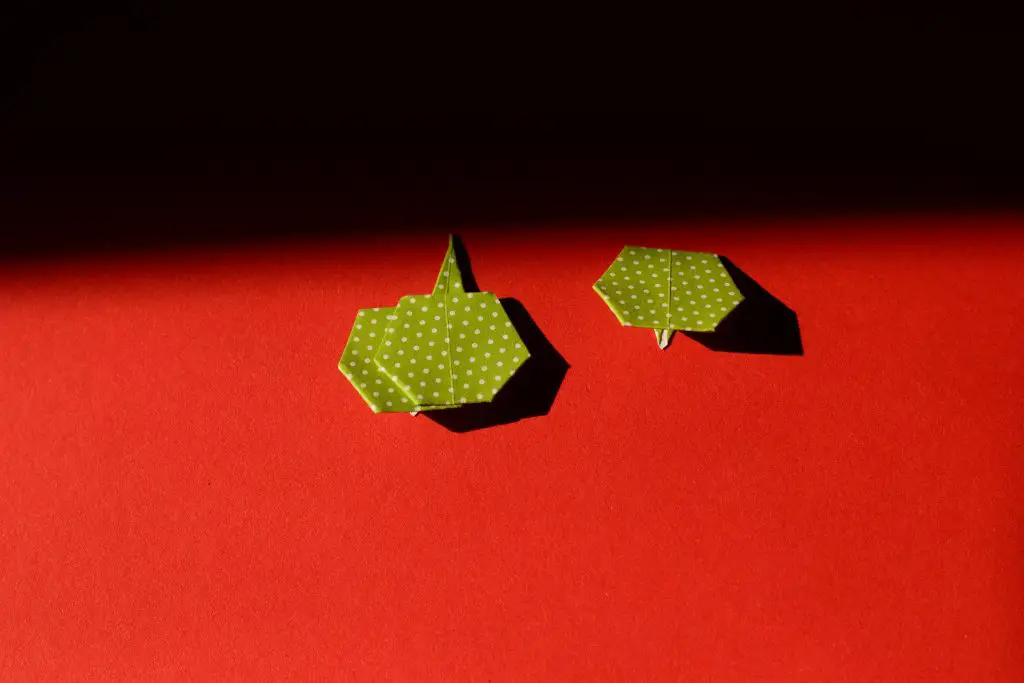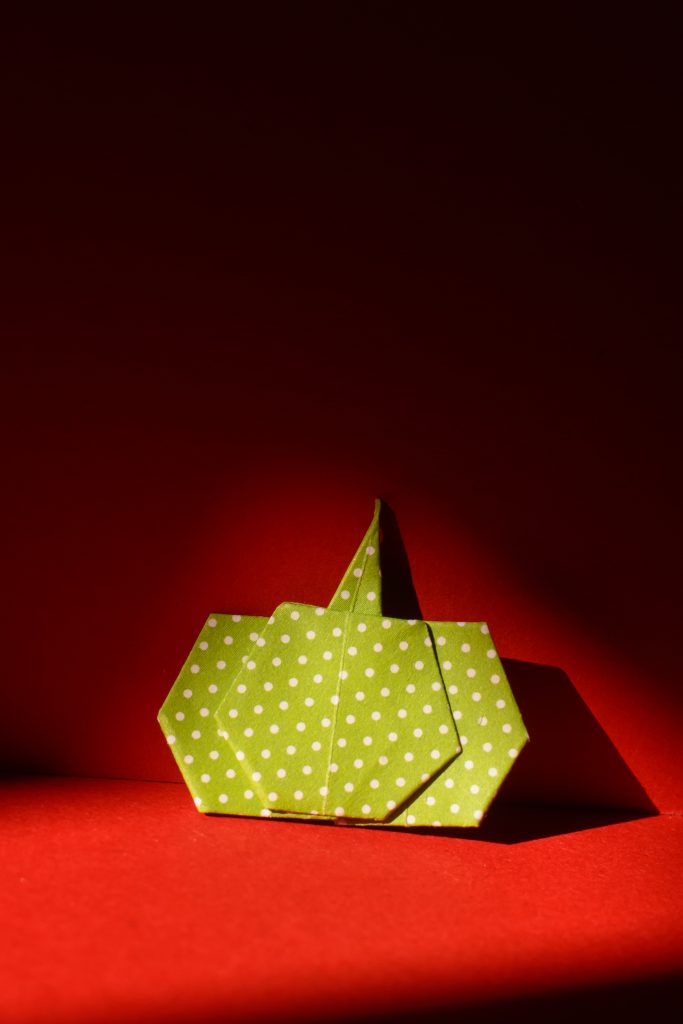 They are so easy to make that I went nuts and made a lot of them. And then made two garlands variations. Just as a sample, to see how they look if you want to make them.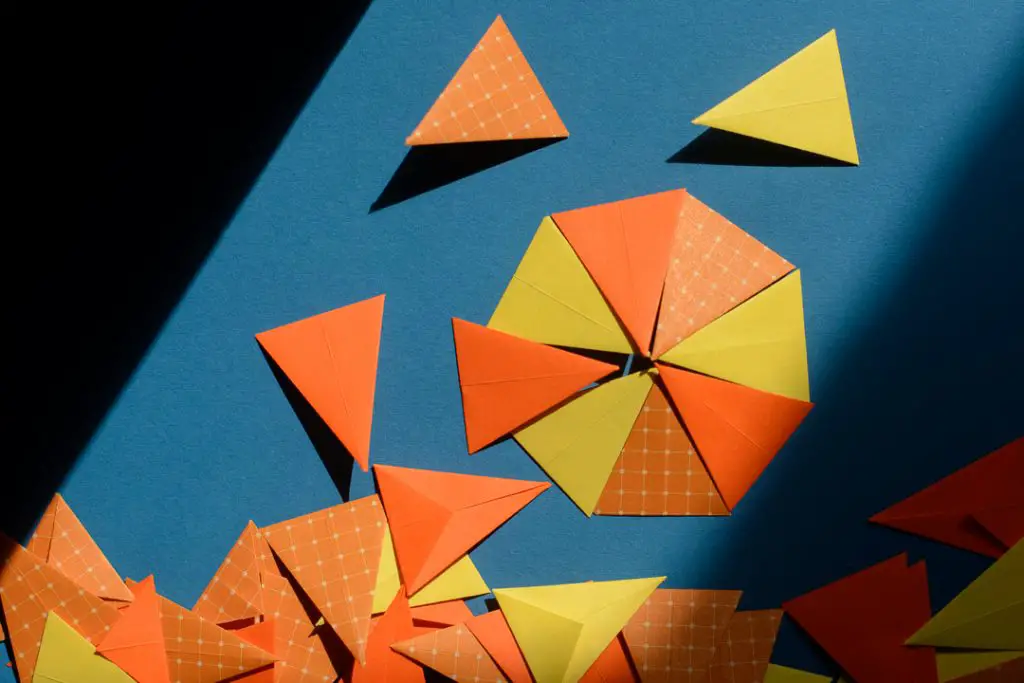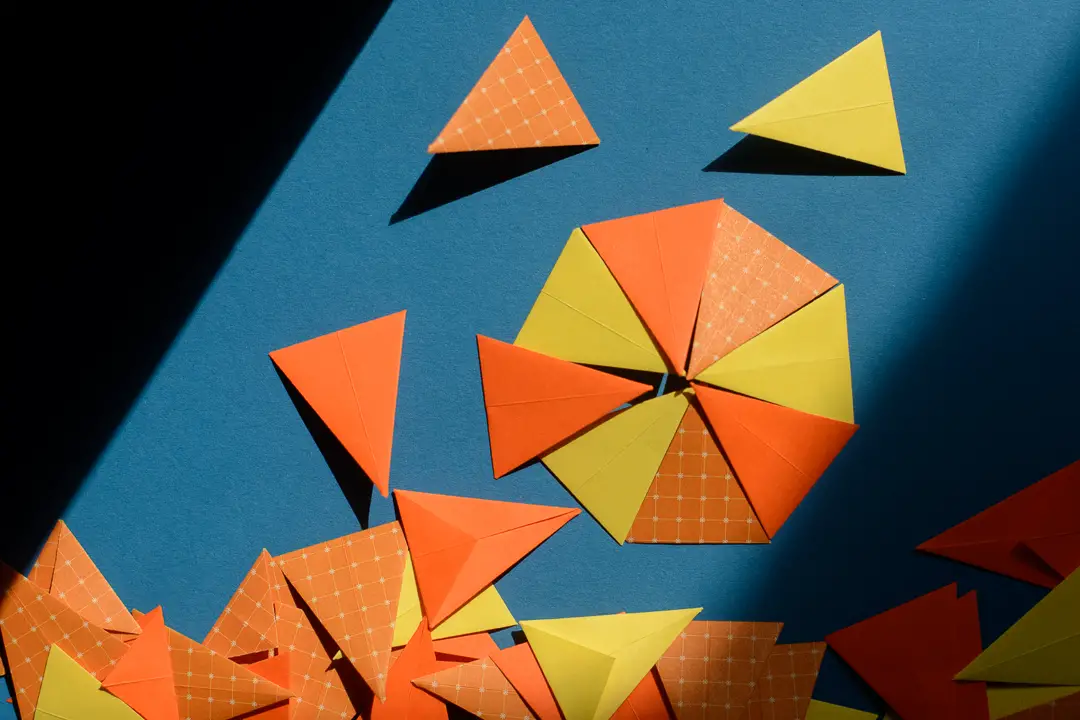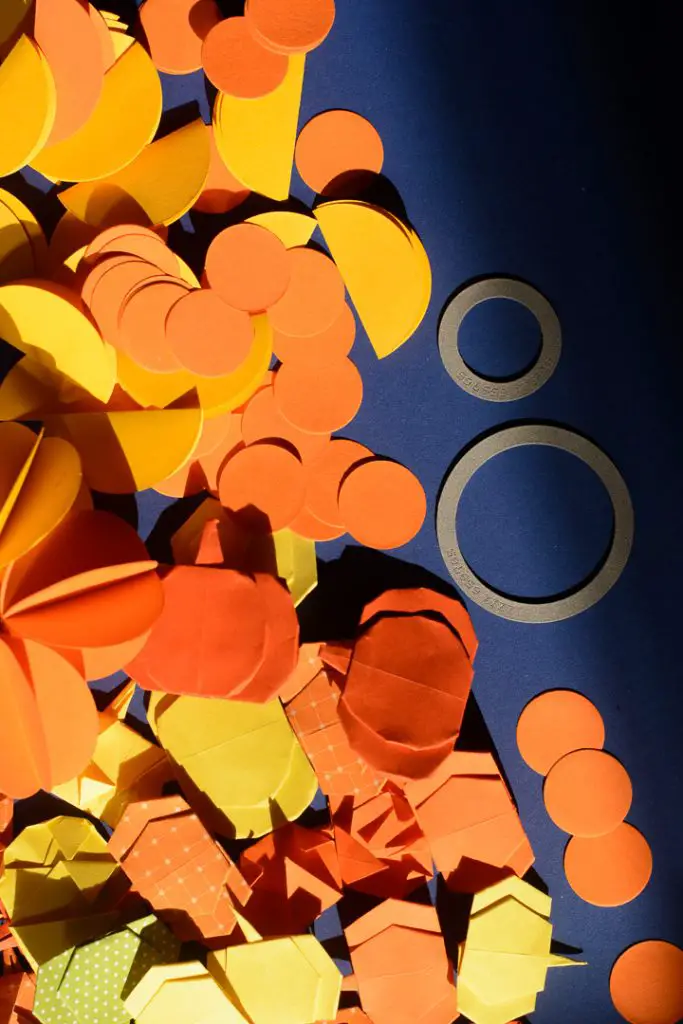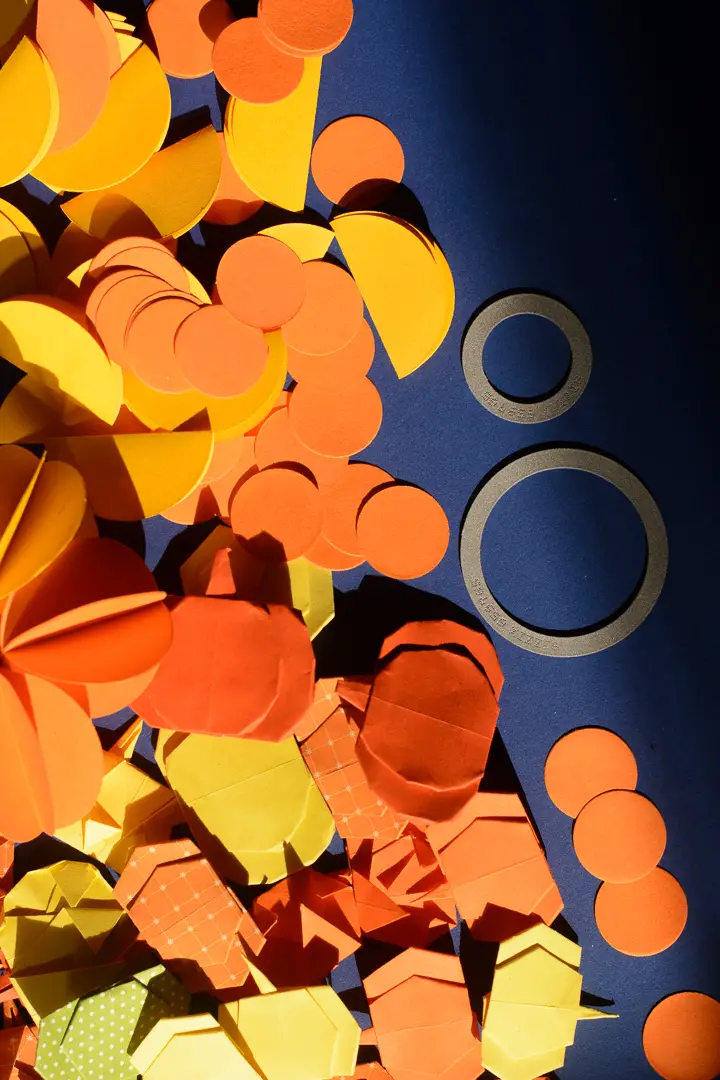 I used two circles die cuts from my Sizzis Big Shot to cut lots of circles. But you can use a perforator of even cut them by hand.
Then I folded the circles in half and glue 8 circles together to form round balls.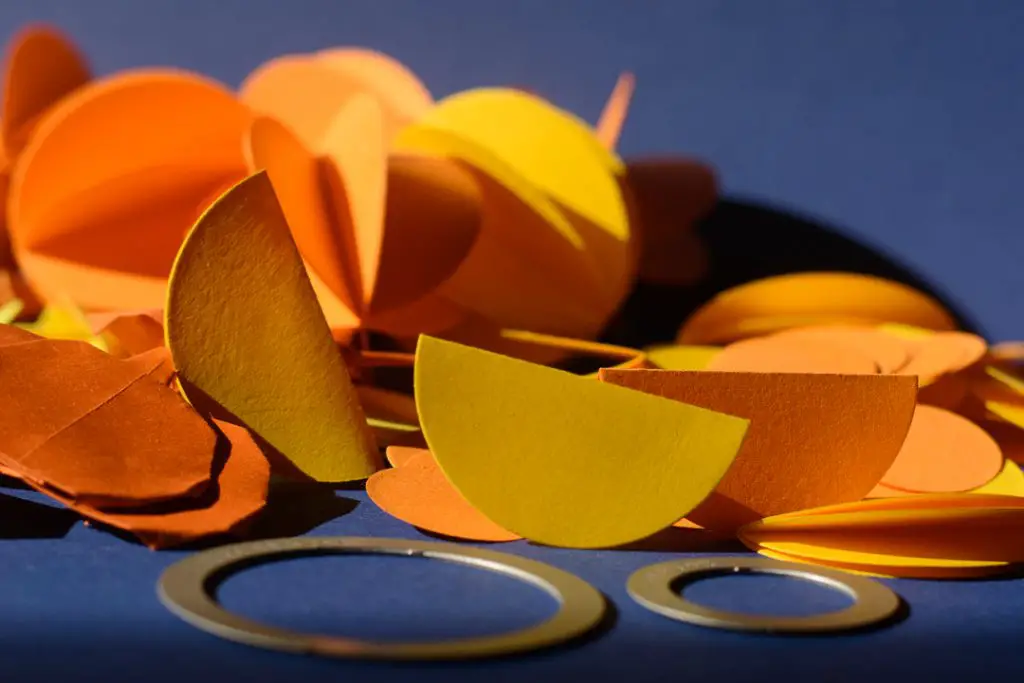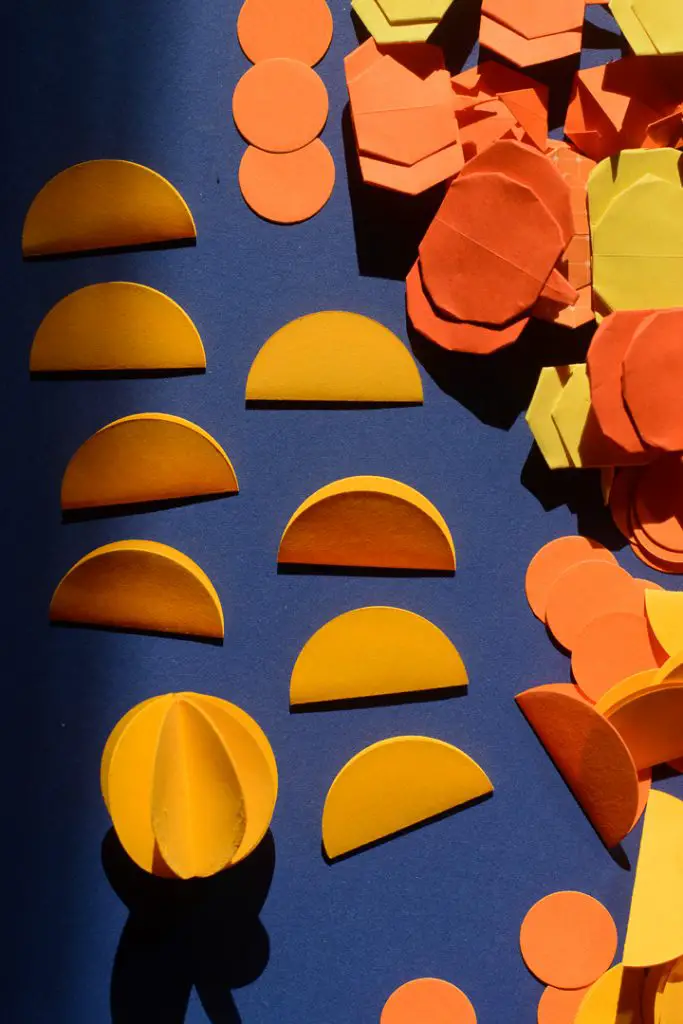 My first origami pumpkins​ garland is a horizontal type one. I live this one more than the one I made for a more vertical look.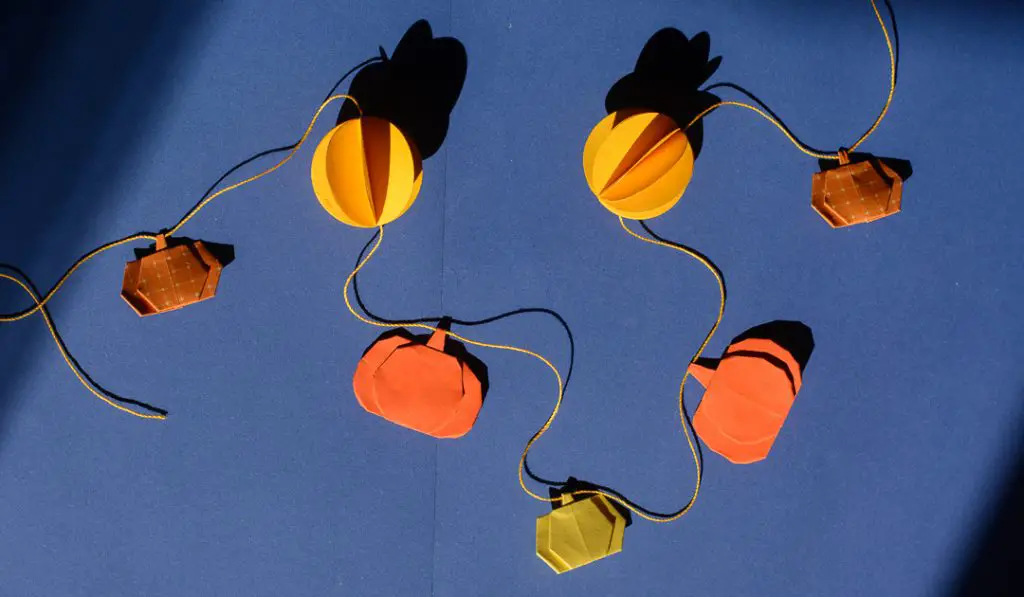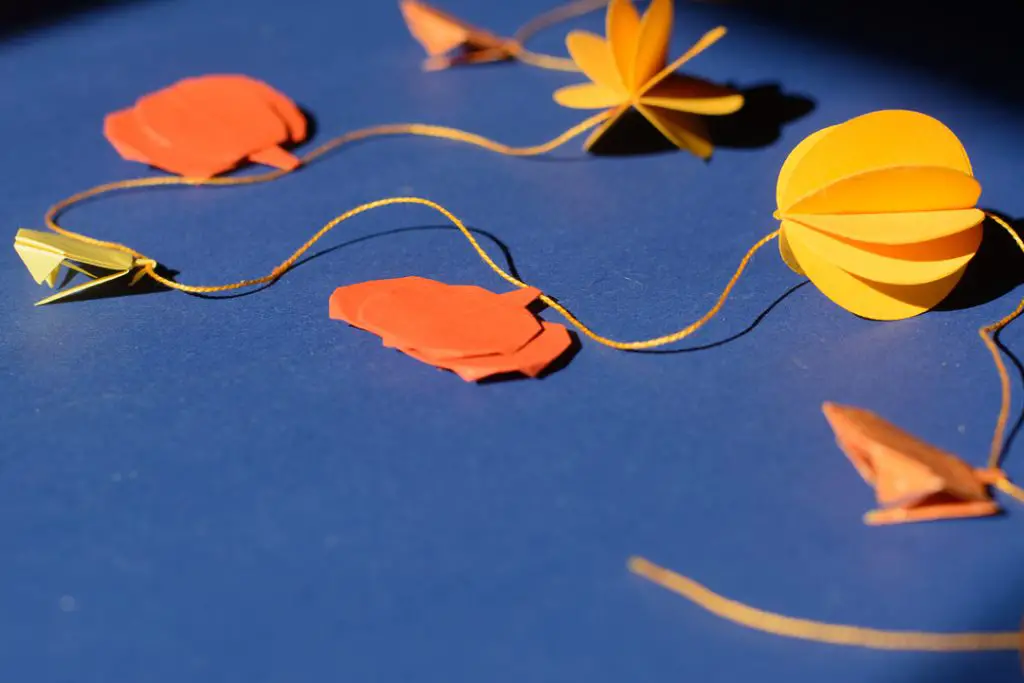 For the vertical one, I had to glue two pumpkins together, so when the garland would rotate, it would be another pumpkin and not the back of one.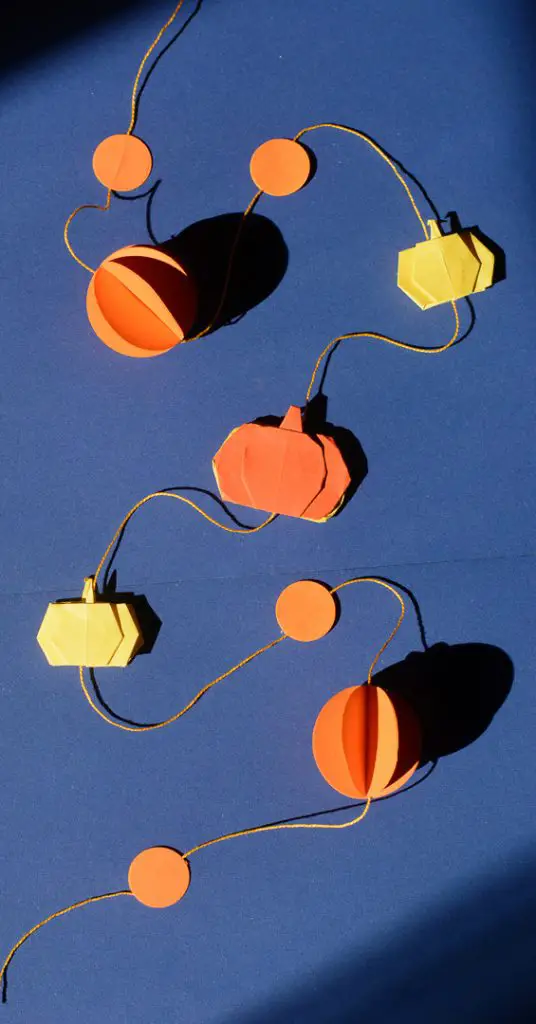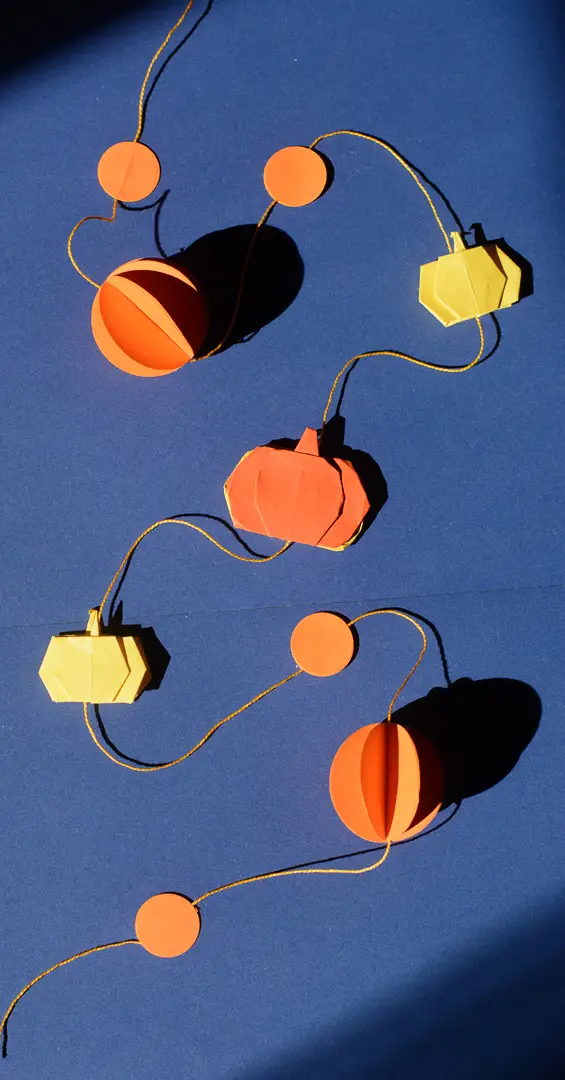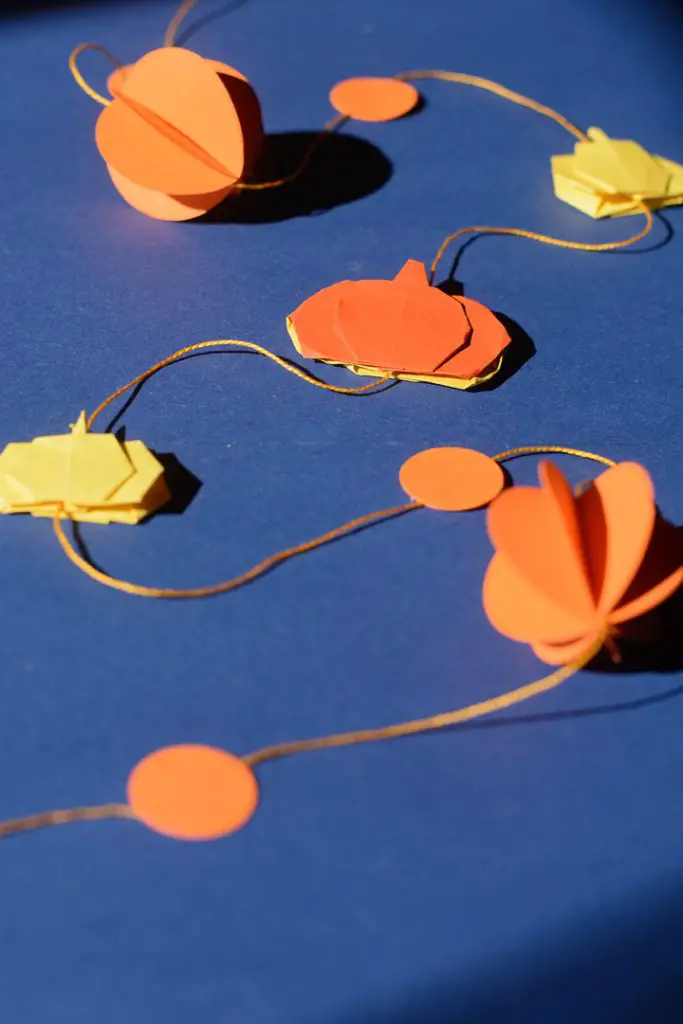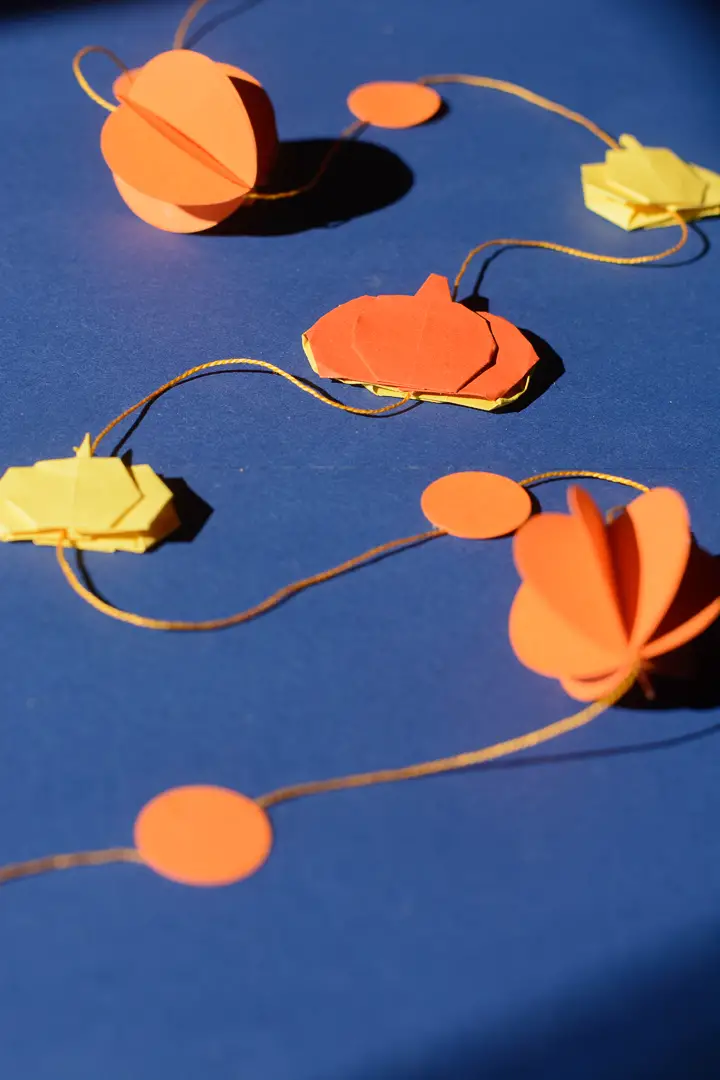 I really like how the pumpkins turned out, and they are really easy and relaxing to make.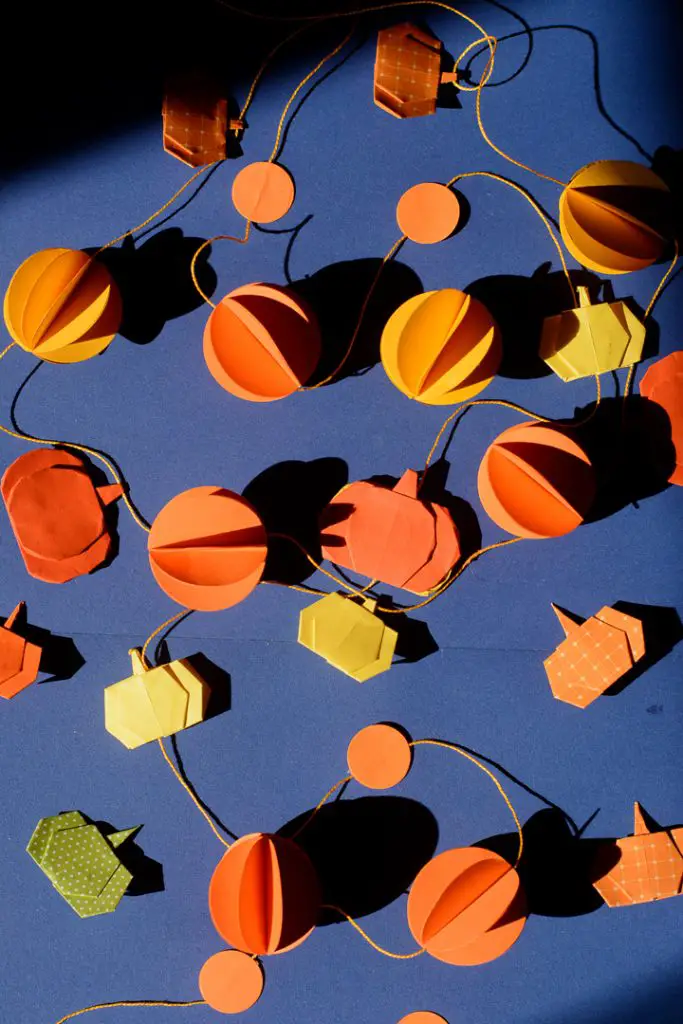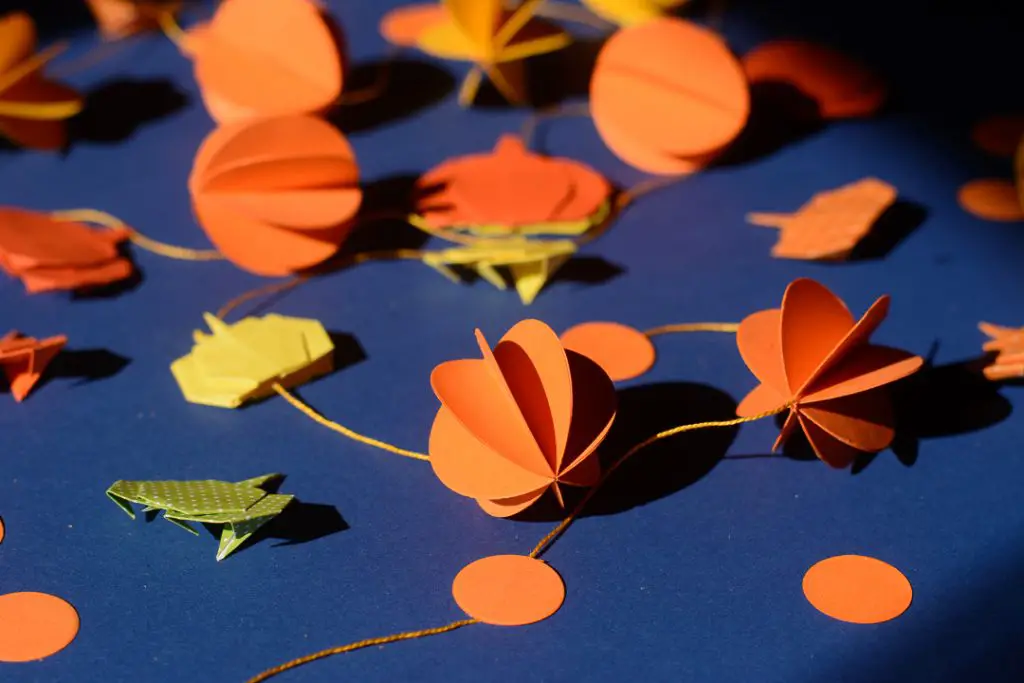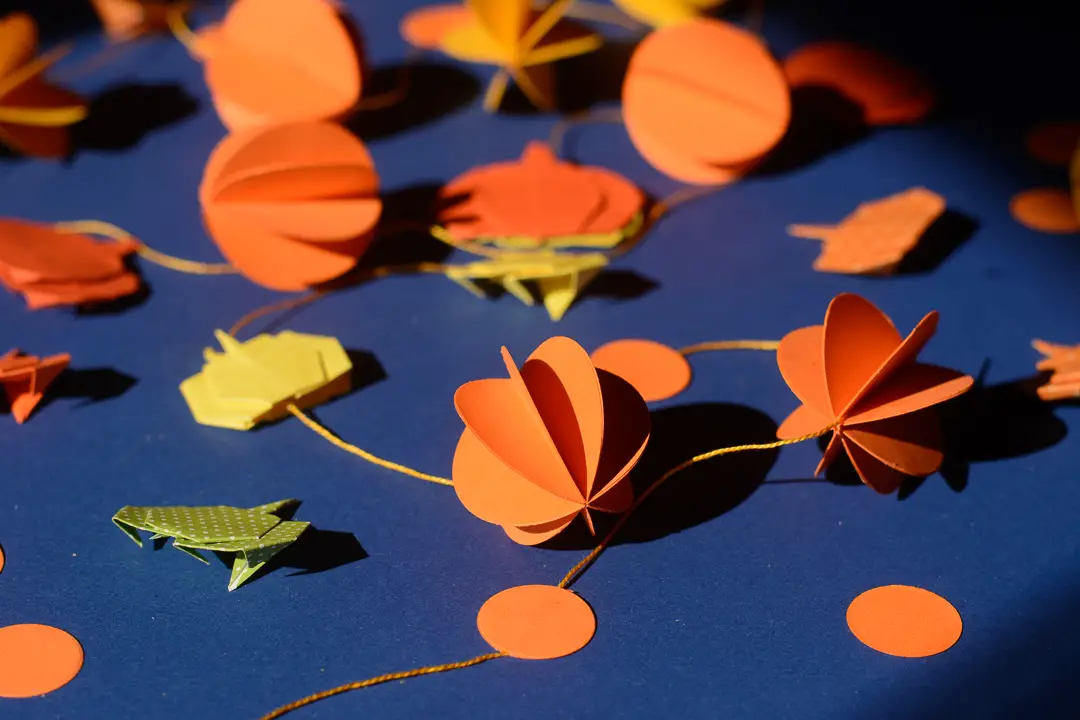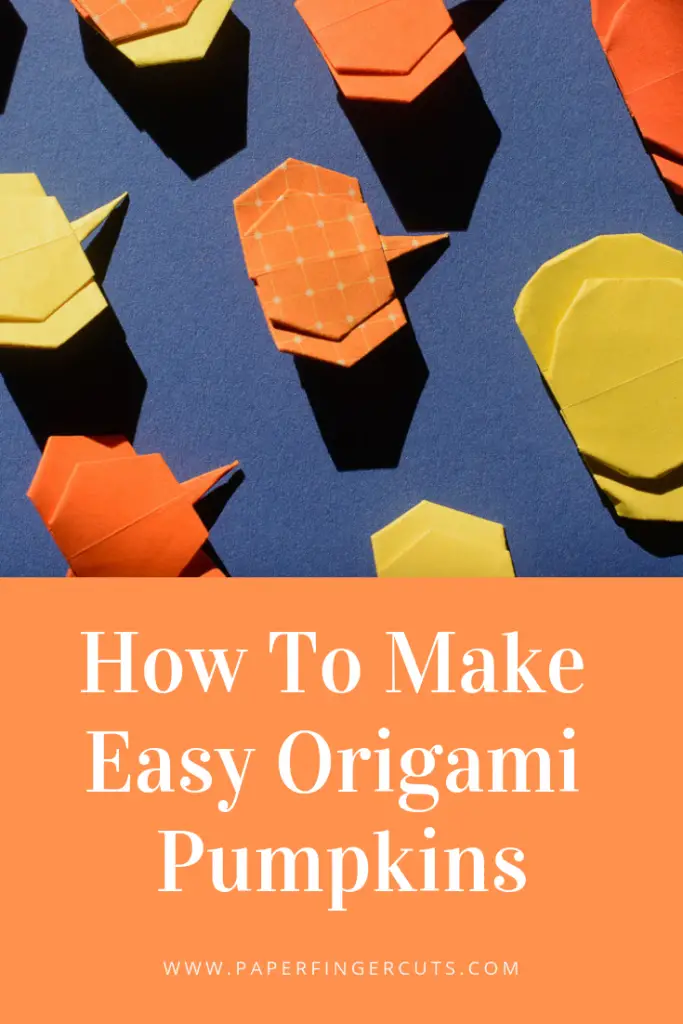 I'm a proud Hufflepuff who loves to fold origami models and share them with the world. When I'm not folding paper, I enjoy reading, walking, and spending time with my two adorable cats. I'm also a huge fan of ice cream, pizza, and garlic – the ultimate comfort foods! Oh, and I can't forget about my love for Volkswagens, pins and car model toys!