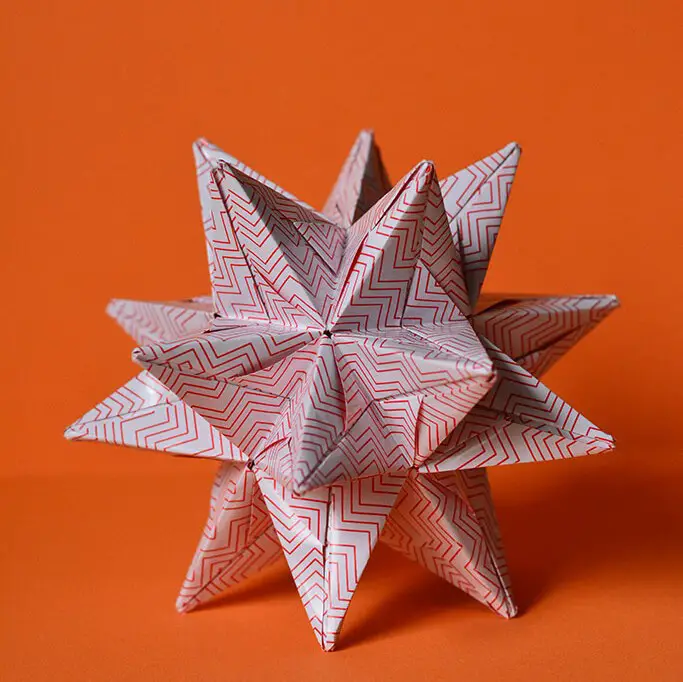 Name: 3D Star
Type: Modular, Kusudama
Designer: It comes from a paper set from Lidl, by Crelando
Units: 30
Assembled with: With Glue / Adhesive
I got some amazing origami paper a while back from Lidl. The brand is Crelando and is called: 3D Star Craft Set.
This time, I used a different paper, one that I got from a DM store, and used the instructions that came with the set from Lidl.
It does not say who the author of the diagram is, unfortunately, but the result is nice.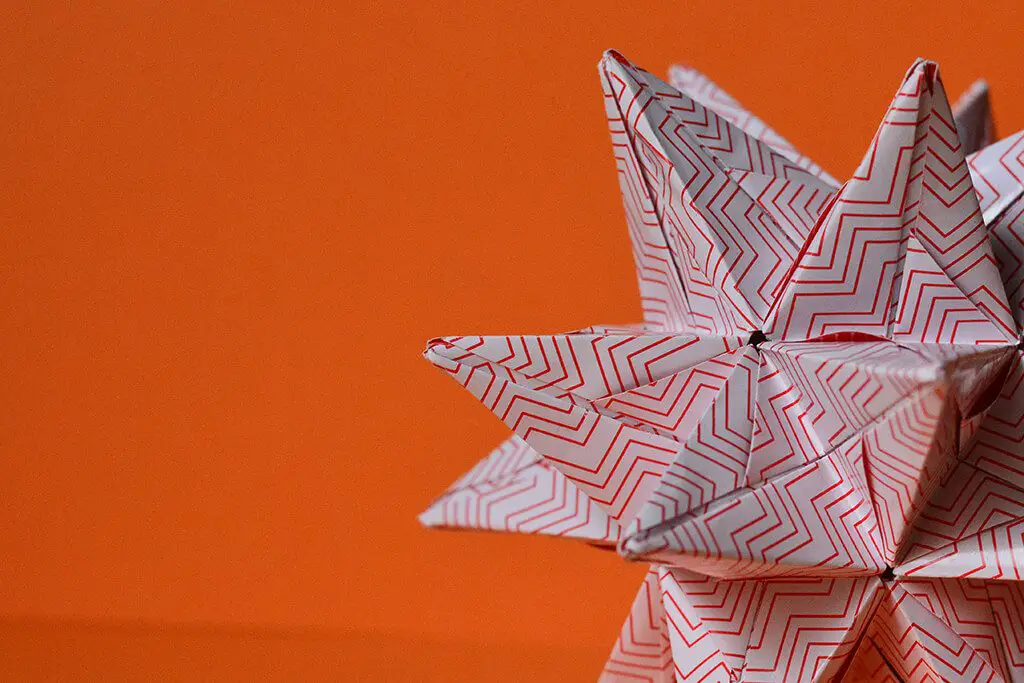 3D Star Craft Set From Crelando Lidl